Worldwide
Trips of a lifetime: touring China's great cities
China's greatest cities are worthy of multiple visits. Lively Macau's heritage sites are storytelling at its best, while Hong Kong's sophisticated dining scene continues to impress. The northern cities offer more surprises: fast-moving Shanghai is aglow with the latest artistic influences, while the country's capital demonstrates that what's old can always be made new again. This itinerary takes you from south to north, with explorations for every appetite, every interest
Heritage highlights in Macau
Start your epic adventure in historic Macau by sampling traditional dishes, bacalhau (cod) or African chicken, say, at eateries that pay homage to the peninsula's Portuguese heritage – such as the Clube Militar de Macau, housed in a charming colonial building that was once a private club for army officers. Meanwhile, A Lorcha takes décor inspiration from caravels (Portuguese sailing ships) that once arrived at the Macanese ports. Sufficiently satiated, head to Taipa Village to explore the cobblestone streets lined with traditional shophouses and locate António, where a cosy atmosphere reflects the dedication to Portuguese culinary culture. Follow your meal with a short walk to the colourful Taipa Houses Museum.
Visit the vibrant, pedestrian-friendly Senado Square, in the Unesco World Heritage site that is the Historic Centre of Macau, reserving elevated views from St Paul's ruins for sunset. Relax back at your Panorama Suite at Mandarin Oriental, Macau, ending the evening with a sweeping vista of Macau. The next day, a scenic helicopter ride will whisk you away to Hong Kong in a cool 15 minutes.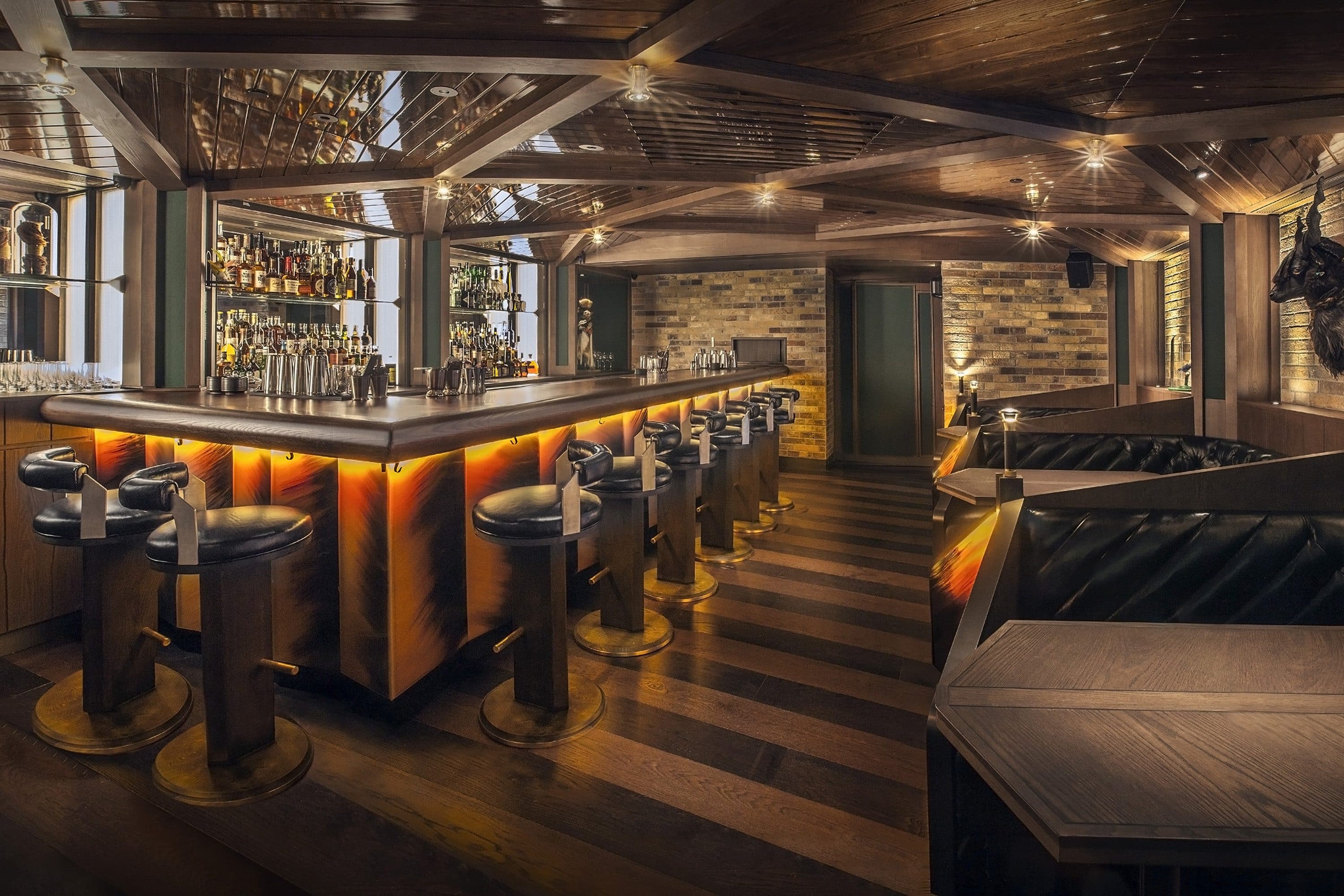 Gourmet delights in Hong Kong
Hong Kong offers endless epicurean options sprinkled with accolades. Dim sum is best had for breakfast or lunch, and you can take care of both at the Michelin-starred Duddell's Weekend Salon Brunch, with unlimited contemporary Cantonese dim sum served up with free-flow Veuve Clicquot. It's no secret that the classic afternoon tea at the Clipper Lounge at Mandarin Oriental, Hong Kong is where you'll find the city's best scones. Slather on some of the famous rose-petal jam before taking a bite.
In the evening, settle in at the Old Man – otherwise known as Asia's Best Bar 2019 – for one of its nine cocktails created in homage to Ernest Hemingway. Alternatively, head to PDT (pictured above) for creative concoctions developed by renowned mixologists Jim Meehan and Jeff Bell. This speakeasy-style bar was one of the first to introduce molecular mixology to Hong Kong. Bed down in boutique style at The Landmark Mandarin Oriental in the heart of Central. Hong Kong International Airport's recent upgrades have introduced elevated dining offerings (including Ho Hung Kee, Hong Kong's first wonton noodle shop to be recognised by Michelin) – perfect for a quick bite before your flight to Shanghai.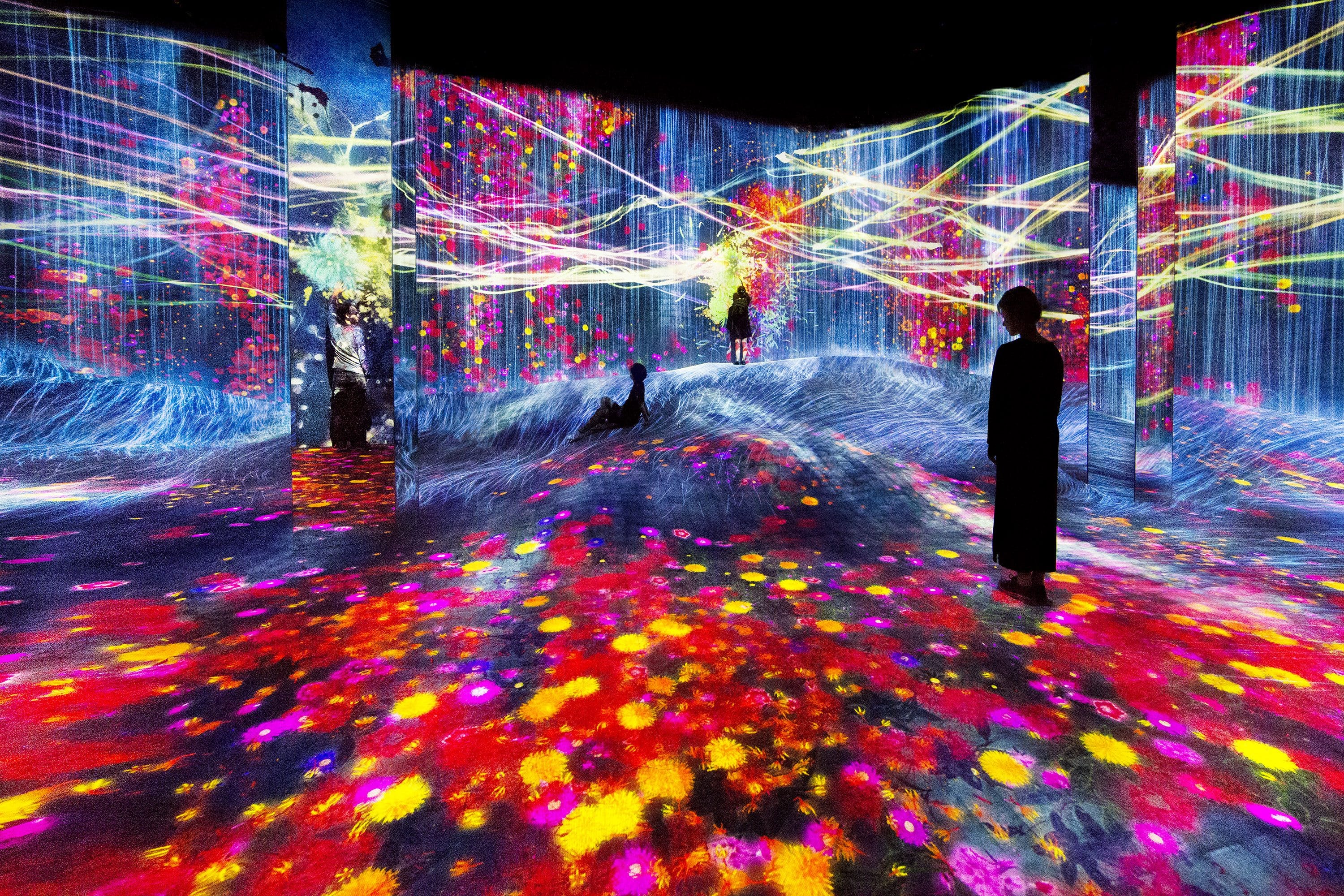 Artistic activities in Shanghai
Pre-booking is key to maximising your time in this artsy metropolis, starting with your stay at Mandarin Oriental, Shanghai – easily done via the Mandarin Oriental official account on WeChat. Set the tone for your trip with views of Shanghai's glittering night time from your Pearl Tower Suite. The next day, scan your e-ticket to the immersive digital art experience at TeamLab Borderless. Originating from Tokyo, Borderless' stunning light installations (pictured above) react to your presence, making for the ultimate photogenic captures of your visit. Continue on this multi-sensorial journey with your months-prior booking at Ultraviolet, where an unabashedly avant-garde dinner is held at a mystery location with multimedia pairings to the show-stopping 22-course, 22-setting menu. Instead of the more familiar Bund (or Waitan), recover from sensory overload in West Bund. The new district is home to the Tank Museum, a cluster of exhibition spaces housed in (former) oil tanks, and Centre Pompidou's stylish Shanghai outpost. For the final leg of your trip, head north by catching the high-speed train (the world's fastest passenger train) to Beijing.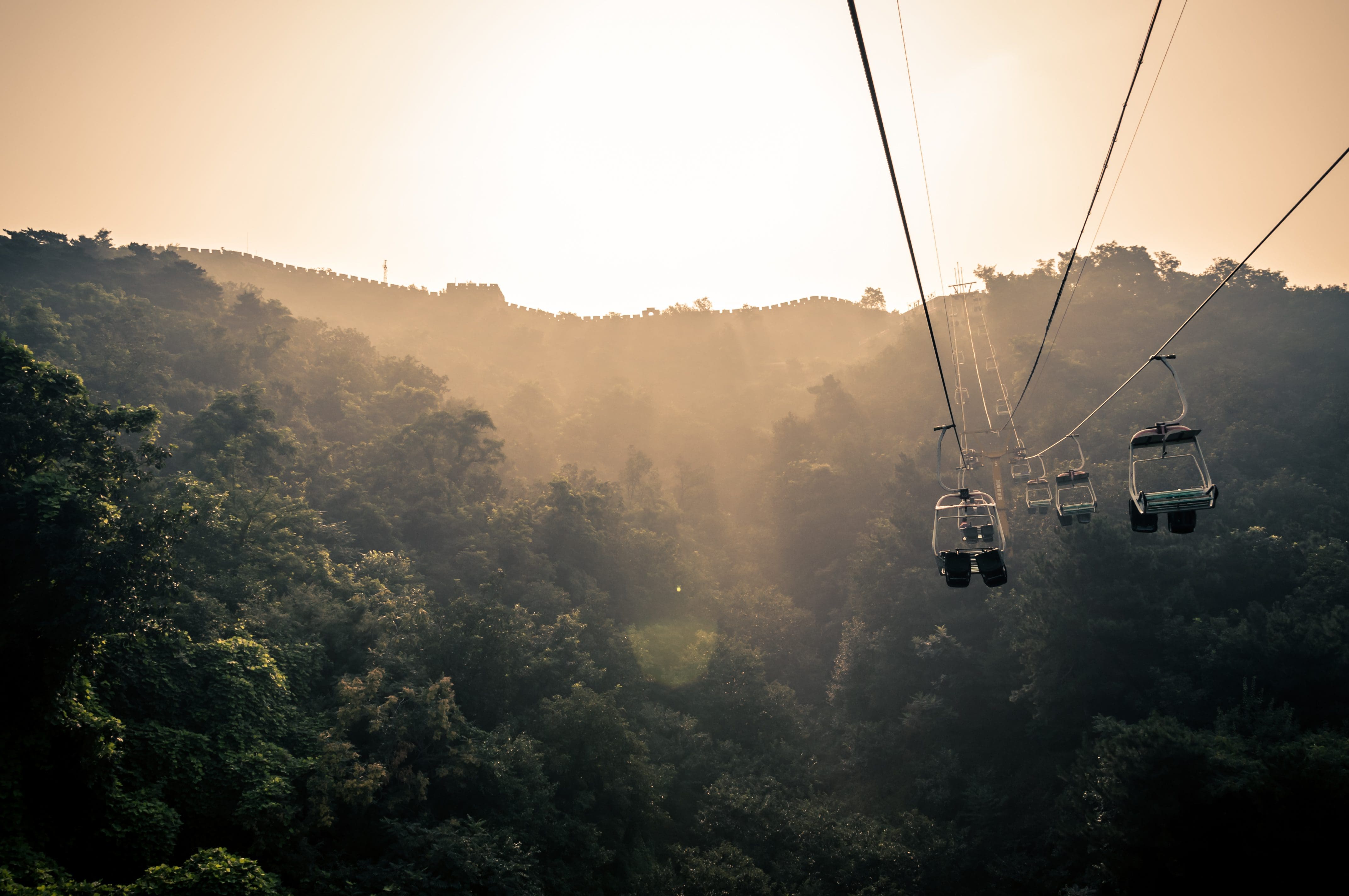 Traditions with a twist in Beijing
You'll just need a quick pivot to experience Imperial Beijing. Mandarin Oriental Wangfujing, Beijing is a short walk to Tiananmen Square. Nearby, TRB Hutong is a European restaurant that first set the standard for Beijing's fine dining scene. Found inside a labyrinthine hutong dating back to the Qing Dynasty, the restaurant itself is set in the 600-year-old Zhizhu Si, or Temple of Wisdom. For a renewed taste of the traditional, Duck de Chine, situated in a chic refurbished former factory compound, marries French and Chinese cuisines, with, of course, a spotlight on Peking Duck. The Great Wall will inevitably beckon a repeated visit (and with good reason). Though the Mutianyu stretch of this ancient architectural marvel offers a gondola ride up and a toboggan run slide down, the most spectacular way to see the wall is with a bird's-eye-view helicopter tour – ask your concierge for details. As the vermillion walls of the adjacent Forbidden City glow against the sunset, the Emperor's Longevity treatment at The Spa, inspired by jade and ancient gua sha techniques, will end your trip in just the right, perfectly relaxed way.