Worldwide
The world's best urban resorts
For relaxation and exhilaration in a ratio of your choosing, escape to one of these hotel hideaways in five of the world's most exciting cities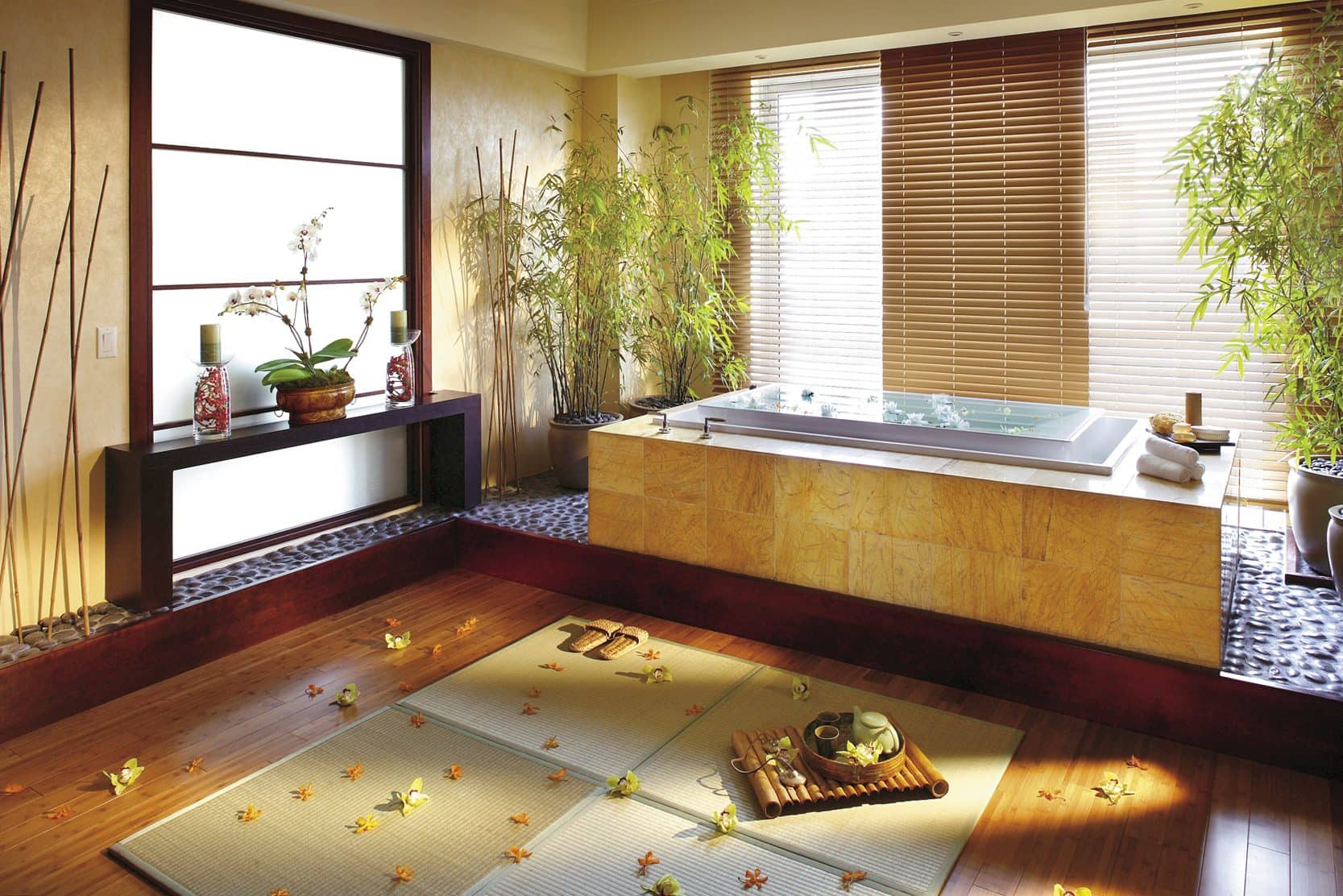 Mandarin Oriental, Miami
Nothing quite says 'escape' like shunning the mainland entirely. Blissful news, then, that in a coastal city famed for its after-dark extravagance, Mandarin Oriental, Miami provides five-star restoration on its very own island – separated by a bridge from Downtown Miami and surrounded by the sparkling waters of Biscayne Bay. The tri-level, award-winning spa gives you 15,000 square feet to swan around in wrapped in the hotel's (famously soft) robes, while the MO Bar + Lounge has 250 martinis to keep you busy. 
The ultimate hideaway: Once you've seen the infinity-edge tub, you'll understand why the Presidential Suite tops our list. Plus, guests have access to an in-suite spa therapist, available to them 24 hours a day.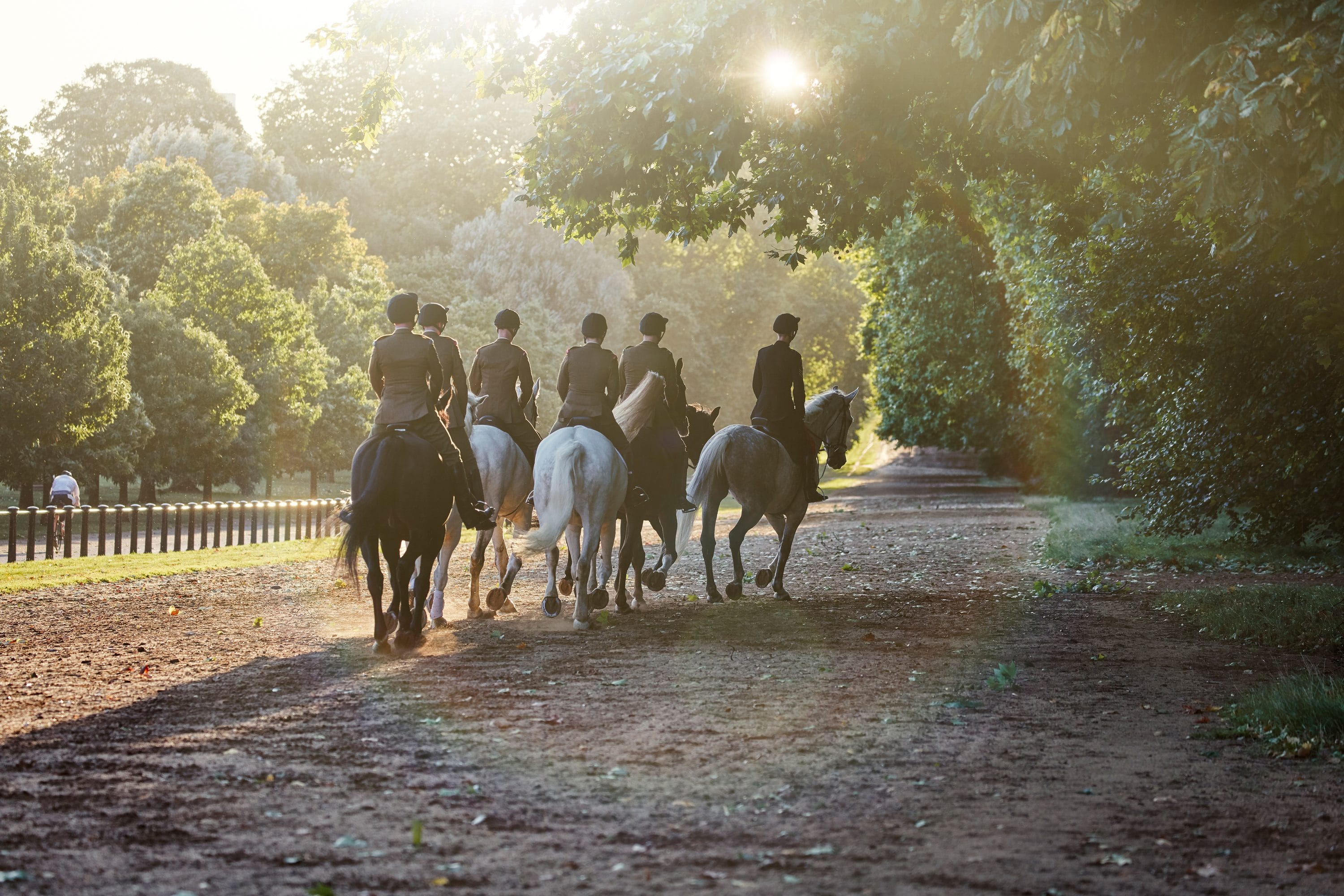 Mandarin Oriental Hyde Park, London 
Piccadilly Circus dazzles in HD technicolour. The business districts are 50 shades of skyscraper blue. But London is, above all else, gorgeously green. Away from the crowds, these leafy pockets show off the city's meditative side. The most splendid among them? Mandarin Oriental Hyde Park, London. With what must be the most impressive back garden in hotel history, this plush Knightsbridge bolthole can arrange exploration of the Royal Park on horseback and fitness sessions beneath the trees - keep an eye out for The Royal Household Cavalry which passes the hotel daily en route to and from Buckingham Palace for the Changing of the Guard. Fashionistas can either venture out to explore the surrounding boutiques or arrange a personalised in-room retail therapy session via Concierge.  And, if the bright lights of the West End call, the hottest tables in town are right on your doorstep.
The ultimate hideaway: Journeying around the world one tea blend at a time with The Rosebery's Tea Master.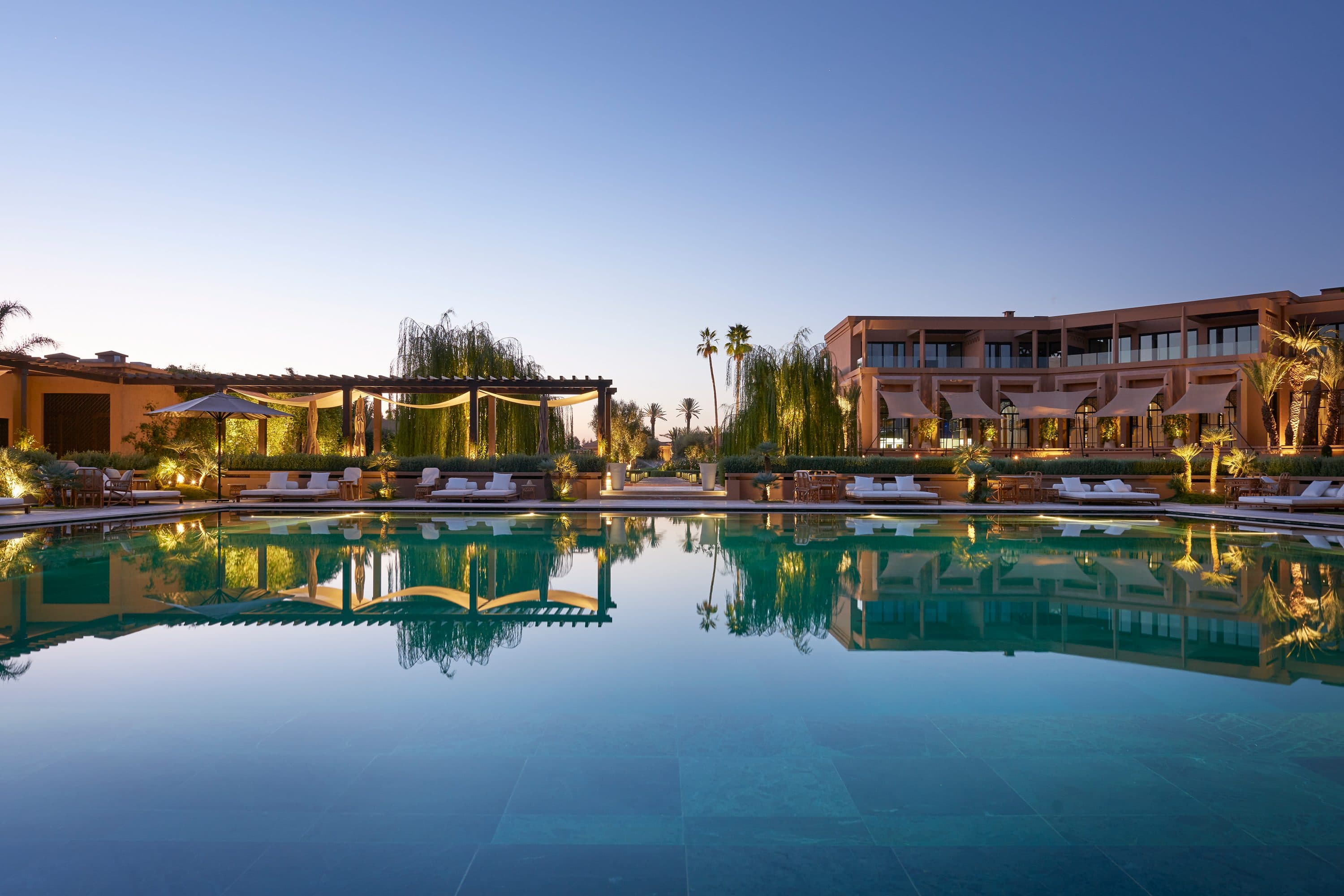 Mandarin Oriental, Marrakech
You can't talk about frenetic cities and leave out Marrakech. And, similarly, you can't talk about urban oases and skip Mandarin Oriental, Marrakech. Just ten minutes' drive from the buzzing Jemaa el-Fna's souk, entering the hotel is as if you'd put on noise-cancelling headphones, letting in only bird song while you admire the ambient surroundings. The souks are famed for their crowds, but here it is like being wrapped up in your own cocoon of serenity. Ling Ling is a masterpiece in Cantonese cuisine and the hotel pool a fairy-tale setting for that morning mint tea.
The ultimate hideaway: Try one of the hotel's famous luxury picnics under the stars in the Agafay Desert.
Mandarin Oriental, Barcelona 
A number one choice for those who absolutely can't choose between city and beach, Barcelona is a perfect cocktail of both. It offers days spent shoreside and nights hopping between high-end cava bars and gin-flush speakeasys. In the middle of it all, Mandarin Oriental, Barcelona sits on Passeig de Gràcia – the city's prettiest boulevard – crafted by the Catalan bourgeoisie and their architectural patron saint, Gaudí. These days, the famous street hums with shoppers after a designer buy, but only the savviest head for a break at Mandarin Oriental's lavender-fringed Mimosa Garden or, come summer, to rooftop Terrat, with its 360° city views and Peruvian nibbles.
The ultimate hideaway: A basement spa that doubles up as the city's most serene spot. Try the Urban Escape treatment and enjoy a Quintessence body scrub, Oriental essence massage and a customised aromatherapy facial.
Mandarin Oriental Jumeira, Dubai 
Much like the glided supercars that tear down its 16-lane highway, life in Dubai moves at pace. Architects race to build the highest skyscrapers and ice creams are devoured before they melt. Mandarin Oriental Jumeira, Dubai, meanwhile, is an oasis from both heat and hustle. With buzzy district La Mer and Mercato Shopping Mall within walking distance from the hotel's crystalline lobby, don't be surprised if you barely require a car, though a ten-minute ride in the hotel's Lexus will bring you right to the heart of it all: glittering Downtown.
The ultimate hideaway: Either the hotel's beachside cabanas or its rooftop restaurant Tasca, serving standout tapas with a serene side of infinity pool.