Santiago
Trips of a lifetime: epic adventures from Santiago
Home to the Atacama Desert, enormous glacier lakes, snow-capped peaks and a fascinating mix of Latino, European and Polynesian culture, Chile is without a doubt the destination for those who seek unforgettable experiences. Make your journey comfortable by tapping into your Fans of M.O. benefits to arrange a Hertz Chauffeur Drive service or hire car, while NetJets can assist with longer transfers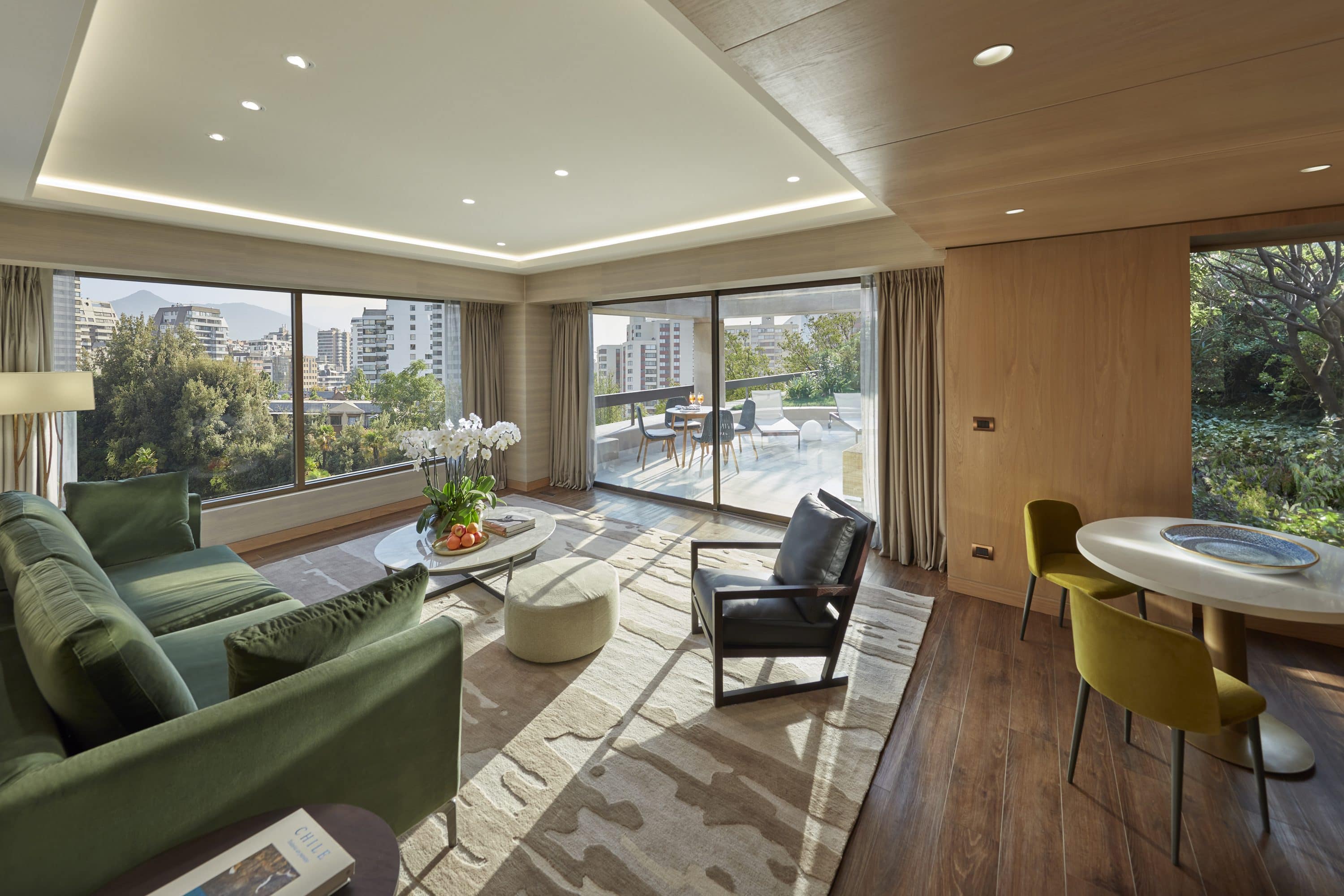 Santiago highlights
Located between the Pacific Ocean and the Andes mountain range, Chile is a land bursting with cultural allure and raw beauty and there's no better base for exploring its bounds than the capital, Santiago. Once you've checked into the Executive Terrace Suite at Mandarin Oriental, Santiago and lingered on the terrace to breathe in the mountain views, it's time to start your Chilean adventures. Begin at the Barrio Bellas Artes (fine art district) to see some of the nation's best-loved artistic exhibits and galleries such as the Museo Nacional de Bellas Artes – as well as Artesanías de Chile, which sells wonderful canvas paintings and carvings, and supports local artists.

Food-first neighbourhood Providencia is dotted with canteen-style eateries and street vendors. It's almost impossible to ignore the delicious scent of freshly baked empanadas – hot beef, chicken or vegetable filled pastries – drifting through the air. Drop into Cofi for an excellent cappuccino, before taking the Cerro San Cristobal funicular up to a 300m summit for panoramic city views. Following an afternoon stroll through the lush Parque Forestal, head back for a Mediterranean-inspired local feast at Senso. The saffron risotto with slow-cooked osso buco is a favourite.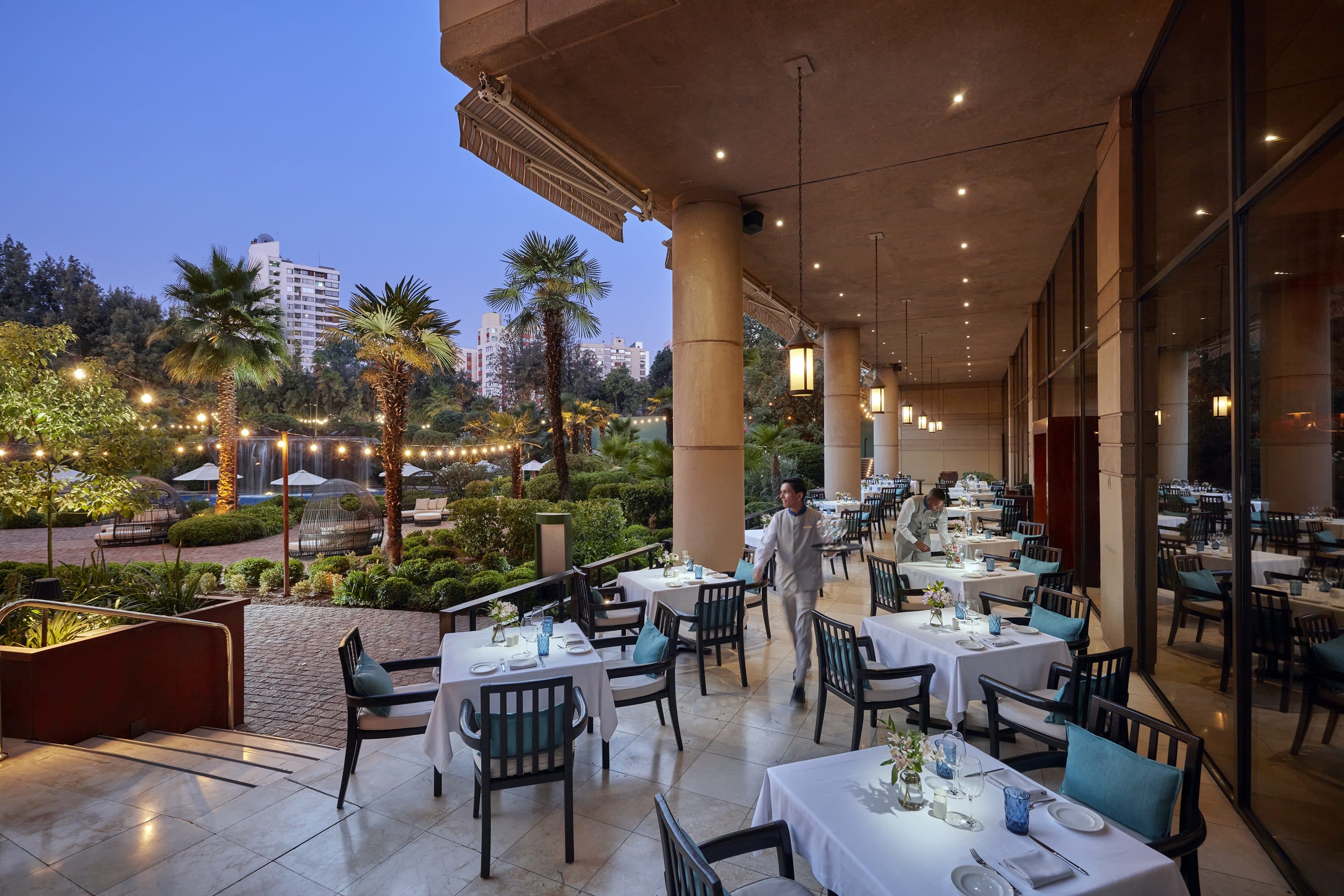 Wine and dine in the Colchagua Valley
Just two hours south along the Pan-American Highway is Colchagua – one of the country's top wine regions. Stop at the idyllic Lapostolle winery for tastings and lunch pairings – the Chilean beef tenderloin alongside the Cabernet Sauvignon gets a thumbs up – before roaming through the elegant garden.
For something a little more unusual, visit Rancho Villa Alegre, set among the lush fruit trees and farmland of San Fernando, where owner Gustavo Ramírez serves his deep Carménère red and chilled rosé by the carafe. Indulge in home-cooked Chilean seafood or a chicken casserole dinner in the curious mediaeval-style setting, before enjoying a seasonal fruity mojito at the well-stocked bar. Closer to home, stop by Senso to taste, try and buy two signature wine blends by Mandarin Oriental, Santiago – MO Carménère and MO Blanc – created by Executive Chef Germán Ghelfi and leading Franco-Chilean vineyard Lapostolle – perfect for souvenirs.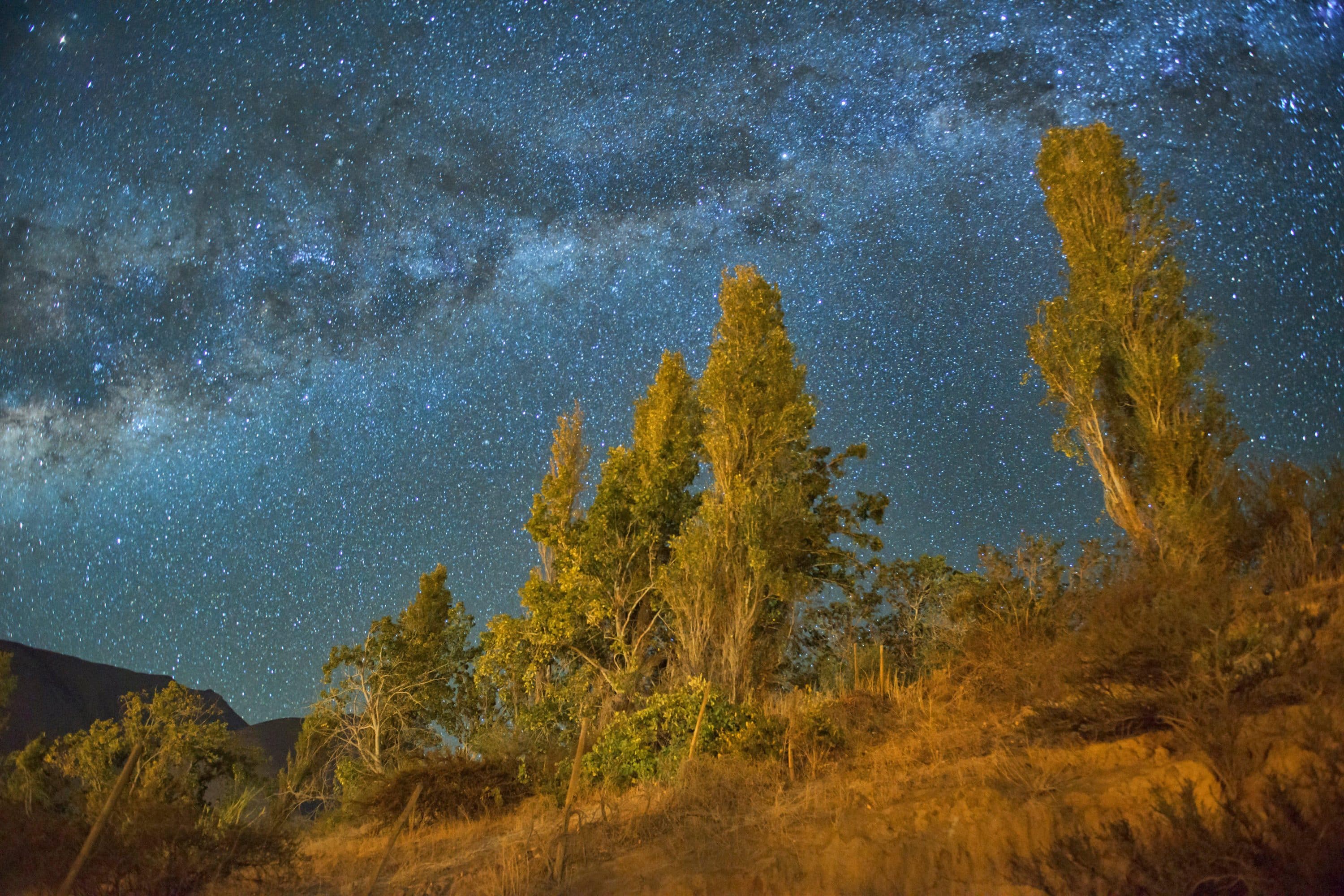 A day in the Elqui Valley
The gateway to Chile's northern wilderness (and widely held to be the original home of the Pisco sour) is a six-hour drive north of the capital. Traditional distillery Fundo Los Nichos can be found in Pisco Elqui town and offers guided tours and tastings. In the main hub of Vicuna, you can watch beautiful ochre sunsets over the valley at Cerro de la Virgen. As the stars come out, head to the Cerro Tololo Inter-American Observatory for an expert stargazing session, where astronomers will point out distant constellations through giant telescopes. Book in advance to avoid missing out.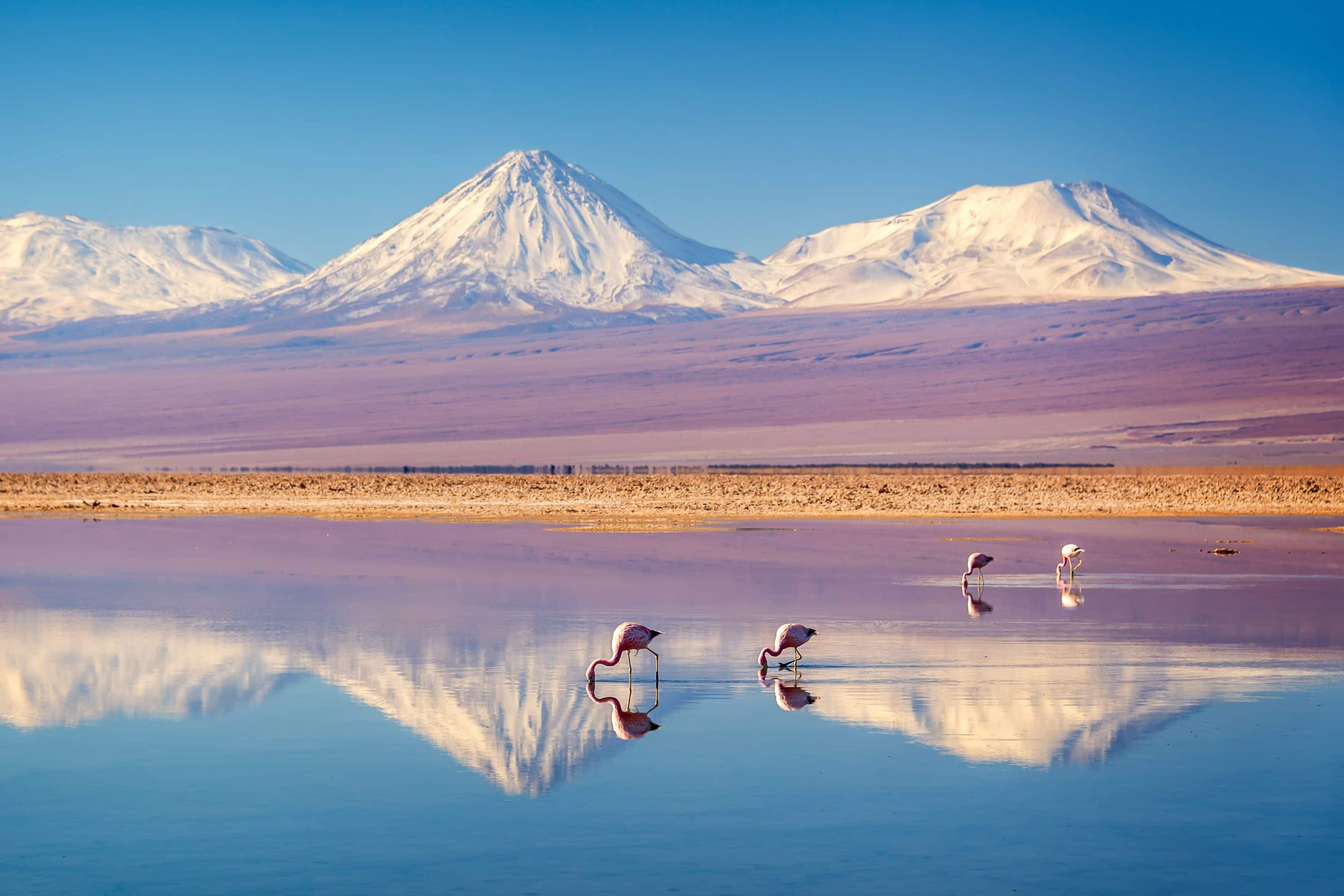 Explore the Atacama Desert
San Pedro de Atacama, with its busy market square and restaurant scene, is the ideal hub for supplies before venturing to more remote desert regions. From here, make the two-hour drive to El Tatio geysers, where dozens of powerful thermal springs shoot high into the misty morning sky.
Forty miles away at Laguna Chaxa, three species of flamingo – Chilean, James's and Andean – flock together in their hundreds against the backdrop of dazzling salt plains and a hazy desert sun. Nearby Valle de la Luna is not to be missed at sunset, when golden rays bounce off surrounding sandstone formations to create extraordinary lunar-like scenery.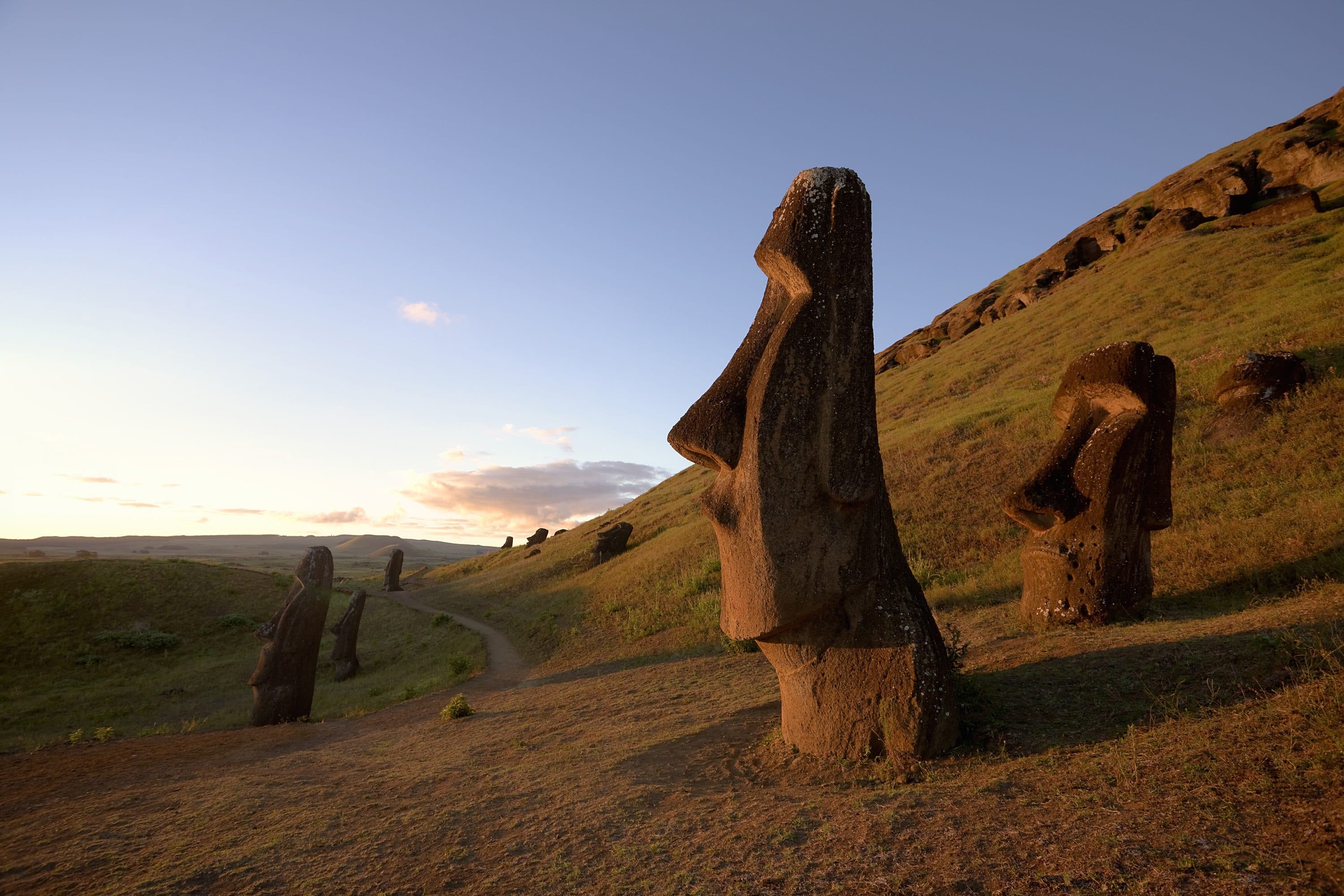 Embrace Rapa Nui culture
Easter Island – known locally as Rapa Nui – is a four-hour plane journey from Santiago and is where the fascinating blend of Polynesian and Chilean culture comes together. Pick up a National Park pass at Hanga Roa airport and make your way to the spectacular Rano Kau volcano and Orongo ceremonial village to explore the ancient stone civilisation and absorb the view over the rugged southern coastline. Back in Hanga Roa, refuel at family-run Te Moana restaurant, where fresh seafood, served Polynesian-style, rules the menu.
The next day, book a sunrise tour to Ahu Tongariki to see the colossal ancient moai statues. Afterwards, venture to the Rano Raraku volcanic rock quarry where most moai were carved during the 1400s but were left unfinished and abandoned. Finally, enjoy a dip in the Pacific at Anakena Beach while admiring the seven Ahu Nau Nau moai that overlook the ocean.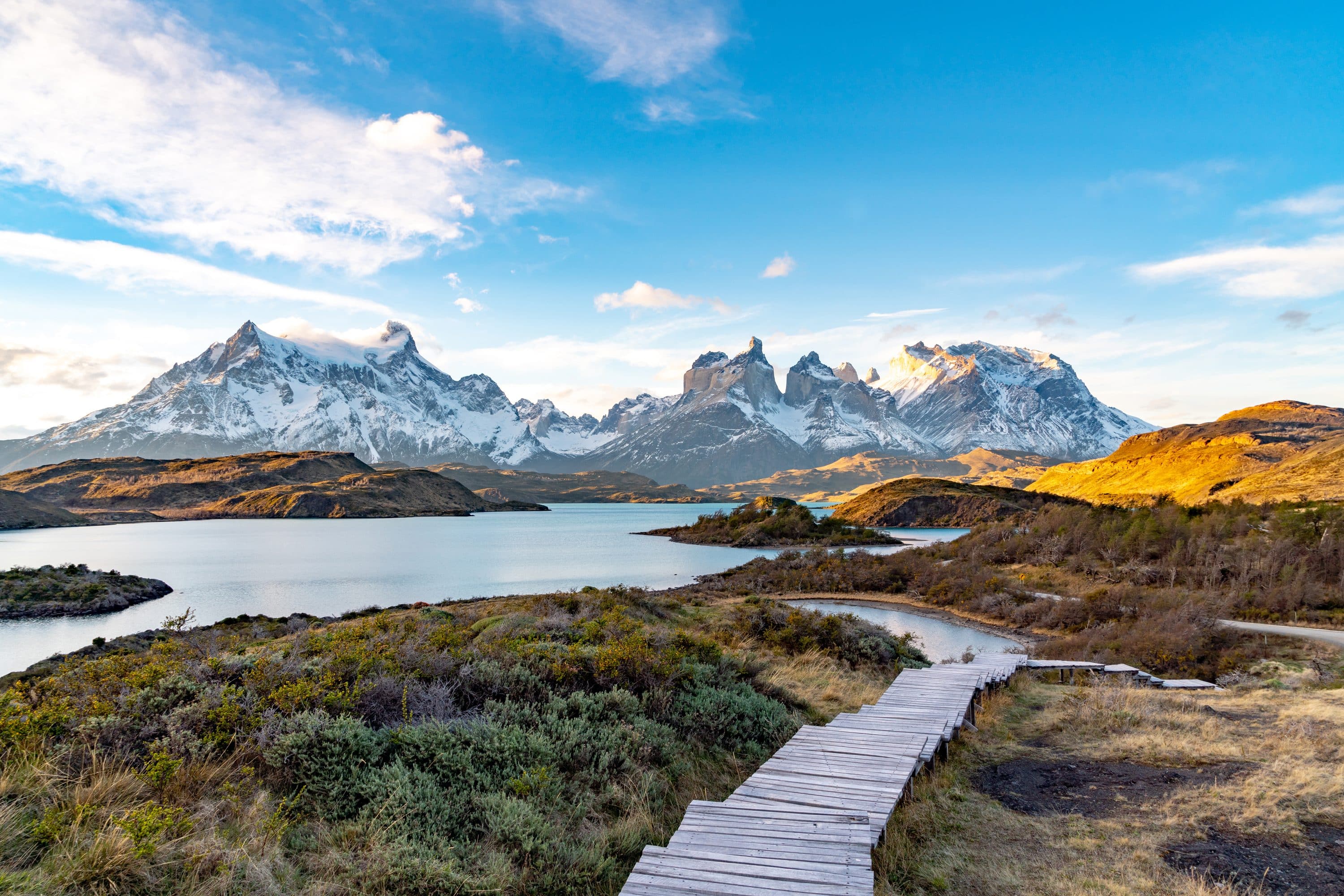 Patagonia's Torres Del Paine
Towering, snow-capped granite ridges, vast glacier lakes and beautiful blue icebergs – the landscape alone is worth the plane journey south to Patagonia in Chile's deep south. In Torres del Paine National Park, hardened adventurers can take on the O Circuit – a 70-mile trek circling the stunning mountainous wilderness. The less strenuous (and more popular) W Trail is 48 miles or takes four to seven days, and crosses through the Ascencio, Francés and Grey Glacier valleys. Check the weather before leaving Santiago to ensure you have the correct clothing, and purchase permits for trails in advance. For a more relaxing and family-friendly experience, kayaking among the majestic floating icebergs of the Grey Lake is a perfect and unforgettable end to any Chilean adventure.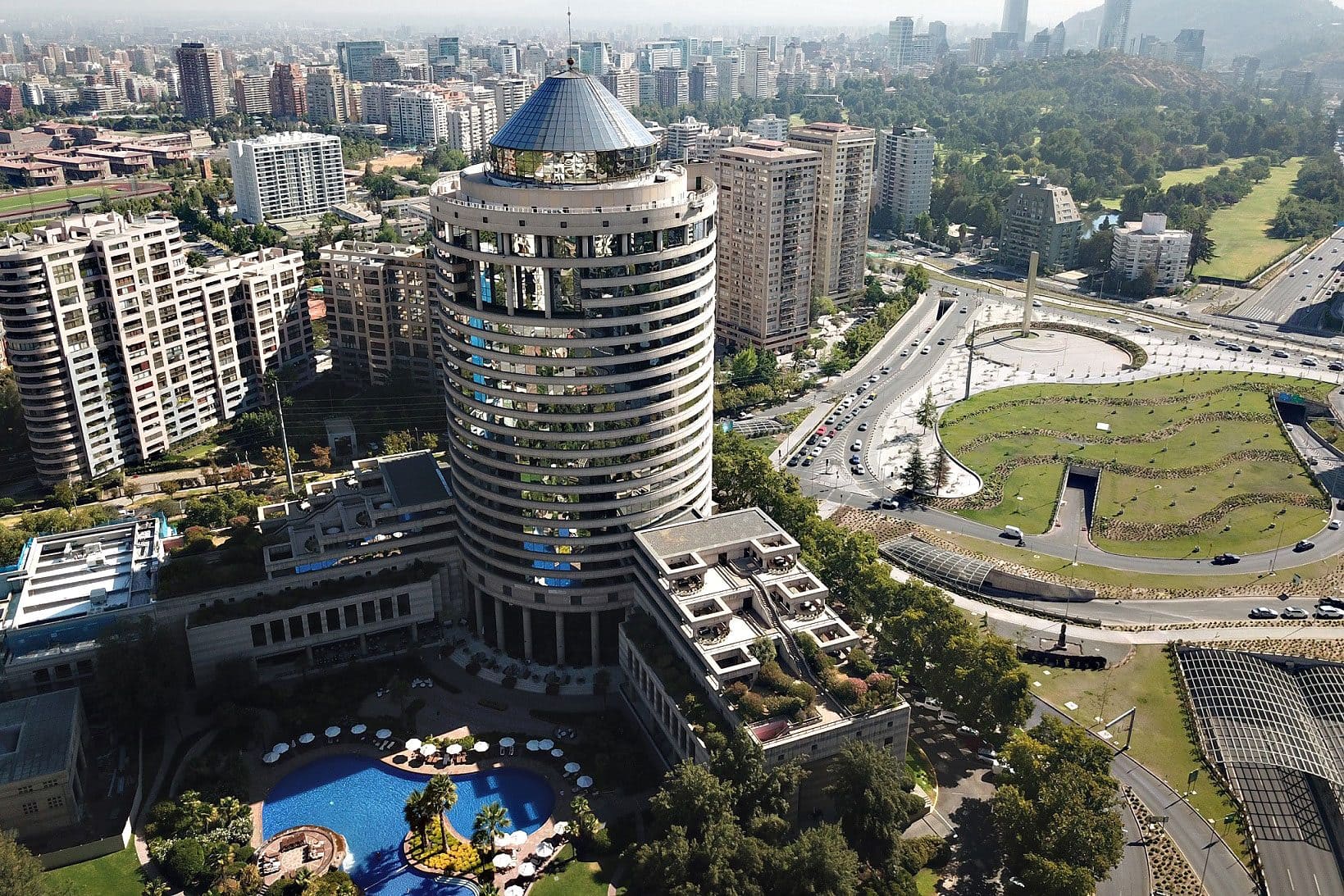 Come Stay with Us
Mandarin Oriental Santiago
Presidente Kennedy Avenue #4601 , Santiago 756 0994, Chile
+56 2 2950 3088