Worldwide
The world's best bookshops
Much like a good book, the best bookstores are worlds unto themselves, where time slips away before you know it and you can discover new favourites that the algorithms of your online shopping trolley just can't match. We've rounded up seven of our favourites, all located in Mandarin Oriental destination cities. Happy browsing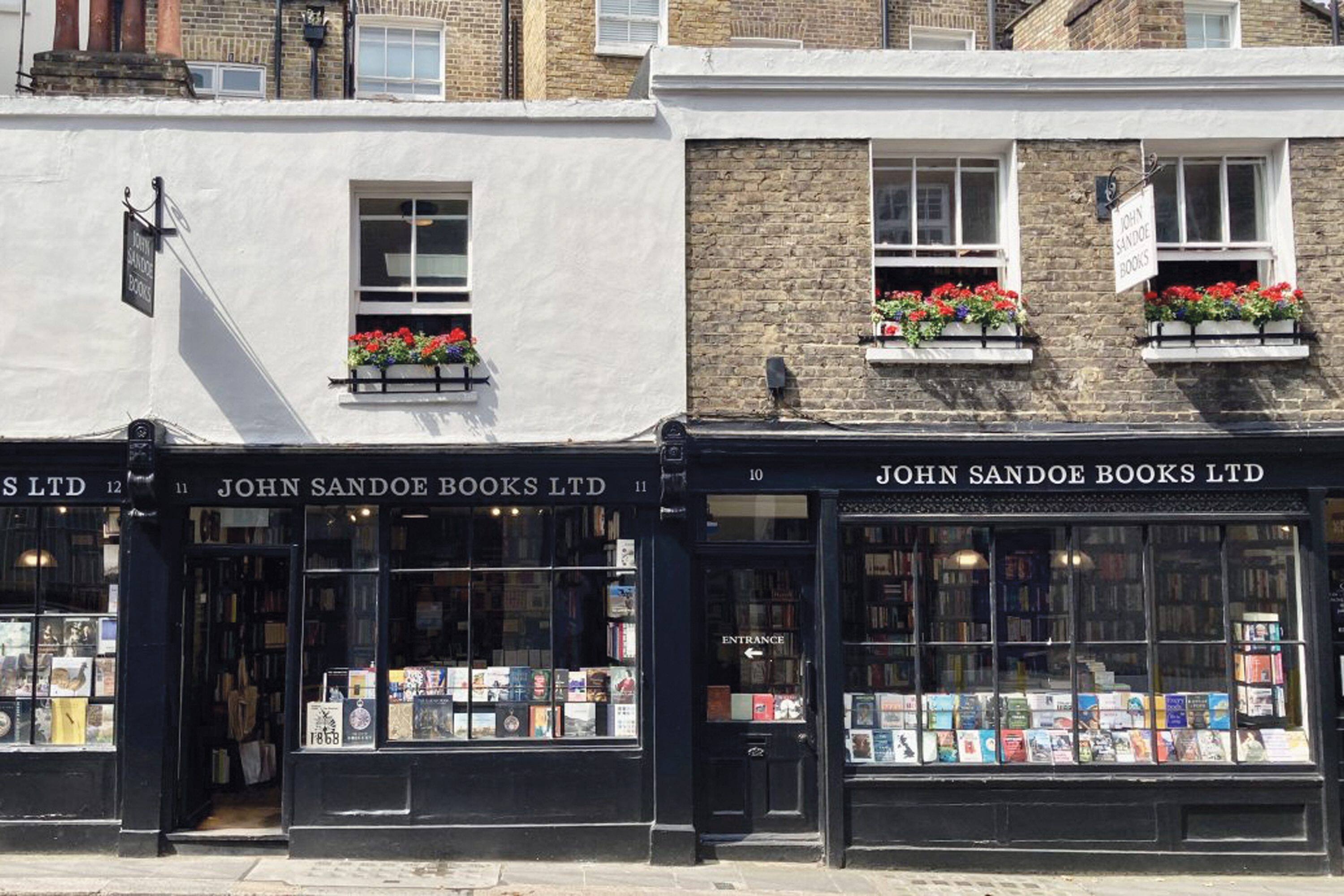 John Sandoe Books, London
John Sandoe is just a matter of yards from the teeming traffic of Chelsea's King's Road and a 20-minute saunter from Mandarin Oriental Hyde Park, London, but with its picture-postcard setting in a trio of converted Regency cottages and its air of bookish enchantment, it might as well be a world away. Light floods in through the picture windows as customers pick their way through the stacked tomes on the shelves, the well-worn floorboards, and the scuffed staircases. There are no signs or indications of genre, the better for customers to experience what staff here call "bookshop serendipity" – stumbling upon something they never knew existed, let alone wanted.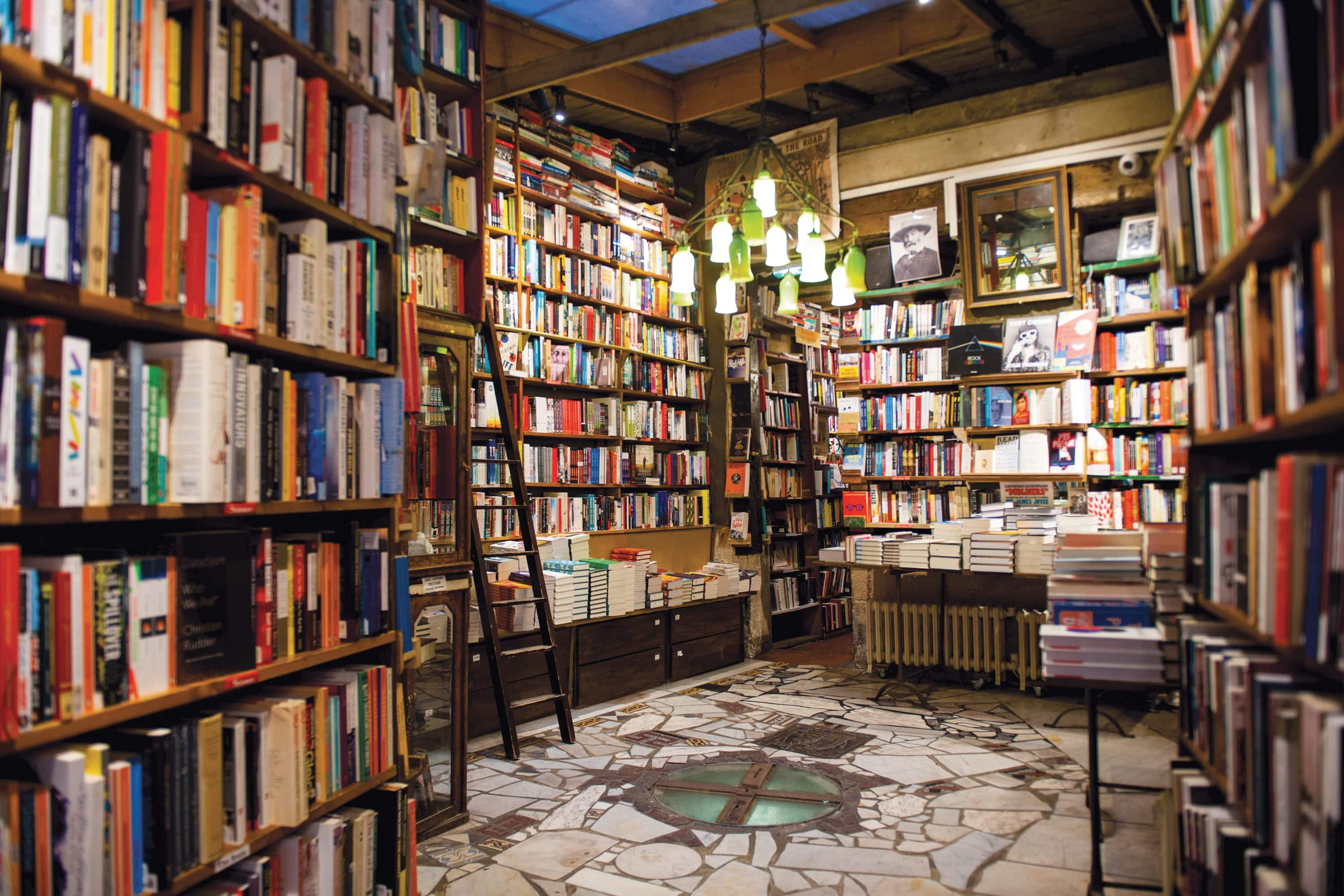 Shakespeare and Company, Paris
Its legend precedes it, but what a legend. A 20-minute drive from Mandarin Oriental, Paris, Shakespeare and Company was founded in 1951 by American expat George Whitman as a space where people could mingle, exchange ideas, and be inspired. Allen Ginsberg read Howl (and stripped naked) here, William Burroughs gave his first reading of Naked Lunch upstairs, Samuel Beckett was a regular, and bibliophilic pilgrims were invited to spend the night. Today, under George's daughter Sylvia's management, that freewheeling, bohemian spirit remains. The beds are stashed among the rows of English language books and visitors are encouraged to read, write, play the piano, pet the cat or enjoy the views of Notre-Dame.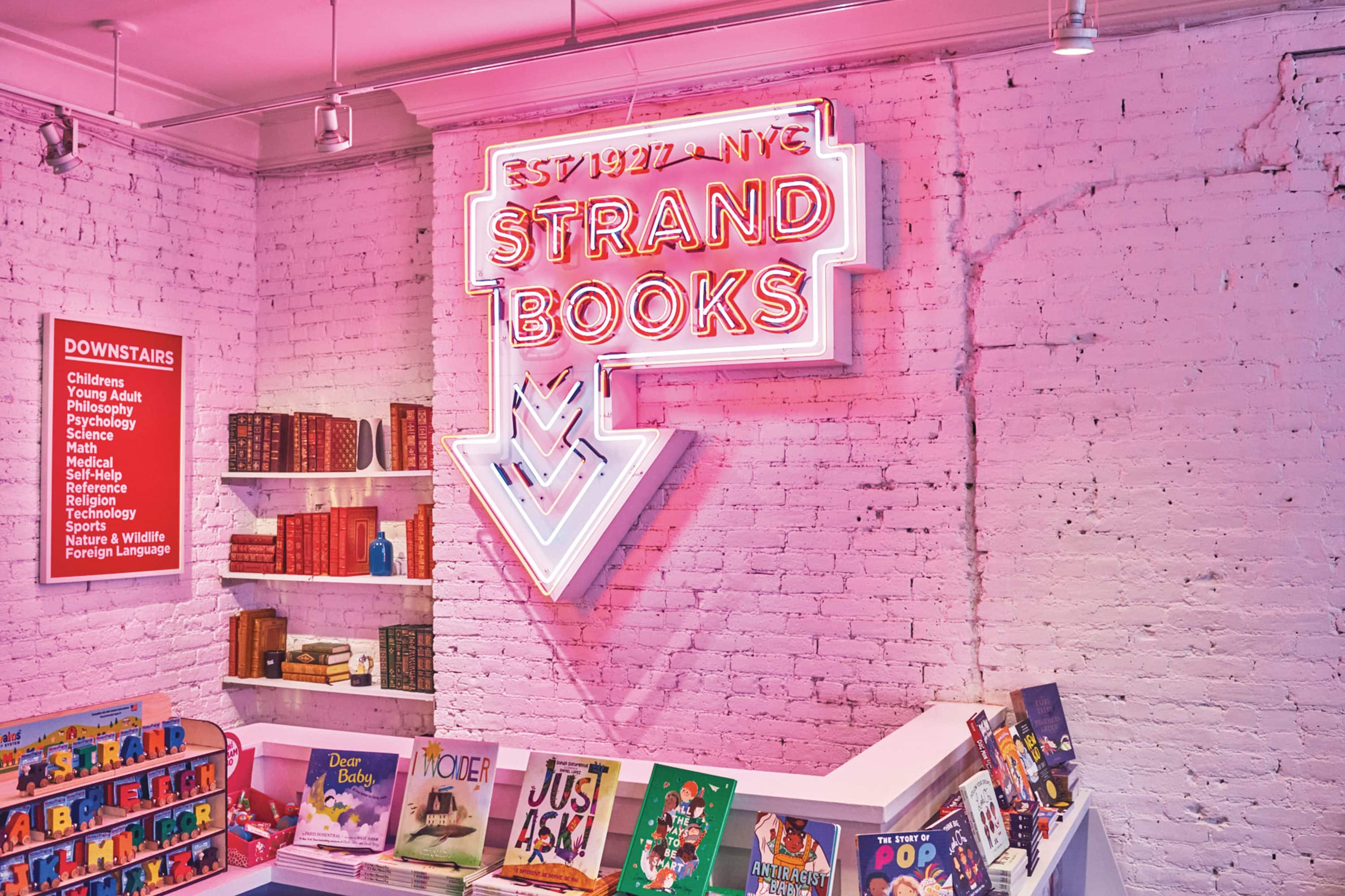 The Strand, New York City
'Get lost in the stacks' is The Strand's motto, which, in true New York style, sounds part-boast, part-brush off. And with 18 miles of books, from the bargain carts outside to the massed ranks of best-sellers and more outré titles to the arcane delights of its catnip-for-collectors rare book room, it's no idle injunction. A 15-minute cab journey from Mandarin Oriental, New York, the store was founded in the 1920s, and so cherished a downtown destination that it's been granted city landmark status, The Strand has catered to the spiritual needs of generations of New Yorkers, and employed the likes of Patti Smith, Sam Shepard, and Mary Gaitskill along the way.
Brookline Booksmith, Boston
2021 marks this Coolidge Corner mainstay's 60th birthday. A 15-minute drive from Mandarin Oriental, Boston, Brookline Booksmith has stayed true to the mission statement of its founder, Marshall J Smith, being "dedicated to the fine art of browsing" – an activity facilitated all the more by a recent expansion into a neighbouring storefront. BB is deeply integrated into the community, frequently collaborating with local organisations to raise money and build libraries, but the staff are equally focused on helping customers find the perfect fit, from the exhaustive selection of current titles to the 25,000 potential life-changers lurking in the used book cellar.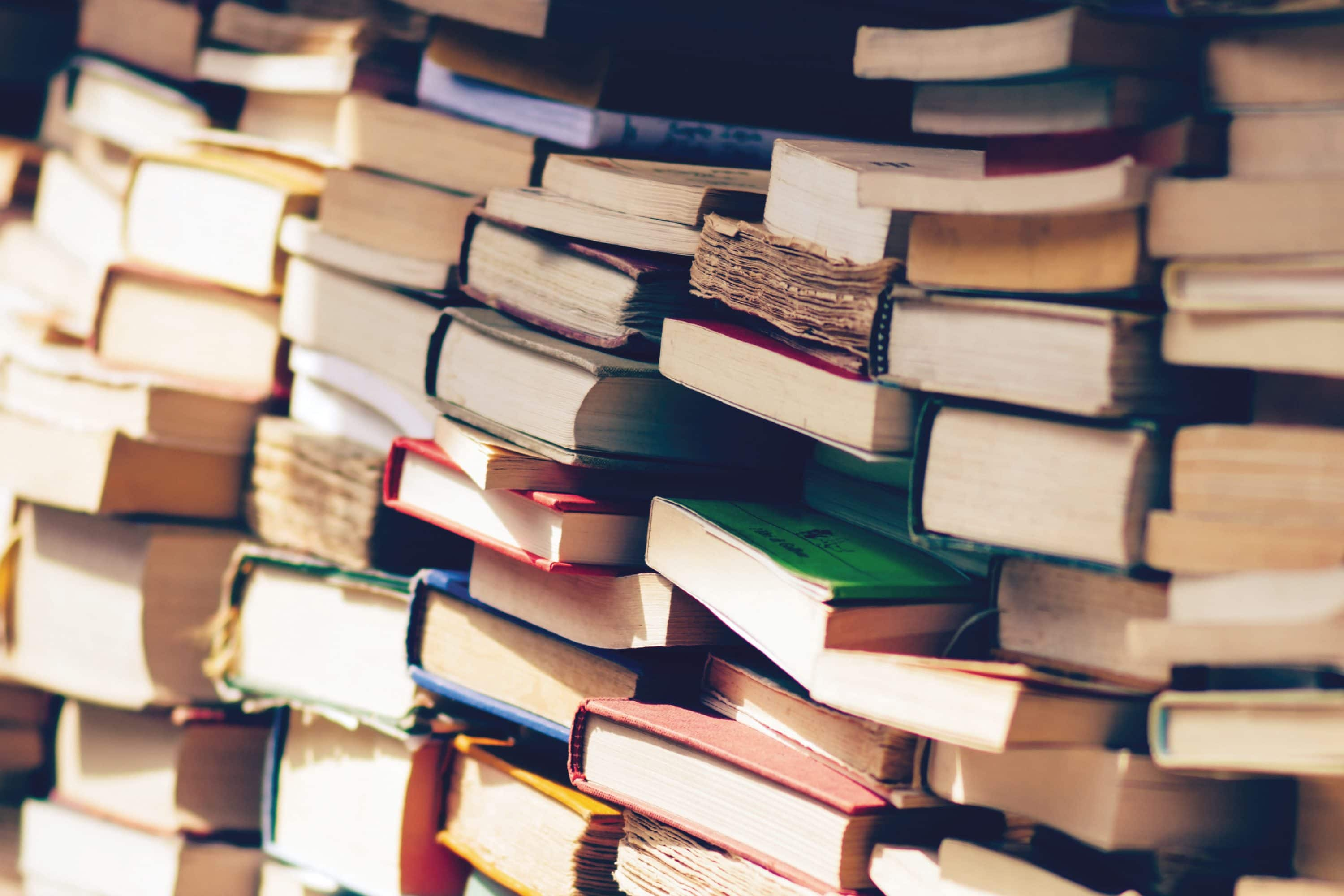 Dasa Book Café, Bangkok
A sanctuary away from the relentless Bangkok bustle and a half hour drive from Mandarin Oriental, Bangkok, Dasa takes its name from the word for 'servant' in Buddhist texts, the idea being that book lovers are slaves to the written word. And who wouldn't be happy to submit to Bangkok's best and cosiest used bookstore? More than 16,000 mostly English language titles are in stock, sorted by genre and alphabetised by author – a rarity in Thailand – to be pored over with a coffee or tea and a home-baked cake from the attached bijou-but-beguiling café.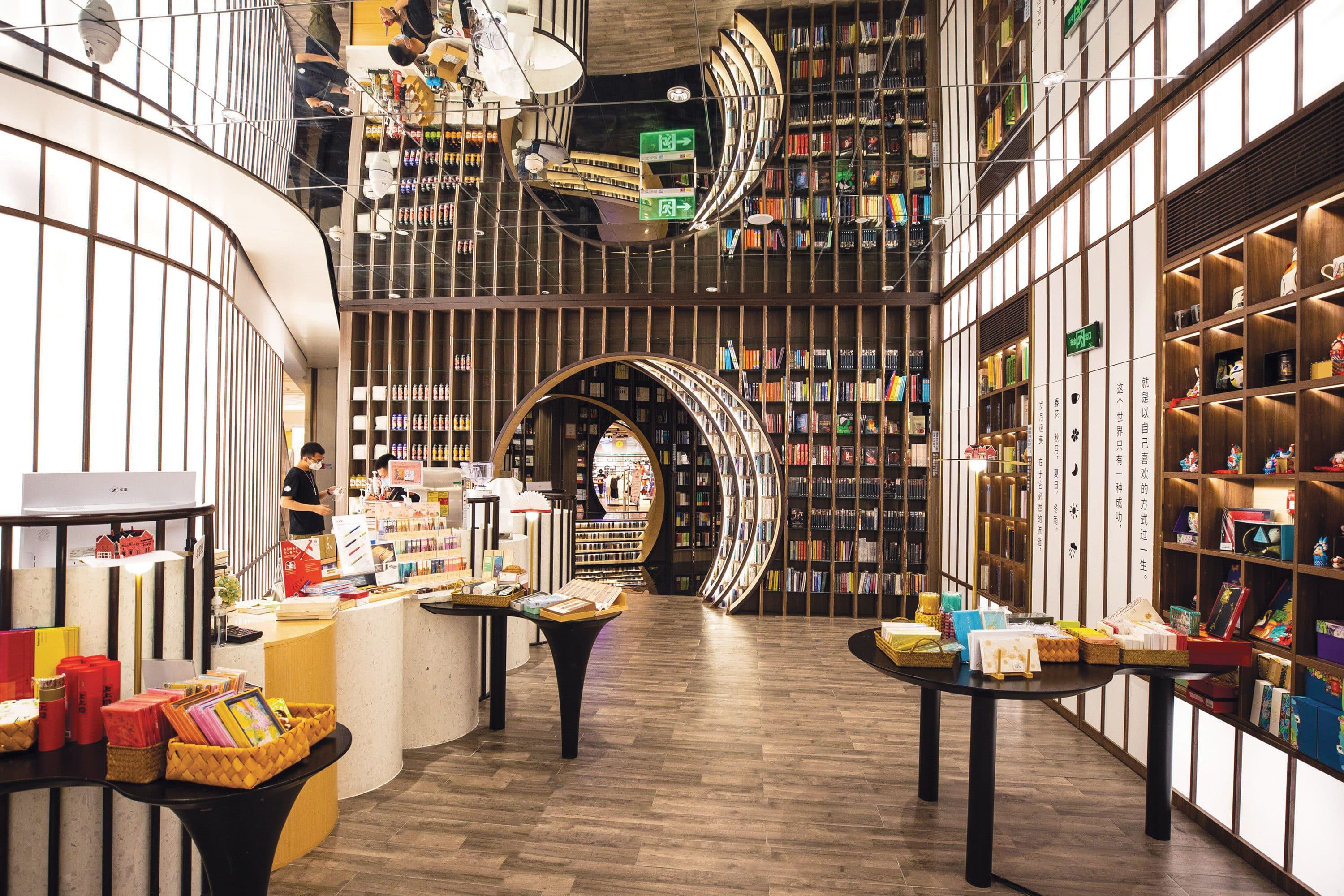 Zhongshuge Bookstore, Beijing
Fancy spending some time in an interior that combines the labyrinths of MC Escher with the retro-futuristic passageways of the Starship Enterprise? Then the Zhongshuge Bookstore, located on the B1 floor of Galeries Lafayette department store at Xi'dan Plaza and a 20-minute drive from Mandarin Oriental Wangfujing, Beijing, is for you (110 Xidan North Street, Xicheng district). A Chinese chain known for its striking architectural designs, Zhongshuge might just have outdone itself with its Beijing branch, which includes tunnels made of books, a nook-stuffed children's area with a world-map floor, a stylised bamboo grove, and a soft-hued, reflective-ceilinged reading room. Definitely one for the Instagram feed.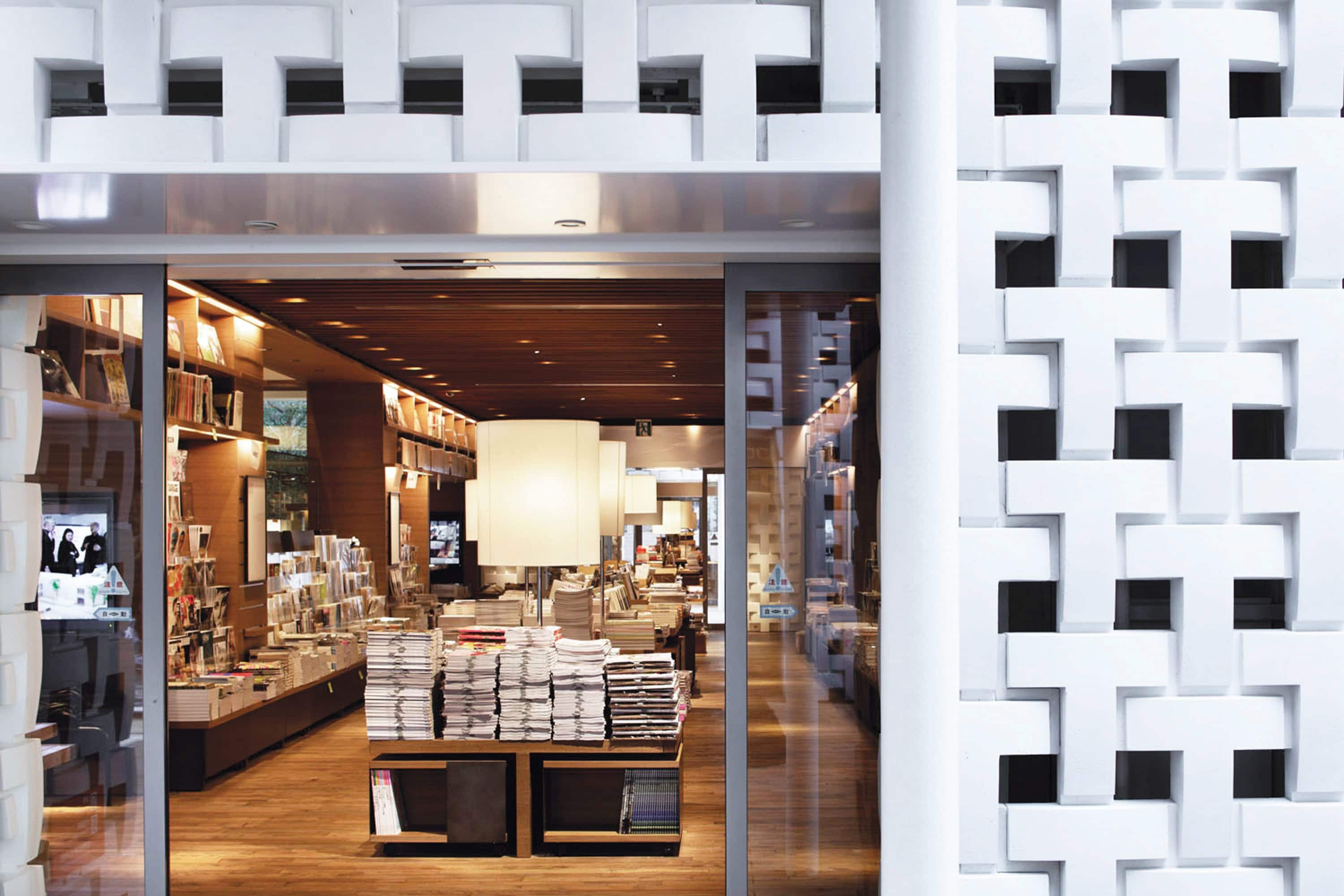 Daikanyama T-Site Tsutaya, Tokyo
A veritable cultural institution in Tokyo, Tsutaya's T-site branch is a mini-campus of three interlocked buildings, not far from Shibuya, covering everything from travel guides to art and design, along with international magazines and vintage titles. A 150-minute car journey from Mandarin Oriental, Tokyo, the buildings are clad in a latticed façade and linked by louvred steel bridges, giving the feel of a stylishly contemporary university. It's all enhanced by the fact that you can take a book to 'pre-read' at the upstairs benches or tables, or even over a cocktail at the second-floor Anjin Lounge. And it's open till 2am, so night-birds are also catered for.