Istanbul
Five essential Istanbul experiences
In a world of exotic bazaars, historic mosques and Ottoman palaces, just walking around Istanbul is an attraction in itself. Whether you're in the city for work or pleasure, here are five experiences you shouldn't miss out on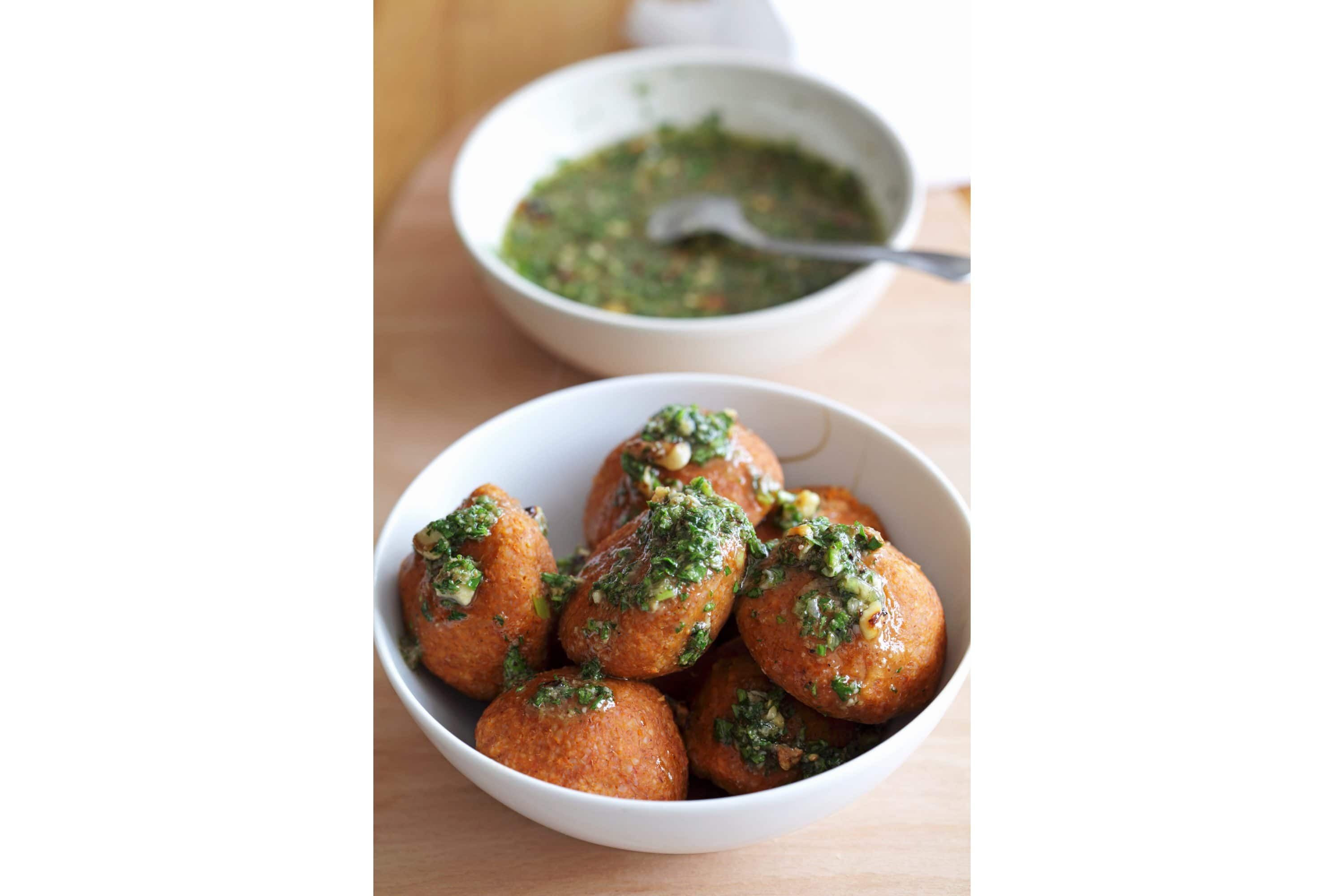 Eat the world
One of the world's most notable spice trade centres at the end of the Silk Road, Istanbul has a vibrant food scene that is as rich and varied as it is ancient. Today, its millennia of culinary history shine through on menus throughout the city – and many chefs are giving traditional recipes a fresh, modern twist. At Neolokal, the menu is rooted in regional ingredients but presented in an innovative way: think içli köfte (spiced meatballs and bulgur) with salted yoghurt foam and parsley oil. Best of all, it's located inside the neoclassical SALT Galata building with views of the Golden Horn. Closer to the water, Karaköy Lokantasi serves an upscale take on Turkish meze. Its signature dish is a new iteration of Ottoman palace cuisine, hünkar beğendi, with slow-cooked beef resting on mashed aubergine. For front-row views of the Bosphorus, head to its rooftop garden terrace.
Turkey has slowly been upping its wine game over the years, and there are a few burgeoning wine bars pouring excellent varieties from across the regions. Solera is an intimate venue, serving wines from Cappadocia to Urla and beyond, and pairing them with local cheese plates. Alternatively, try Foxy Karakoy, one of Istanbul's highly anticipated newcomers, or MO Bar at Mandarin Oriental Bosphorus, Istanbul for a post-dinner cocktail.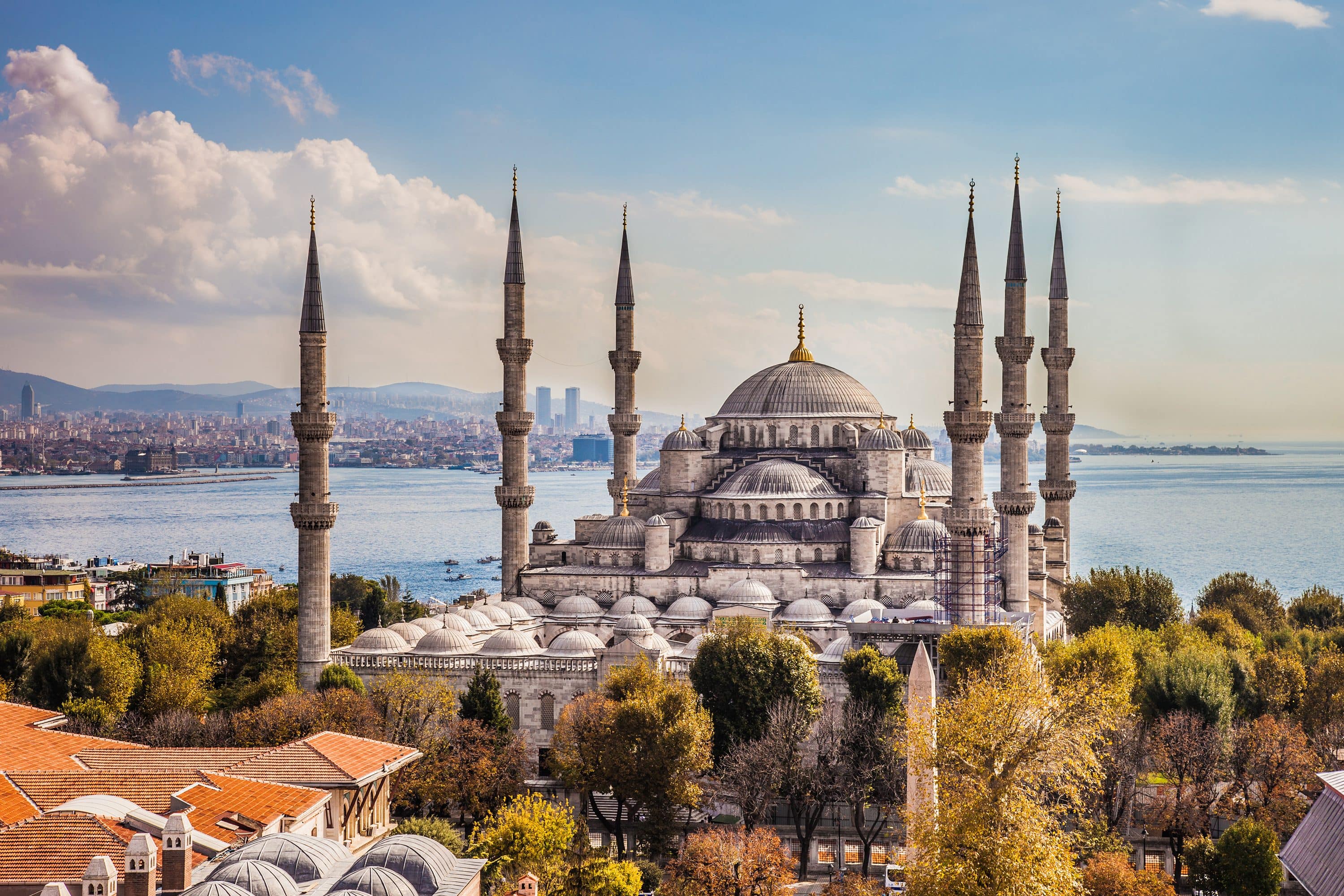 Time travel
In its more than 4,000-year history, Istanbul has had many incarnations and rulers – from a period as the ancient Greek city of Byzantium, to its reign as the Eastern capital of the Roman Empire as Constantinople, to the modern-day cultural capital in the Republic of Turkey. Get to the heart of history in Sultanahmet, Istanbul's Old City. It's home to the historic Grand Bazaar, ancient hippodrome and stone ruins dating back centuries, but the crown jewels are a trifecta considered to be three of Istanbul's most majestic sites: The Blue Mosque, Hagia Sophia, and Topkapı Palace.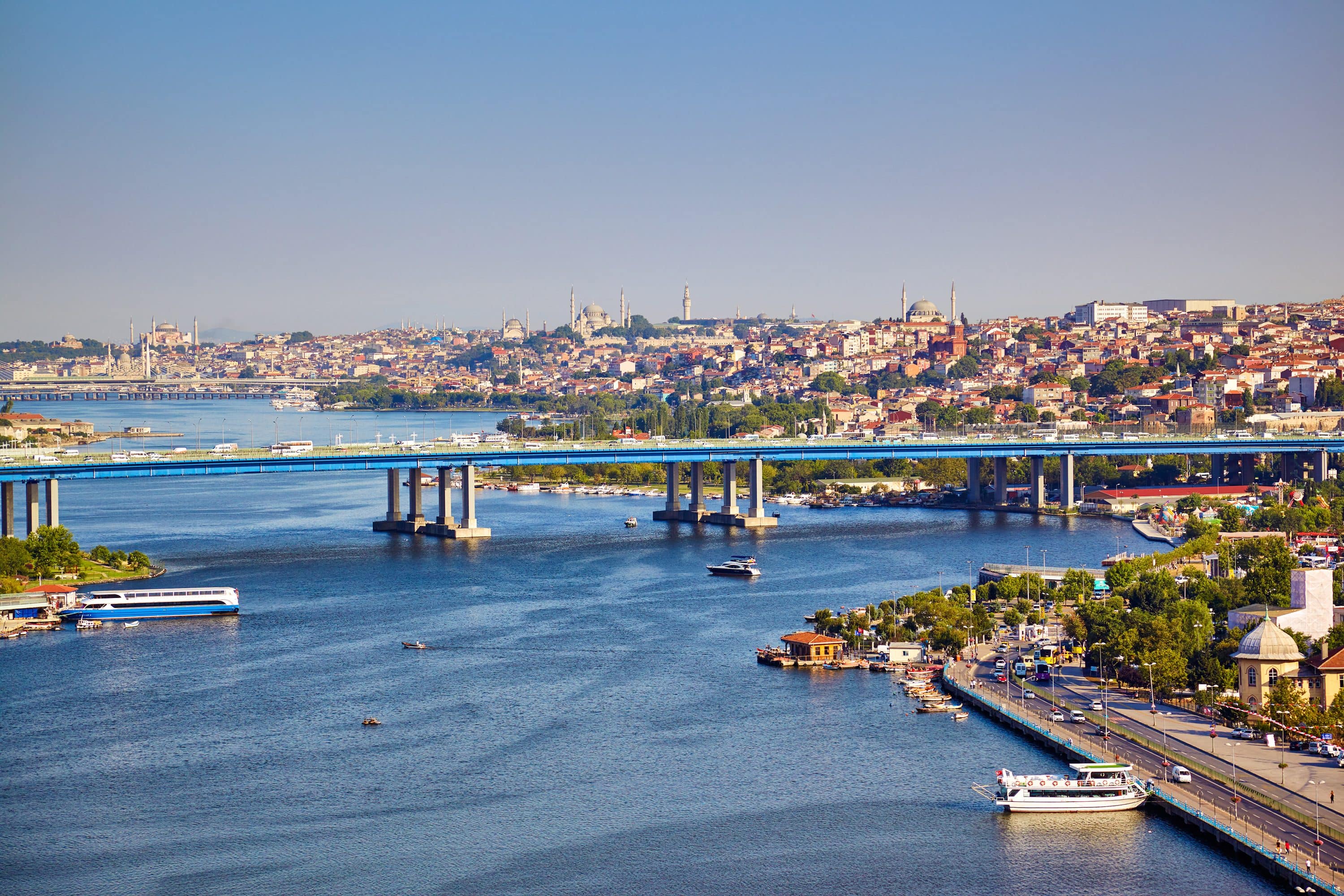 Reach new heights
At the far end of the Golden Horn lies Pierre Loti Hill, a verdant park in Istanbul's Eyüp neighbourhood named after the famous French novelist. A tea garden, which sits above the hillside, dotted with swaying cypress trees, provides a panoramic view of the skyline. For epic city scenes, take a ferry ride across the mighty Bosphorus to the iconic Maiden's Tower. The legendary mediaeval Byzantine structure sits on a small islet and is the ideal floating vantage point to capture Istanbul from the water. In Istanbul, restaurant rooftops serve as an oasis from the street-level bustle and have some of the city's best-known views. Not to be missed is 360Istanbul – perched high above the old embassy row in Beyoğlu, the ultramodern penthouse lounge offers the perfect spot to let loose over the sweeping city views.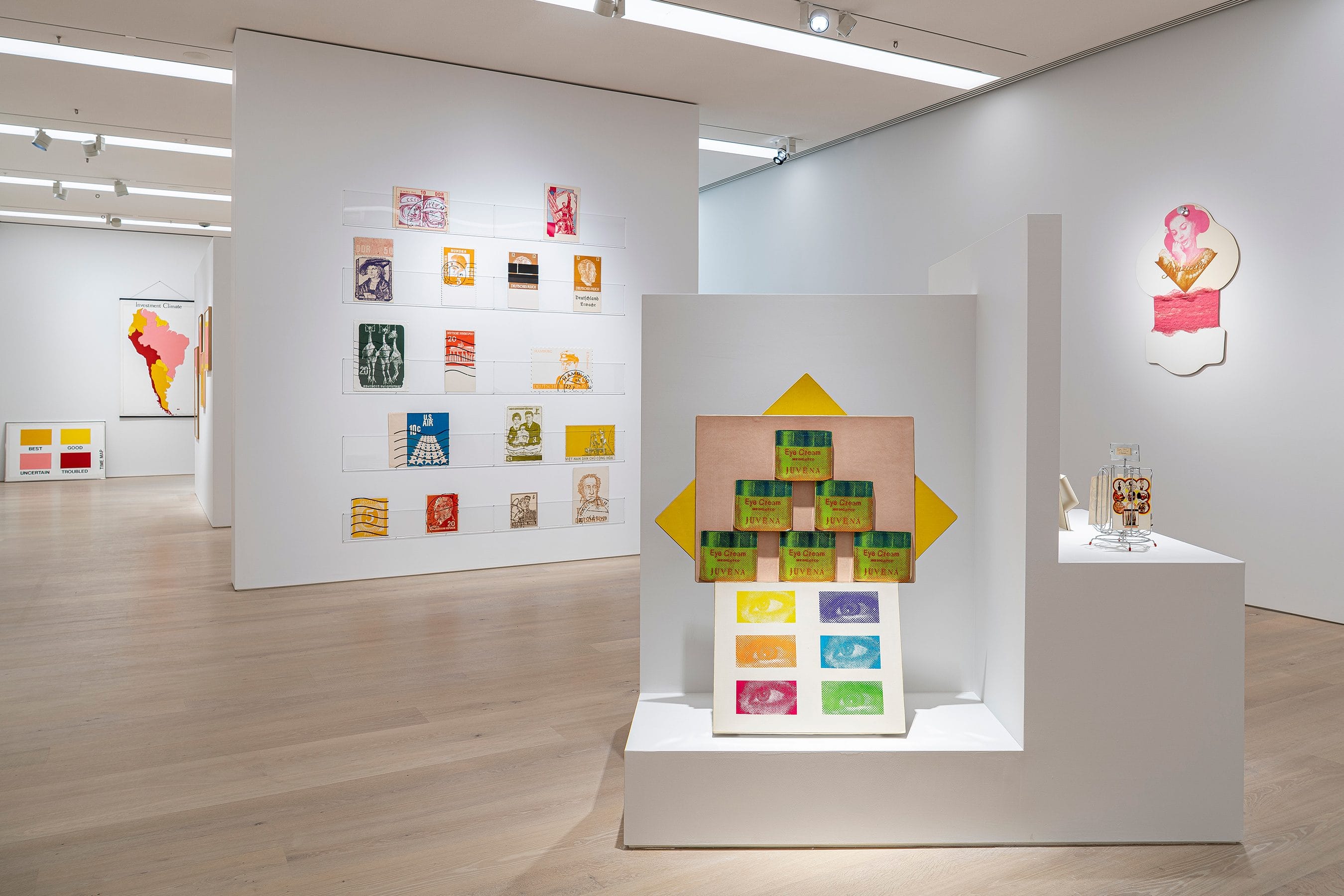 Join the artistic crowd
Orient yourself at Istanbul Archaeological Museums, which house one million artefacts spanning different civilizations and historical eras. For art lovers, the Pera Museum has a trove of 19th-century artworks chronicling Istanbul. The city's newest museum, Arter, is a hub for contemporary art with a calendar of cultural programmes.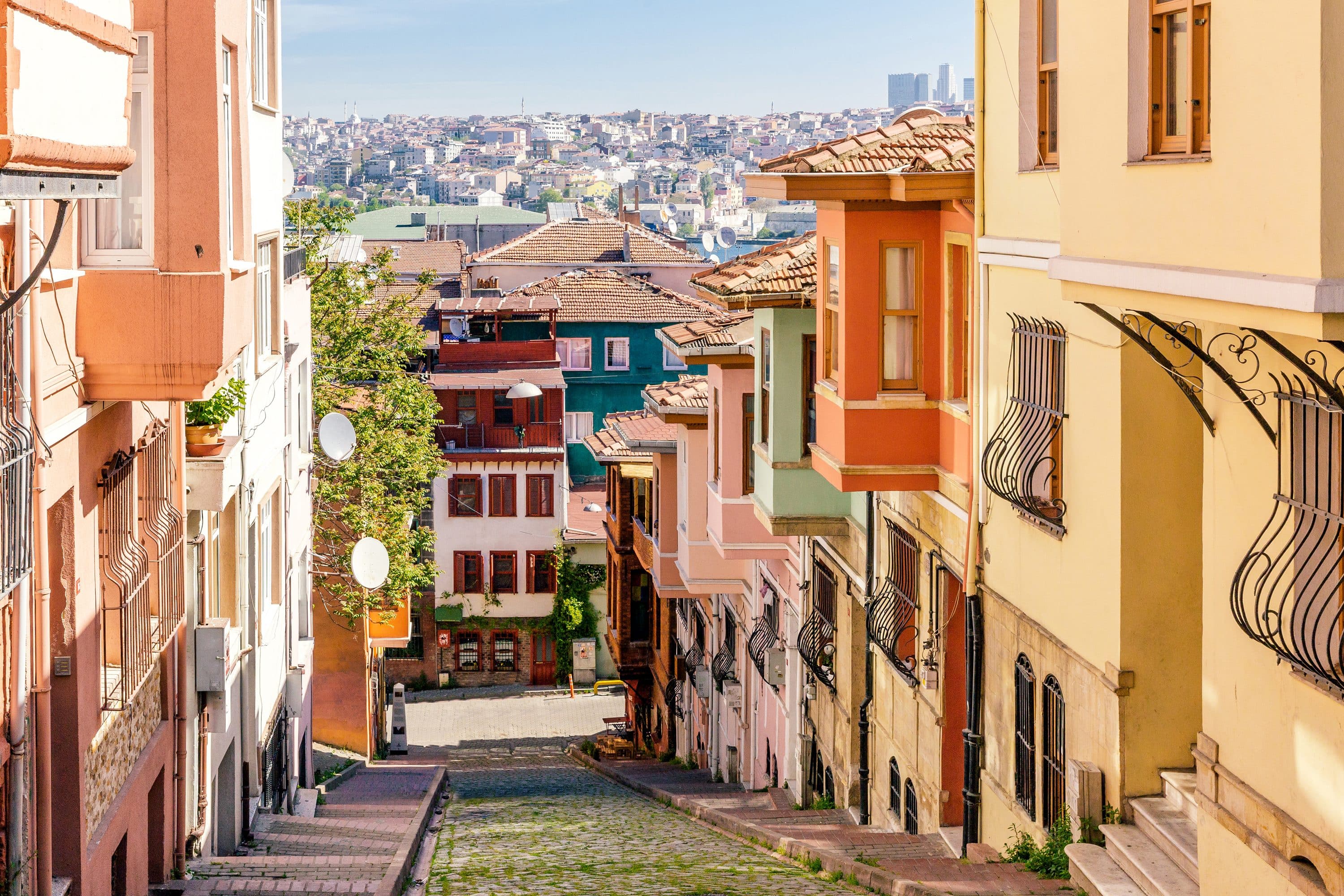 Find the unexpected
Tucked on the shore of Istanbul's conservative Fatih district is colourful Balat. As the historic centre of the city's Jewish, Greek, and Armenian communities, it's a crossroads of cultures. While historic buildings and diverse centres of worship set the foundation for this neighbourhood, in recent years stylish cafés and restaurants have cropped up in droves, attracting the city's young, bohemian crowd. But perhaps one of its most surprising features is the backdrop: beautiful brick and stone houses splashed in technicolour paints. It makes for the perfect, unexpected day out.
Come Stay with Us
Mandarin Oriental Istanbul
KURUÇEŞME, MUALLİM NACİ CADDESİ NO:62, 34345 BEŞİKTAŞ, İSTANBUL, TURKEY , Istanbul Istanbul 34345, Turkey
+90 212 349 8888