Macau
A busy traveller's guide to Macau
A popular side trip from neighbouring Hong Kong, Macau is easy to access for a whistle-stop stay thanks to the world's longest sea crossing, the 55-kilometre Hong Kong–Zhuhai–Macao Bridge. These experiences will enable you to make the most of limited time in Macau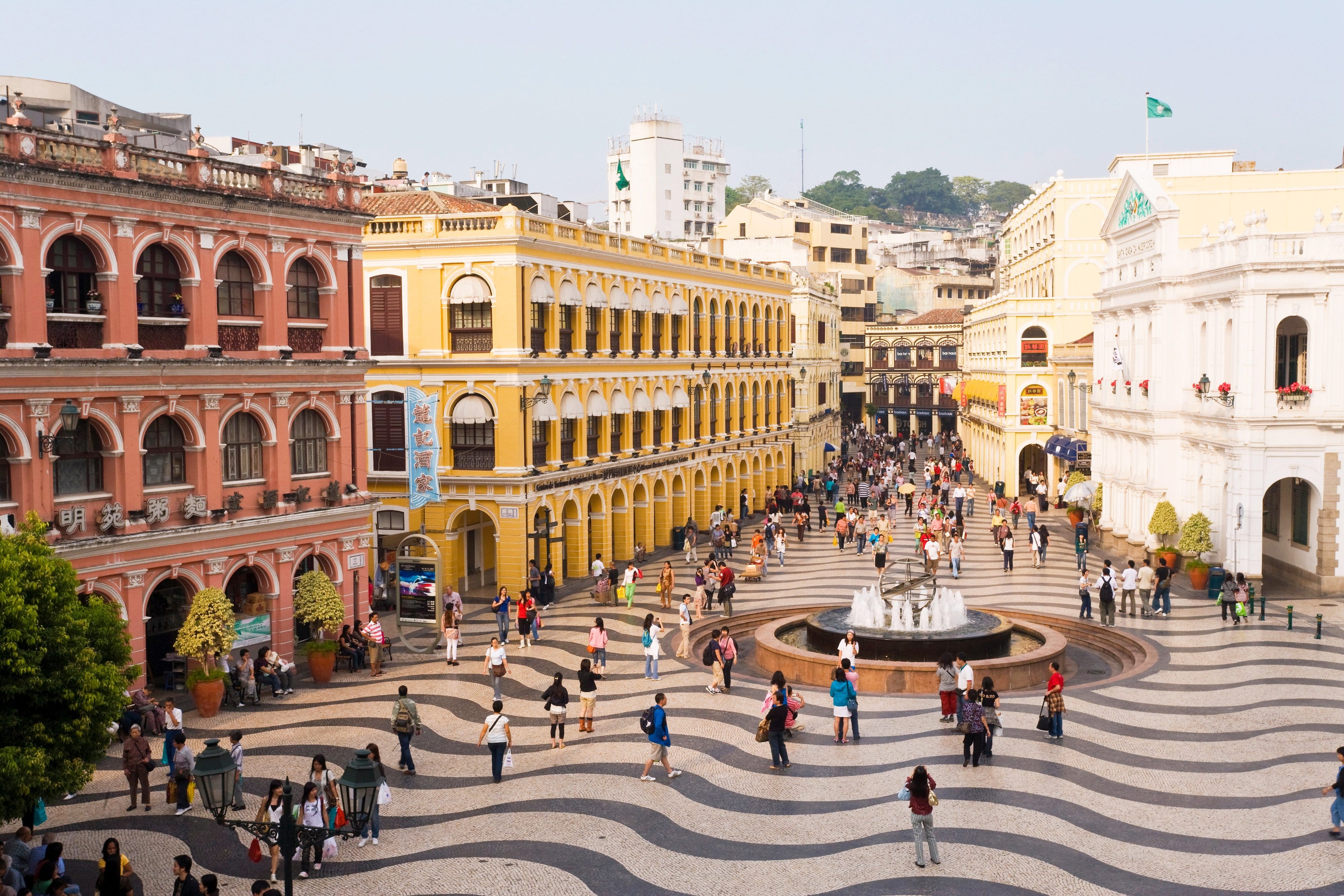 Colonial heritage
More than 400 years of Portuguese rule left a vivid mark on Macau in the form of pastel-hued churches, neoclassical buildings and patterned tilework. Soak it all in at Senado Square, an enchanting plaza with a wavy black-and-white pavement. Surrounding streets in the Unesco-listed Old Town reveal gems such as St Dominic's Church, worth a stop for its Treasure of Sacred Art Museum exhibiting artefacts, such as ceremonial silver and biblical doll-like figures. Walk a few more minutes, and you'll be confronted by Macau's most striking landmark, the Ruins of St Paul's, a 17th-century Jesuit church complex ravaged by fire. Take a breather at the top of the steps to admire the Instagram-worthy views.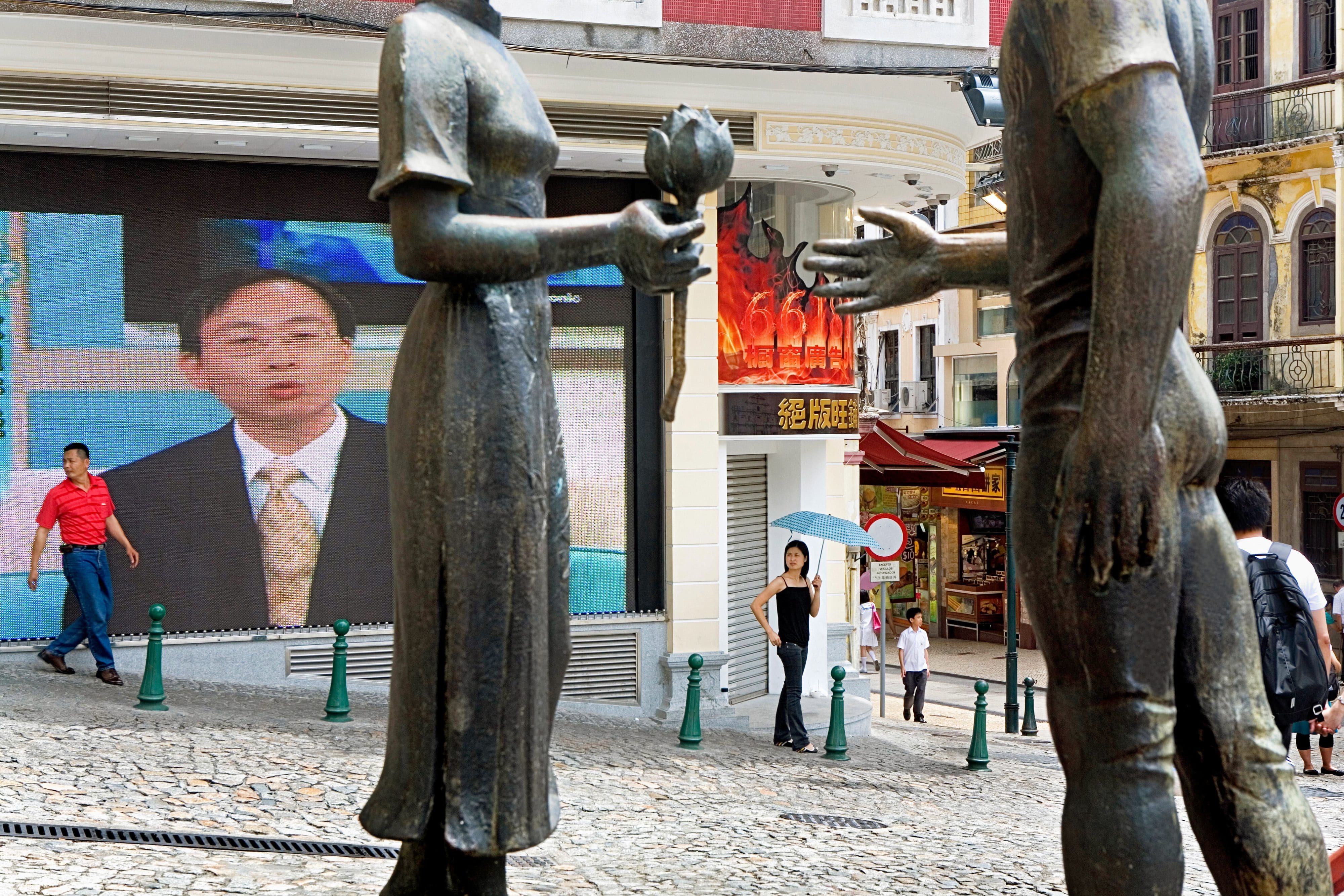 Contemporary arts
From the ruins, meander along Patio de Chon Sau, known for its street art, and head east to St Lazarus Arts District, a low-rise area where creative types have opened galleries and indie shops around the namesake church. Shop for made-in-Macau souvenirs at One Creative Arts Department Store and for vintage goods at Collectore. Riquexó is a long-time local favourite for home-style Macanese cooking and perfect for a casual lunch break. Neighbouring Guia Municipal Park, with its colonial lighthouse, is a worthy way to cap off your afternoon.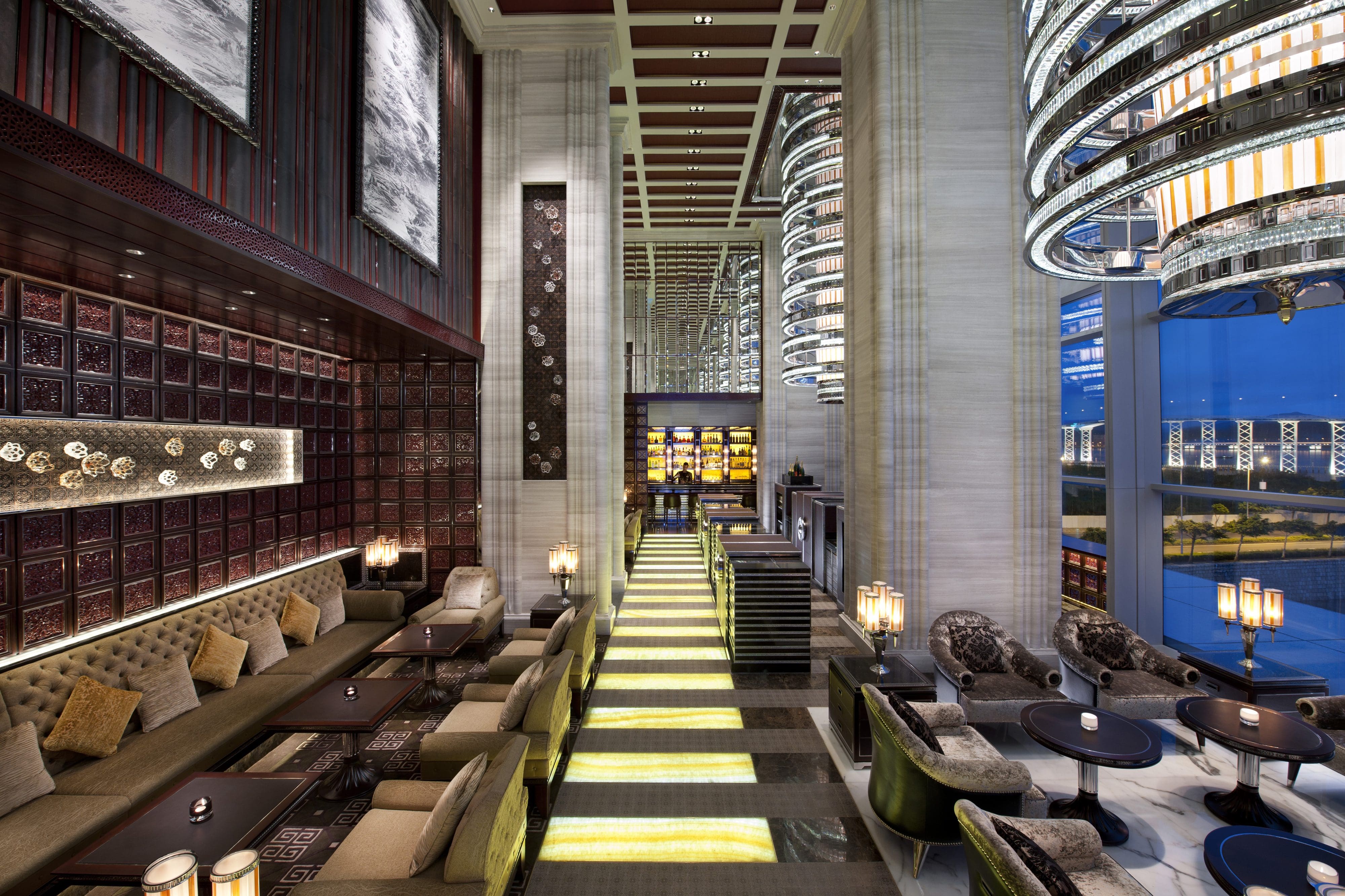 Sunset and a nightcap
Catch a taxi – perhaps using the Macau Taxi Fare app – to Our Lady of Penha Chapel, a working Trappist nunnery. It's lovely to stroll through the grounds, and a visit timed for sunset offers up a spectacular panorama from this southwestern hilltop setting. From here, it's a five-minute ride to Mandarin Oriental, Macau, where you can enjoy dinner, drinks and more inspiring views at Vida Rica, a refined space with double-height windows facing the South China Sea and Nam Van Lake.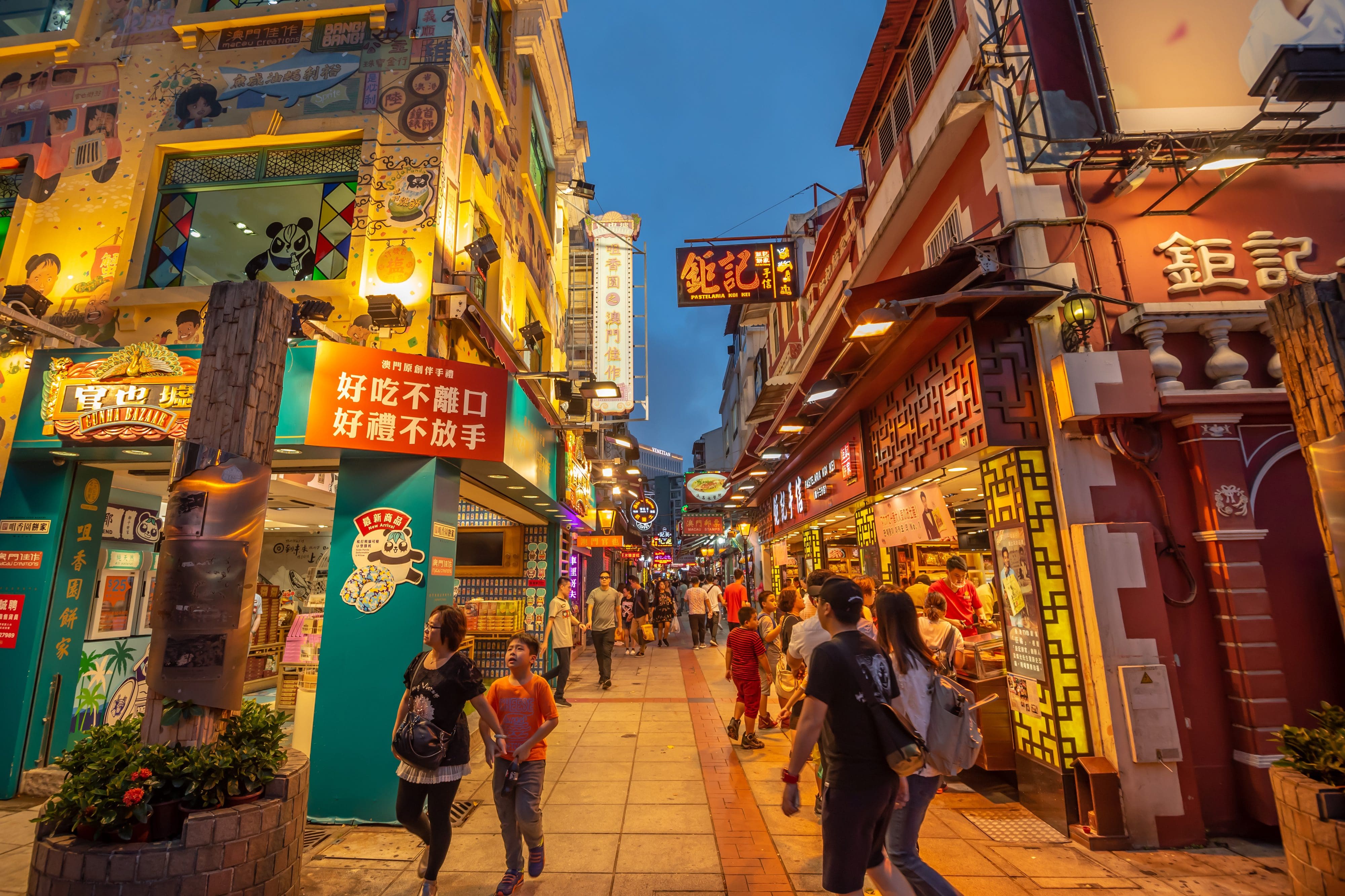 Cultural fusion
South of the Macau peninsula, Taipa Village may best exemplify Macau's cultural mash-up. The pedestrianised narrow lanes are a rainbow of Portuguese-style shop houses and a few Chinese temples, most notably Pak Tai, where locals leave offerings. Come early and hungry: the area is famous for street food, from the curry fish balls along Rua do Cunha to crispy pork chop buns at Tai Lei Loi Kei café, as well as lauded restaurants such as António (Portuguese with a twist). After lunch, pop into Taipa Village Art Space, opposite António, which exhibits emerging talents. Within a five-minute walk is Quarter Square, interior designer Alberto Chan's concept shop. Refuel at their espresso bar or, with a green juice at The Blissful Carrot. Around a further five-minute walk away brings you to the Taipa Houses-Museum, five mint-green buildings once used by Portuguese officials. They stand in quaint contrast to the Cotai Strip's glitzy resorts visible across the wetlands.
The sleepy south
You've efficiently explored much of Macau; so slow down the pace in Coloane, a seemingly frozen-in-time island now connected to Taipa by the Cotai Strip. It's a pleasure to explore Coloane Village, less crowded than its Taipa counterpart – apart from the queues at the first Lord Stowe's Bakery, established in 1989 and now an egg-tart empire. If you've had your fill of baroque architecture, opt for one of the scenic nature trails within the nearly 50-acre Seac Pai Van Park, which includes an aviary and panda pavilion. From the park, it's about a five-minute taxi ride to Cheoc Van Beach, a crescent-shaped stretch of sand that inspires contemplation – more beautiful and less visited than Coloane's Hac Sa Beach.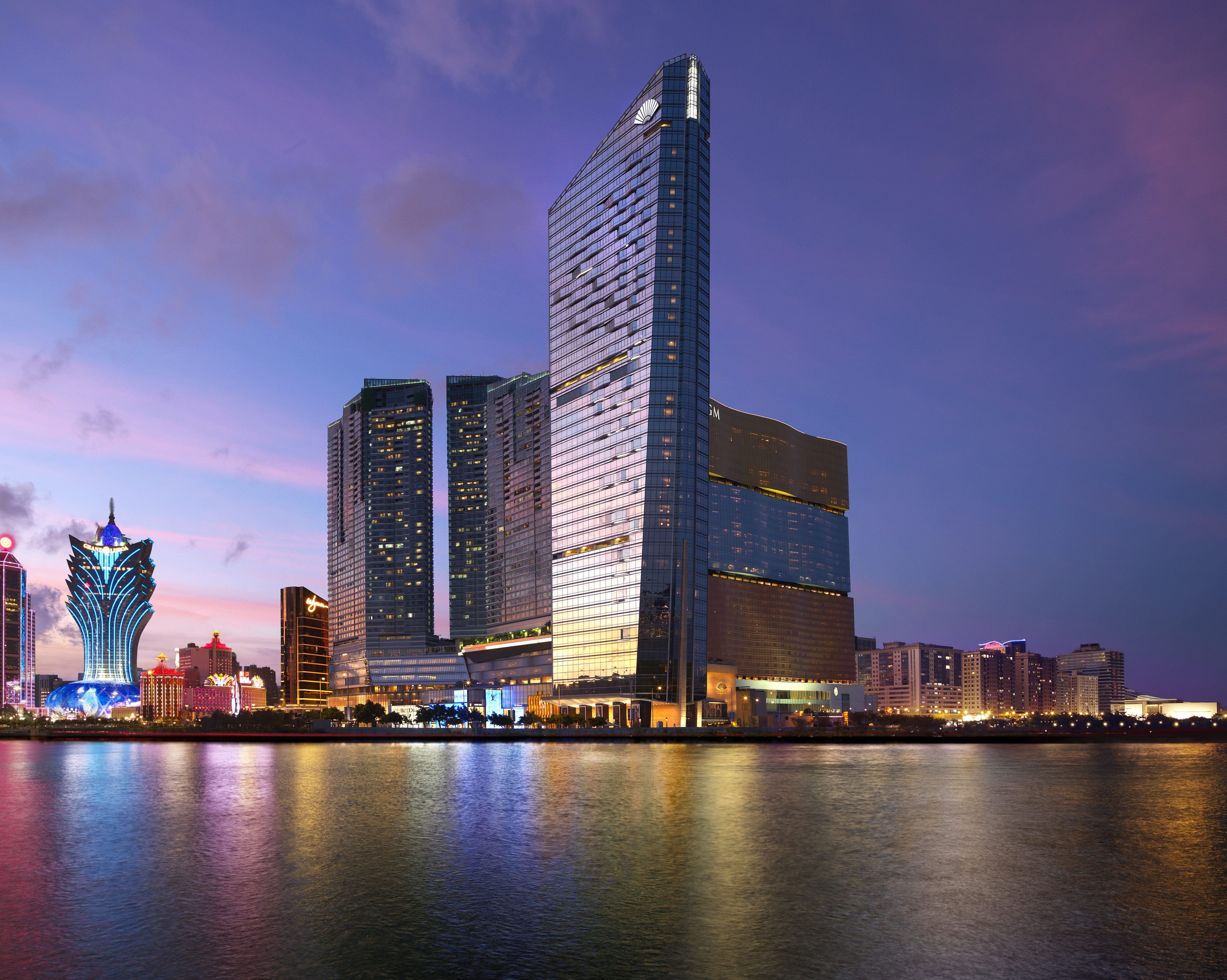 Come Stay with Us
Mandarin Oriental Macau
n.945, Avenida Dr. Sun Yat Sen , Macau , China
+853 8805 8888