Marrakech
A guide to Marrakech for families
A cacophony of aromas, noise, culture and the odd whirling dervish, Marrakech is just about as stimulating as it gets for a family city break. While parents are catered for with museums, spas, and dining, there's an exotic wonder-world out there for children, guaranteed to broaden their minds and spark their imaginations. Base yourselves at serene Mandarin Oriental, Marrakech, which welcomes families with accommodating family suites and villas, children's menus, babysitting and its kids' club built as a Moroccan Kasbah (castle), which offers a range of activities, workshops, from playtime with animals on the private farm, to cooking classes with the chef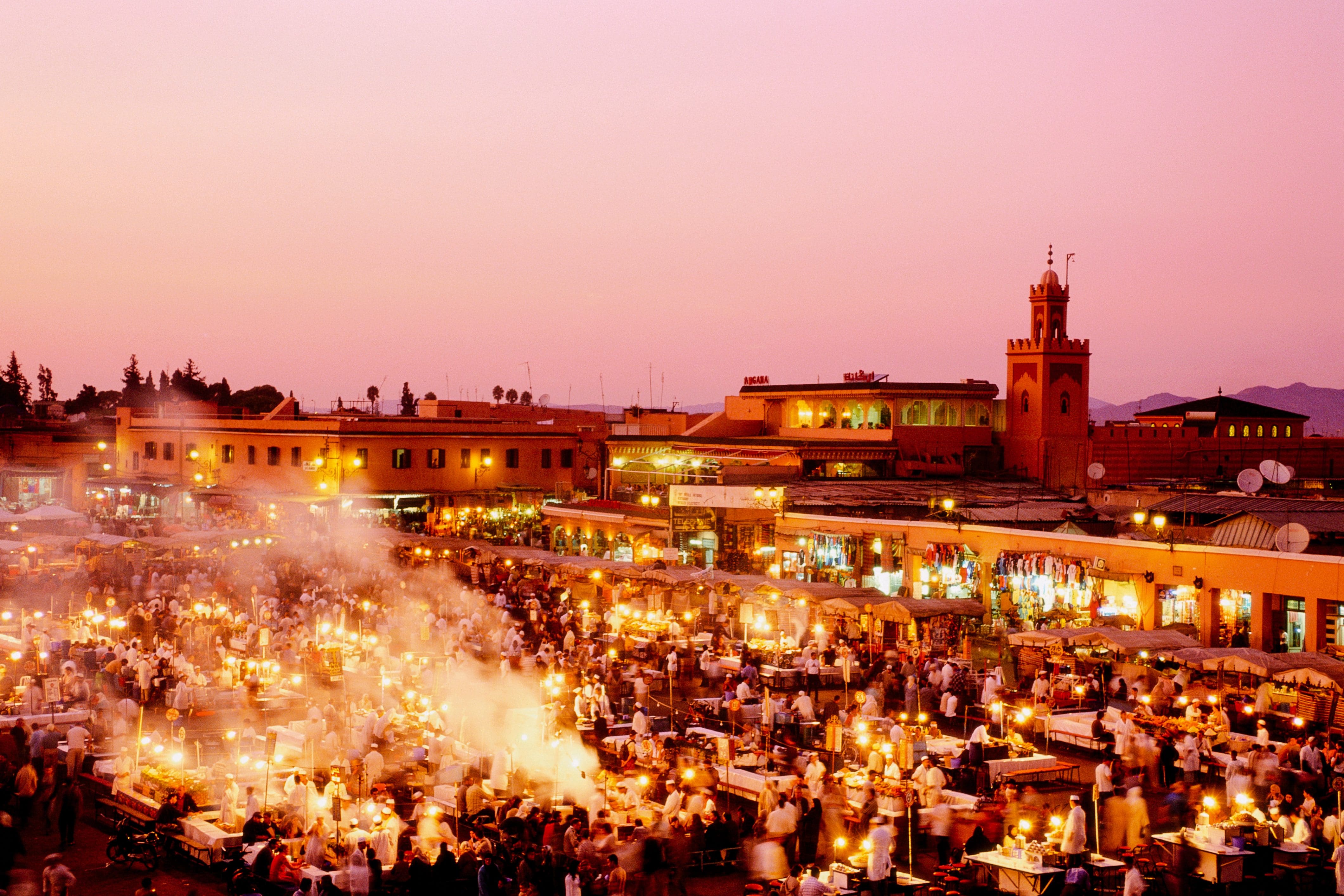 Funky medina
Simply setting foot inside the pink Medina walls is a jolt to young senses. Visit the Jemaa el-Fnaa, Marrakech's vast main square (pictured above), buzzing with life just before sunset. Kids' eyes will be wide as saucers at the spectacle of men in djellabas, snake charmers and horse drawn carriages. Give kids a budget of dirhams (and a little lesson in exchange rates) and accompany them into the labyrinthine souk (or take a guide if you're feeling less confident), to see what takes their fancy. Pointy babouche slippers come in all sizes and they're sure to be entranced by the elaborate filigree lanterns, and mountains of tasty dates and nuts. Pay a visit to Herboriste Avicenne, an ancient herbalist where they can touch and smell all manner of spices, herbs, and oils.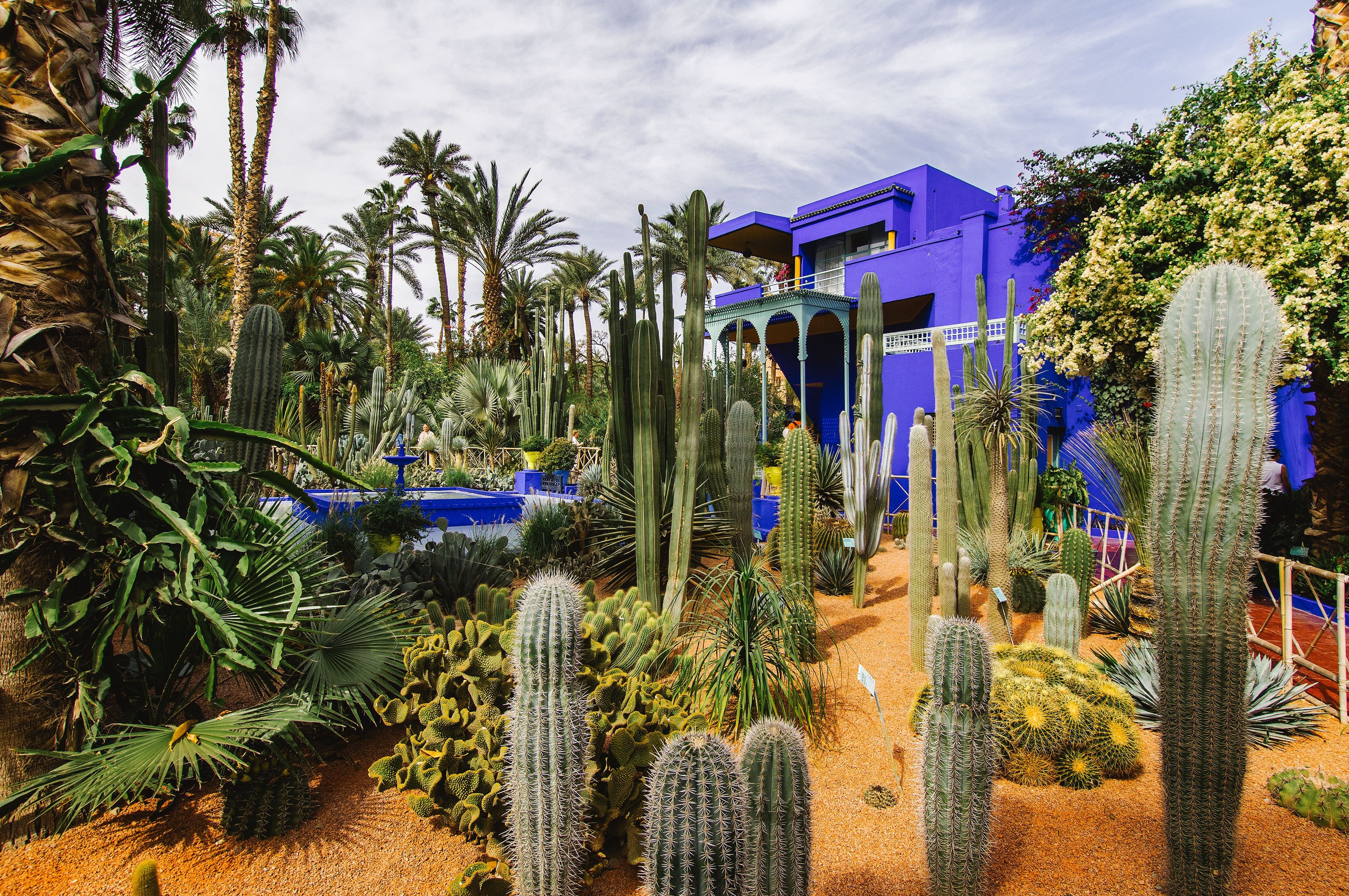 On the trail of YSL
Younger kids will adore Jardin Majorelle. This beautiful garden just outside the Medina walls (pictured above), was once owned by fashion designer Yves Saint Laurent. Little ones can let off steam running between the towering cacti and bamboo, gazing at the giant water lilies and lotus flowers on the pond and marvelling at the cobalt blue pots. Pop into on-site Café Bousafsaf for some refreshing mint tea and juice.
Older kids can't fail to be impressed by the new Musée Yves Saint Laurent Marrakech, just down the road from the gardens. With more than 5,000 haute couture garments, including iconic safari jackets and jumpsuits, it's an inspirational lesson in high fashion, and one that adults will enjoy, too, not least for the museum architecture by Studio KO.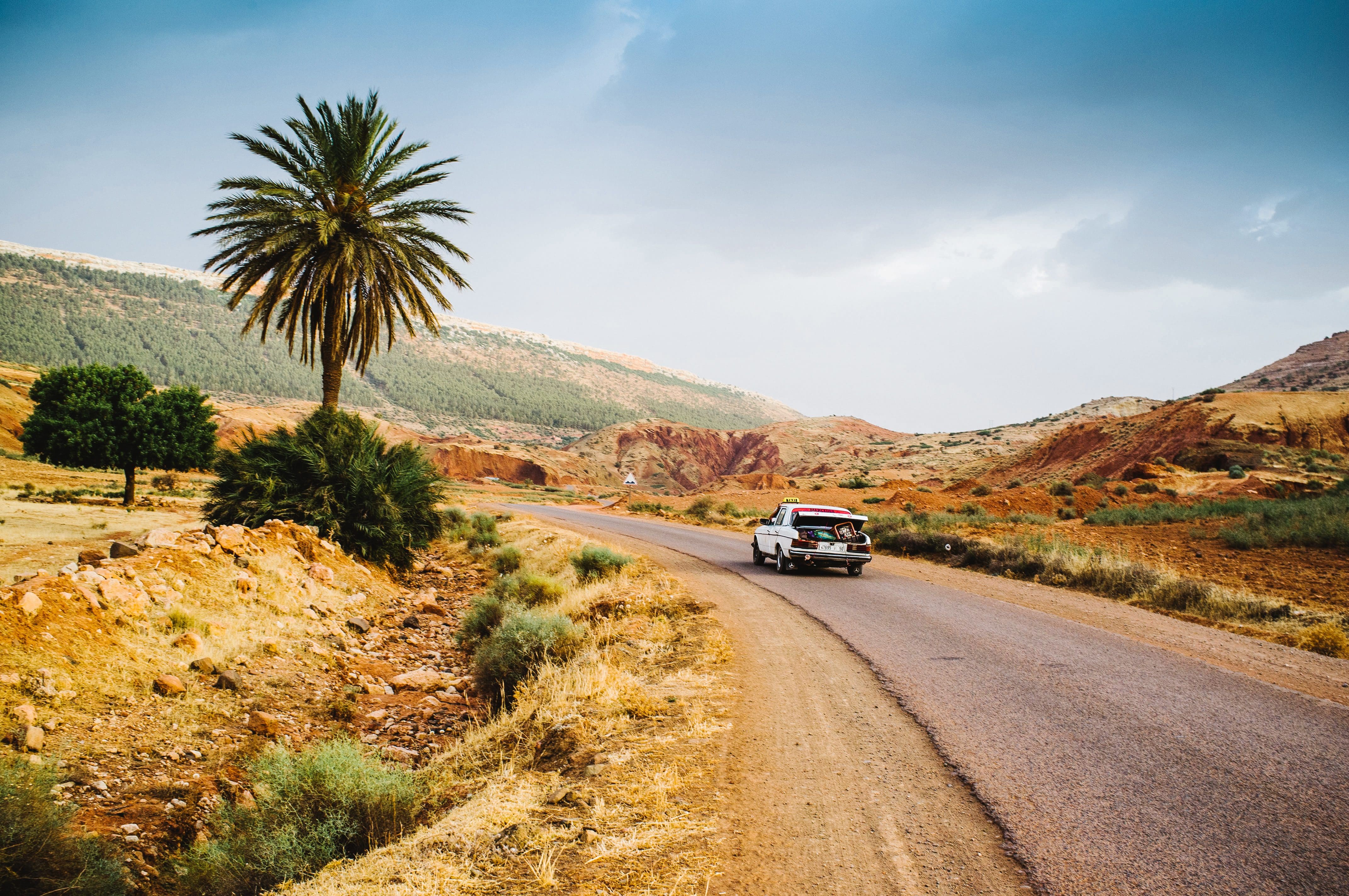 An eco adventure
For an adrenaline-filled day out, head to Terres D'Amanar, in Toubkal National Park in the foothills of the Atlas Mountains (pictured above), an hour's drive from Marrakech. Kids can get creative in craft workshops, run free in the Accro Park Junior – which has trampolines, swings and slides – pet a donkey and splash in the swimming pool. Older kids can go zip-lining, climbing, horse-riding, trekking, BMXing and also try their hand at archery.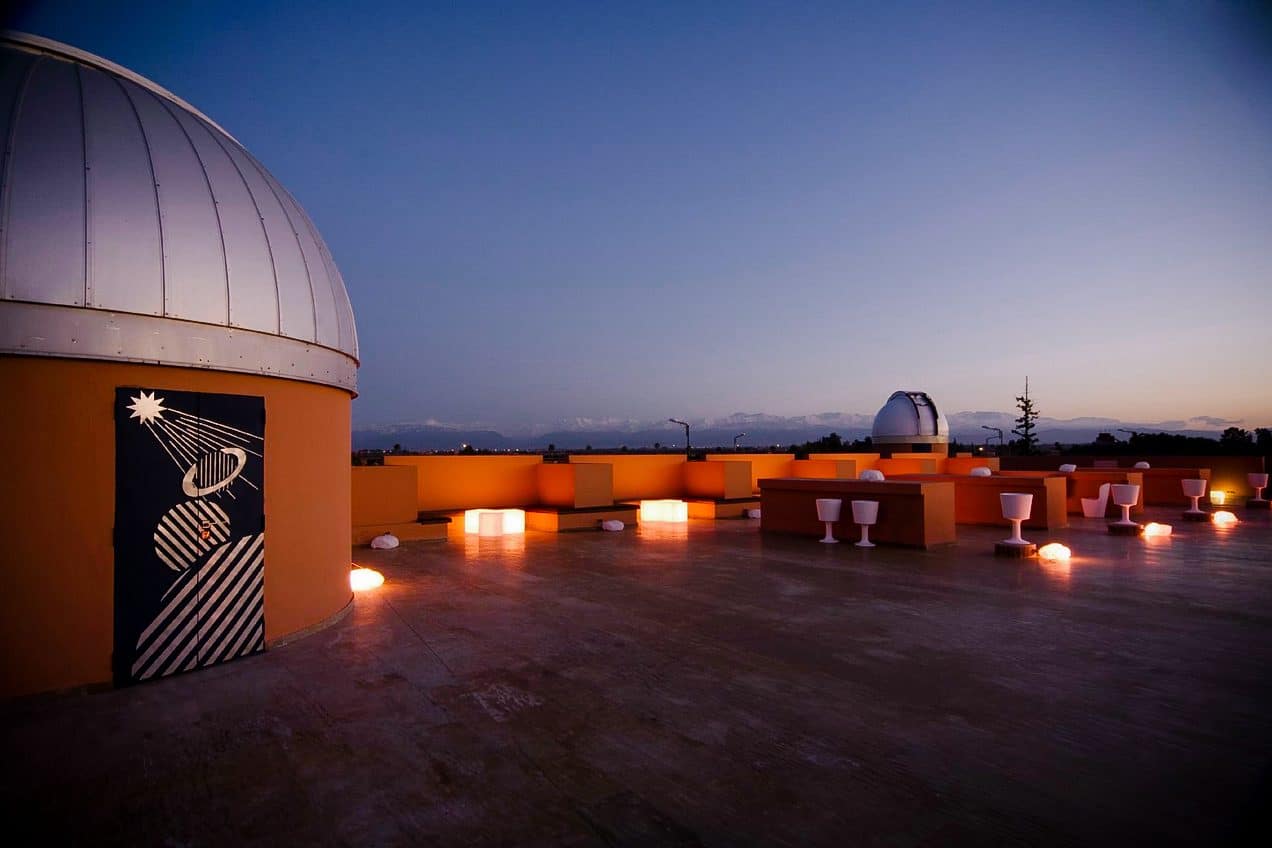 Head in the stars
Children are always fascinated by the planets and the stars, so take them to the Marrakech observatory (pictured above: 1, route d'Amizmiz) one evening, where the largest telescope in Morocco is housed. Here, they can learn about the stars and constellations, as well as discover a museum of fossils and minerals.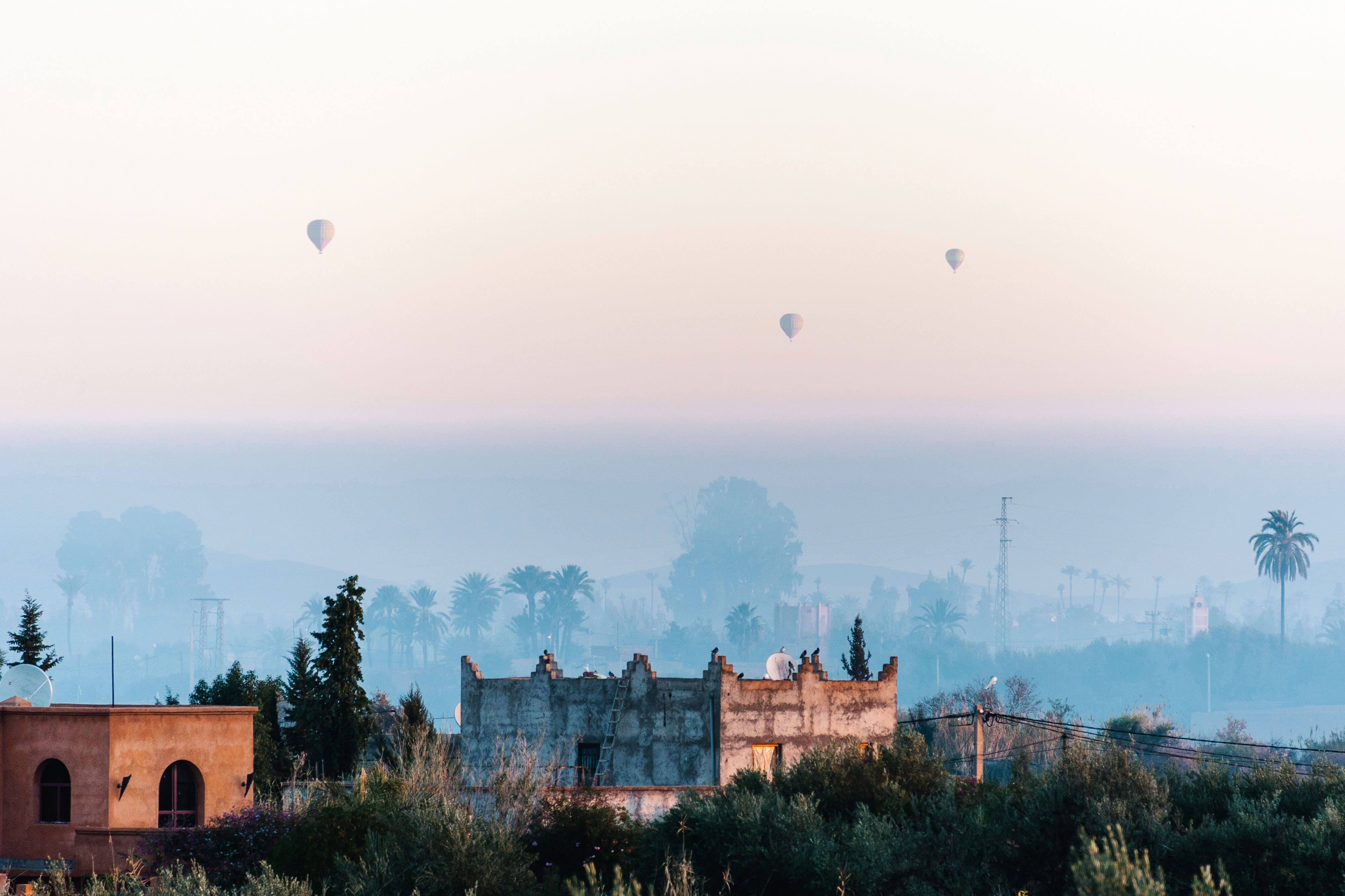 Up, up and away
Take kids (aged four and over) on an early morning hot air balloon ride over Marrakech (pictured above). You'll be collected from Mandarin Oriental, Marrakech at 06.30 and driven by four-wheel drive to the launch site outside the city. You'll float above earthy villages and the colourful rooftops and minarets of Marrakech with local children excitedly waving up at you. A light breakfast with local villagers is served on landing, before heading back.
When to go
Marrakech is a destination you can visit with children at any time, but be mindful that during summer (June to August), the heat can be overwhelming. Check ahead if visiting during the holy month of Ramadan as practically everything operates on a different schedule.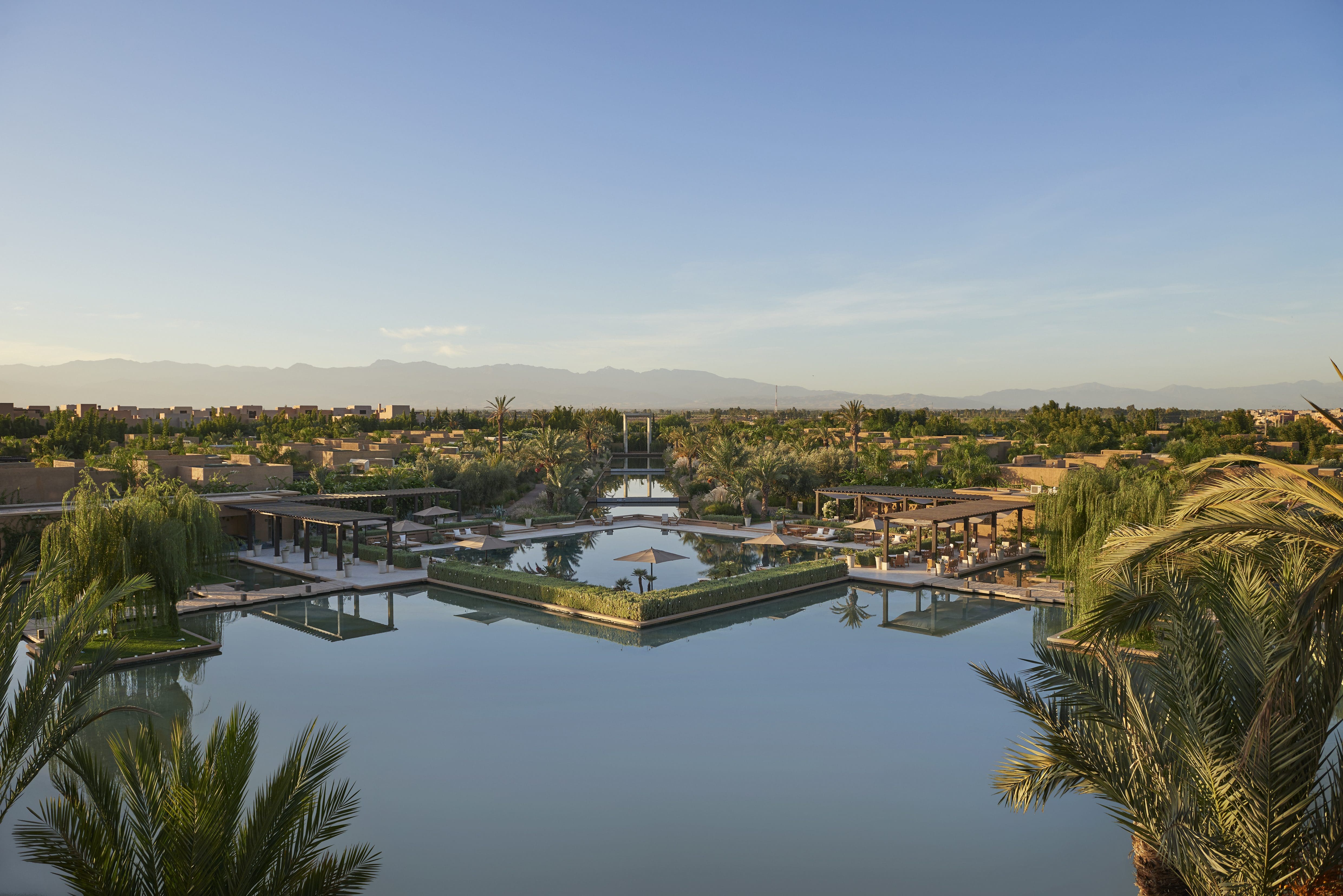 Come Stay with Us
Mandarin Oriental Marrakech
Route du Golf Royal, , Marrakech 40 000 , Morocco
+212 5 24 29 88 88