Shanghai
How to explore old and new Shanghai
Shanghai is a city of superlatives: the world's second most populous, with the longest metro, and second-tallest building. China's capital of cool is at once classic and contemporary: you'll find art ancient and modern; every conceivable architectural style; traditional haute Chinese food and up-to-the-minute fusion fare. Here's how to explore the old-world charm of Shanghai, and rub shoulders with its cutting-edge modernity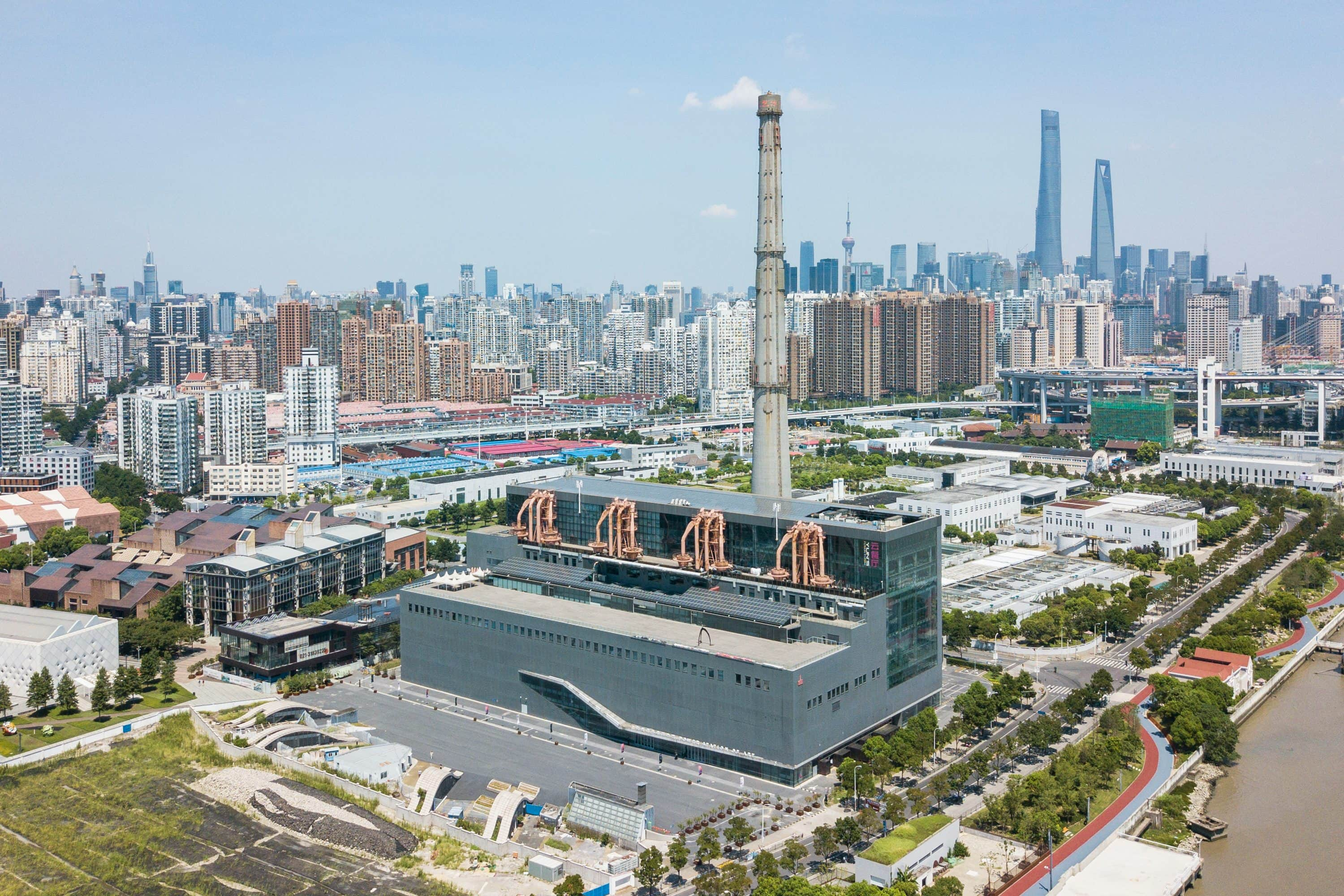 Art and culture
Classic
History buffs needn't look far for a piece of Shanghai Heritage. Within Shanghai Museum's collection of more than 120,000 antiquities, you'll find rare jades, bronzes, and ceramics, coins from across centuries, imperial seals, landscape paintings, and carved wooden furniture.
Contemporary
The Power Station of Art, housed in – you've guessed it –  a former power station, was one of Asia's most hotly anticipated contemporary art museums when it opened in 2012 (with debut exhibition Electric Fields: Surrealism and Beyond, from Paris's Centre Pompidou). It has delighted art aficionados ever since and is also home to the prestigious Shanghai Biennale. The event encompasses dozens of innovative exhibitions, and showcases artists both rising and established, such as British visual artist David Shrigley, the annual emerging curators show, and a retrospective of French-American and Chinese-French artists Niki de Saint Phalle and Shen Yuan.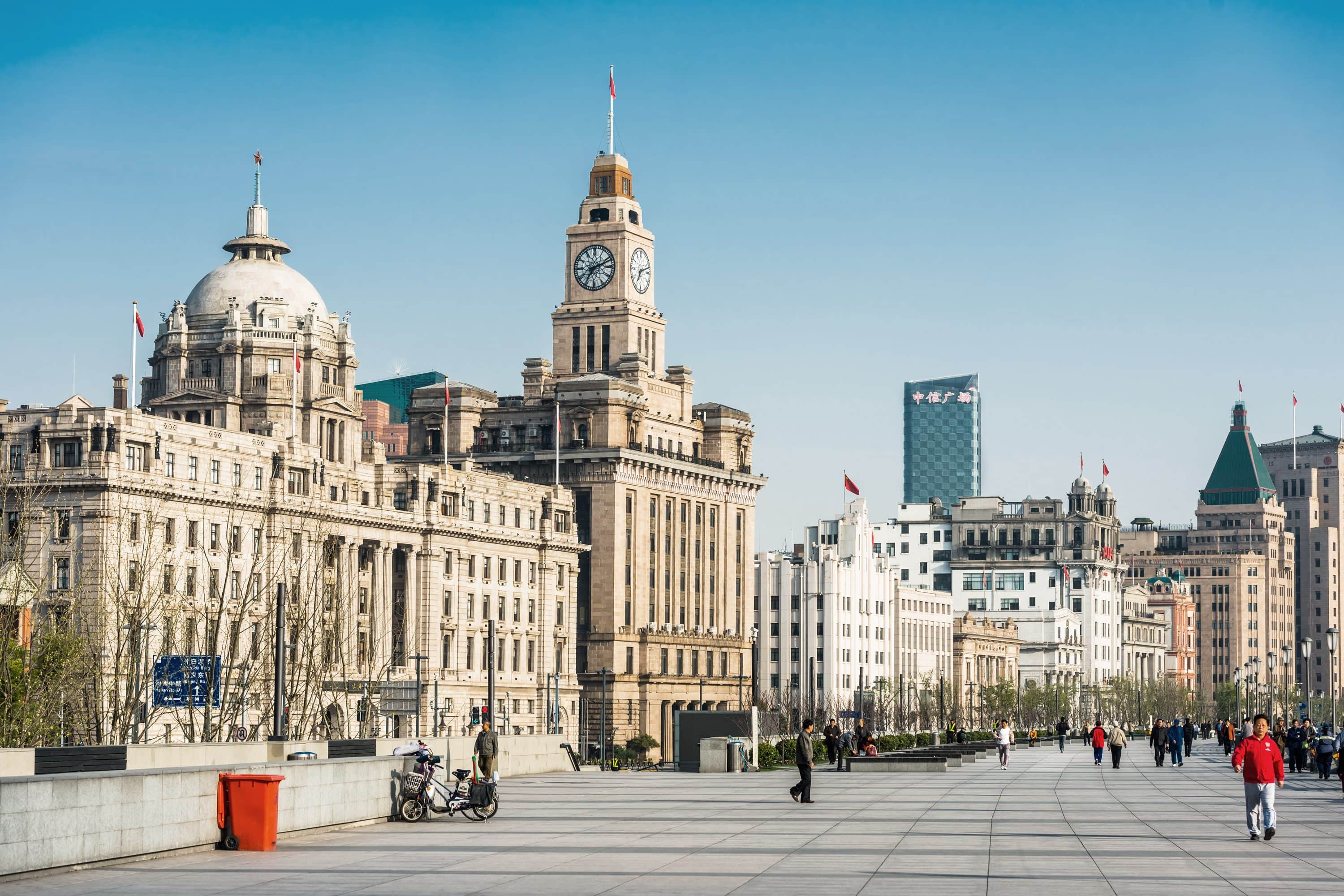 Architecture
Classic
On the western side of the Huangpu River is The Bund, a 1.6km stretch of 52 buildings in architecture styles ranging from Beaux-Arts, Neoclassical, Romanesque, Gothic, Renaissance Revival, Eclecticist, and most notably, Art Deco. Swing through the heavy revolving doors of Number 12, the six-floor Neoclassical HSBC Building (1923), and step back in time. In the marble-columned foyer take time to study the eight mosaic panels trimmed in gold depicting the world's then-financial capitals: Bangkok, Tokyo, New York, London, Paris, Calcutta, Hong Kong, and Shanghai. Let your gaze wander skyward to the vaulted dome and its impressive frescoes depicting the 12 signs of the zodiac and the sun and moon.
Contemporary
The Jin Mao Tower – one of a trio of supertall skyscrapers across the river from the Bund is a postmodern Chinese pagoda, with 16 tiered segments totalling 88 floors (eight being an auspicious number in Chinese culture). When it was completed in 1998, this was China's tallest building  at almost 421 metres, until Shanghai World Financial Center (at 492 metres) opened in 2007, colloquially known to resemble an enormous bottle opener. Its top observation deck sits at 474m, which seemed dizzyingly high until the building was usurped by the mega-tall Shanghai Tower, spiralling to a heady 632m. On its 552m-high observation deck you can enjoy a spectacular (if somewhat vertiginous) view of the cityscape.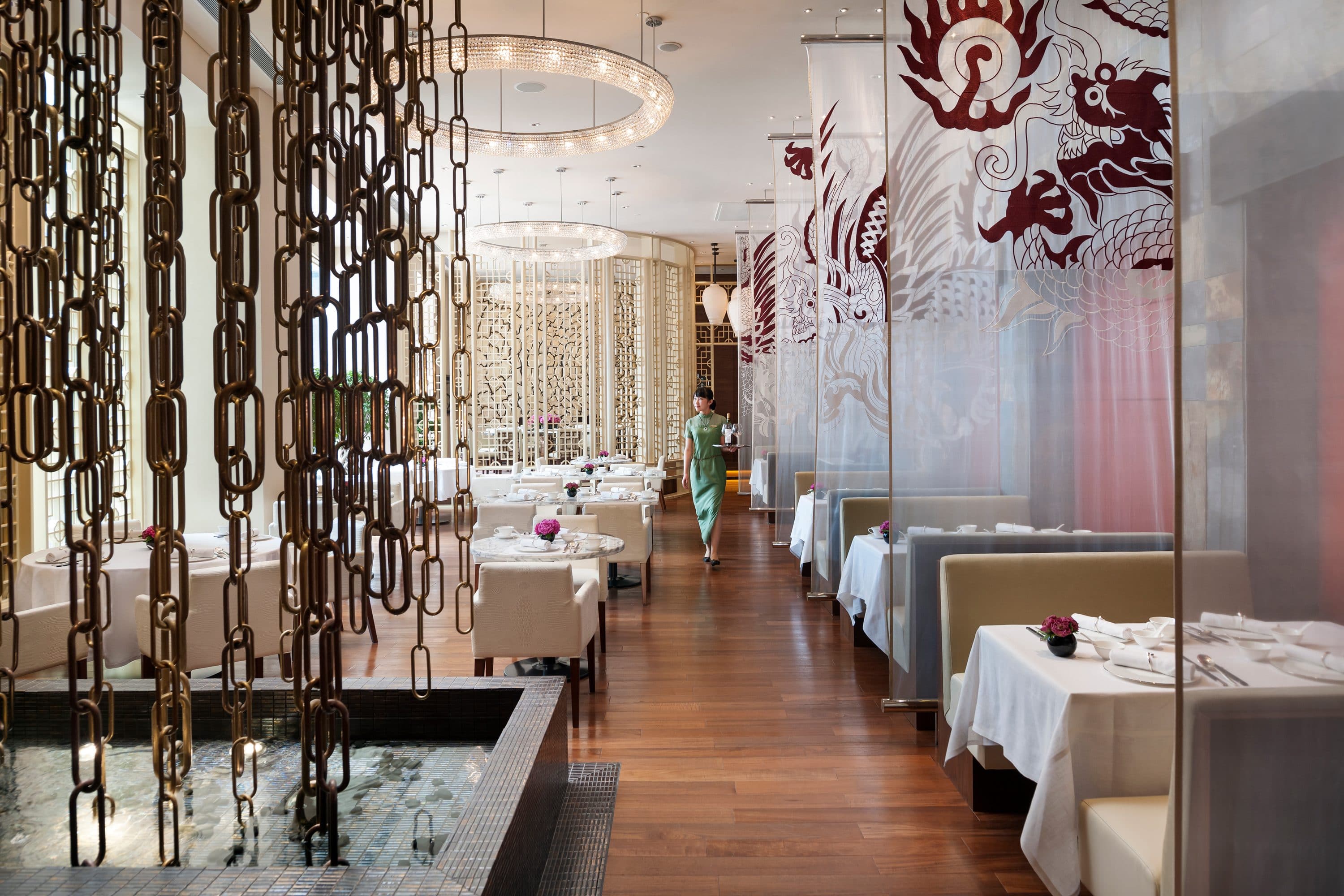 Food and drink
Classic
On a leafy street in the French Concession is homey Shanghainese eatery Jianguo 328 where, night after night, tables are filled with locals and visitors eagerly feasting on classic Shanghainese fare: cong you ban mian (noodles, topped with delightfully crunchy fried scallions), fried yellow croaker under a sheet of those moreish crispy scallions, and Shanghainese home-cooking staple hongshao rou ('red braised' pork belly cooked with rice wine, light and dark soy sauce, and sugar), served with tiny quail eggs.
Contemporary
The sun-drenched dining room of Yong Yi Ting at Mandarin Oriental Pudong, Shanghai is the prettiest of places to sup on Jiang Nan cuisine, the dishes of Shanghai and its neighbouring provinces, Zhejiang and Jiangsu. The restaurant received a Michelin star for its modern takes on Jiang Nan fare, a cooking style that favours light, delicate flavours, seafood, and seasonal ingredients. Here, the kitchen plates up tender red-spotted grouper steamed with chilli and black beans, crispy five-spice duck, and steamed dumplings filled with pork or vegetables and black truffles.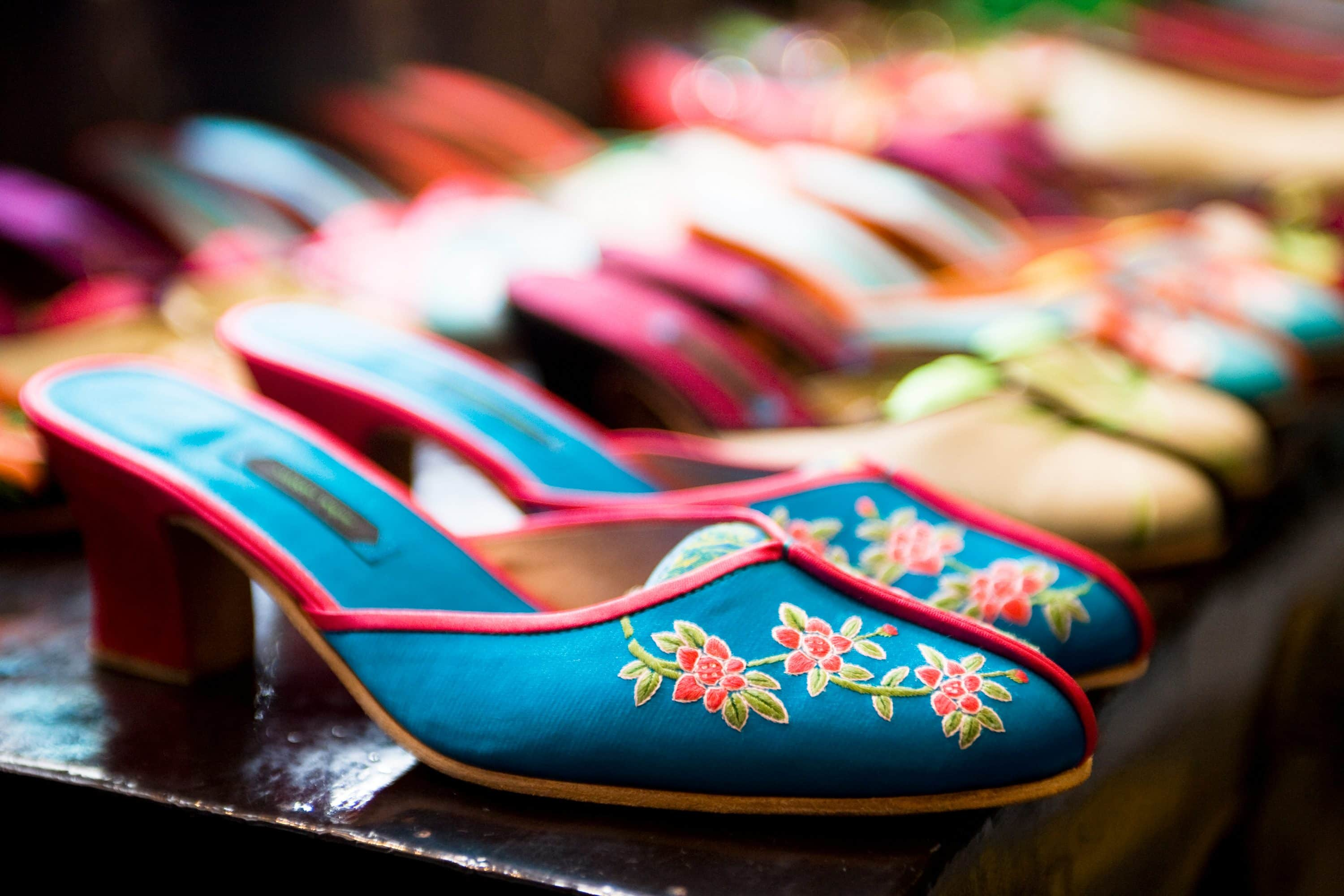 Shopping and souvenirs
Classic
This city has always been a centre of trade, with merchants from across the globe exchanging goods here for centuries. You can find antiquities all around you. Purchase 1930s-style hand-embroidered silk slippers at mainstay Suzhou Cobblers, right off the Bund. Nankeen Exhibition Hall, hidden down a residential laneway in the French Concession, sells beautiful indigo-dyed and printed textiles, clothing such as mandarin-collar shirts and dresses, and accessories. For paper fans, chopsticks, and other curios wander the stores along pedestrianised Duolon Road.
Contemporary
For a modern take on traditional Chinese ceramics there's Spin in Jing'an District, whose sleek porcelain vases, plates, bowls, and teacups are almost exclusively white, with the occasional brushstroke of blue or red. For those who crave colour there's Piling Palang with its trays, cups, and cloisonné tea caddies and bowls in vibrant shades of cerulean blue, magenta, and chartreuse. Of course, Shanghai is also a centre for electronics and technology, and all manner of gadgets and digital devices can be acquired at any of the electronic markets or the fashionable Huaihai Road.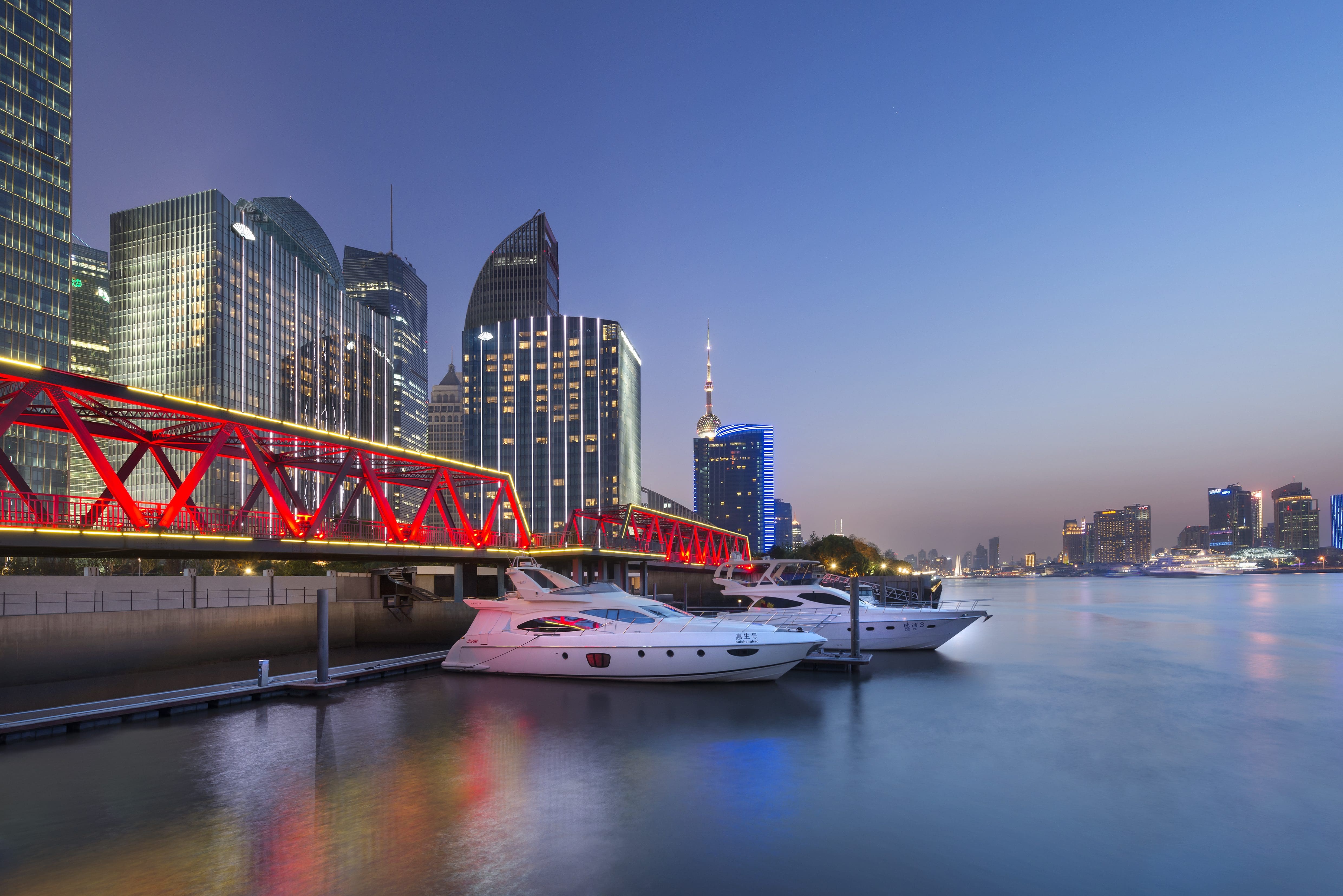 Come Stay with Us
Mandarin Oriental Shanghai
111 Pudong Road (S) , Pudong Shanghai 200120, China
+86 (21) 2082 9888