Worldwide
Five alternative travel workouts
Rather than sticking to your regular gym regime, there are plenty of quirky and creative ways to work out during a stay at Mandarin Oriental. From running routes showcasing the local area in Boston, to adrenaline-filled Muay Thai boxing workouts in Bangkok and hiking rugged trails on Canouan, here are five of the best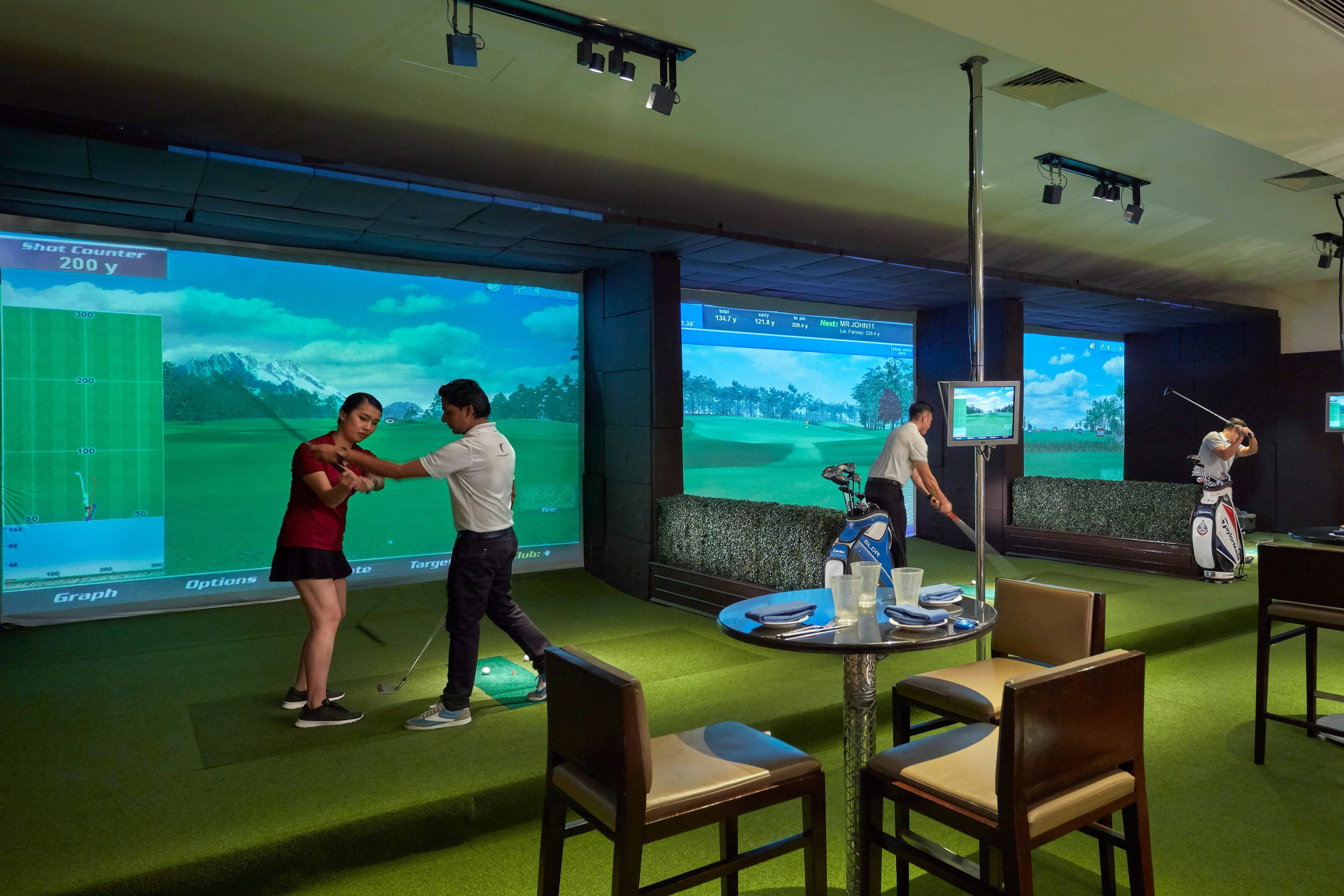 Finesse fairway techniques
No matter the weather, you can hone your golf techniques at Mandarin Oriental, Kuala Lumpur's indoor golf academy and simulator (pictured above). The high-tech Full Swing Golf Simulator (legends Jordan Spieth and Tiger Woods have both endorsed it) has 3D-rendered visuals of 48 world-renowned courses to choose from, and uses advanced video analysis to help you to really understand your swing. And, while the game might not make you work up too much of a sweat, the mental, physical and social benefits of playing a round are numerous. "Golf is excellent for improving balance, flexibility and strength in the upper body muscles, and is said to improve mental alertness and reduce stress," says Thomas Low, Mandarin Oriental, Kuala Lumpur's PGTAA Golf Coach, who heads up a team of professional coaches, on-hand if one-on-one lessons are your preference.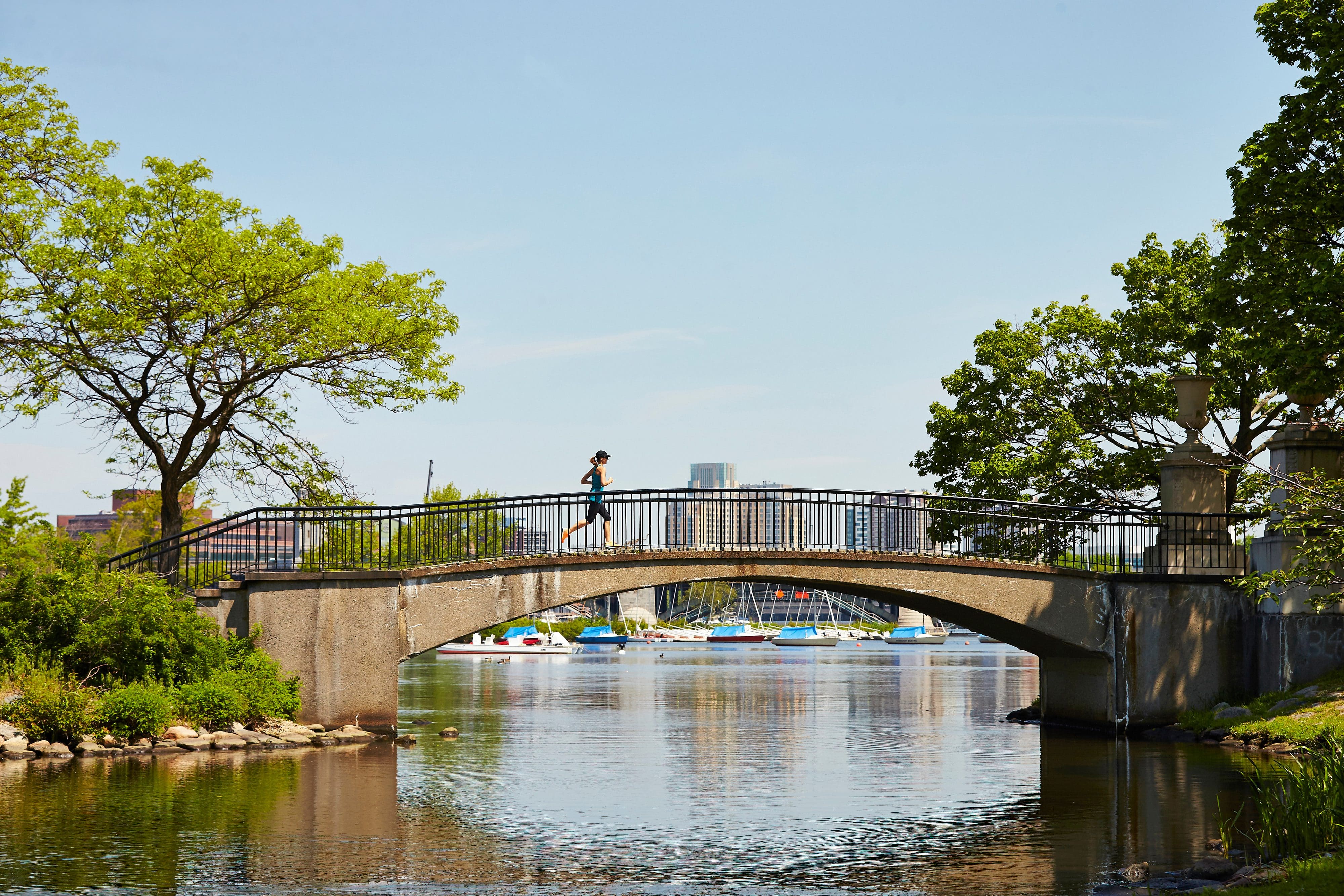 Run along Boston's Charles River
Taking a jog through the local area, not only gives a great cardio workout, but there's also no better way to get your bearings in a city. At Mandarin Oriental, Boston, General Manager Philipp Knuepfer is a running enthusiast, and guests can join him on a scenic 3.5 mile riverside run (suitable for all abilities, on Wednesdays at 6.45am) along the Charles River Esplanade (pictured above). En route are picturesque views of the Museum of Science and Boston University, and locals taking to the water on kayaks and sailboats. "In summer there are flowers, and in the Fall, amazing foliage, but year-round the Boston skyline views from the Cambridge side of the river are stunning," says Knuepfer.
Go mad for Muay Thai
While Muay Thai boxing has been practised for thousands of years, it's hit the big time recently, with Hollywood stars – such as Ryan Gosling and Millie Bobby Brown – declaring themselves fans. The martial art is a traditional form of boxing, known as the 'art of eight limbs' (as fighters can use hands, elbows, knees and legs to strike their opponent) and the thrilling fast-paced sport has numerous health benefits; a great cardio workout, improved core strength, flexibility and balance. Mandarin Oriental, Bangkok offers training sessions (pictured above) in partnership with the city's renowned Attachai Muay Thai Gym – suitable for all abilities. For something extra special, private classes with Attachai himself (a three-time world champion) can be arranged, as well as specialised Muay Thai massages in the Spa, and VIP tickets to watch a match at Rajadamnern Boxing Stadium.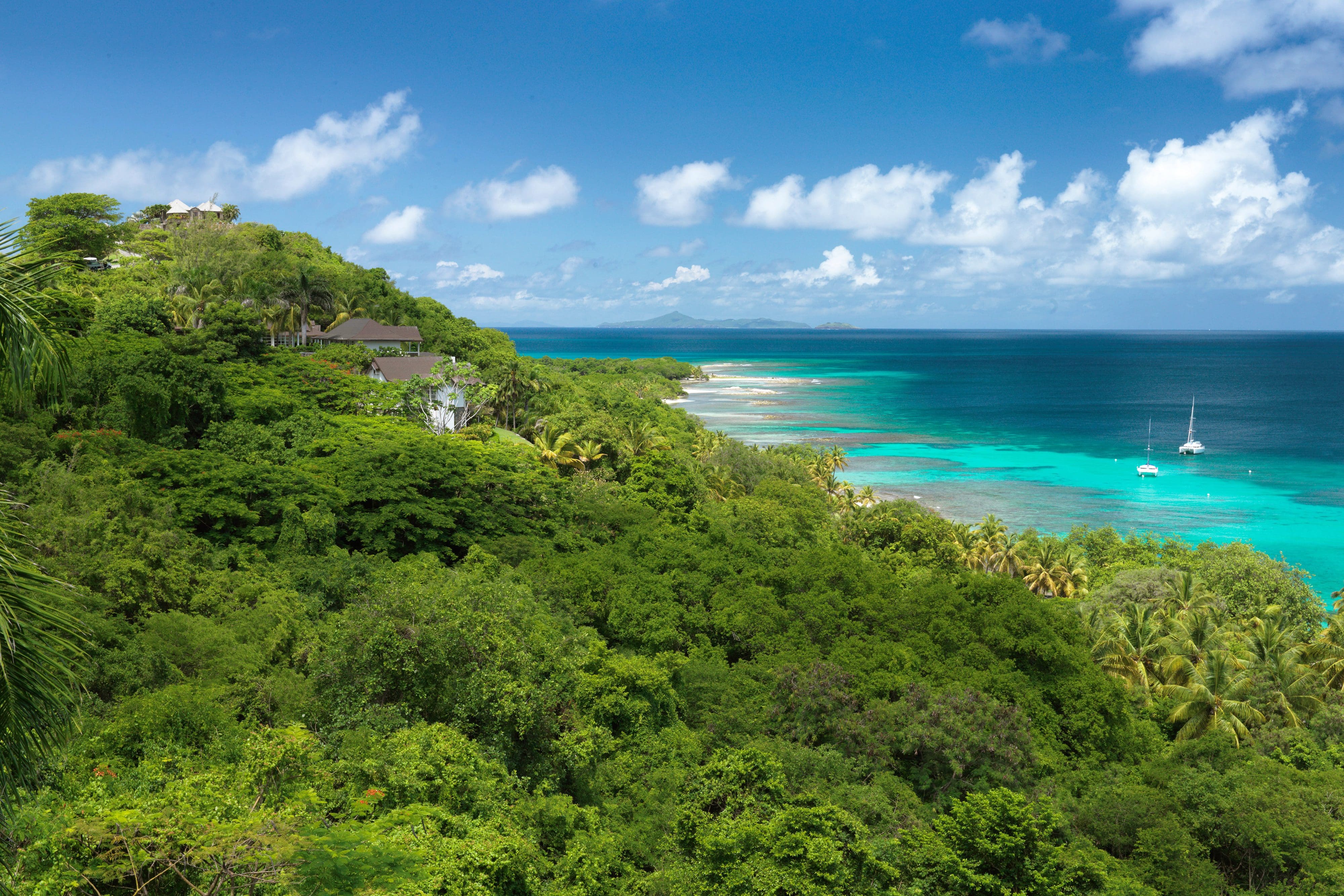 Take a wild hike
A brisk walk is a great way to get your heart pumping, burn calories and build up stamina, and, if it takes place in beautiful surroundings – so much the better. With fringed sandy beaches, swaying palms and turquoise rolling ocean, Canouan looks pretty good from all angles, but the best view is from the peak of Mount Royal (877 foot above sea level, the highest point on the island). The team at Mandarin Oriental, Canouan can arrange guided scrambles up through the woodland that carpets the mountain slopes (pictured above). It only takes about half an hour to reach the top but it's steep going, with uneven ground, tree branches to duck under and stumps to clamber over to ramp up the exertion factor. On the way, keep your eye peeled for tortoises, hummingbirds and sneaky hermit crabs who (unlike you) get to cheat on their descent by curling into their shells and rolling all the way downhill.
Take a scientific approach
Whether it's an elegant made-to-measure suit or a custom-made travel itinerary, bespoke is always better. When it comes to fitness, the trend for ultra-personalisation has gone one further than having your own personal trainer; enter DNAFit, where your genetic makeup is assessed to create a unique diet and exercise plan. Take advantage of the science-led approach at the Spa at Mandarin Oriental, Hong Kong, where, after taking a saliva swab and conducting a detailed interview, there is a face-to-face visit or phone consultation, which takes place three weeks later. Once the results are through, experts reveal an eating plan and 12-week training curriculum to help target fat loss, muscle gain and cardiovascular improvements, based on your body, individual genes and lifestyle.