Bangkok
Where to escape the crowds in Bangkok
As a city, Bangkok is hypnotically chaotic, but there are plenty of ways to escape the buzz of the Thai capital, from tranquil temples to blissful spa experiences. Kay Plunkett-Hogge explores five ways to take a step back from the bustle for some all-important 'me' time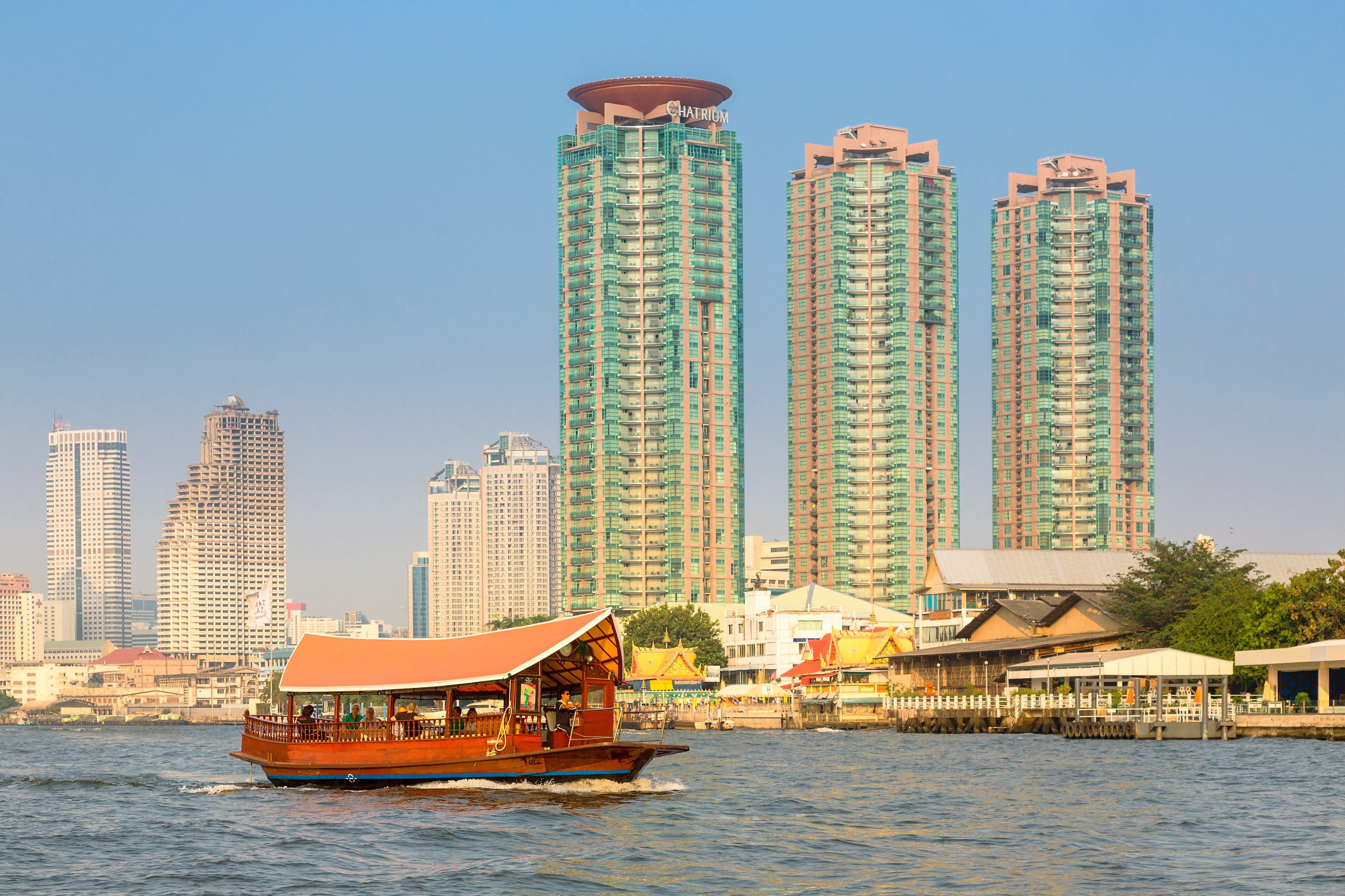 Baan Kudichin Museum And The Old Portuguese Quarter
Take a boat from Mandarin Oriental, Bangkok across the Chao Praya to explore the quiet back streets of the old Portuguese quarter. Stroll around winding sois, seek out the cool interior of Santa Cruz Church, and discover an older Bangkok at the Baan Kudichin Museum, which celebrates Thai-Portuguese culture unique to this historic part of the city. Also of interest, the early 19th-century Wat Prayoon and the famous Wat Arun, or of Dawn, founded in the reign of King Narai and rebuilt to its current glories under Kings Rama II and Rama III. The shards of pottery decorating the temple came from Chinese ships offloading ballast.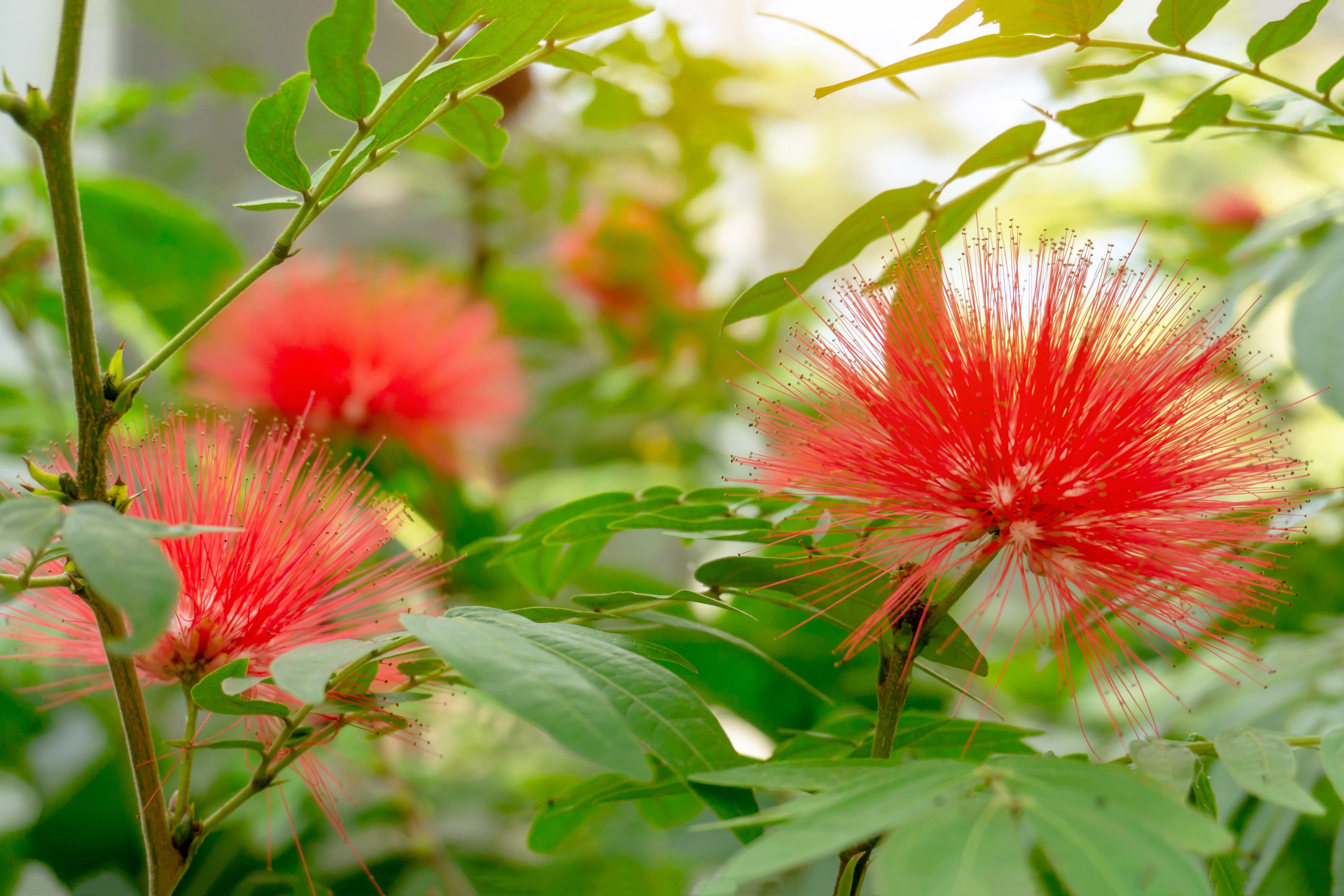 The Princess Mother Memorial Park
Dedicated to the memory of the late Princess Srinagarindra, grandmother of Thailand's King Vajiralongkorn Rama X, the Princess Mother Memorial Park is one of the most secluded and peaceful spots in Bangkok. And its riverside location makes it most convenient for Mandarin Oriental, Bangkok guests. The park contains extensive gardens – the Princess was a keen horticulturalist – a museum, and a replica of her childhood home. Bring a book, grab a cold drink and a bench in the shade, and enjoy.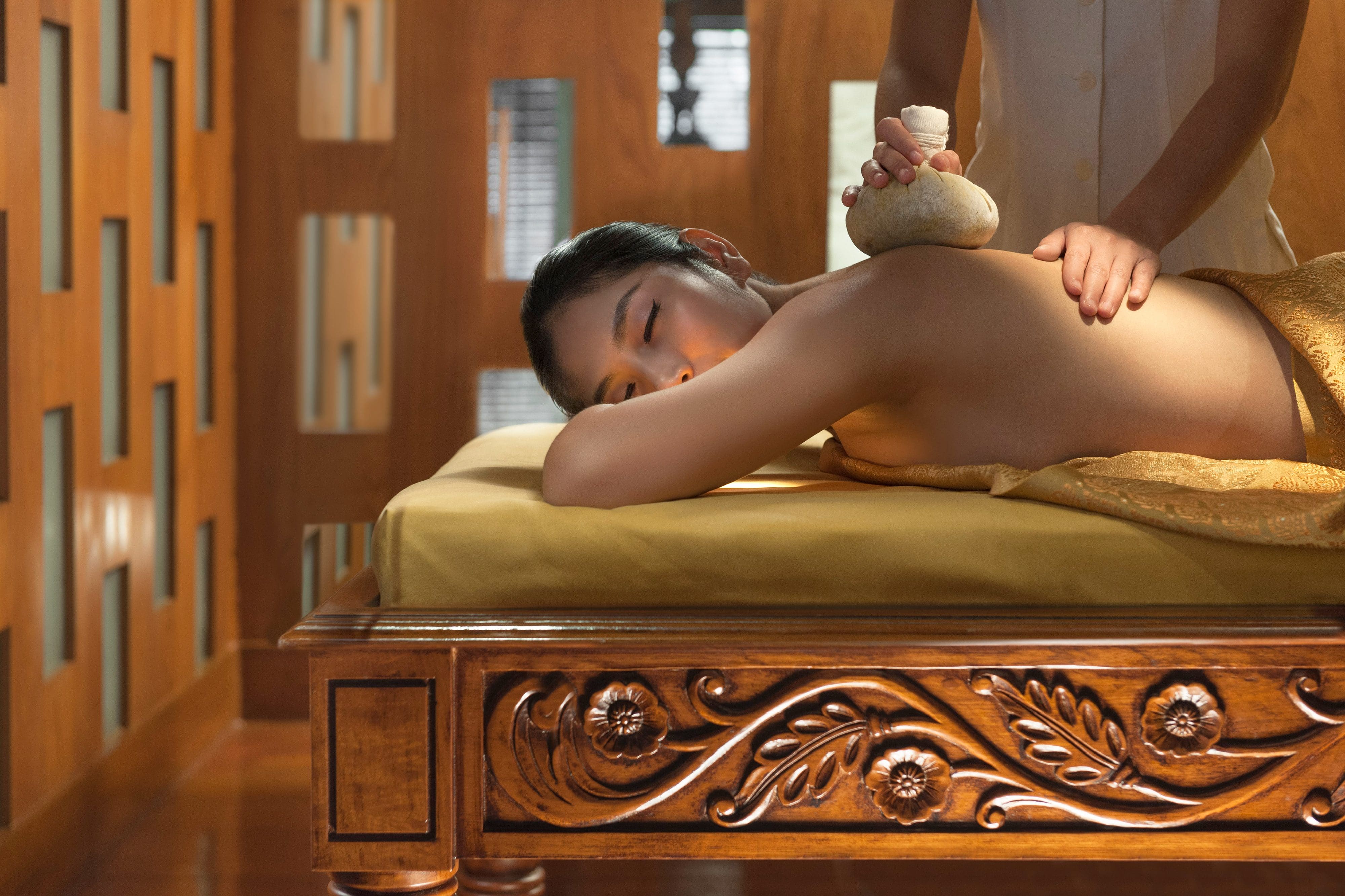 The Oriental Spa
Bangkok is justly famous for its spas, and The Oriental Spa at Mandarin Oriental, Bangkok stands out among them. Situated across the river from the hotel, it has been voted the best in the world by Travel + Leisure magazine. The spa offers pioneering therapies and tailor-made treatments based on traditional Thai and modern Western techniques. In addition to individual treatments, one can indulge in half- and full-day spa packages that offer a range of treatments and wellness seminars. The spa also hosts three-day, two-night Wellness Retreats, complete with a customised programme to soothe and revitalise even the most jaded guest.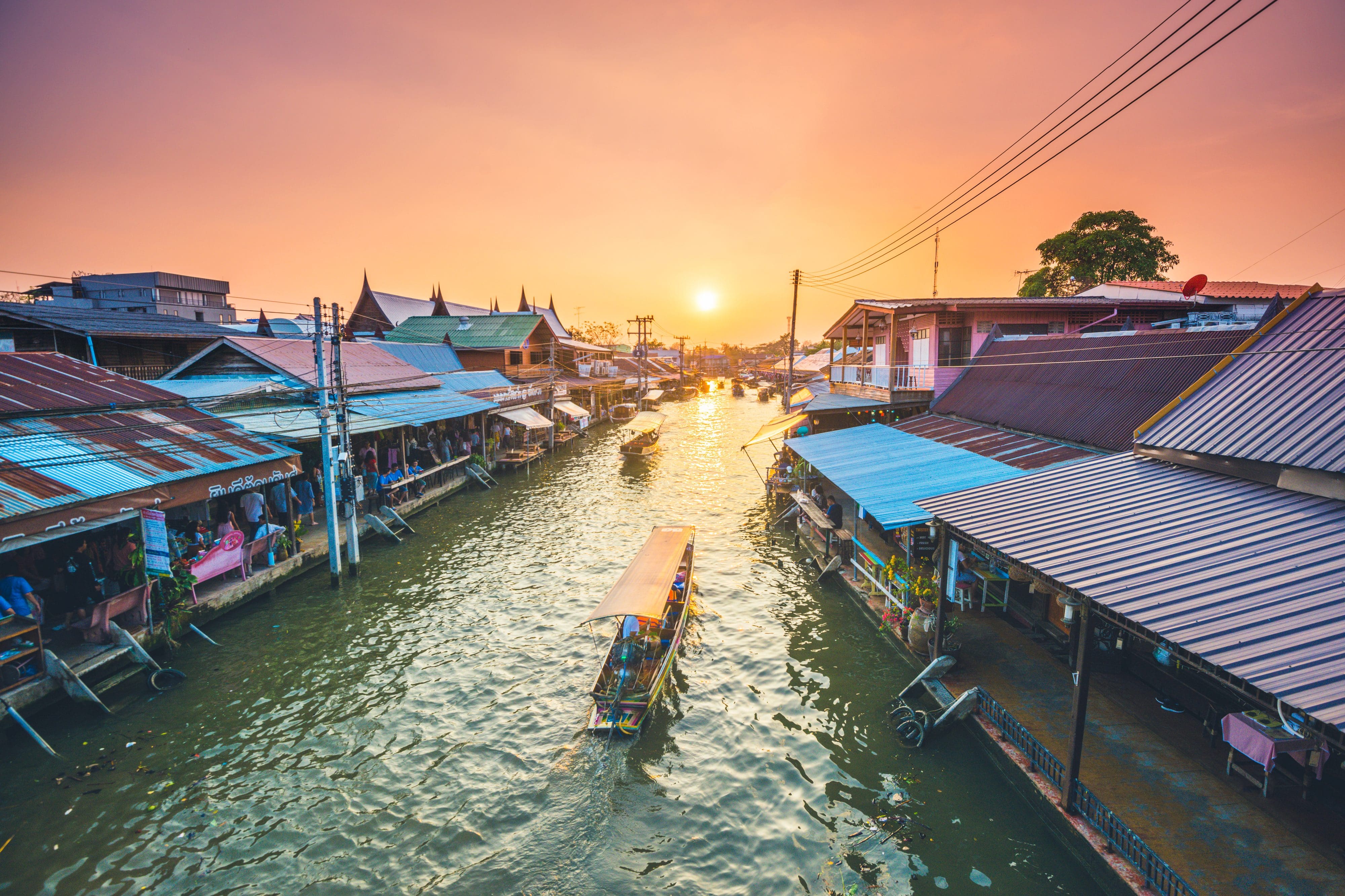 River boat at dusk
By dusk, most tourists have gone back to their hotels to get ready for the night ahead, most of Bangkok has headed home to their families, and there is a brief lull on the river and canals before the night comes alive. This is the perfect time to take a private long tail on the mighty Chao Phraya and into its canals. Real life goes on in the canal-side home – children bathe, folks prepare the evening meal and the waterways are calm and cool.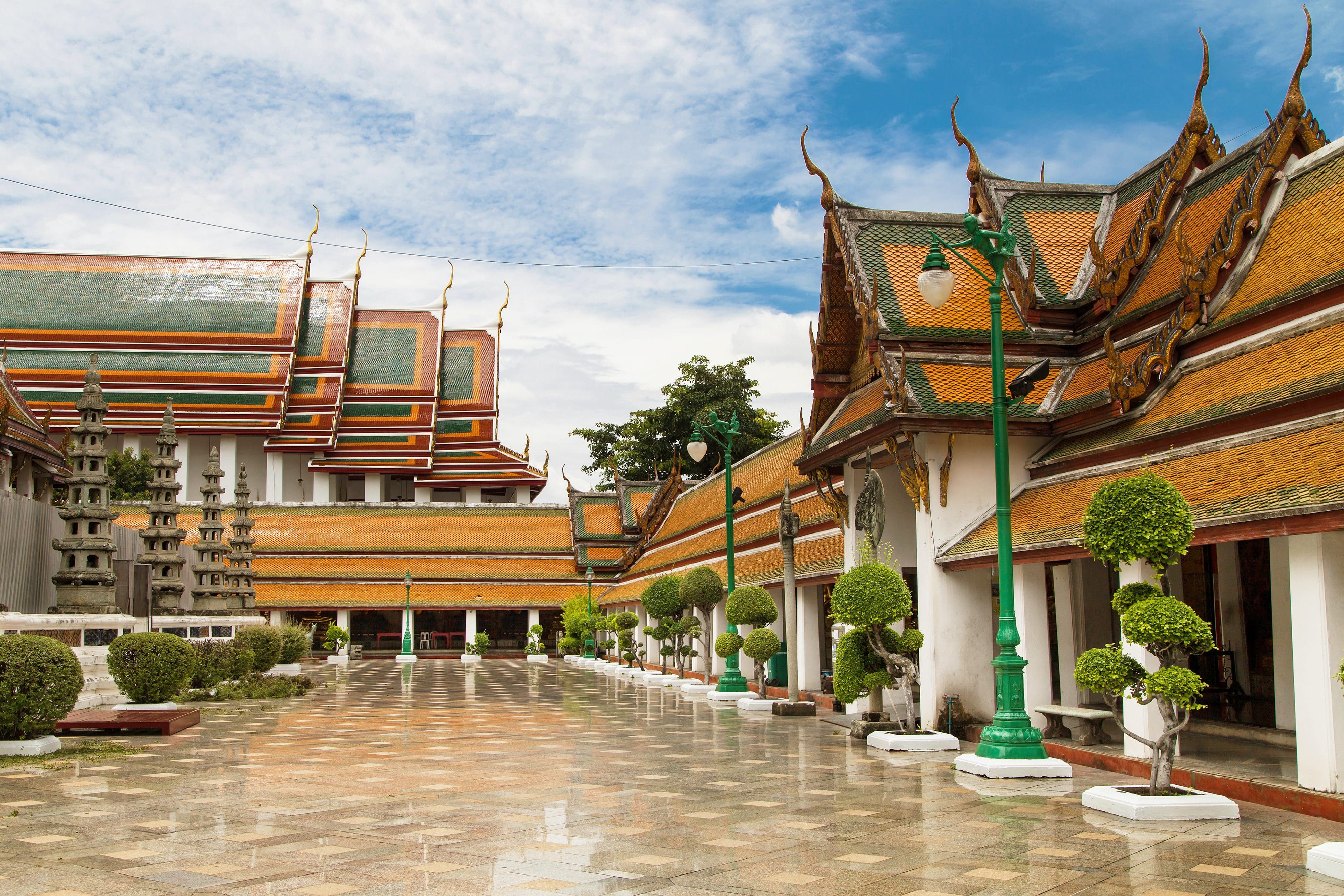 Wat Suthat
In the shadow of the famous Red Swing – where, up until the 1930s, boys would swing to grab bags of gold with their teeth in annual Brahmanic ceremonies – Wat Suthat is one of the calmest and quietest of the central Bangkok temples. Built between 1807 and 1847 and set over ten acres, it is the perfect place to wander in tranquil surroundings, to admire its extensive and magnificent murals depicting the lives of the Buddha, and to see the Phra Si Sakyamuni, an eight-metre-tall bronze of the Buddha in the famous Subduing Mara posture, cast in Sukhothai almost 800 years ago.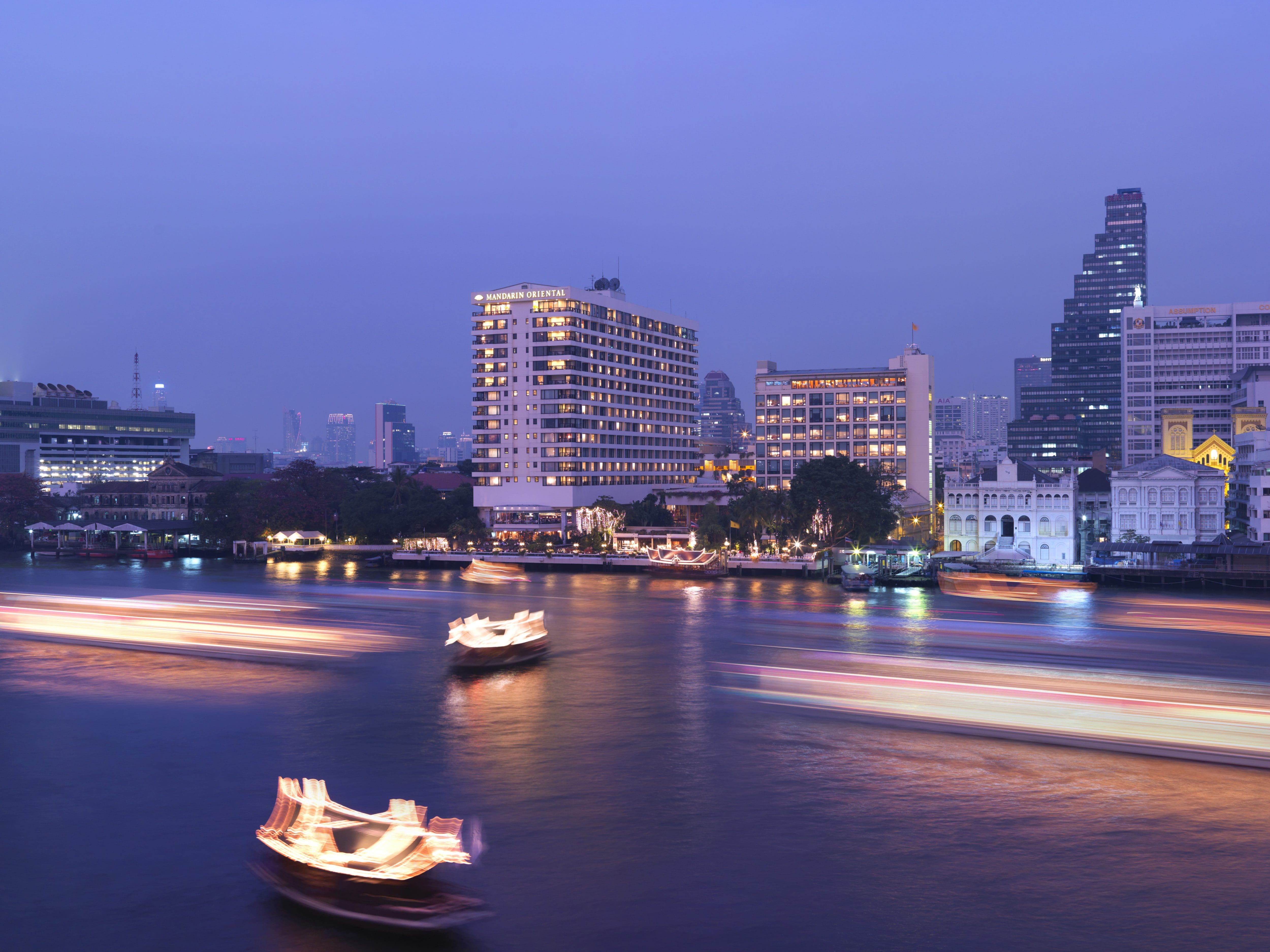 Come Stay with Us
Mandarin Oriental Bangkok
48 Oriental Avenue , Bangkok 10500, Thailand
+66 (0) 2 659 9000