Tips
Wellness Q&A with Jeremy McCarthy
With most of the planet now living a socially distanced life, and many of us finding ourselves spending extended periods of time indoors, wellness and self-care are more important than ever. Here, Mandarin Oriental's Director of Spa Jeremy McCarthy answers your wellbeing questions, from how to stay fit at home to techniques to destress and relax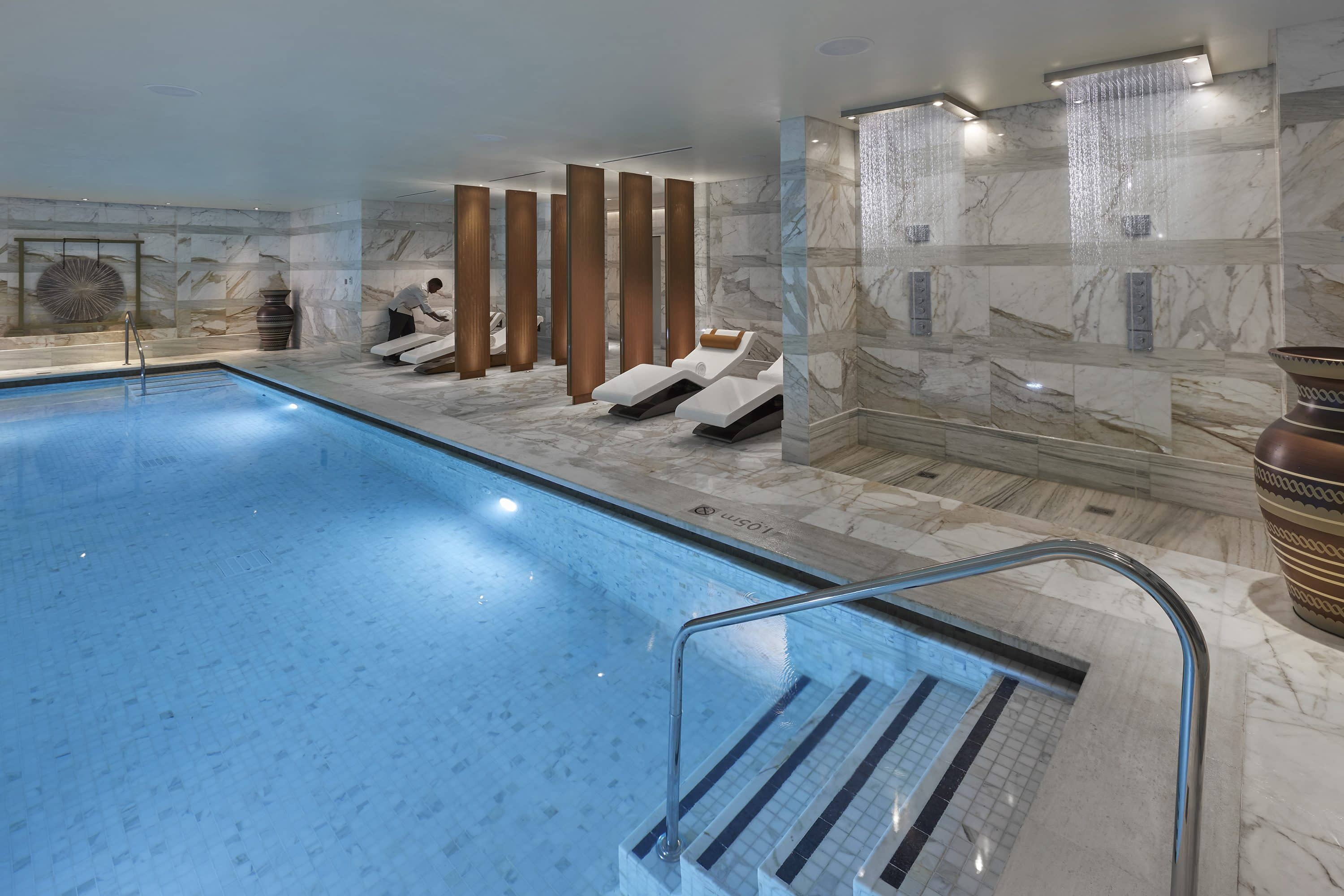 Is it best to exercise in the morning or evening?
Quite simply, any time! I prefer to exercise in the morning as it charges me up for the day – and it's harder to wind down in the evening after exercise. Have a look at this article for tips on keeping fit at home.
Do M.O. hotels offer wellness retreats (such as yoga retreats)?
Yes, just follow our hotels on social media to learn about upcoming wellness events. We can also create bespoke wellness itineraries at any of our destinations, such as this three-day itinerary if staying at The Landmark Mandarin Oriental, Hong Kong.
Social distancing is creating a certain fear to touch. Do you think the wellness industry will change after the crisis?
Some people will be reluctant to return to a spa, but having a one-on-one treatment at any of our immaculately clean spas by a trained professional will be one of the safest ways to return to touch experiences when distancing guidelines are relaxed.
What are your top tips on how to destress at home?
1. Exercise every day (yes, every day).
2. Take breaks from technology.
3. Spend some time alone in silence to process thoughts and allow your mind to settle.
4. Connect with loved ones.
5. Engage in a non-digital "flow" activity such as colouring or painting. Download one of our mindfulness colouring patterns.
What's the most important wellness trend for M.O. at the moment?
I think the big wellness trend is boosting immunity: tips, recipes, ingredients and activities. Our focus at M.O. will be primarily on mindfulness and emotional resilience. We're living in an unprecedented time of stress and anxiety and we need to build up our emotional strength to be effective and proactive in improving things for ourselves and others. Find out my thoughts on how wellness is adapting to the current situation in this article on wellness trends.
How often should you get a massage?
I suggest taking a massage at least once a month – unless you're lucky enough to be able to have one every week. Also, we should listen to our bodies. The body tells us what it needs but often we're not very good at listening to it.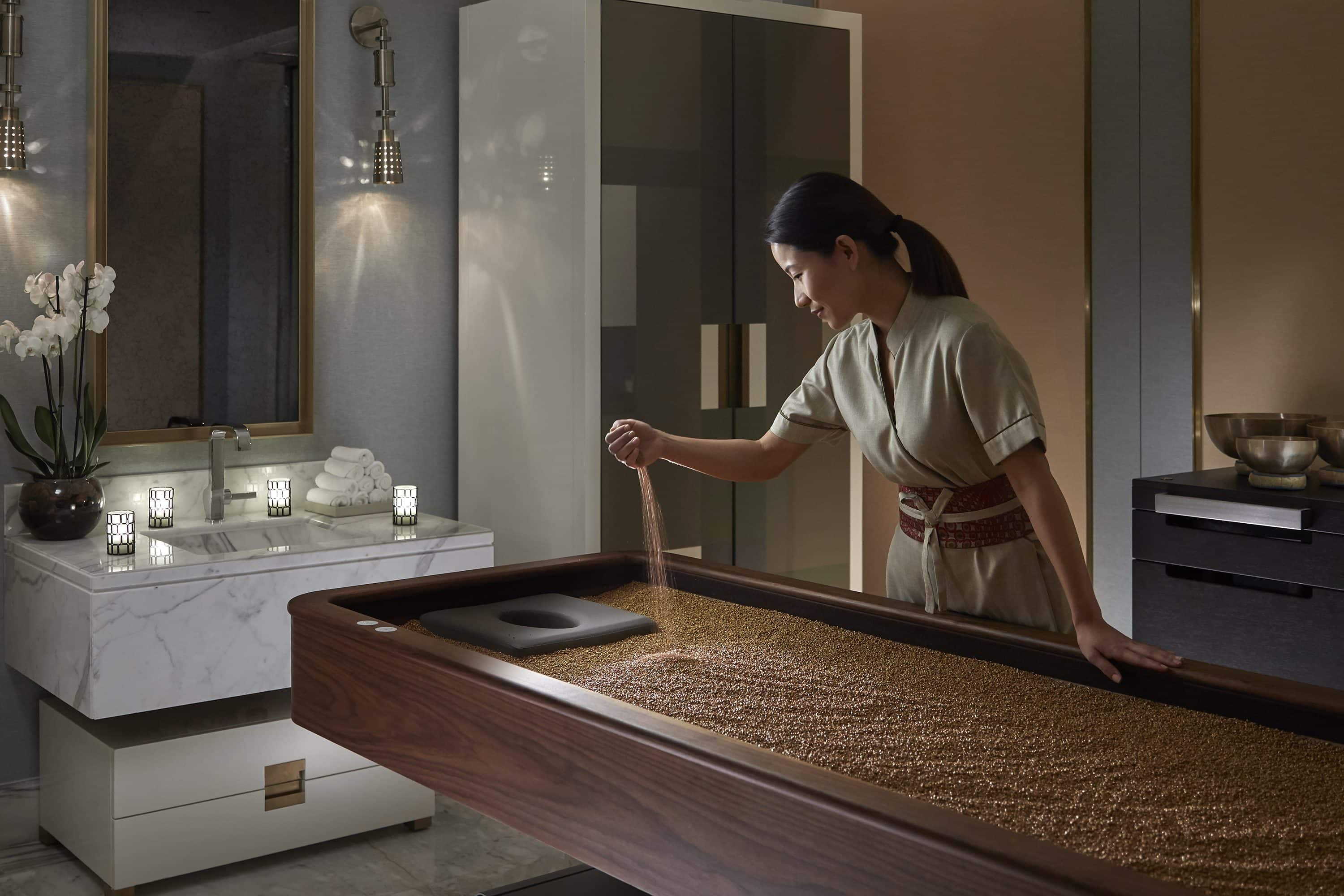 While many of us keep our bodies healthy with yoga, what can we do to keep our minds healthy?
For mental health, I recommend exercising your willpower and attention (through a meditation practice, for example), taking time for stillness and silence, acceptance and self-compassion. The yoga mat is a great place to practise all of these things, so don't think of yoga as only a physical exercise. Try this mental fitness workout.
How can you tell if a spa treatment is of high quality?
My first thought was to gauge how you feel after the treatment, but actually sometimes you feel it from the first moment with the therapist. I think a high-quality treatment is when the therapist is very mindful, attuned and responsive to the needs of the guest.
What would be your advice to start work in the spa industry?
This is a great industry for those who like to help others, but it's a complex business and not always easy to be successful. I suggest gaining experience with people you can learn from –never stop learning. We're always looking for great people with a spa/hospitality background to join us. You can find out about roles and our current opportunities on our careers pages.