Worldwide
Six dream destinations to swim
A holiday doesn't start for many of us until we've pulled on a swimming costume, so we've rounded up the best aquatic experiences worldwide in lake, sea and pool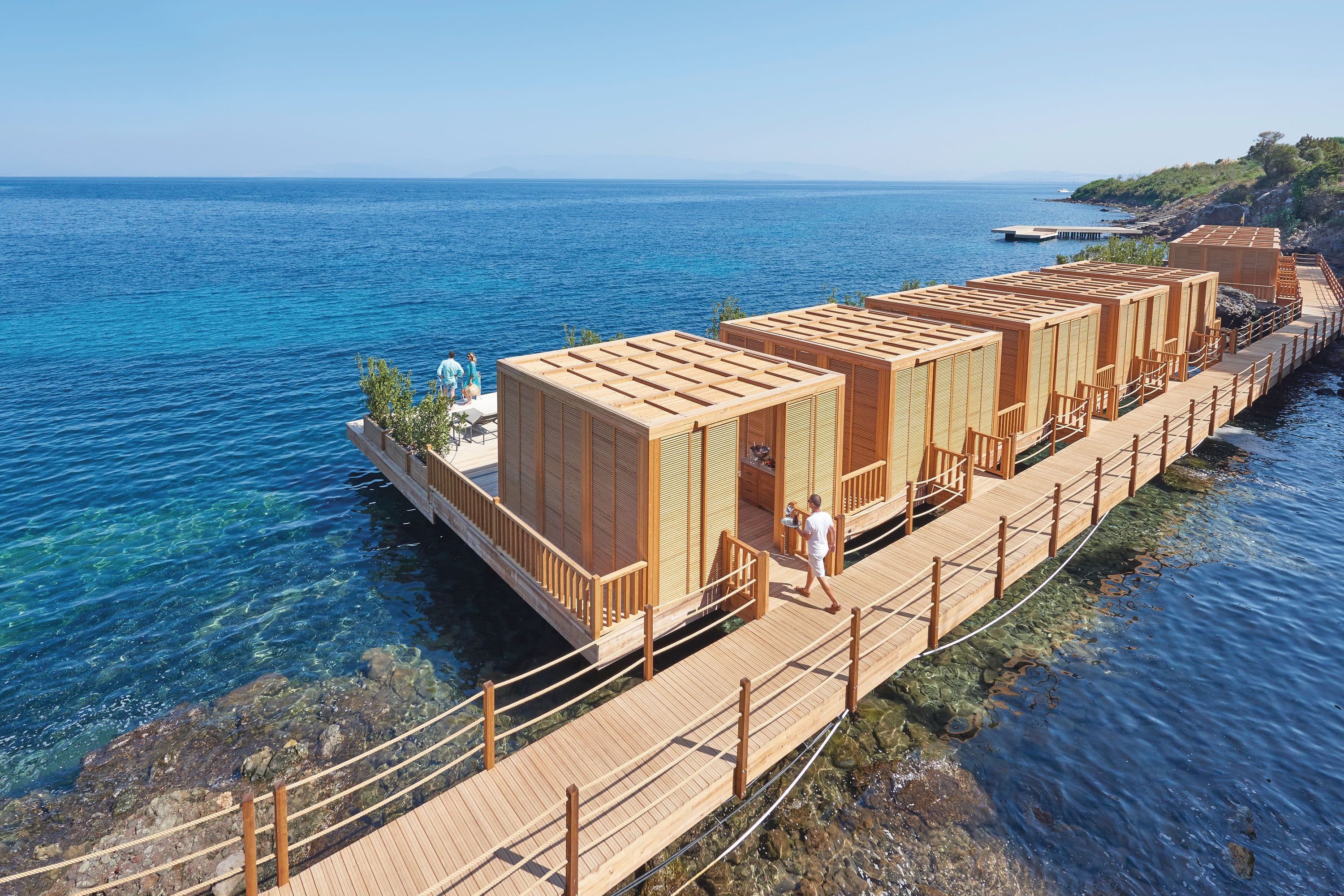 For Aegean escapism
Some time ago there was a dispute between tourist boats and local fishermen in Kargıcak Bay – also known as Balıkcılar Bay (Fishermen's Bay). The fishermen won and the boats were banned, which is why Kargıcak, 30 minutes east of Bodrum, remains a wild beauty. If you're after sunloungers and DJs, give it a miss. If, however, you want nothing more than to drift in a sea of peacock colours, to sunbathe on a half-moon of shingle arcing in rocky shores and deep-breathe the scent of pines, you'll fit right in. Of course, you could also simply stroll down to the cooling waters of Blue Bay from your villa at Mandarin Oriental, Bodrum for an invigorating morning dip.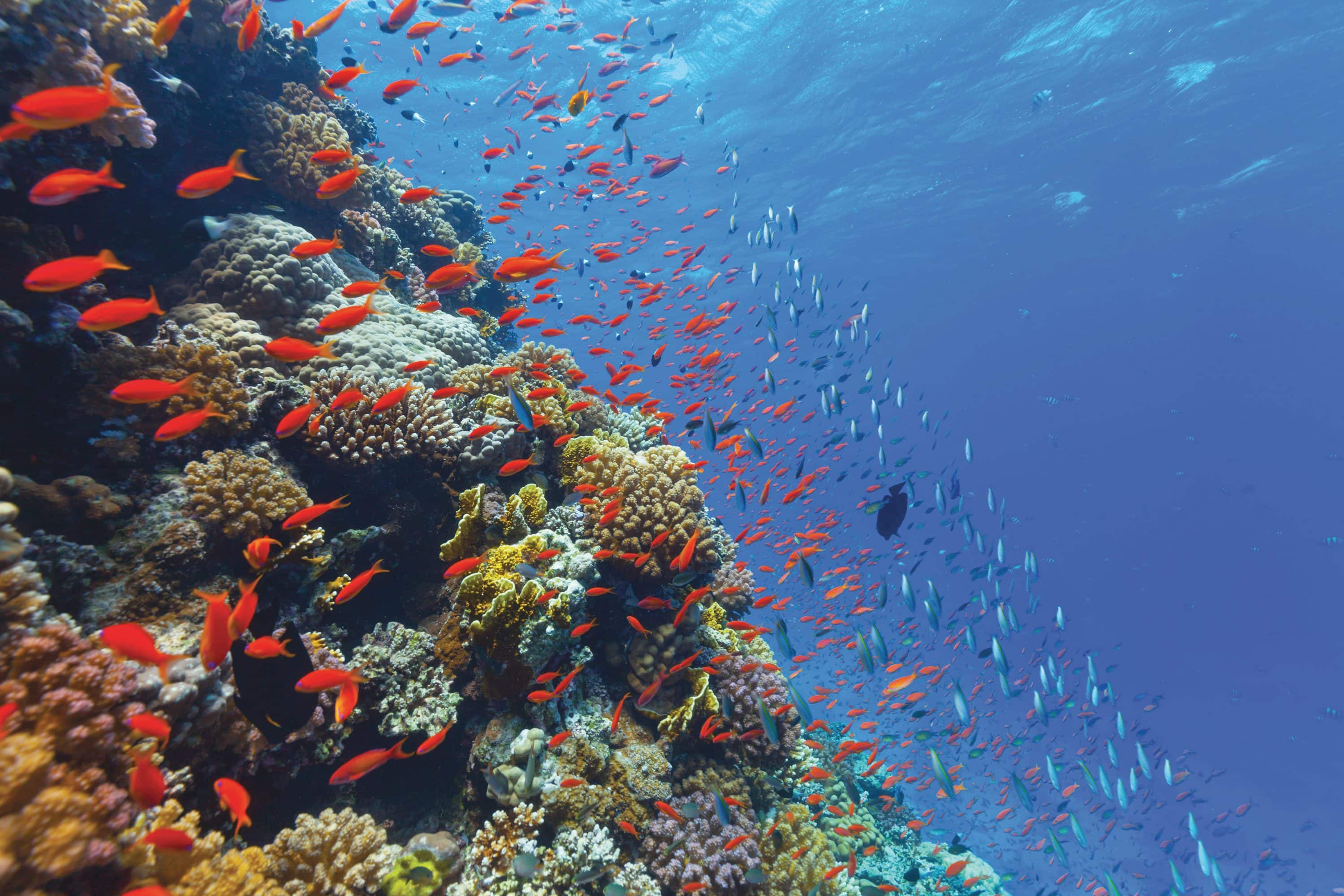 For Caribbean snorkelling
The thing to remember about Canouan, the green Grenadines bolthole of A-listers such as Robert Downey Jr, is that much of its Atlantic shore is sheltered behind natural reef. That means the water inside its coral remains almost pool-like – terrific for snorkelling. Given the abundant marine life around this most natural of islands – its name is native Carib for 'Island of Turtles' – you can't go far wrong anywhere, but head to Windward Bay and also L'Islot in the south for carousels of tropical fish and resident nurse sharks. Refresh with something chilled at the aptly named Turtles bar overlooking Godahl Beach.
For city sightseeing
Most people discover Antoni Gaudí's Barcelona from the hurly-burly of its streets. A more serene way to experience fantastical Casa Batlló – mosaic flowers, 'fish-skull' balconies and a roof like a dragon's back – is in the rooftop pool of Mandarin Oriental, Barcelona. OK, so this is sightseeing from a distance. This slice of sky-high water isn't made for swimming lengths (there's a lap pool in the basement for that), and yet drifting in warm water and gazing out across a rippling roofscape is to see Barcelona reinvented. Paradoxically, just what Gaudí had in mind, too.
For Italian romance
On a still, late-summer afternoon, when the sun gilds the water and bells toll from campaniles, Lake Orta captures all the romance of Italian lake swimming. Smaller and calmer than Lake Como 40 miles east, it has numerous spots for a dip – and lunch. Lido di Gozzano at Buccione is best for water of Blue Flag quality, parasols, food and cocktails – and also for crowds on sultry days. For tranquillity, slip in from a tiny pebble beach at Orta San Giulio – you'll swim through jade-green water, past shuttered handsome villas, towards the monastery that sits on San Giulio islet like a mirage. Closer to home, the iconic floating pool at Mandarin Oriental, Lago di Como is the ideal way to take a dip in the lake without actually touching its water.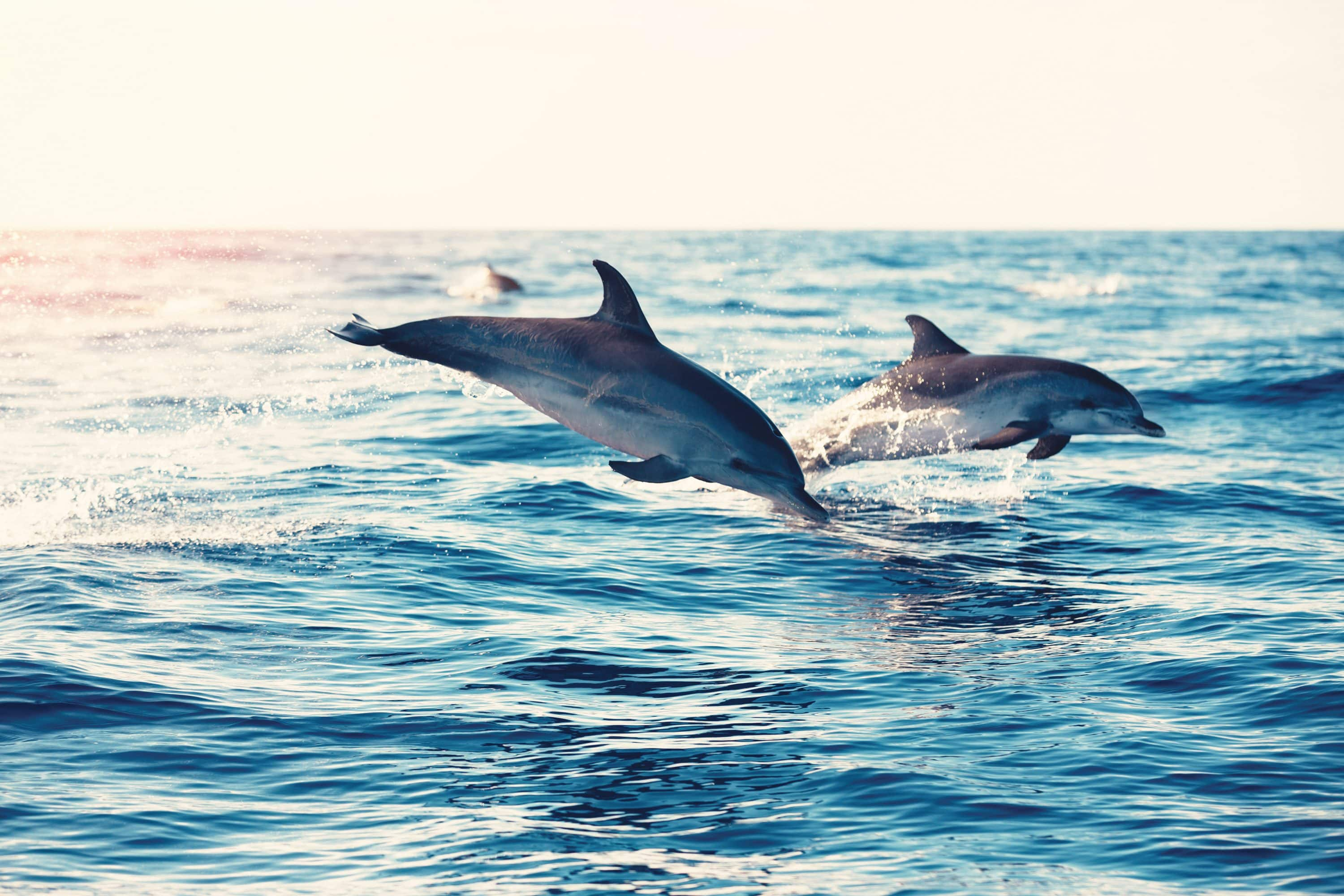 For a dip with dolphins
There are two things that swimmers need to know about Mauritius. First, it's washed by bath-warm water. Second, dolphins wallow in the lagoons of its west coast en route to deep seas off Le Morne Peninsula – just over an hour's car ride from The Oberoi Beach Resort, Mauritius. That's where you come in. On trips from Tamarin, you slink overboard to swim among bottlenose and spinner dolphins; bobbing among pods 20-plus strong, them watching you with irresistible smiles, tropical sunlight rippling across grey backs. There's just one catch – dolphins are early risers. But if you do make the effort, make a day of it by going whale-spotting afterwards.
For an urban swim
Should you ever arrive in Geneva and notice the streets are unusually quiet, head to Bain des Paquis. Strung out along a jetty in Lake Geneva, this public bathing area provides the city swim par excellence. You come to sunbathe and swim from its ribbon of shingle, and to drink coffee as ferries thrum into quays or sip Aperol spritzes at dusk. It's equally appealing for a massage, hammam or perhaps a winter sauna before a frigid dip – not so silly if you follow up at La Buvette restaurant with a legendary fondue. Continue the relaxation vibes back at the hotel with a room-service pisco sour direct from the mixologists at Yakumanka.