Taipei
How to get back to nature in Taipei
Granted, it's a bustling business centre and popular shopping hub, but Taipei should not be overlooked by visitors who want to enjoy the countryside. Its user-friendly transport network brings the wilderness within easy reach of the city centre, and increasing numbers of visitors are realising that this is one of the best cities in Asia for anyone who wants to take a walk on the wild side. Many locations in which to experience nature are within an easy day-trip from Mandarin Oriental, Taipei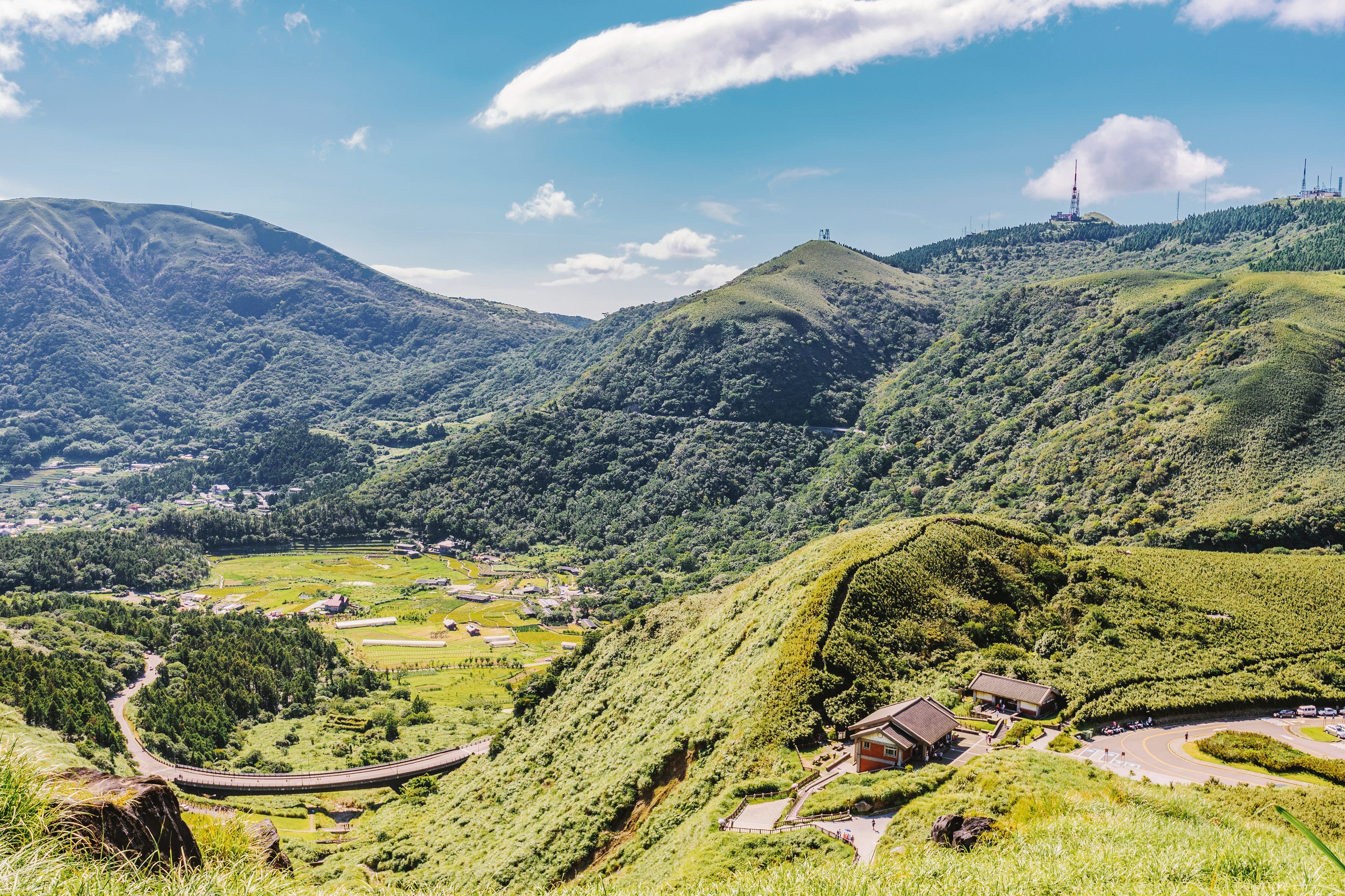 Yangmingshan National Park
A national park within the city limits? Yes please. Taipei's Yangmingshan National Park (pictured above) is a 114-sq-km rainforest eco-system that ranges from 200m to 1,200m above sea level and has a wide range of habitats for animals and plants, as well as an estimated 168 types of butterflies. Once a sulphur mining area, the park is now protected and citizens come to enjoy the hot springs or to hike among flora that seems to change almost constantly. February and March see jewel-like flowers in bloom, and October is the gilded month when Yangmingshan Mountain is covered with silver grass and the maple leaves glow with gold.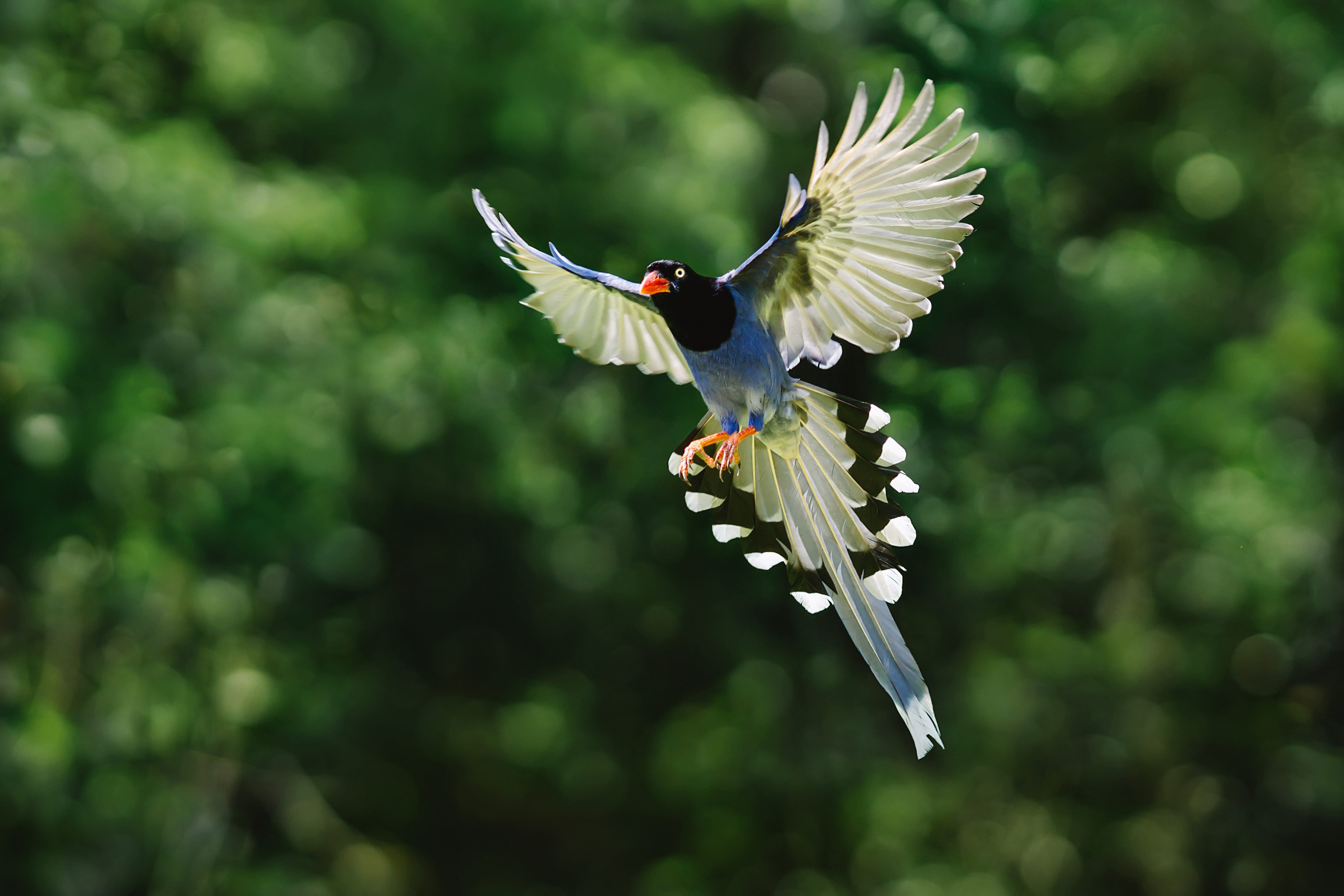 Xiaoxitou Circle Trail
The newly inaugurated Xiaoxitou Circle Trail combines Bixi Trails, Daluntoushan Forest Trails and Daluntoushan Natural Trails to guarantee more than enough fresh air for any escapee from the big city. With a forest habitat on the edge of the city centre, Taipei's citizens are able to enjoy a network of hiking trails. Most notably, the trail boasts the Tree Pavilion: a 'treehouse' structure which offers visitors a view through the jungle canopy. Look out for Taiwan blue magpies (pictured above).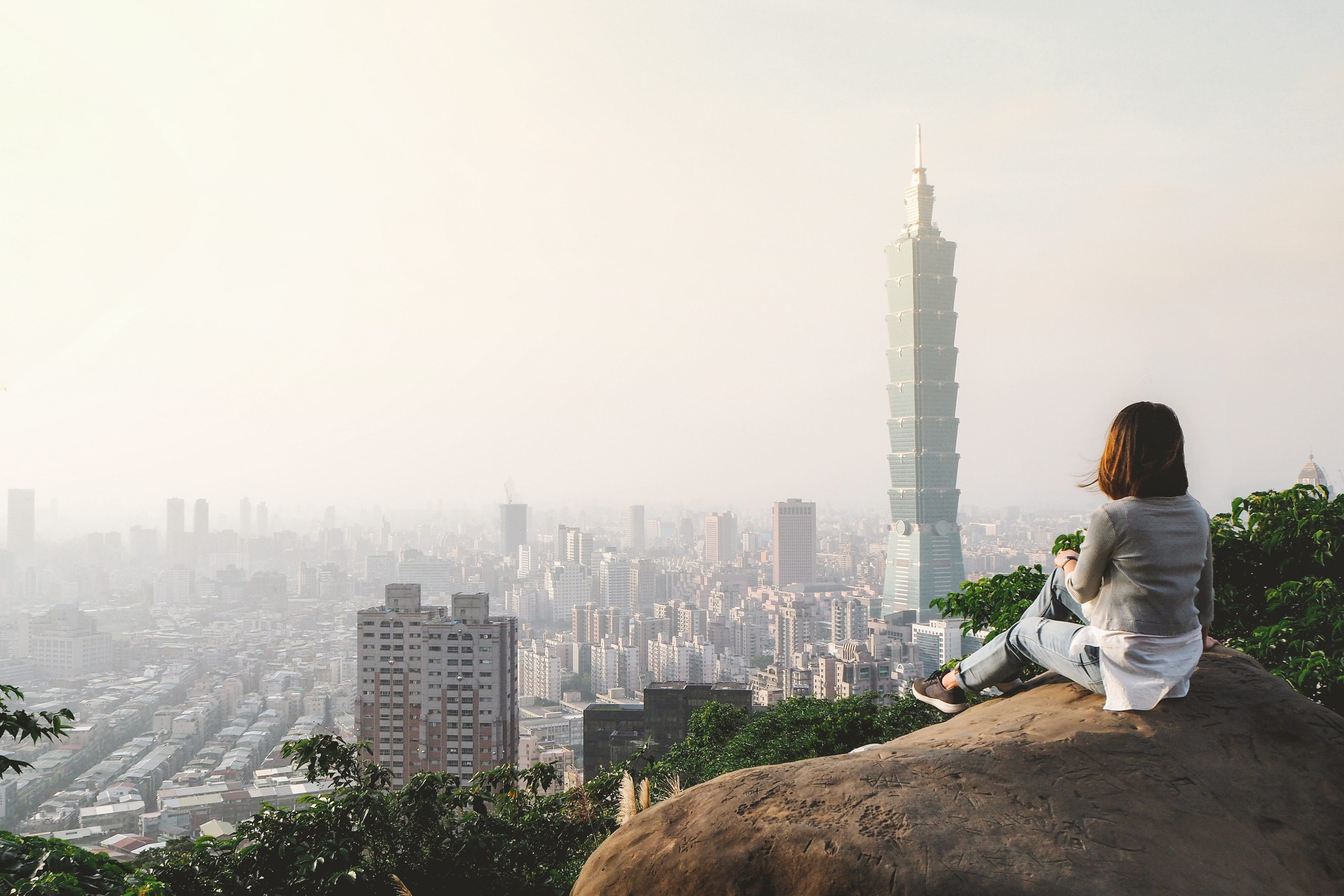 Nangang District Hiking Trail
Nangang, known to many as 'Elephant Mountain' (pictured above), offers a trail to the top of the hill which is popular with locals and takes about 20 minutes to walk. The viewpoint near the summit offers expansive views over the city, and the famous 509m tall skyscraper that is Taipei 101. If you want to plan a day of trails rather than a simple early morning blast, then you can always trek onwards from Elephant Mountain to neighbouring Leopard, Lion and Tiger mountains.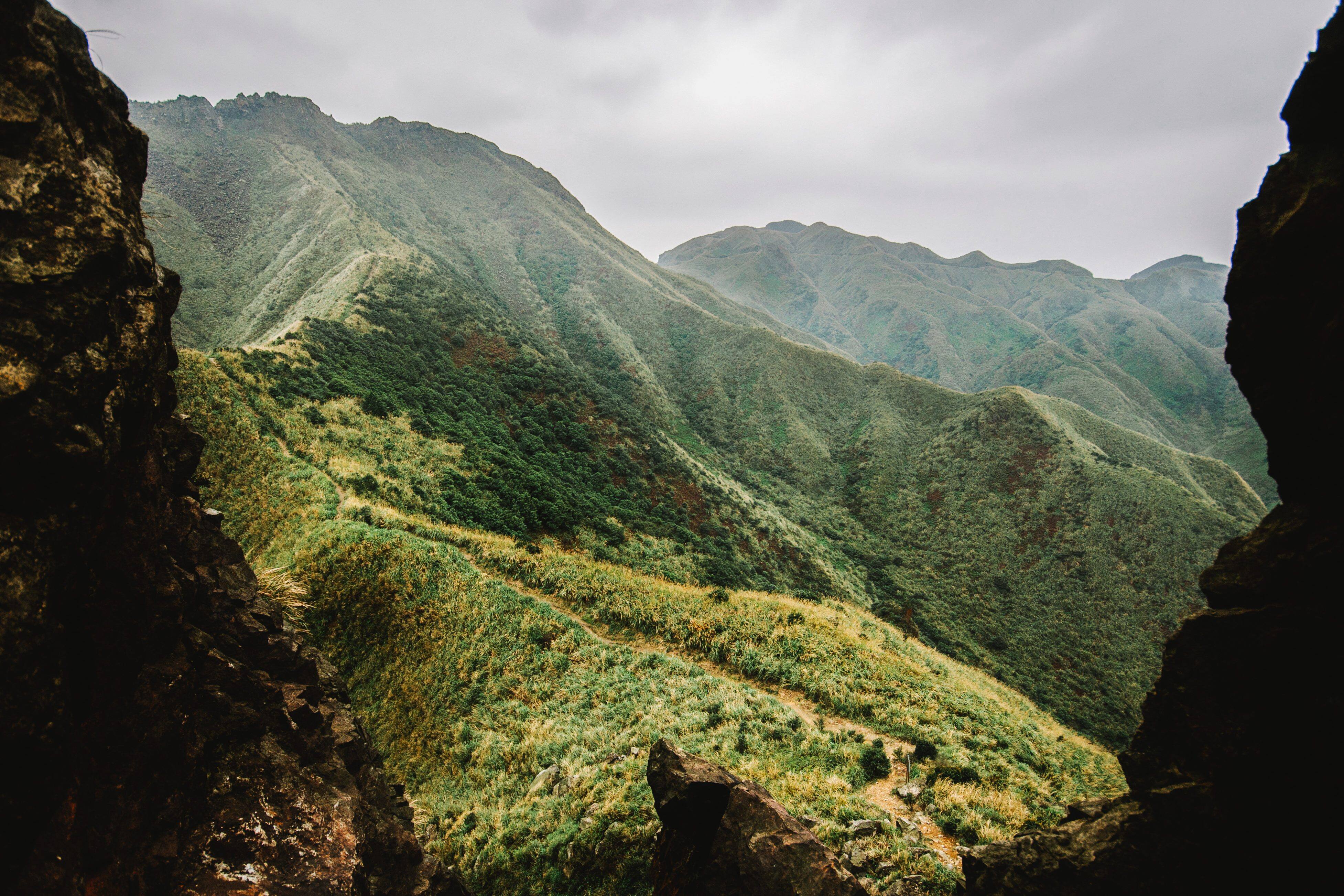 Teapot Mountain
Taipei seems to boast mountains in every shape imaginable. Teapot Mountain (known locally as Chahu Shan) (pictured above) lies an hour's drive from Taipei centre and offers a challenging scramble – partly on fixed ropes – leading to a beautiful viewpoint high over Taiwan's north coast. The climb up can be done in less than an hour, but should you be in the mood for more exercise, there's another trail leading from the summit onward to Banpingshan mountain.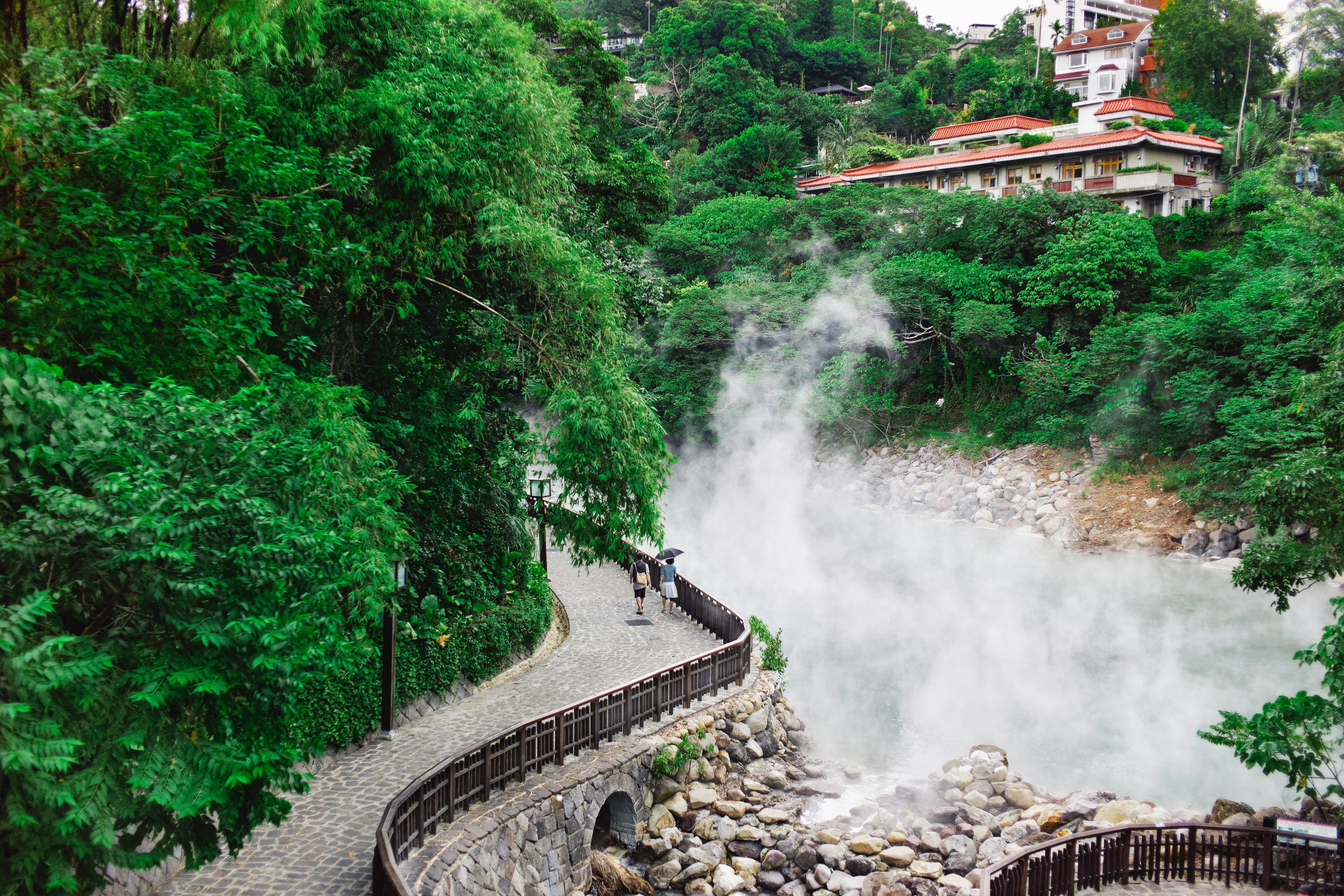 Beitou Park
Beitou was once known primarily for its hot springs. The peaceful quarter around Beitou Park (pictured above) (just a short MRT subway ride from the city centre) is still seen as a haven for healthy outdoor living. From the early morning onwards, you'll see groups gathering here to run or cycle, practise aerobics or Tai Chi. Others simply sit and read. Speaking of which: you'll find the design icon of the Taipei Public Library – which resemblances an immense tree-house, and was built from co-friendly wood and recycled steel ­– right here in the centre of the park itself.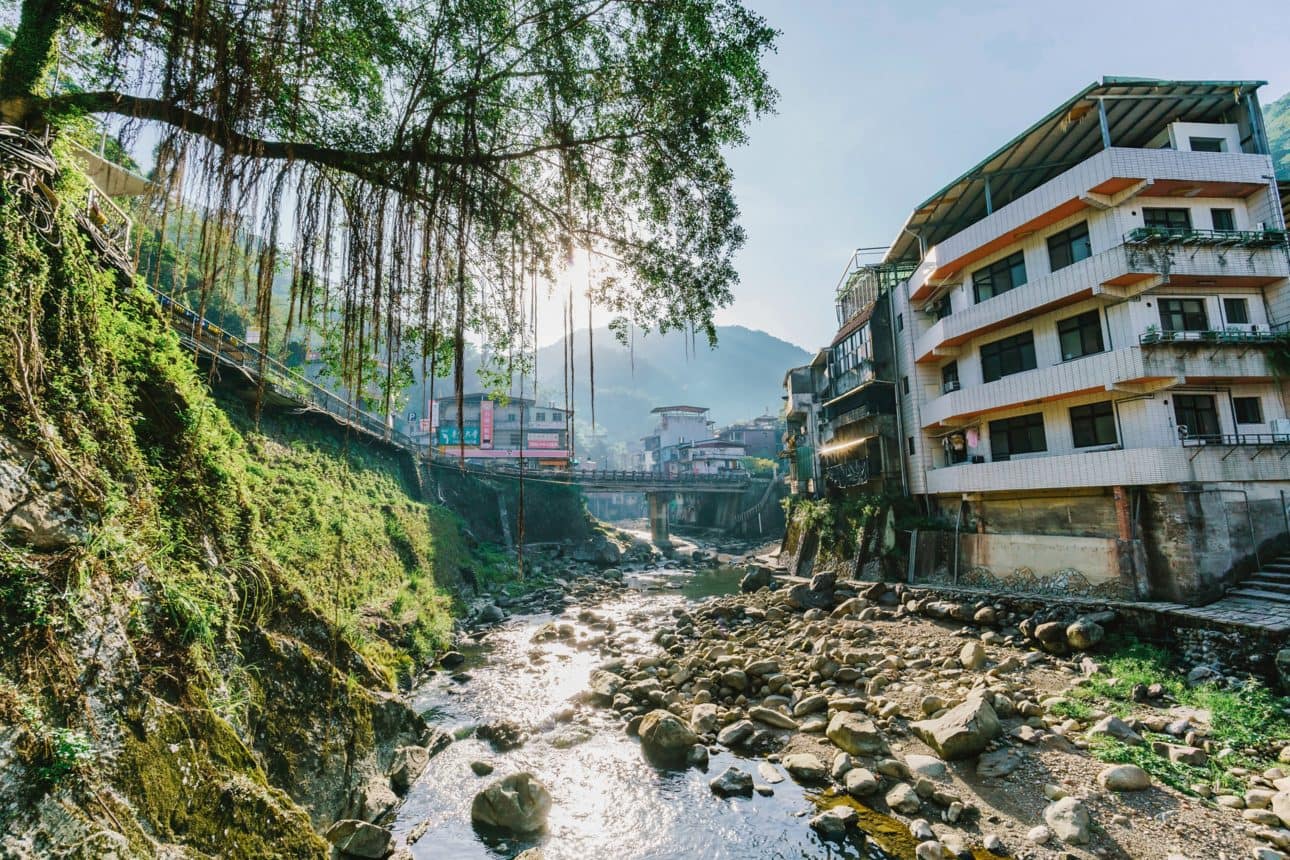 Huangdi Temple Trail
From the little town of Shiding (pictured above), a steep mountain trail will prompt you through a series of stone steps, and then five sets of steel ladders, before eventually delivering walkers to the summit of Huangdidian. The views from the ridge are unforgettable and are likely to entice you farther along, to the east peak. A full round-trip trek on the Huang Di Dian Temple Trail, which takes five to six hours, delivers a wonderful insight into Taipei's often overlooked wilderness. It might even be the unexpected highlight of your visit to Taiwan.
Come Stay with Us
Mandarin Oriental Taipei
No. 158 Dunhua North Road , Taipei 10548, Taiwan, China
+886 2 2715 6888