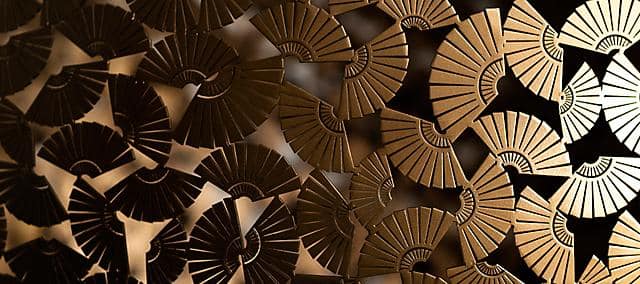 COVID-19 Information
A message to all our guests
These are challenging times and now, more than ever, the comfort, health and safety of our guests and employees is our primary concern. Mandarin Oriental's extremely high standards of health and hygiene are all firmly in place at our hotels around the world, and we remain alert to advice, from health experts and government authorities, adapting our best practices accordingly.
We also understand the need for flexibility when it comes to planning future travel, as we want you to feel confident when booking with us. We hope that the detailed cancellation policies below will help you with your travel plans.
As and when your thirst for adventure and new experiences returns, Mandarin Oriental will be here to welcome you with warmth. When you next check-in with us, you will notice certain changes in our procedures to ensure your safety and comfort. Should you wish to discuss these or any specific concerns you have prior to your arrival, we will be happy to do so.
In the meantime, I would like to thank you for being a fan and we look forward to welcoming you again soon.
James Riley
Chief Executive Officer
Mandarin Oriental Hotel Group 
Full details of our cancellation policies and our enhanced Fire, Life, Health and Safety standards can be found here:
Cancellation Policies
Mandarin Oriental Hotel Group has the following cancellation policies in place.
EXISTING RESERVATIONS:
Guests with existing individual reservations for any future arrival date,  including reservations with pre-paid rates that are typically more restrictive, will be permitted to make full changes or cancellations without a charge up to 24 hours prior to arrival, as long as the change or cancellation is made by June 30, 2020.* Please note that any changes to existing reservations will be subject to availability and rate differences.
NEW RESERVATIONS:
Guests making new individual reservations for any future arrival date, including reservations with pre-paid rates, between now and June 30, 2020, will be permitted to change or cancel the reservation at no charge up to 24 hours before your scheduled arrival date.* Please note that any changes to your reservation will be subject to availability and rate differences.
*Some exclusions may apply including periods with special event restrictions or during peak demand periods, and for designated Suite and Villa Bookings. Please refer to the individual property's cancellation policy for such reservations.
If your booking was made via an online travel agent or other third-party travel professionals, please contact your booking provider directly to make amendments.
For individual reservations booked within a pre-existing group block, please refer to the cancellation policy quoted at the time of reservation. For more information, please contact the group organizer or the hotel directly.
For any group bookings, we look forward to working closely with you to manage changes or cancellations on a case by case basis.  
Health and Safety Assurances at Mandarin Oriental
At Mandarin Oriental, the comfort, health, safety and security of our guests and colleagues is always our primary concern. Rest assured that we continuously maintain the highest level of Fire, Life, Health, Safety & Security standards across all areas of our hotels at all times. These standards are audited annually by an internationally recognised independent 3rd party assessor.
Because of the current COVID-19 pandemic, additional measures have been introduced to ensure your comfort and safety. The Group continues to monitor the changing situation and is following the direction of the World Health Organization and other relevant health and government authorities according to each location, and we are swift to adapt our procedures accordingly.
Enhanced Health and Safety Measures have been introduced as part of our groupwide 'We Care' initiative:
Prior to arrival, guests will be asked if they would like to discuss personal preferences on service levels and interaction with colleagues
Mandatory health declaration forms are required on arrival at the hotel and restaurants for both guests and colleagues
Temperature checks are underway for all guests and colleagues, as well as standard protocols for handling temperature detections of 37.5 degrees Celsius and above
Thermographic CCTV cameras in place in most of our hotels
Mandarin Oriental branded 'We Care' personal protective equipment (PPE) available for all guests to use during their stay, which include face masks, disinfectant hand sanitisers and disposable gloves
Appropriate personal protective equipment are worn by all colleagues throughout the hotel
Enhanced health and safety training measures have been put in place for all colleagues, including the correct procedures for wearing PPE equipment, social distancing awareness and case notification protocols
Preventive measures have been distributed to all suppliers and contractors
Significant increases in regular disinfection is conducted across all hotel areas
Increased cleaning in place of air handling and fan coil units as well as regular maintenance and filter changes
Increased cleaning in place of all hard surfaces throughout hotel public areas and in guest rooms – focusing on frequently used elements such as door handles and lift buttons
Increased anti-viral disinfection measures in place for all in room soft furnishings and surfaces e.g. telephones, bedside buttons and ornaments
Guest room bedding and linens cleaned and changed daily and bagged in the guest room to reduce excess contact
Laundry, bedding and linens washed at sufficiently high temperatures to ensure sterilisation
Table distancing measures in dining outlets to ensure alignment with local requirements
Increased use of anti-viral disinfection measures in place across all spa  and wellness facilities
In many locations, our hotel spas and wellness areas have introduced private areas for training and treatments