Washington, DC
Your essential guide to Washington, D.C.
By Jennifer Barger
Jennifer is a long-time Washingtonian who was founding editor of FW, The Washington Post's fashion magazine, and has worked for WHERE Magazine, as well as contributing to titles including National Geographic Traveler and Travel & Leisure.
Find your bearings
Checking into Mandarin Oriental, Washington, D.C. means dipping into the attractions on the capital's buzzing waterfront and its museum- and monument-filled National Mall. Stroll a few blocks to the new, Washington Channel-front development, The Wharf, where glass-and-steel mid-rise buildings hold concert venues, boutiques and restaurants with stellar views. Four blocks from the hotel, the Mall's elegant Sackler Gallery houses Asian art in recently renovated digs around a serene courtyard.
Washington Monument
The marble obelisk of the Washington Monument is a defining feature of the city's skyline. Photo: Gallery Stock
The Martin Luther King Memorial
The Martin Luther King Memorial is a tribute to the still-relevant American hero. Photo: Getty Images
The Jefferson Memorial
The Jefferson Memorial was modelled after the Pantheon of Rome. Photo: Getty Images
The Vietnam Memorial
The Vietnam Memorial honours US soldiers who died in the deeply controversial war. Photo: Alamy
Feed your mind
Just a few blocks away, you'll find the National Museum of African-American History and Culture. The museum, which opened in 2016, is housed in a striking, bronze lattice-wrapped building designed to look like a tribal crown. Exhibits merge video, artefacts (everything from a slave cabin to Prince's purple jumpsuit) and photos to explore the African-American experience. Mandarin Oriental, Washington, D.C. is also less than a mile from other only-in-DC museums such as the National Gallery of Art and the modern art temple, Hirshhorn Museum.
Shop like a local
A ten-minute cab ride and you'll be at CityCenterDC, which offers up luxury shopping and dining in a walkable zone orbiting around the pedestrian byway Palmer Alley, where an ever-changing, Instagrammable seasonal canopy ranges from faux cherry blossoms in spring to icicle lights in winter. Boutiques include a glam, two-level Dior outpost and D.C.'s only branch of plush Italian cashmere brand Loro Piana. Just two miles west, Georgetown's buzzing, historic blocks hold indie antiques shops plus big-name retailers such as Billy Reid and Intermix.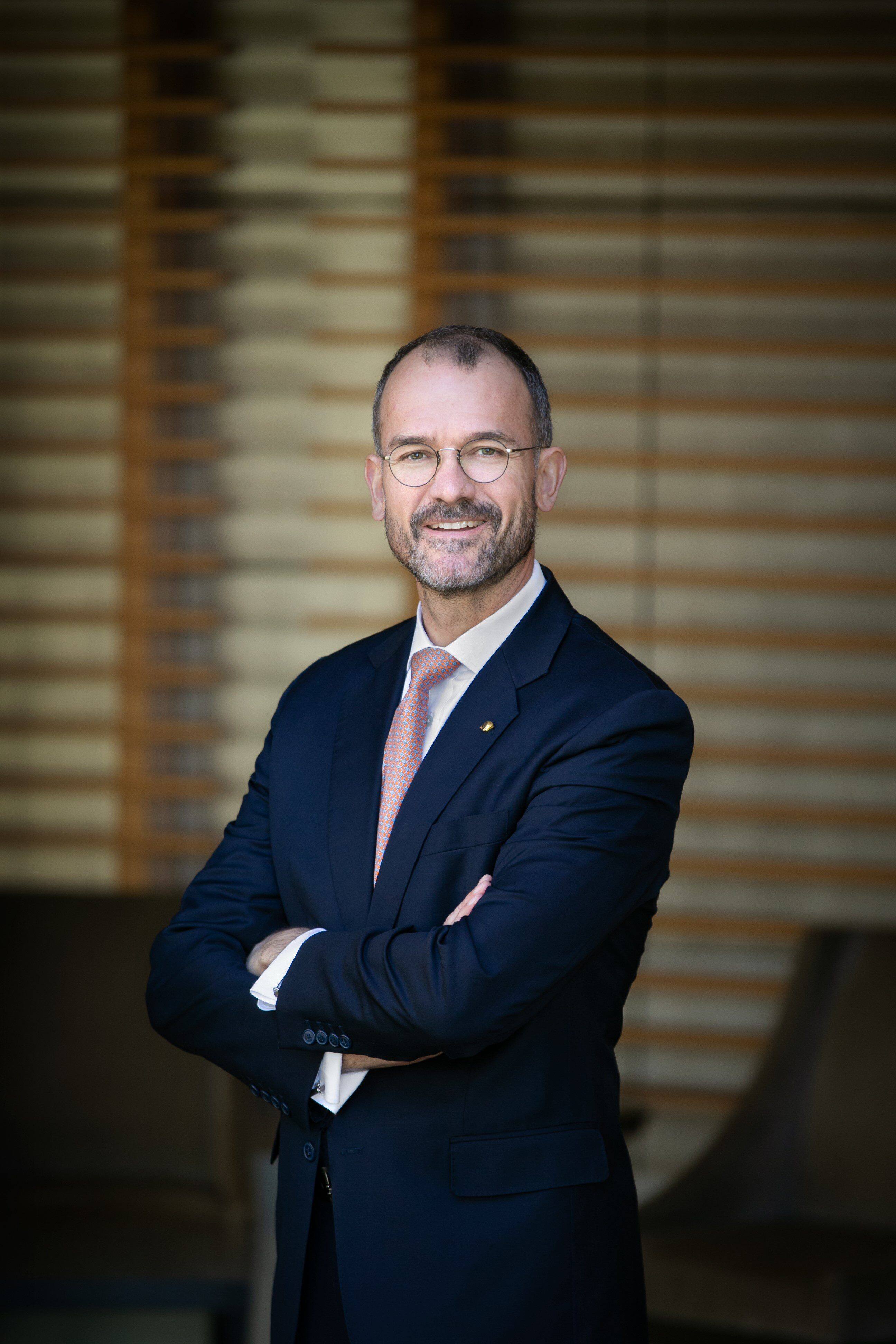 Only in Washington DC..
"Can you spot the typo on the Lincoln Memorial? Instead of 'F' for 'future', the letter 'E' was mistakenly carved into Lincoln's second inaugural address on the north wall. While it's been corrected, if you look closely you can still see the original error."
Torsten van Dullemen, General Manager & Area Vice President, Operations, Mandarin Oriental, Washington DC
See some sights
The gleaming memorials on the National Mall salute great presidents (Jefferson, Lincoln) and pay tribute to war heroes (the stirring black granite wall of names at the Vietnam Veterans Memorial). All can be seen via a short walk from the hotel, and they're particularly dazzling by night. For a deeper dive into the city's rich history, catch a water taxi from the nearby Wharf to Georgetown, where the redbrick sidewalks are lined with Federal and Victorian townhouses. The city's oldest neighbourhood also holds hidden gems such as Dumbarton Oaks, a recently renovated mansion museum with pre-Columbia gold inside and a lavish garden outside.
Toast your arrival
Inventive cocktails, many with an Asian twist, headline Mandarin Oriental's Empress Lounge, with seating inside the plush, exotic lobby or on a serene outdoor patio. A few blocks away, the Wharf serves up a range of after-five live music venues including the laid-back, diner-like Pearl Street Warehouse for bluegrass and Americana concerts, and the acoustically stunning Anthem, where big acts, including former local boy Dave Grohl of the Foo Fighters, perform.
Make time to unwind
Spa & Wellness
At the five-star Mandarin Oriental, Washington, D.C. spa, signature time rituals feature tailor-made treatments that combine massage, facials and other elements. Guests can also kick back in the blue-tiled hot tub before and after sessions. Another spot to relax in: The U.S. Botanic Garden, where an Art Deco-era metal structure shelters palm trees and orchids.
Learn More
Dine in style 
Nearby, at the Wharf, Italian-born, D.C.-based celebrity chef Fabio Trabocchi's Del Mar plates Spanish-style fish and tapas in sleek surrounds. And for one of the hottest tables in town, head to Maydān in D.C.'s hip Shaw neighbourhood, where North African and Middle Eastern fare includes wood-grilled breads and dazzling dips.
Hirshhorn National Museum of Modern Art
Explore the Hirshhorn National Museum of Modern Art. Photo: Kate Warren
Hirshhorn National Museum of Modern Art
The Hirshhorn Museum is free to enter and open daily from 10.00 until 17.30. Photo: Cathy Carver
Smithsonian National Museum of African American History and Culture
Discover the National Museum of African American History and Culture. Photo: Alan Karchmer / NMAAHC
Smithsonian National Museum of African American History and Culture
The National Museum of African American History and Culture covers everything from education to clothing, communities to music. Photo: Alan Karchmer / NMAAHC
Time travel
Did you know that there's a bathtub in the basement of the U.S. Capitol? It's one of four installed in 1859 for senators to wash in, since most houses during that era lacked running water.
And finally
Catch a Washington Nationals MLB game at the stadium and cheer for the team and the hilarious racing president mascots.