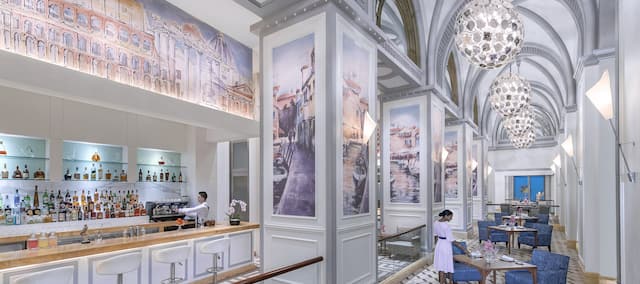 Talea by Antonio Guida
A dining experience to savour, you can be a part of the lively ambiance, share the art and savour the finest tastes. As you walk through the doors of Talea, you'll discover vibrant hues and the warmth of Italian hospitality. The aromas are sure to tempt you, but the exceptional cuisine is what will keep you coming back for more.
With its sleek contemporary design, bold colors and fine table settings, Talea weaves a vibrant contemporary Italian cuisine into an upscale dining experience.
12:30 – 4 pm, 6 – 11pm (Tue-Fri)
12:30 – 11pm (Sat & Sun)