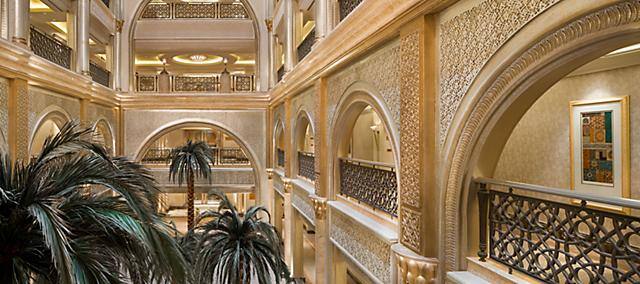 Abu Dhabi
Map & Directions
Map & Directions
Emirates Palace, Abu Dhabi is centrally located in the heart of the city, conveniently situated for both leisure and business travellers.
Address
Emirates Palace Abu Dhabi
West Corniche Road
United Arab Emirates
From airport
40 minutes drive from Abu Dhabi International Airport
90 minutes drive from Dubai Airport
Location
Centrally located in the heart of Abu Dhabi, close to major visitor attractions and the main business areas of the city. The Marina Mall and other major shopping attractions are within walking distance of the hotel. Popular tourist sites Grand Mosque and the Abu Dhabi National Exhibition Centre are both located 20 minutes away.