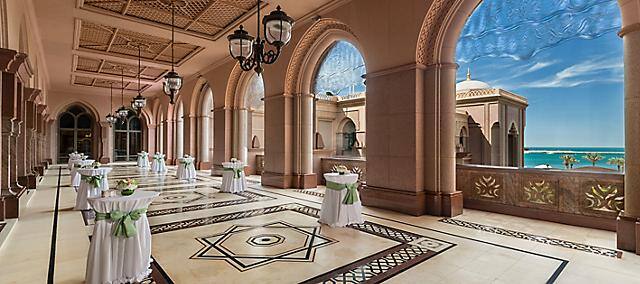 Emirates Palace
Catering
Catering
Special occasions deserve special attention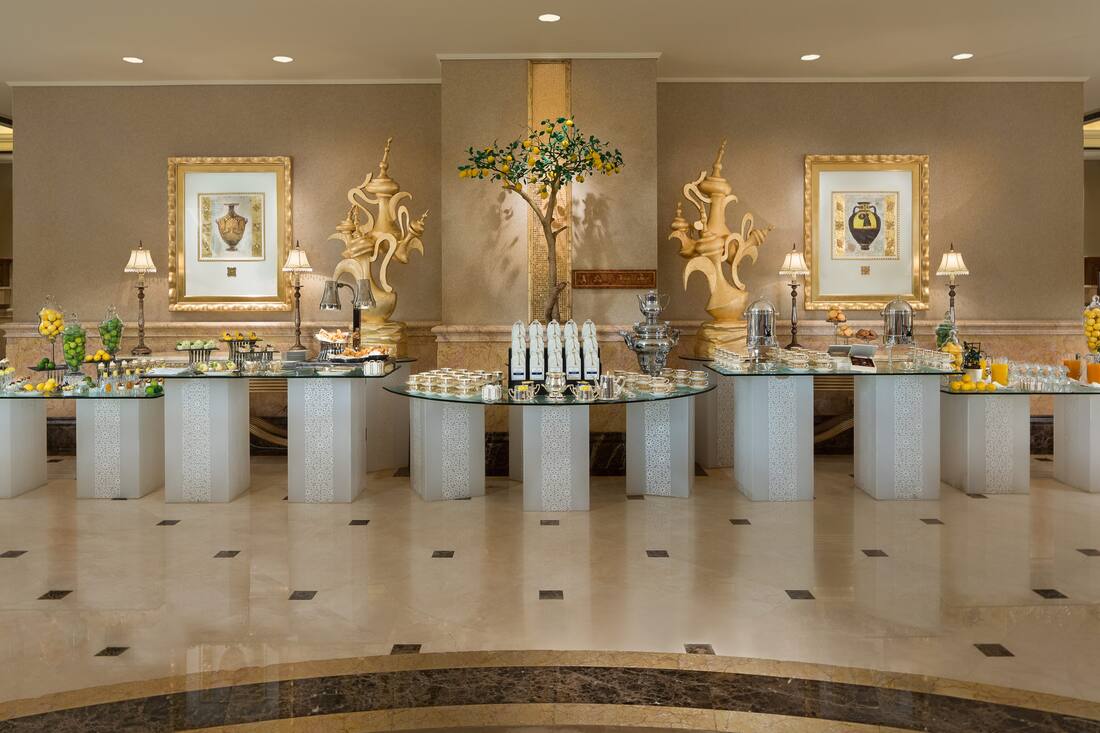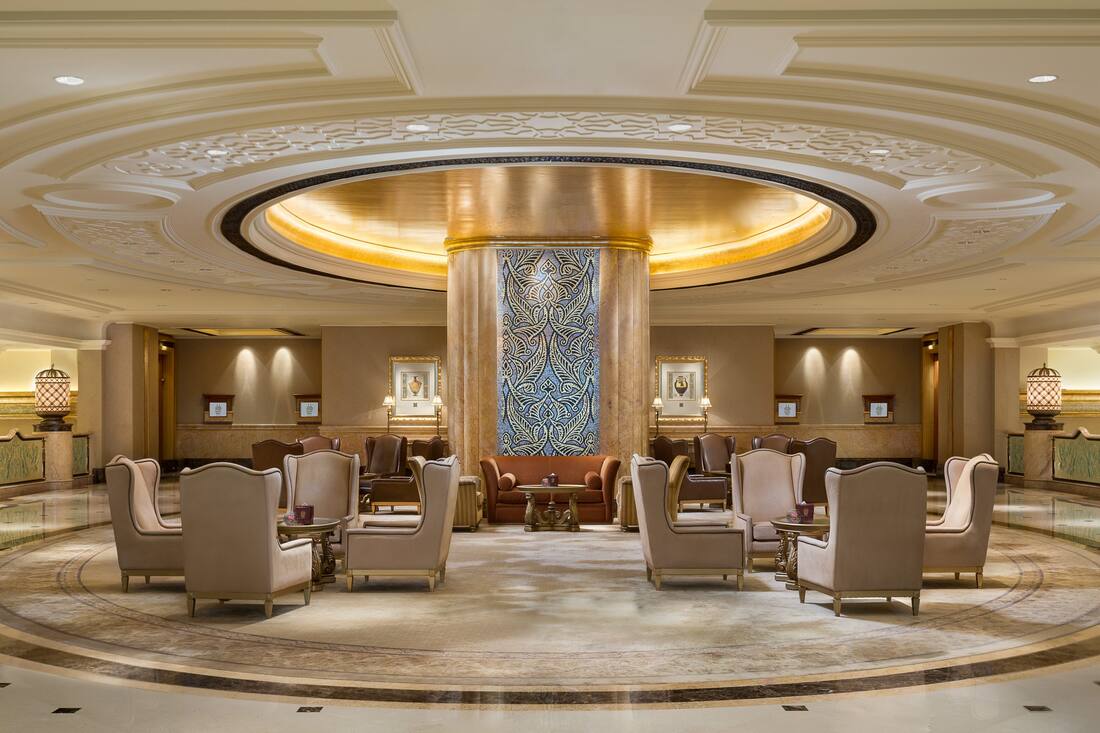 Treat your guests to an Emirates Palace gourmet experience both at the Palace and beyond. Savour culinary creations customized to your specific needs to truly distinguish your event. Whether it is an intimate dinner in your own private garden or lavish wedding, Emirates Palace's catering team will meet your every whim.
Emirates Palace Catering by DWTC
Dubai World Trade Centre (DWTC) has grown into a celebrated hospitality partner for culinary services over the past two decades. First-class facilities and impeccable service is what makes DWTC the preferred choice for international and regional events.
DWTC has an exemplary record of providing catering and hospitality services to members of the ruling family across the emirates, catering to the most discerning palates with the highest levels of culinary service. Extensive experience in hosting royalty, VIPs and dignitaries has enriched its knowledge of catering to the unique styles, palates and ceremonies of these distinguished events and has made it a celebrated expert in crafting exquisite Emirati cuisine.
Our new kitchen facility is set to support additional catering requirements at any off-site location across Abu Dhabi ensuring the same impeccable quality you would expect at the Emirates Palace.
We curate bespoke menus for a variety of occasions, ranging from fairy tale weddings and magnificent private celebrations to government and corporate events, anywhere in Abu Dhabi, indoors or out. Our service includes specially designed menus serving the best of Emirati cuisine, perfect for royal events and other social gatherings. By combining incomparable luxury and impeccable service we elevate every event to make it truly unforgettable no matter what the location.
To book our services or for more information, please call +971 2 690 7701 or email group-epauh-dwtccatering@mohg.com.