Abu Dhabi
Weddings & Events
Weddings & Events
In A Landscape Of Elegance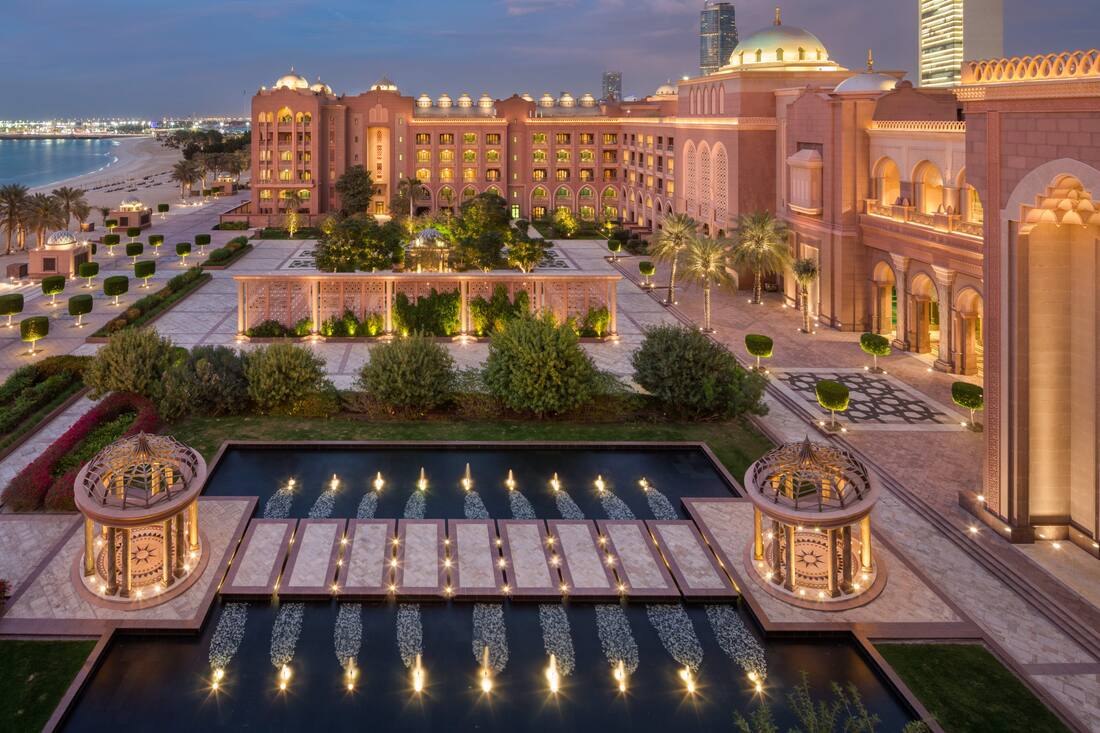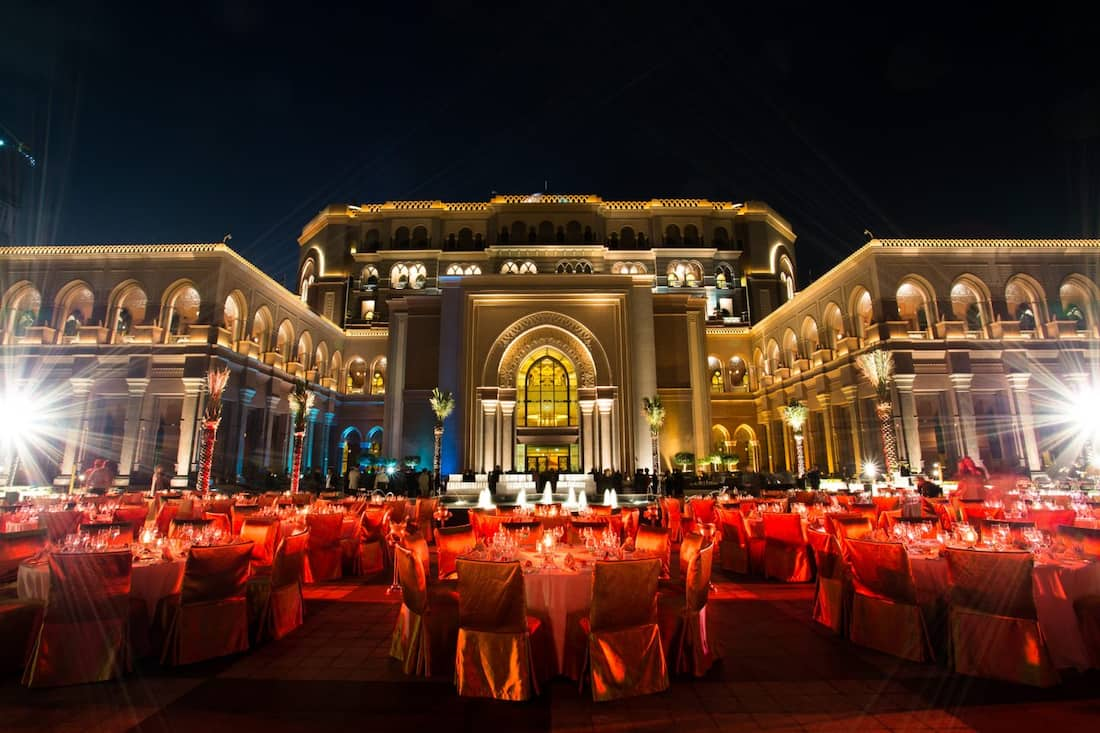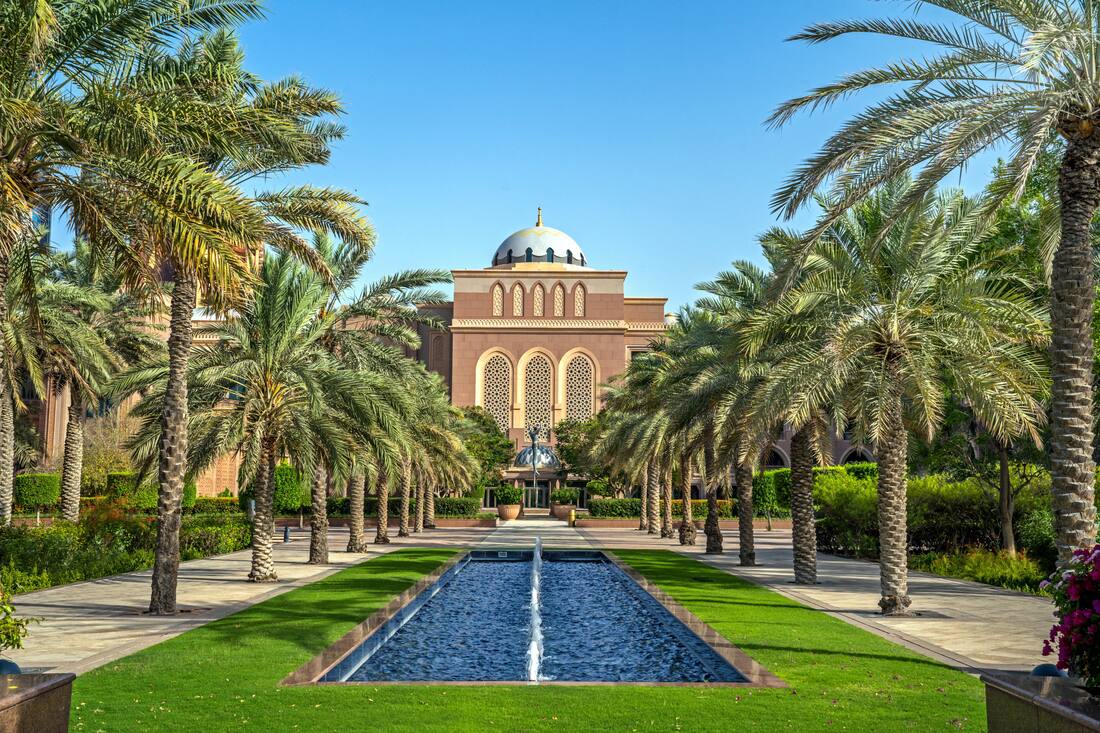 Every wedding is uniquely special, but an Emirates Palace wedding is exceptional. Picture a breathtaking ballroom ornate with marble and gold, blending timeless architectural features with modern design, or 85 hectares of manicured gardens and elegant terraces offering the most glamorous venues for weddings in the UAE. We provide the best options for rooms and reception areas along with a flower shop on site to coordinate all of your floral needs and a talented culinary team ready to tantalize your guests' taste buds. The possibilities for your special day are magically endless when you plan your wedding in Abu Dhabi.
Indoor Weddings
The magnificent Etihad Ballroom is home to the majority of the indoor weddings celebrated at the Emirates Palace Hotel.
At an impressive 2,183 sqm, the ballroom can be divided into three smaller spaces to accommodate a variety of wedding styles and sizes. The regal glamour of the ballroom is enhanced by ornate marble and gold features, complimented by three Swarovski crystal chandeliers, the biggest of which illuminates the middle section and weighs 2.5 tons.
The Etihad Ballroom is a magical location for larger weddings, accommodating up to 2,400 guests.
Outdoor Weddings
Those looking for an outdoor venue are spoilt for choice. With 85 hectares of beautiful gardens, manicured lawns, and regal terraces, and 1.3 km of pristine private beach, find the perfect spot for your special day.
All outdoor venues boast the backdrop of the spectacular façade of Emirates Palace.
Let us create your memorable, once in a lifetime experience under the stars.
Your Destination Indian Wedding
The journey of the most beautiful day of your life is about to begin at Emirates Palace A celebration of love deserves to be memorable for both you and your guests, so we have crafted the perfect Indian Wedding experience to redefine your expectations for opulence and intuitive service. From the sangeet to the saat phera to the bidaai, Emirates Palace provides a luxuriously exclusive setting for an unforgettable traditional vivaah ceremony.
Every detail of your unique celebration, from the ceremony to the tradition Indian wedding flavours is thoroughly attended to by our dedicated team of multinational Indian Wedding Specialists, so you and your guests can enjoy the full splendour of your enchanting Indian wedding traditions and festivities.