Abu Dhabi
Spa & Wellness
Spa & Wellness
During these challenging times, our hotel may not have all Spa and Wellness facilities open, as we respond to local government guidelines and consider the health and safety of our customers, which remains our primary concern.

Please do contact the hotel directly at time of reservation to receive the most updated information.
A spa experience where every sense is indulged
The Emirates Palace Spa Abu Dhabi will instantly transport you to another realm, experience exquisite relaxation thanks to purely indulgent packages that aim to ignite a sense of balance and serenity. The 1,500 sqm award-winning Emirates Palace Spa features a traditional Moroccan Hammam that is well appointed with two Jacuzzis, two steam rooms, heated marble and an ice cave.
Emirates Palace Spa is open daily from 10am - 9pm.
To make a reservation or for further information, please contact us at +971 2 690 7885 or by email to epauh-spa@mohg.com.
Emirates Palace VitaDrip®
Emirates Palace Spa has teamed up with world-leading The Elixir Clinic to offer guests and members tailor-made IV infusions designed to replenish, reinvigorate and restore wellbeing from the inside out.
Guests will embark on a journey of inner vitality and outer radiance within the serenity of the award-winning Spa. In addition to The Elixir Clinic's signature IV infusions, an exclusive Emirates Palace VitaDrip® has been carefully formulated with essential vitamins, minerals, amino acids and antioxidants to enhance energy levels, strengthen immunity, rehydrate the body while promoting detox, anti-aging and overall wellbeing.
Available at the Spa or in the comfort of the guestroom, The Elixir Clinic's bespoke collection of VitaDrip® infusions and vitamin booster shots are customised to the individual's needs. View treatment menu.
Get summer ready with us at Emirates Palace Spa with pampered feet and a glowing skin.
Summer Glow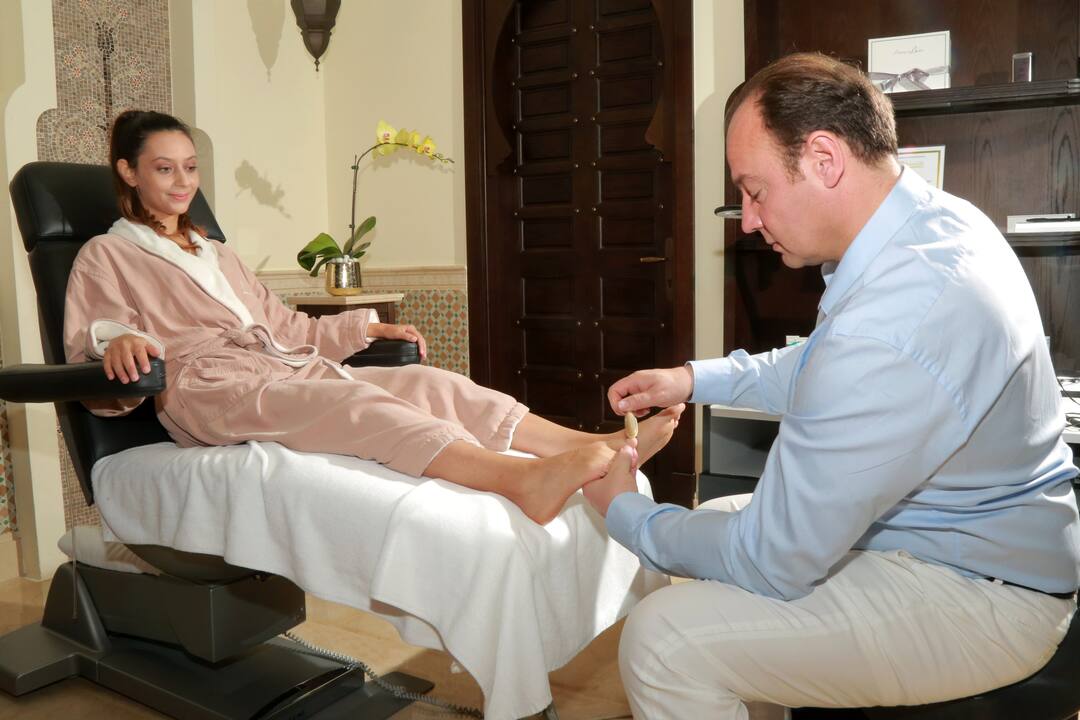 Bastien Gonzalez "Fire & Ice"
A unique treatment that blends cooling and warming sensations to improve blood circulation and well-being to the legs. An invigorating cold Black Diamond Scrub is followed by Bastien's signature massage to relieve muscle tension and improve joint mobility. Warm paraffin wax is then applied to hydrate and soften the skin, leaving your feet silky smooth. Throughout May, enjoy a 15-minute head, neck, and shoulder massage when booking the new Fire & Ice or any other Bastien Gonzalez treatment.
Offer validity: 1 May 2022 onwards Treatment time: 30 minutes Price: AED 420 per person
For reservations: Call: +971 2 690 7885
Email: epauh-spa@mohg.com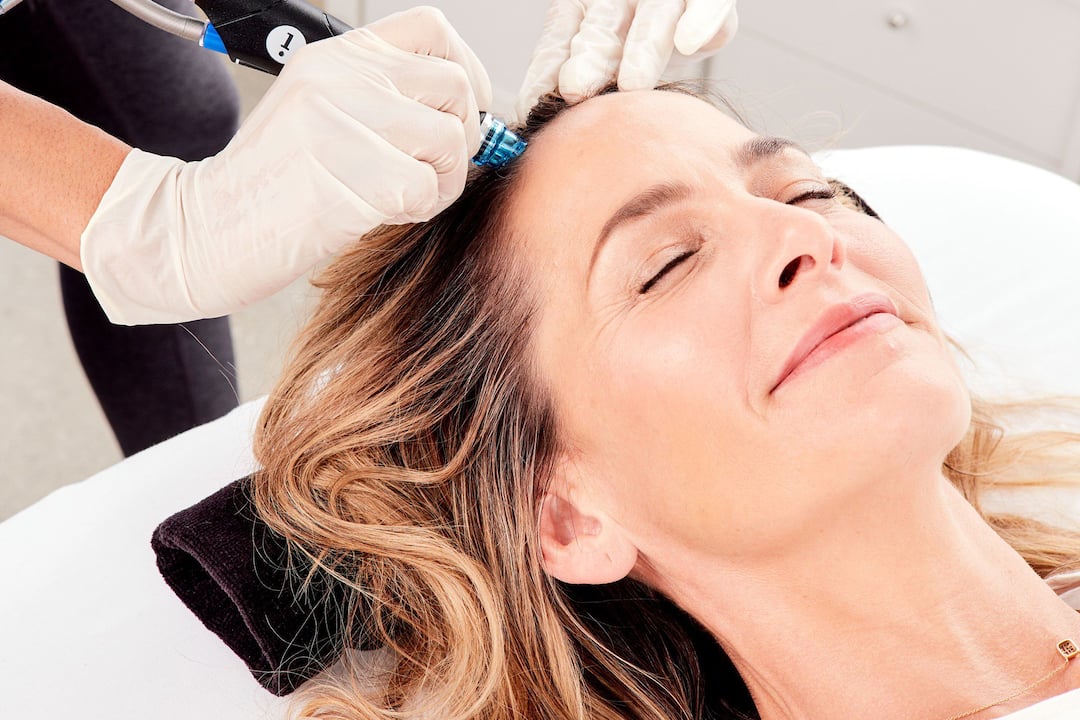 The HydraFacial Factor
A non-invasive treatment that provides instant results for all skin types with no downtime. In just 30 minutes, HydraFacial uses patented technology to deeply cleanse, extract and hydrate your skin. Super serums filled with nourishing antioxidants, peptides and hyaluronic acid to create an instantly gratifying glow. For a limited time only, receive a complimentary Lip or Eye Perk Technology treatment when booking the Platinum HydraFacial or purchasing a series of five Classic HydraFacial.
Offer validity: 1 to 31 May 2022 Treatment time: from 30 minutes Price: from AED 780 per person
For reservations: Call: +971 2 690 7885
Email: epauh-spa@mohg.com