Atlanta
Facilities
Facilities
Offering a combination of space and versatility, our elegant venues are ideally suited to both business and leisure.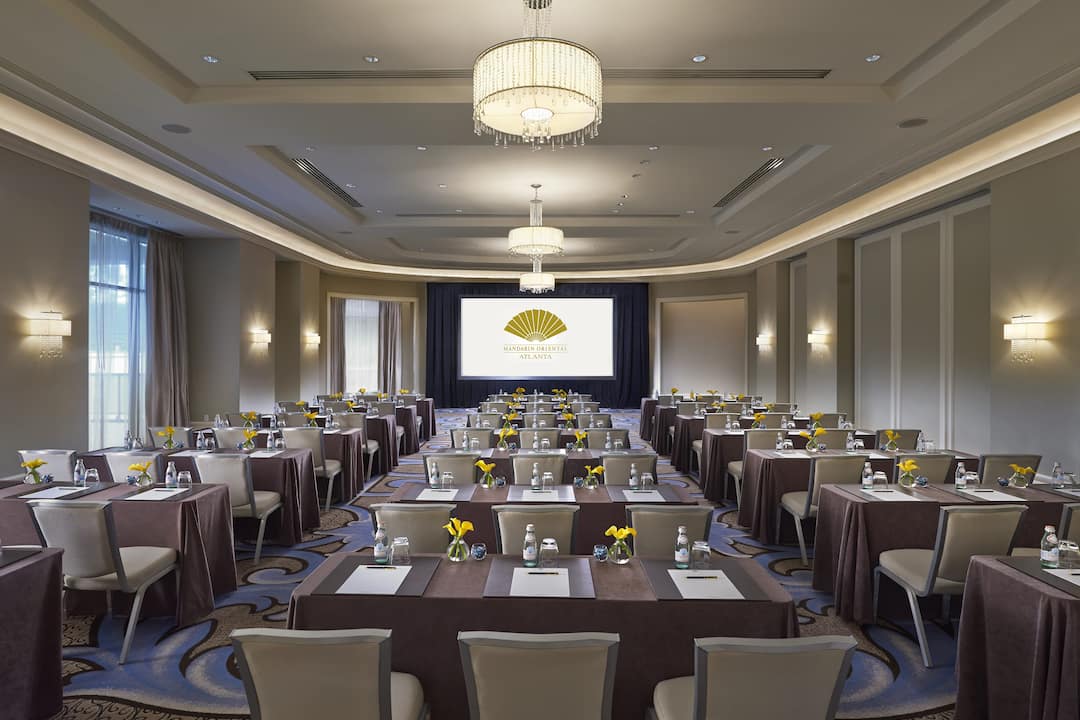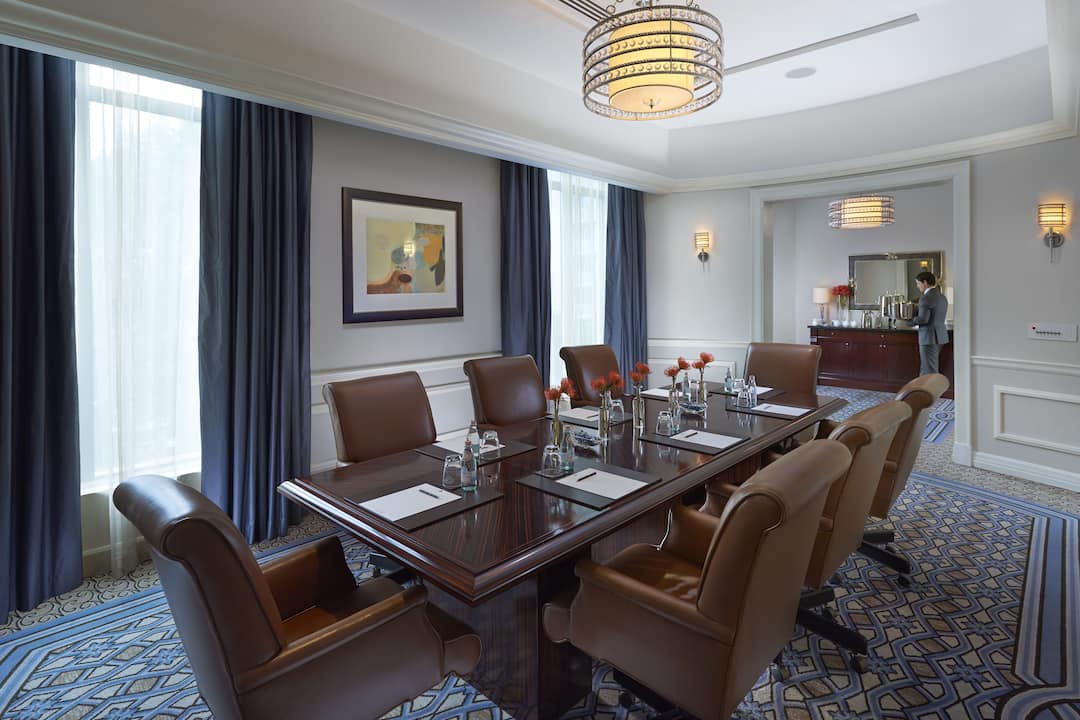 Oriental Ballroom
Our stately ballroom features floor-to-ceiling windows and its own pre-function space for cocktails. Most strikingly, a magnificent terrace overlooks the garden and offers a unique setting for al fresco events.
Azalea
Our second largest event space, this light and spacious room features tall windows and its own pre-function space for welcome receptions. It can be combined with the Lotus room for more space.
Lotus
Located next to the Azalea room, our intimate Lotus room is ideal for breakout sessions and small meetings. It can also be used as a pre-function space for Azalea.
Dogwood
Ideal for private meetings and intimate dining this light-filled room boasts towering windows overlooking the hotel's majestic entrance porch. Subtly decorated in a neutral palette of soft cream, it is one of our most elegant rooms.
Gardenia
This room is located at the top of a sweeping staircase, overlooking the grand entrance and offering beautiful views of Buckhead. With its own pre-function space, it is the ideal choice for private dining and intimate wedding receptions.
Jade Boardroom
A light-filled space with three large windows and an elegant conference table bordered with Macassar ebony. This boardroom also has its own pre-function area.
Taipan Lounge
Overlooking our exquisite garden, Taipan is our elegant lounge perfect for your next event. Awash with light during the day and atmospherically lit at night, Taipan provides a unique setting fit for your next meeting, luncheon or special celebration.
Private Garden
A rare find in the heart of the city, this enchanting outdoor space is exquisitely laid out in the back of our hotel. It is situated within an enclosed courtyard and offers a superb setting for al fresco receptions.
ROOM SPECIFICATIONS
| DIMENSIONS | FLOOR PLANS | SIZE | RECEPTION | DINING | THEATER | CLASSROOM | CONFERENCE | U-SHAPE |
| --- | --- | --- | --- | --- | --- | --- | --- | --- |
| Oriental Ballroom | View | 1960 sqf | 200 | 120 | 200 | 90 | 42 | 45 |
| Oriental, Pre-Function | | 806 sqf | 120 | 50 | - | - | - | - |
| Oriental Terrace | | 390 sqf | 20 | 20 | - | - | - | - |
| Azalea | View | 1500 sqf | 200 | 120 | 170 | 70 | 48 | 45 |
| Taipan Lounge | View | 1056 sqf | 100 | 72 | 40 | 20 | 20 | 22 |
| Lotus | View | 730 sqf | 80 | 45 | 40 | 20 | 20 | 22 |
| Gardenia | View | 575 sqf | 50 | 40 | 70 | 24 | 22 | 20 |
| Gardenia Pre-Function | | 312 sqf | 20 | - | - | - | - | - |
| Dogwood | View | 460 sqf | 45 | 40 | 40 | 24 | 20 | 20 |
| Jade | View | 330 sqf | - | - | - | - | 10 | - |
| Jade Pre-Function | | 120 sqf | - | - | - | - | - | - |
| Private Garden | | - | 100 | - | - | - | - | - |