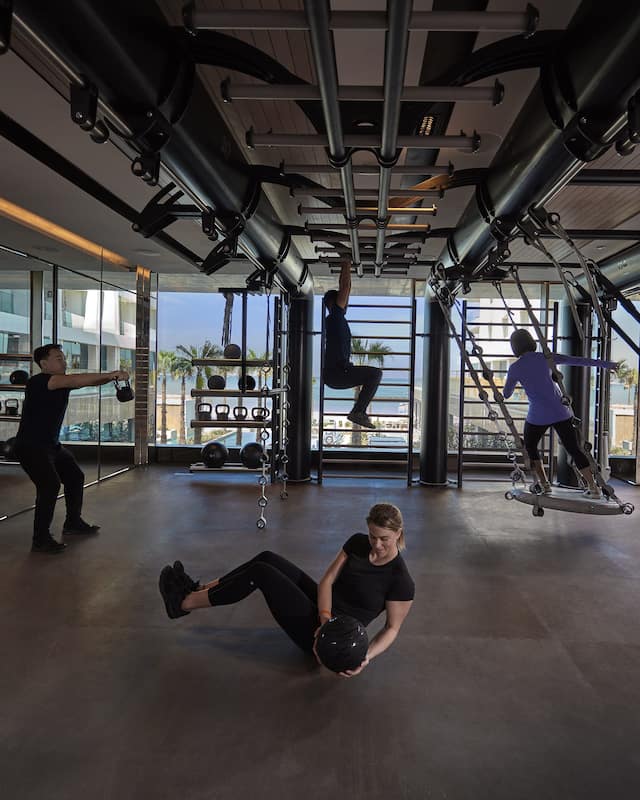 DubaiFitness & Wellness
Fitness & Wellness
Stay active with our pools, state-of-the-art fitness equipment and range of classes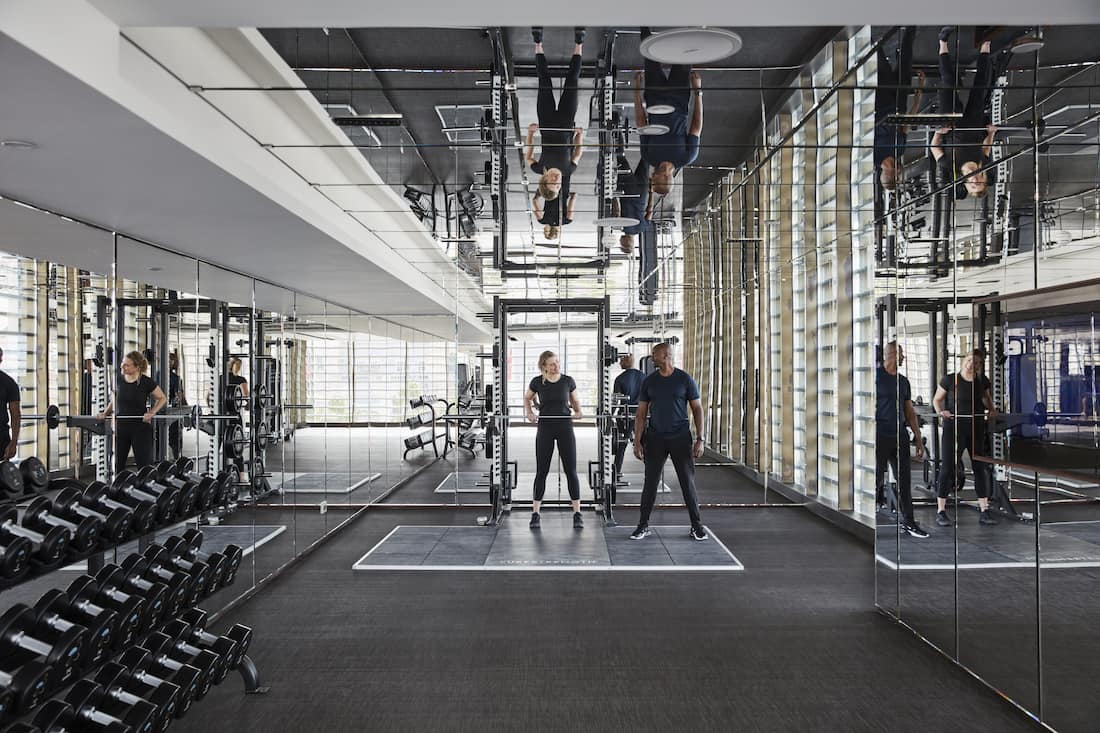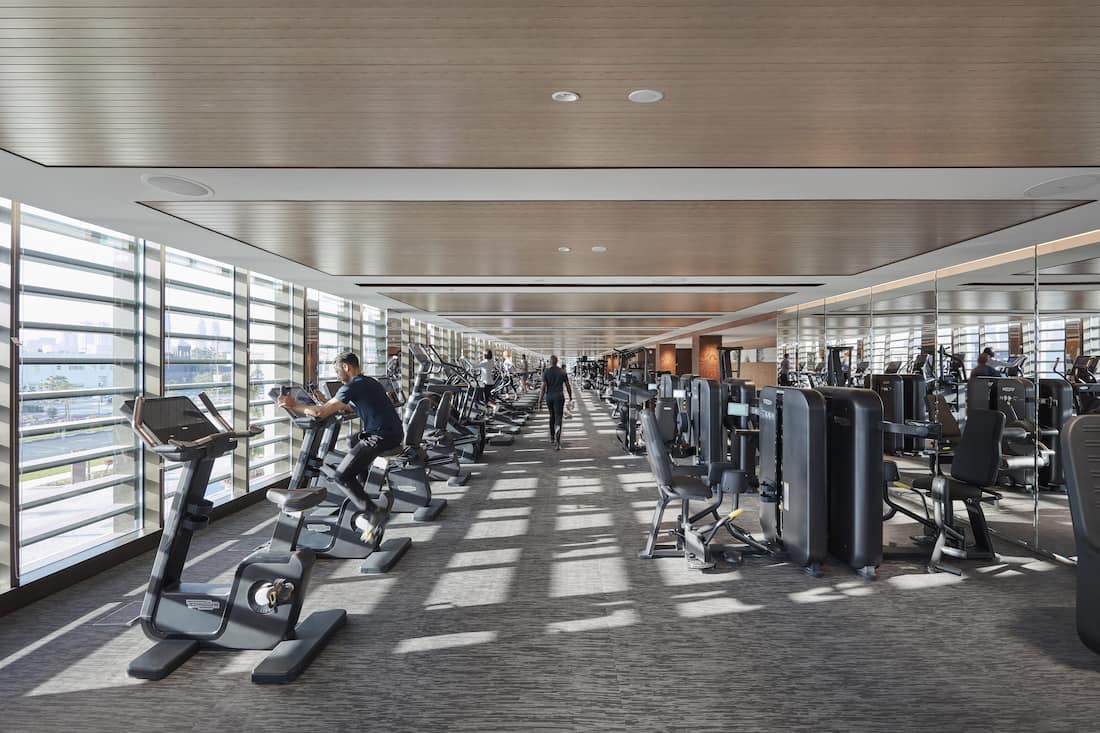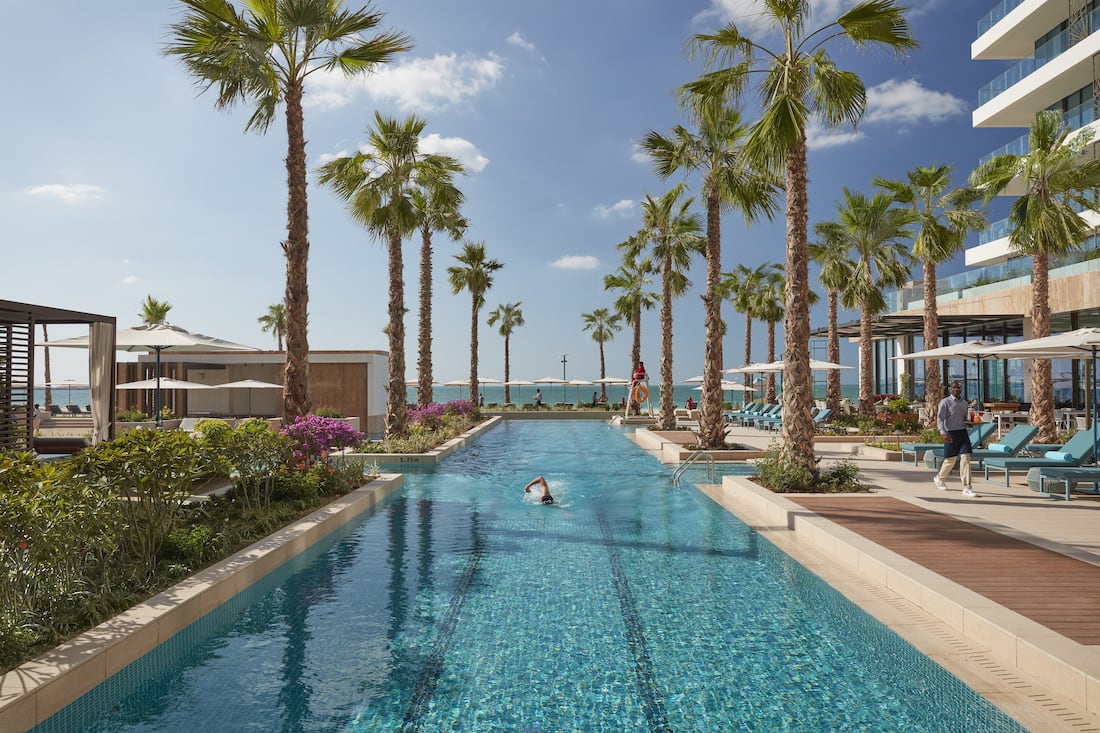 Our Fitness Centre and Movement Studio are equipped with state of the art results-oriented fitness equipment, targeted to achieve your wellness goals. This equipment includes cardiovascular, strength and flexibility equipment from the Technogym® Artis range and OUTRACE® functional training.
Over 35 state-of-the-art Technogym Cardio and Strength machines in our 4,000 sqft Fitness Centre
High-performance Functional Area; including the Omnia 3, SkillRow and SkillMill self-powered treadmill
Go Freestyle in our 1,500 sqft Movement Studio, with the fully adaptable OUTRACE functional training rig
Get training support and track your fitness journey using our dynamic MyWellness digital application from Technogym
Personal Training
Whatever your goal, be it to improve overall fitness and wellness, improve endurance or to gain strength and guidance for a lifestyle change, our specialised instructors will work with you to ensure that you focus on appropriate customised exercises to gain optimal results and to help you reach your full potential.
Fitness Assessment Testing
Ever wondered how fit or in shape you are? Let our team of experienced Fitness Instructors guide you through a physical Fitness Examination. Measuring recovery time, Fitness levels, Body Fat and Flexibility. Encouraging you to take your fitness journey to the next level.
Xpress MAX
A session with some of the most intense functional exercises will challenge your stamina and strength.
MO MAX – Movement, Speed & Agility
A fast-paced, functional training program in the MOvement Studio, utilising our signature OUTRACE® rig helps to improve your overall speed, strength, stamina, power and agility. Ladies only classes available.
Beach Blaster Bootcamp
A fast-paced, team based functional training program on the beach helps to improve your overall speed, strength, stamina, power and agility.
Please contact Fitness & Wellness Reception for pricing of classes and ladies only classes