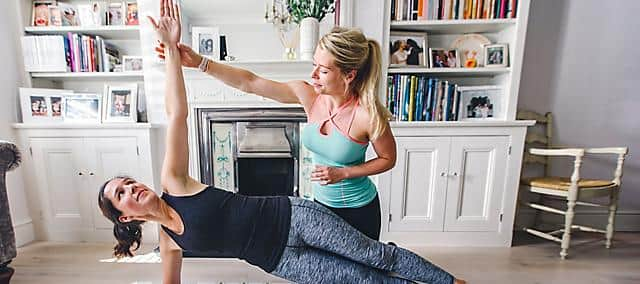 How to improve your posture
Tips from Hollie Grant, the celebrated Pilates expert behind the new PilatesPT studio at Mandarin Oriental Hyde Park, London

BY TABITHA LASLEY
Tabitha Lasley is a lifestyle and wellbeing journalist whose work has been published in titles including Grazia, Marie Claire, Elle and Cosmopolitan.
Hollie Grant originally trained as a pastry chef before discovering her calling in Pilates and founding the Model Method, which combines HIIT training and Pilates. "It's not about weight loss. It's about making sure you move your body every day, your mental health is good and that you eat healthily," says Grant, whose clients include the likes of supermodel Jourdan Dunn. Her new studio opens in February 2018 at Mandarin Oriental Hyde Park, London. "It's a beautiful space that looks over the swimming pool," she says. "The main studio is equipped with a Reformer Pilates machine, a treadmill, TRX and dumbbells. Off that room is a consultation suite, where we'll take postural analysis. Clients who do Pilates often are strong in every single movement. It's universal strength. They'll try something new – like climbing – and find they're good at it, even though they've never done it before. Pilates educates you on how your body moves." With that in mind, here are Grant's tips on how anyone can improve their posture in an increasingly sedentary and digitised world.
Balance your baggage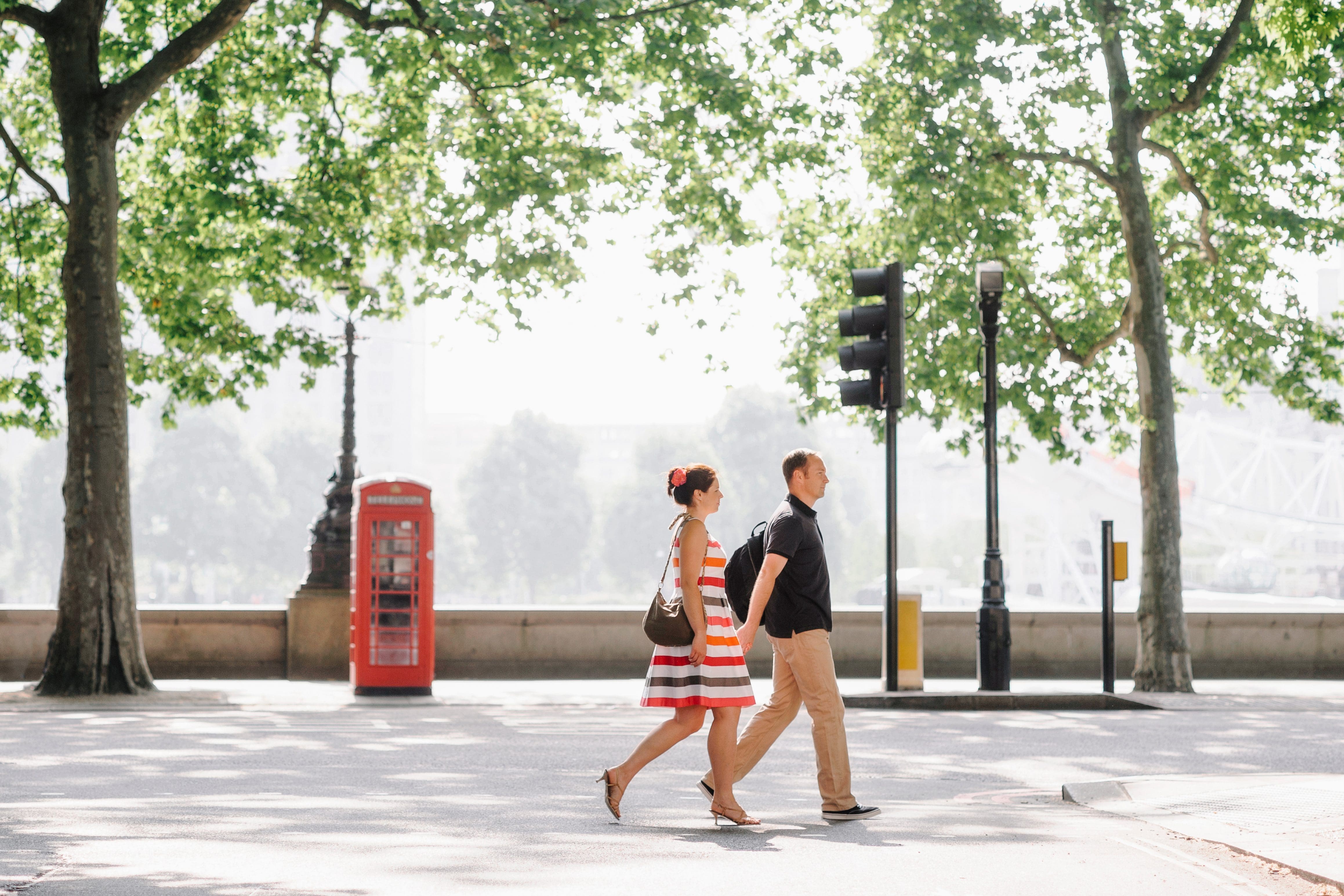 "The average handbag weighs around 5lbs," says Grant. "That's before you add your gym or laptop bag, your overnight bag or the trench coat tucked over your arm. Most people like to keep their dominant arm free, so they end up carrying everything on their spare shoulder. This can lead to an overdevelopment of one side of the body and a spine that leans to one side. Try to share the weight of your baggage between two bags and wear one on each shoulder. Or carry a rucksack, which spreads the weight equally across the shoulders."
Put your phone away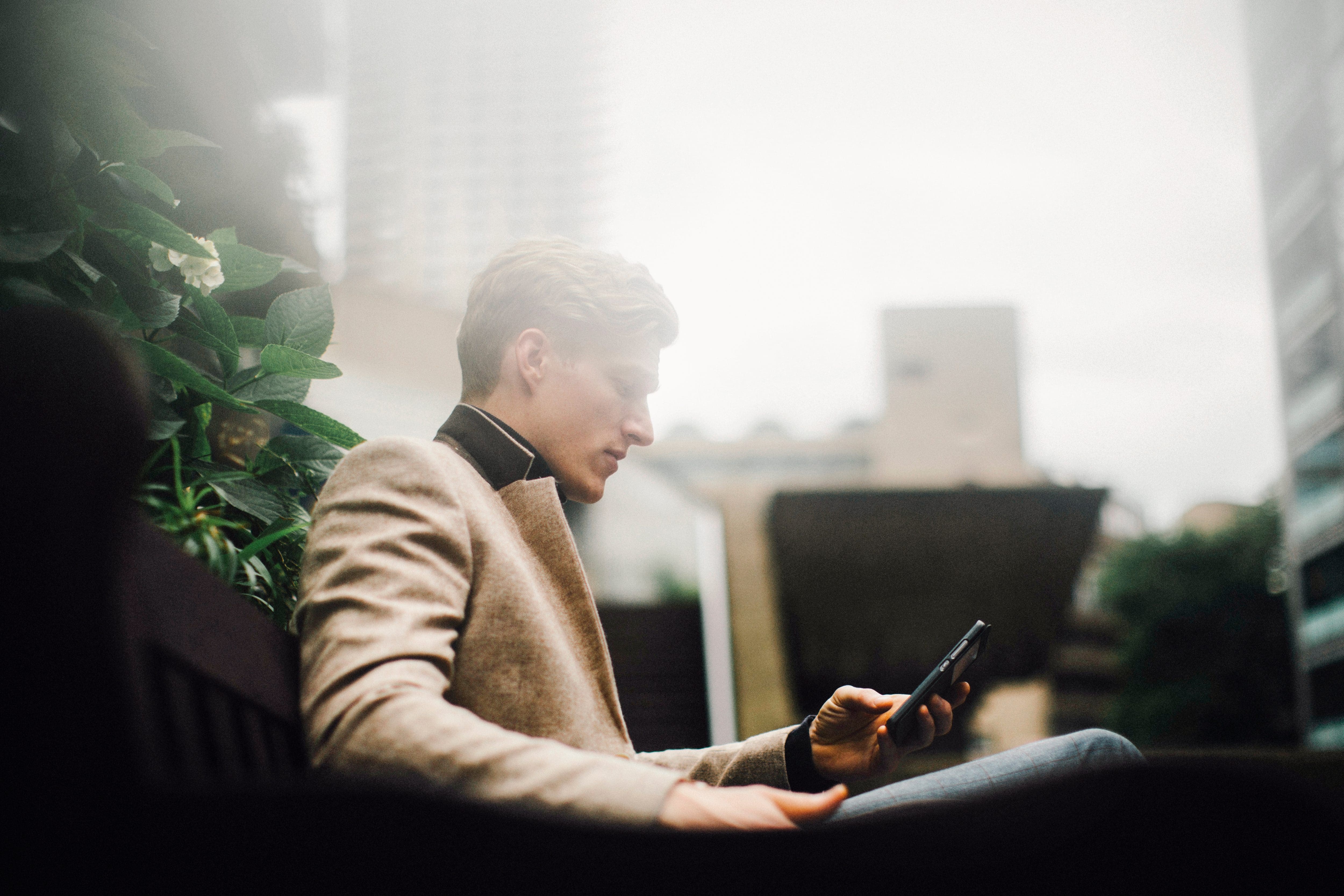 "Look around, and you'll see that most of us are multi-tasking: emailing, texting, checking social media on the go. That requires us to look down, which causes the neck extensors to lengthen and fight to control the weight of the head," warns Grant. "Over time this head-down posture causes neck tension, migraines, a double chin and a crease in the back of the neck. So, put simply, try not to use your phone as much. But if you do have to, keep it up in your eye line, rather than bringing your head down."
Don't lean in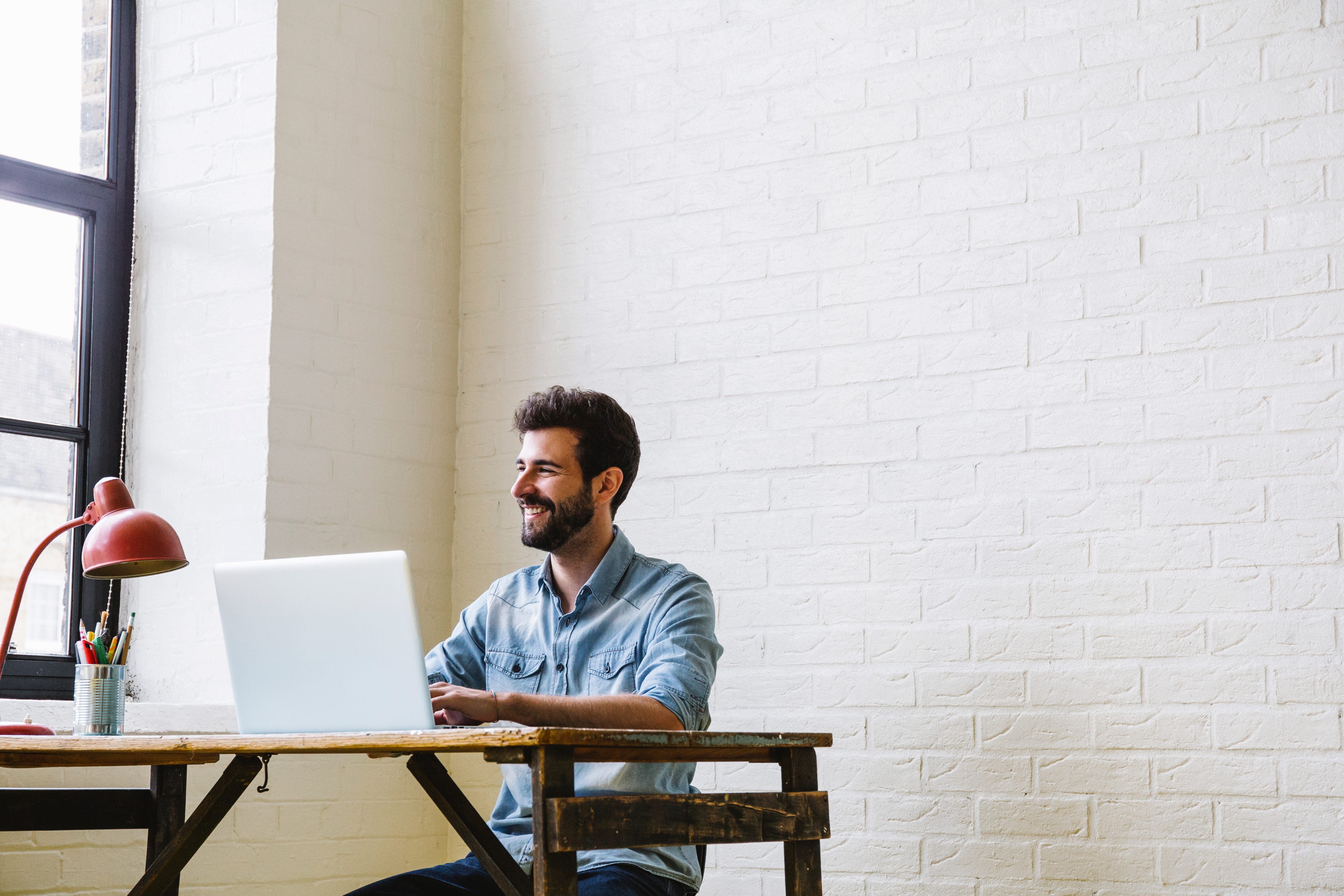 "Aesthetics are treated as being more important than ergonomics in many modern offices, and there are new places to work from – cafés, members' clubs, co-working spaces – so we're no longer sitting at desks set up purely for working," observes Grant. "Laptop screens tend to be low, chairs are bucket-shaped and your seat is rarely set to your height, so you have to really lean forwards over the desk. When sitting at a desk, you should have a 90° angle at your ankles, knees, hips and elbows. Your eyeline should be straight forward and your shoulders should be relaxed, not up by your ears. If your feet don't touch the ground and you don't have that 90° angle, put your feet on a footpad, and change the height of the seat. If you're using a laptop, get a stand, and a separate mouse and keyboard, so your screen is up at eyeline and your arms are down on the table. And use a chair that is designed for desk work."
Pick up your kids with care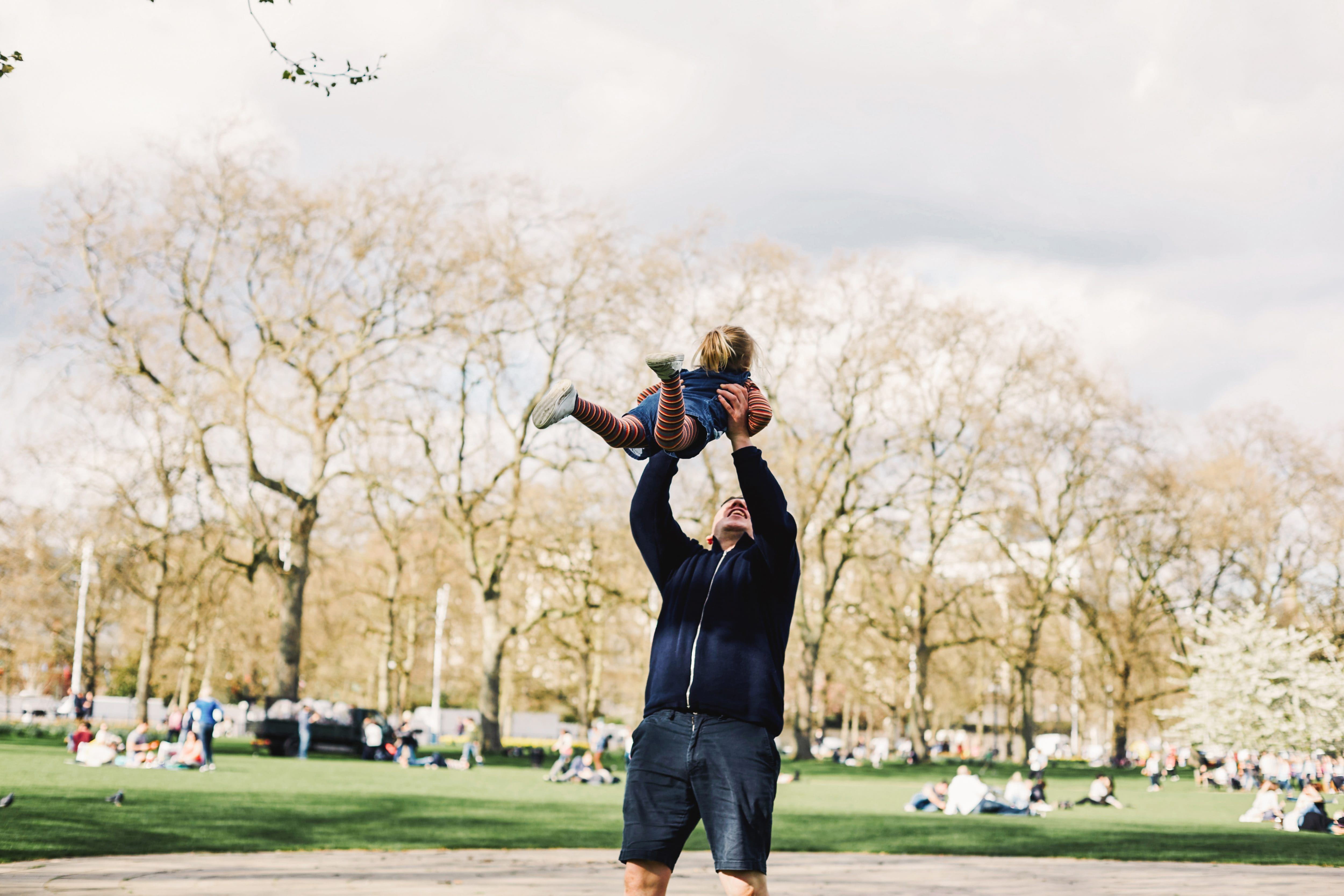 "When you're rushing to scoop up a crying child, technique tends to go out of the window," says Grant. "One problem we see a lot in the studio is mothers with slipped discs, from twisting to take their child out of their car seat. We had a client who ended up giving himself scoliosis from carrying his child with the same arm. So be mindful. Try to bend at the knees and face the child. And don't stand with them resting on the same hip all the time: you'll end up with a wonky pelvis. Try to carry the child in a different arm each time, for the same reason you should balance your baggage."
Train smart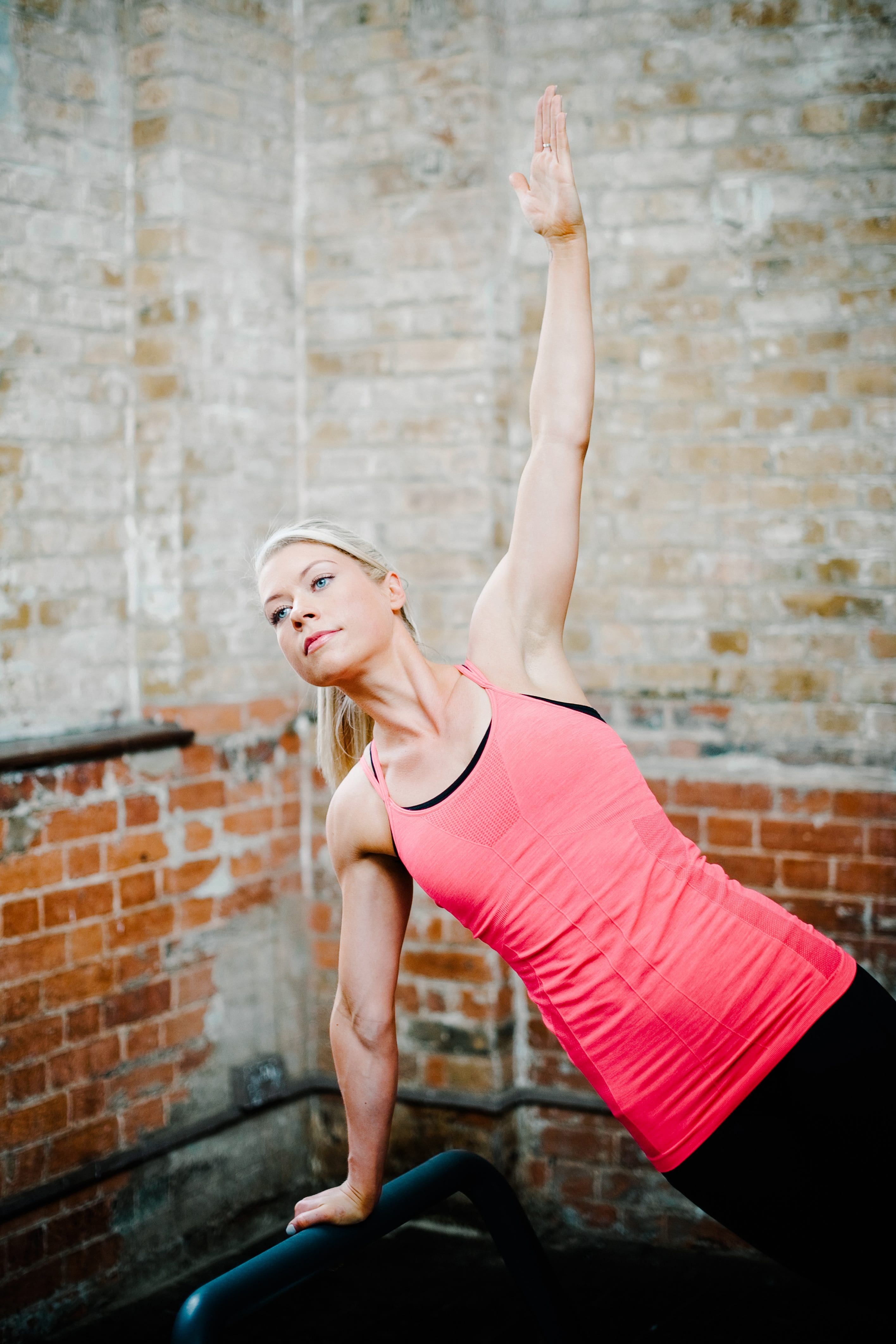 "There are so many training options available now, people tend to hop from one technique to the other, or choose whatever's on-trend," says Grant. "But the majority of people I see need stronger glutes, looser hip flexors, stronger abdominals and back extensors, and looser neck flexors and pecs. Instead, many of us end up training the muscle groups that we're good at. A lot of guys in the gym work their pecs and it's one of the worst things they can do, because they're already hunched. Men just don't need to keep working their pecs and biceps. And women don't need to keep training their legs. Try to mix it up. And always put technique first."
Photos : Getty Images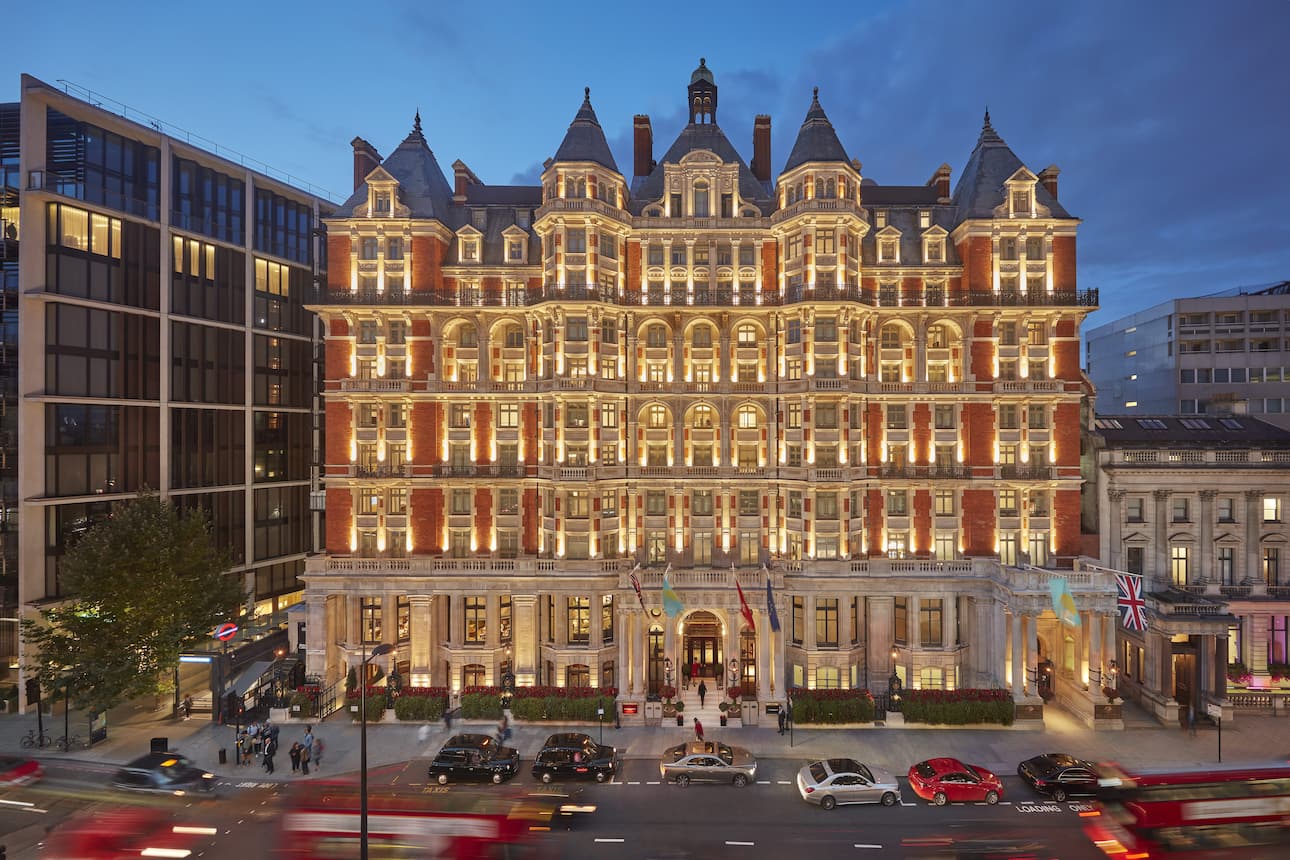 Experience the PilatesPT studio
Mandarin Oriental Hyde Park, London has teamed up with award-winning trainer and founder of London's successful PilatesPT studio Hollie Grant to offer a menu of holistic and bespoke programmes at the hotel's new PilatesPT Studio from 5 February, 2018. All programmes are suitable for both men and women.
View Details