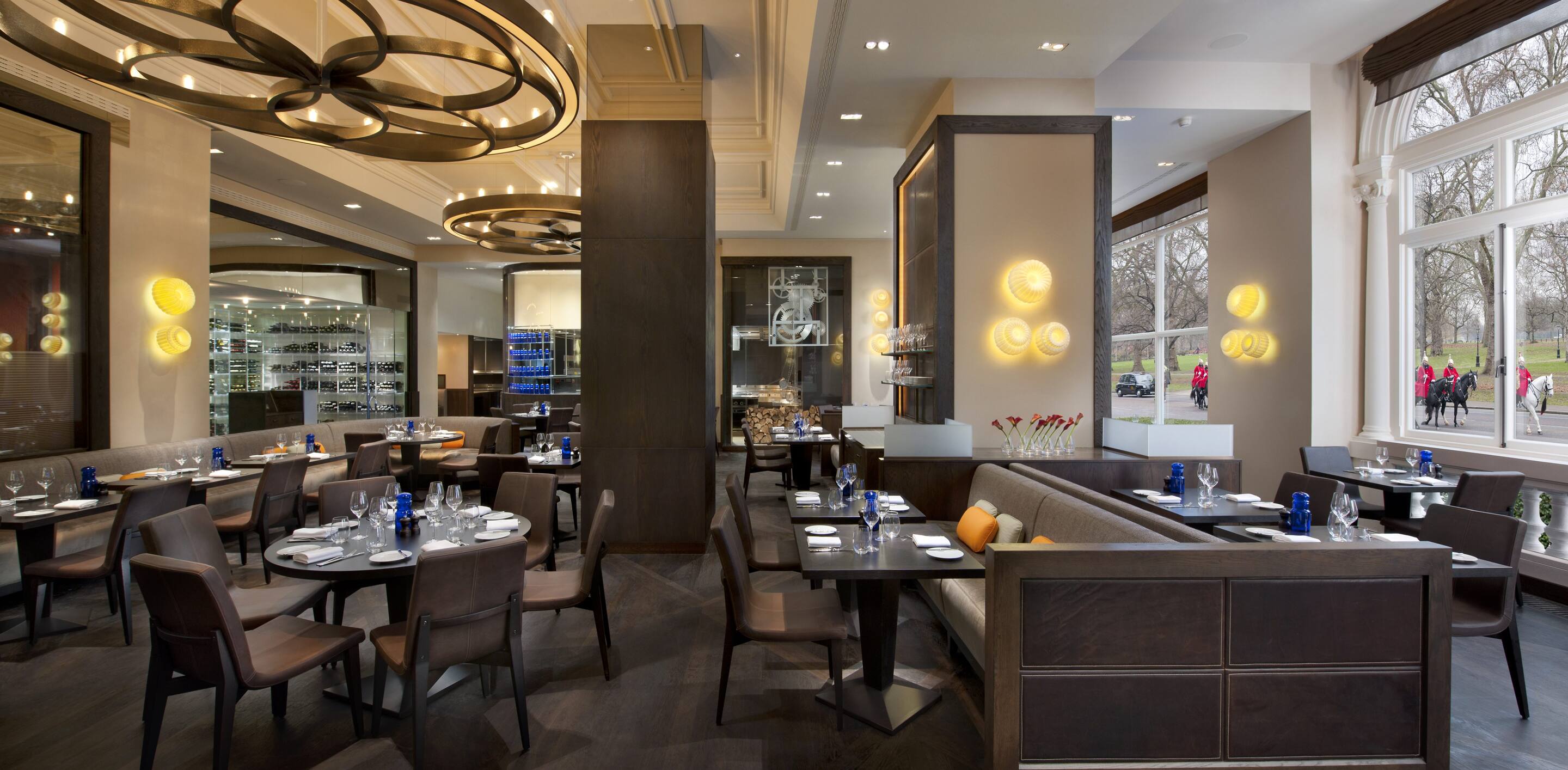 Isn't it time you came to Dinner?
Historic-Inspired British
Closed
17 - 27 August 2017
Showered with accolades, Dinner by Heston Blumenthal is one of the world's most celebrated restaurants. Having spent years researching and exploring Britain's gastronomic past, Blumenthal and Executive Chef Ashley Palmer-Watts consulted with food historians and spent endless hours at The British Library in search of ideas. The result is a menu that has achieved worldwide recognition from food critics, chefs and customers alike.
With exceptional views of Hyde Park, the restaurant's interior was inspired by Heston Blumenthal's deep interest and knowledge of 15th and 16th century cookery. Using natural materials such as wood, leather and iron, the design references historic craftsmanship whilst simultaneously creating a chic, contemporary feel. With glass walls opening up onto the kitchen, diners can witness the restaurant's unique spit roast pulley system, which is modelled after an original used in the royal court.