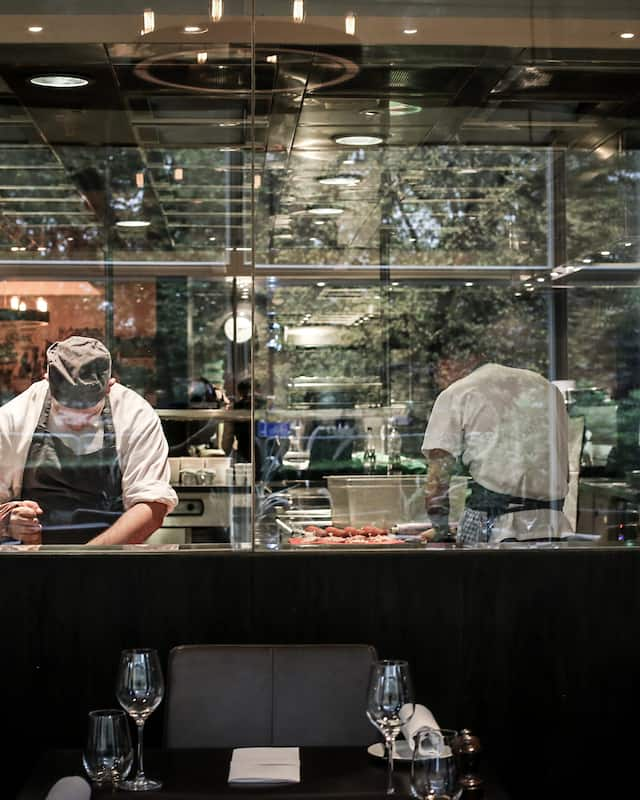 Dinner by Heston Blumenthal
Heston Blumenthal
Born in London, Heston Blumenthal rose to fame through his first restaurant, The Fat Duck, in Bray, Berkshire. Opened in 1995, it earned its first Michelin star in 1998 and has retained three since 2004.
With a unique and insatiable mind, Heston Blumenthal has changed the way we approach and understand food and dining. An Honorary Fellow of the Royal Society of Chemistry and awarded an OBE for services to gastronomy, Heston Blumenthal's work has been recognised worldwide. His relentless research into the history of gastronomy has proved irresistible and together with Ashley Palmer-Watts resulted in the concept for Dinner by Heston Blumenthal.
Ashley Palmer-Watts
With an obsessive commitment to research and creativity, Ashley Palmer-Watts has worked alongside Heston for just under 20 years.
Working with food historians and researching in the British Library and the kitchen archives at Hampton Court Palace, Ashley has, together with Heston, created a modern menu of dishes inspired by historic recipes and cookbooks, with elements dating back to the 14th Century. From the tables of farmers to the banquets of the Royal Courts, ideas and gastronomic insights range from the 13th century to Victorian times.
Ashley Palmer-Watts is Chef Director of Dinner by Heston Blumenthal.
6-9:30pm (Sun-Wed & Bank Holidays) Last order 10pm
6:30 - 10pm (Thu-Sat) Last order 10:30pm