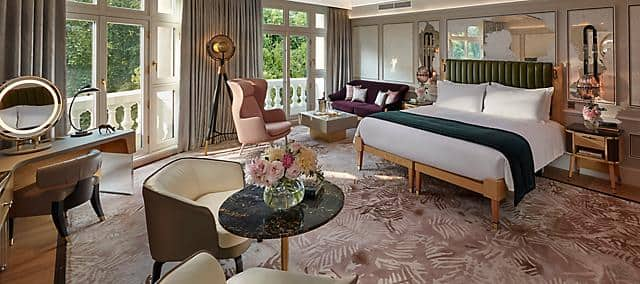 London
Rooms & Suites
Rooms & Suites
English elegance and sumptuous style
Internationally acclaimed designer, Joyce Wang, drew inspiration from the natural beauty of Hyde Park and the 20th century Golden Age of travel to create our exquisite new rooms and suites. Each of our 181 guestrooms and suites exude contemporary London style and timeless British elegance. With art deco-inspired features and carefully curated artworks, Mandarin Oriental Hyde Park, London is the perfect place to stay in iconic London.
To learn more please visit our Reimagined and Reinvented section and should you wish to be kept posted on future promotions and developments please click here.
View the suites ebrochure to see our stunning new suites which are bookable online now, or view our reopening promotion.