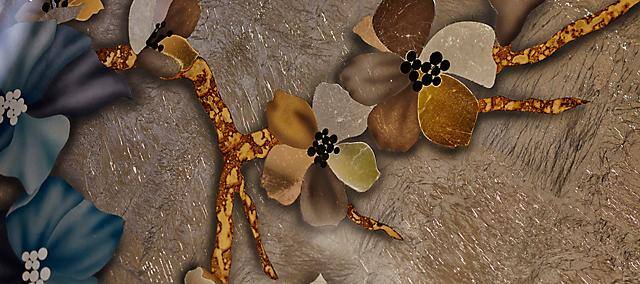 London
In-Residence Wellness Practitioners
In-Residence Wellness Practitioners
An urban wellness hub in the heart of London.
We offer a fully customisable treatment programme with a multidisciplinary approach to wellbeing by our world class practitioners.
All appointments are available upon request, and subject to availability.
In-Residence Wellness Practitioners
Beauty
With exclusive clinics in New York, Los Angeles, Doha, Miami, London and Toronto, Nichola Joss is one of the beauty industry's most revered skincare experts. She remains the facialist of choice for many A-list clients and regularly features as a world leading skincare therapist in the most prominent magazines including Vogue, Harper's Bazaar and Tatler. She frequently works with leading fashion houses such as Roland Mouret and Victoria Beckham as well as with top skincare brands. Nichola is best known for her 'Inner Facial™' which promotes lymphatic drainage using her unique facial movements and inner mouth massage to lift and sculpt the facial muscles and increase circulation. Voted the world's leading facialist in 2019, Nichola combines her experience to create bespoke treatments that yield immediate and lasting results. She tailors each facial and massage to her client's specific needs, carefully selecting the right products and approach to achieve the best results. Nichola is passionate about protecting the environment and ensuring that skincare is ethically produced, sustainably sourced and never tested on animals.
Treatments Available
Inner Facial
Full Body Lymphatic Drainage Massage
Body Detox Sculpting Massage – CHI NEI TSANG
Nichola Joss Hormone Method Treatment
Mind and Body
Authentic Chakra and Energy Healing Specialist
Padma Coram is a multi-award-winning Entrepreneur & Amazon's No.1 Best-selling Author. Padma has since birth been living this cosmopolitan East-West lifestyle. Having travelled the globe, she understands modern, URBAN issues and busy lifestyles, with magical results. Indian born, Padma's passion for helping people improve their lives has been instilled and practiced since birth. She comes from the first family of Wellness, a distinguished line of Yoga Masters (including Swami Sivananda of the Sivananda Yoga fame). She has an immense understanding of luxury lifestyle and international cultures and backgrounds.
Treatments Available
Soul Cards and Colour Therapy
Chakra Meditation and Crystal Healing
Yoga Nidra (Sleep Theary
Breathwork and Burnout Therapy (Prevention & Cure)
Mindfulness
One to One Consultations
Remote Online Consultations
Mind and Body
Francy Lema is Naturopath and Acupuncturist, Yoga teacher (Yoga Alliance) Thai massage Teacher (ITM School registered) and certificated professional in Therapeutic Massage. With more than 10 years' experience in wellness and nutrition, she has learnt different oriental techniques in Asia, and enlarged her western training and concept of global health and wellness. Her passion, vocational work, and way of life, has as main focus to improve the quality of life of individuals, restoring physical and emotional health.
Treatments Available
Sea Magnesium Deep Massage
Yoga-Thai Massage
Shiatsu
Naturopath Consultation
Authentic Japanese Reiki Specialist
Rika is originally from Japan and has been practicing Reiki for close to 20 years. Her style of Reiki is called Jikiden Reiki, which is renowned as the most authentic Reiki system available today. She is one of very few Reiki teachers in the world given the highly regarded title Daishihan. Her rich experience as a holistic therapist and her extensive knowledge of holistic health, from both East and West, allow her to offer a uniquely tailored and heartfelt service to each client.
Reiki is an energy healing and touch therapy that originated in Japan. It promotes one's natural healing ability which restores physical, emotional and mental wellness. During a Reiki treatment, Rika finds areas of the body that most require healing to create a personalised, more effective therapy and optimise the balance of well-being. Clients often describe a feeling of peaceful contentment after receiving a session from Rika, relaxed yet energised and focused.
Treatments Available
Reiki by RIKA TANAKA
Eastern Inspired
Professor Song Ke, has practiced and taught Traditional Chinese Medicine worldwide for over 30 years. He is highly regarded for the treatment of skin disorders, allergies, diabetes, gynaecological conditions, infertility, epilepsy, emotional disorders and many others. He practices at Asanté Academy and a number of other clinics in London.
Treatments Available
TCM one to one Consultation
ACUPUNCTURE by ASANTE
TAI CHI by ASANTE
QIGONG by ASANTE
TAUINA MASSAGE by ASANTE
Mind and Body
Therapist and Coach
Meditation, Mindfulness & Self-help
For over 25 years, Andrew Johnson has been helping people to relax, change and create the lives they want. His work has motivated and empowered people across the world, and helped them cope with stress, overcoming anxiety or fears, breaking habits and achieving their full potential. Andrew uses a range of techniques which allow people to successfully regain control and achieve positive outcomes in their work, home and personal life. Simple, safe and easy to learn and integrate in daily life, these techniques include relaxation therapy, stress management, clinical hypnotherapy, meditation and mindfulness.
Treatments Available
Remote Online Consultations
Nutrition
Gloria is a certified nutritional therapist and health coach specialising in providing nutritional care for digestive problems like IBS, bloating, Dysbiosis, abdominal pain and Coeliac disease or anyone who wants to lose weight and regain their health.
Whether you want to improve your sleep, reduce your fatigue or detoxify your body to feel energized Gloria can support with a structured programme and expert care.
What to expect
Initial consultation will take between 60 to 90 minutes
Prior the consultation you will receive a health questionnaire. This is to be returned 1- 2 days prior to the appointment.
An array of nutrition and lifestyle coaching programmes to choose from.
Functional testing, including food intolerance and allergy testing.
Personalised meal plan.
Packages available on request covering such areas as vegan diet, spring clean, weight gain, sugar reduction.
Mind and Body
Kate Thomson is a Craniosacral Therapist and Myofascial Release practitioner, her treatments are highly personalised and install deep stillness, restoration and relaxation.
Kates has extensive experience in working with people of all ages from all backgrounds, abilities and disabilities. Her deep sensitivity provides a treatment where pain melts away and difficult emotions-past and present-are given perspective and resolution. Her aim is to help people come to terms with the past, live in the present, and support a future of happiness, where opportunities can flourish and wishes can come true.
Treatments Available
Craniosacral Treatment & Myofacial Release
Mind and Body
Shaylini is a world-renowned Reiki Master Teacher and Practitioner with a worldwide and celebrity clientele. She provides deeply healing treatments ranging from Reiki healing, Chakra balancing, guided healing meditations and an array of healing energy therapies to help experience freedom from emotional, mental and physical imbalances.
The Sacred Self has been created by Shaylini to help you feel nurtured, inspired, balanced, free and most importantly happy. Through these techniques guests will naturally experience an alchemical shift in energy leading to peace, joy and freedom. Shaylini leads her healing with a compassionate and heart-centred approach to bring clarity of mind, balance of body, healing of the soul and nurturing of our Sacred Self.
Treatments Available
Deeply Intuitive Reiki Healing
Chakra Balancing Healing
Reiki Healing & Chakra Balancing
Deep Emotional Healing & Cleansing
Reiki & Crystal Healing with Rose Quartz & Selenite
Guided Meditation Sessions (option of 1 to 1 or group)
HCPC registered Physiotherapist and professional/ Medical Masseur
Heshmat is a Musculoskeletal Physiotherapist and a professional specialist Masseur. He is a HCPC registered physiotherapist, a member of the CSP, holds a Physiotherapy degree from Iran and a Physiotherapy MSc from University of East London. Heshmat's professional experience includes musculoskeletal and neurological physiotherapy in hospitals, private clinics, and community-based settings.
Within his work, Heshmat uses different physiotherapy interventions appropriate to the guests' condition to relieve pain, increase range of movement, strengthen muscles and improve function. Heshmat uses rehabilitative exercise therapy, manual therapy techniques, myofascial release technique, spinal traction, manipulation, and soft tissue mobilisation.
With a passion for his profession and the clients he treats, Heshmat continually works to bring together traditional theory, clinical understanding and current research to provide a holistic approach to his treatments.
Treatments Available
Physiotherapy: neck and lower back pain, sport injuries, muscle and ligament injuries, work-related muscle tightness and pain, general muscle tightness and tension, migraine and trigger point (knots) therapy
Professional massage: Deep tissue massage, Sport massage