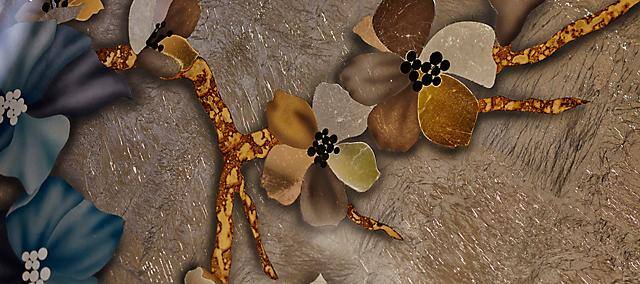 London
In-Residence Wellness Practitioners
In-Residence Wellness Practitioners
An urban wellness hub in the heart of London.
We offer a fully customisable treatment programme with a multidisciplinary approach to wellbeing by our world class practitioners.
All appointments are available upon request, and subject to availability.
In-Residence Wellness Practitioners
Beauty
With exclusive clinics in New York, Los Angeles, Doha, Miami, London and Toronto, Nichola Joss is one of the beauty industry's most revered skincare experts. She remains the facialist of choice for many A-list clients and regularly features as a world leading skincare therapist in the most prominent magazines including Vogue, Harper's Bazaar and Tatler. She frequently works with leading fashion houses such as Roland Mouret and Victoria Beckham and top skincare brands.
Nichola is best known for her 'Inner Facial™' which promotes lymphatic drainage using her unique facial movements and inner mouth massage to lift and sculpt the facial muscles and increase circulation. Voted the world's leading facialist in 2019, Nichola combines her experience to create bespoke treatments that yield immediate and lasting results. She tailors each facial and massage to her client's specific needs, carefully selecting the right products and approach to achieve the best results. Nichola is passionate about protecting the environment and ensuring that skincare is ethically produced, sustainably sourced and never tested on animals. In early 2021, Nichola will be launching her own skincare brand.
Maria is a qualified Nutritional Therapist who takes a functional, evidence-based approach to applied Nutrition. She graduated with a Distinction from the Institute for Optimum Nutrition, (ION), and now offers one-to-one nutrition consultations in London. She also writes on health and wellness for a variety of digital and print publications, runs corporate wellness programs and workshops, and offers brand advisory for a range of health companies and food retail outlets.
Mind and Body
Authentic Chakra and Energy Healing Specialist
Padma Coram is a multi-award-winning Entrepreneur & Amazon's No.1 Best-selling Author. Padma has since birth been living this cosmopolitan East-West lifestyle. She has travelled extensively, worldwide and understands modern, URBAN issues & busy lifestyles, with magical results. Indian born Padma's passion for helping people improve their lives has been instilled and practiced since birth. She comes from the first family of Wellness, a distinguished line of Yoga Masters (including Swami Sivananda of the Sivananda Yoga fame). She has an immense understanding of luxury lifestyle and international cultures and backgrounds.
Mind and Body
Francy Lema is Naturopath and Acupuncturist, Yoga teacher (Yoga Alliance) Thai massage Teacher (ITM School registered) and certificated professional in Therapeutic Massage. With more than 10 years' experience in wellness and nutrition, she has been learned different oriental techniques in Asia, enlarge her western training and concept of global health and wellness. Her passion, vocational work, and way of life is the focus to improve the quality of life of individuals, restoring physical and emotional health.
Mind and Body
Donia specialises in a deep detoxification massage for face and body. Using a one-of-a-kind manual movement, she stimulates the fascia, enhancing circulatory and lymphatic systems, leaving her body massage clients feeling like they are walking on fluffy clouds. Employing the same manual movement for the facial, Donia stimulates and manipulates the body's natural collagen. With consistent visits, clients feel like they've enjoyed a natural lifting effect.
In general, the technique aims at releasing the body's blockages which build up over time in a hectic, modern lifestyle. Enabling energy to once again move and flow, Donia helps clients re-connect with themselves.
Eastern Inspired
Originated from Japan, Reiki is an energy healing practice suitable for guests seeking a sense of wellbeing, mindfulness and holistic health. During this hands-on treatment, Reiki energy flows through the guest's body, relaxing and healing, both physically and emotionally, and encouraging a naturally balanced state with reduced stress and anxiety. Physically, it supports the body's balance or hormones and systems, assisting the elimination of toxins and boosting the natural healing process. The Spa at Mandarin Oriental, London offers Jikiden Reiki which is renowned as the most authentic Reiki system available today.
Eastern Inspired
Professor Song Ke, has practiced and taught Traditional Chinese Medicine worldwide for over 30 years. His clinical success as a leading consultant of Traditional Chinese Medicine in the UK. He is highly regarded for the treatment of skin disorders, allergies, diabetes, gynaecological conditions, infertility, epilepsy, emotional disorders and many others. He practices at Asanté Academy and a number of other clinics in London.
Mind and Body
Therapist and Coach.
Meditation, Mindfulness & Self-help
For over 25 years, Andrew Johnson has been helping people relax, change and create the lives they want. His work has motivated and empowered people across the world and helped them cope with stress, overcome anxiety or fears, break habits and achieve their full potential.
Andrew uses a range of techniques which allow people to successfully regain control and achieve positive outcomes in their work, home and personal life. Simple, safe and easy to learn and integrate in daily life, these techniques include relaxation therapy, stress management, clinical hypnotherapy, meditation and mindfulness.