Your essential guide to London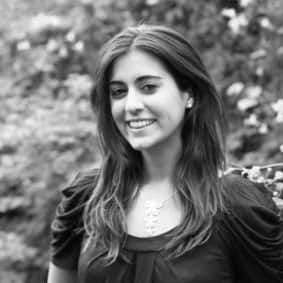 By Ianthe Butt
London-based journalist Ianthe writes on emerging travel trends and luxury, for titles including Condé Nast Traveller, Brides, Sunday Times Travel, The Independent and British Airways' High Life.
Find your bearings
Mandarin Oriental Hyde Park, London sits on the junction of the smartest streets in Knightsbridge – Sloane Street leading to Chelsea, and Brompton Road to South Kensington – so it's no wonder it draws a chic crowd. Here, city go-getters close deals over oysters, urban trendsetters admire shop windows created by the fashion elite, and locals cradle sausage dogs in Chanel handbags. A pavement table at one of Motcomb Street's cute cafés is the ideal vantage point to take it all in, accompanied by slices of artisanal cheese at Fine Cheese Co. or a cup of creamy hot chocolate at ococo.
Feed your mind
Described by art historian Sir Roy Strong as 'an extremely capacious handbag', South Kensington's Victoria & Albert Museum houses seven miles of eye-popping galleries dedicated to the decorative arts and design. You'll find everything from intricate Iranian carpets to Charles Dickens' Oliver Twist manuscript here, as well as rooms full of curios. Enter through the new Amanda Levete-designed courtyard of the Exhibition Road Quarter. For an evening out, the Royal Court is one of London's best regarded theatres and kickstarted the careers of playwrights including Samuel Beckett. Equally stimulating is the Saatchi Gallery, where exhibitions range from big-name artists to on-the-up photographers.
Victoria & Albert Museum
The V&A is the world's largest museum of decorative arts and design. Photography by Hufton and Crow.
Victoria & Albert Museum
The V&A's permanent collection spans 5,000 years and over 4.5 million objects.
Saatchi Gallery
Untitled by Maha Mullah at Saatchi Gallery. Photo: Steve White>
Saatchi Gallery
Find the Saatchi Gallery at the former Duke of York's Headquarters in Chelsea. Photography by Matthew Booth.
Shop like a local
Take advantage of the hotel's Walkover for a makeover at luxury department store Harvey Nichols. Choose a 60- or 90-minute spa treatment plus a welcome beauty goody bag. Meanwhile, the shops on and around Brompton Road are always a design treat: Harrods is a five-minute walk from the hotel, while interiors inspiration can be found at Skandium and Mint. Just around the corner, Sloane Street's boutiques are a Who's Who guide to elegant dressing: Fendi, Tom Ford, Jimmy Choo and Boodles all feature. As the hotel is near the city centre, Mayfair's New Bond Street and Savile Row's unrivalled tailors are also within easy reach. And if you haven't been to Covent Garden in recent times, takes note: once rather lacking in refinement, it's redefined itself as a hip hotspot with Burberry, Barbour and buzzworthy beauty shops.
See some sights
London is best explored on foot. West of Knightsbridge stands opera fiends' favourite, the Royal Albert Hall. When built in the 1860s its gargantuan glazed iron roof was the world's largest unsupported dome, and it's still something to marvel at today. Another iconic beauty is South Kensington's Natural History Museum, with its grand Gothic-revival style superstructure. Due east from the hotel, walk through Green Park, and past royalty hotspots Buckingham Palace and Westminster Abbey, before reaching the South Bank. Once there, look out for the following London landmarks – Tate Modern, St Paul's Cathedral and Renzo Piano's Shard, whose spiked top is inspired by the masts of the tall ships that used to bob along the River Thames.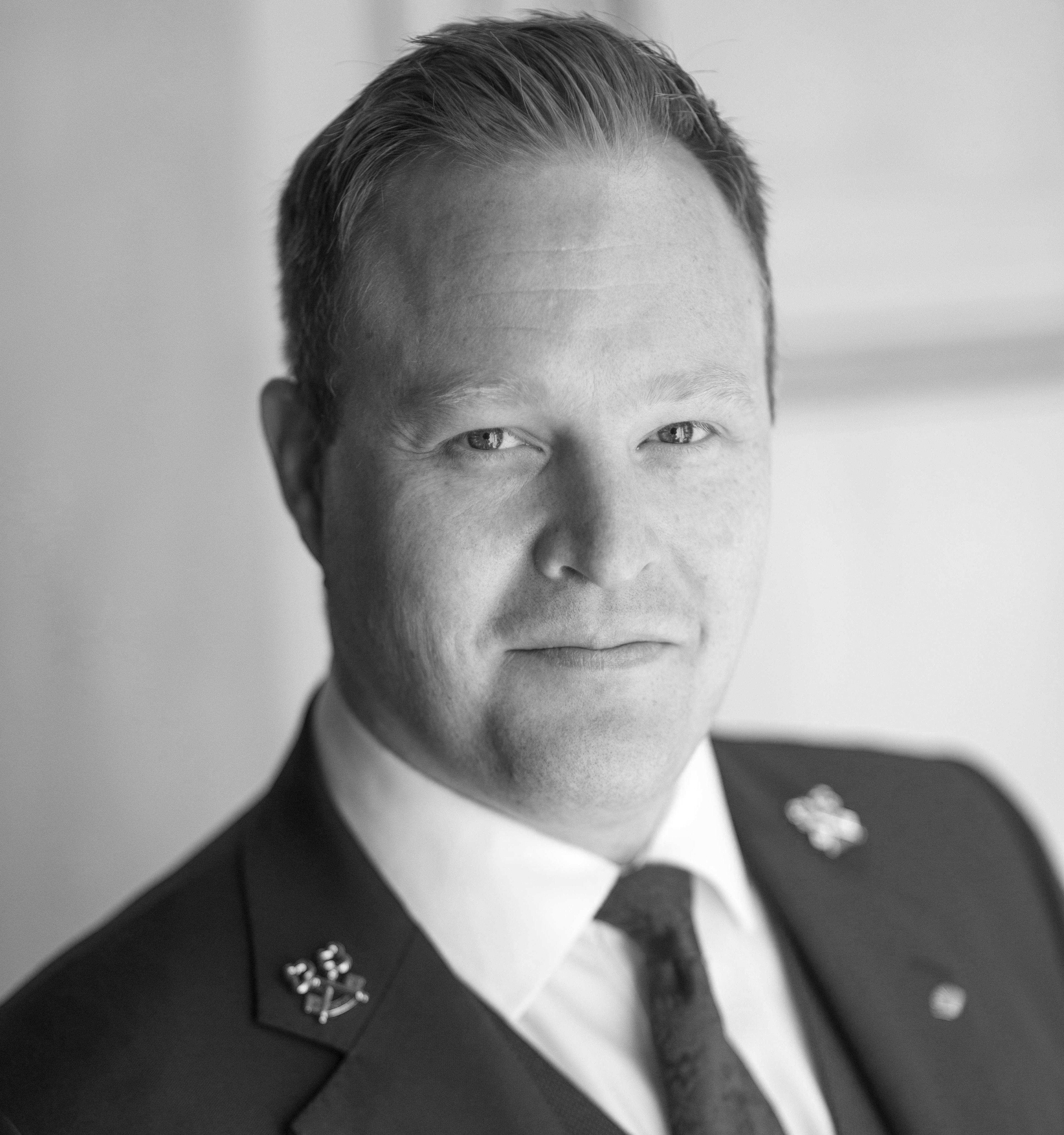 Only in London...
Striking Wellington Arch in Hyde Park hides a secret. From 1883, one of its pillars was used as London's smallest police station. Although this closed in the 1950s, the space was converted by English Heritage around 20 years ago and is now used as an exhibition space, so it's worth popping in to see what's on show. Previous exhibitions have explored Ancient Egypt and Stonehenge.
Nigel Bowen, Head Concierge, Mandarin Oriental Hyde Park
Toast your arrival
Start off with Champagne in one of the hotel's newly refurbished, beautifully appointed Knightsbridge facing rooms.
Cocktail bars come and go, but when chef Richard Corrigan collaborates with the folks at New York's acclaimed bar Dead Rabbit, it's worth paying attention. The result is Dickie's Bar in Mayfair, an opulent hunting lodge-style joint where edgy concoctions with botanical twists (think Scotch and coriander) are served.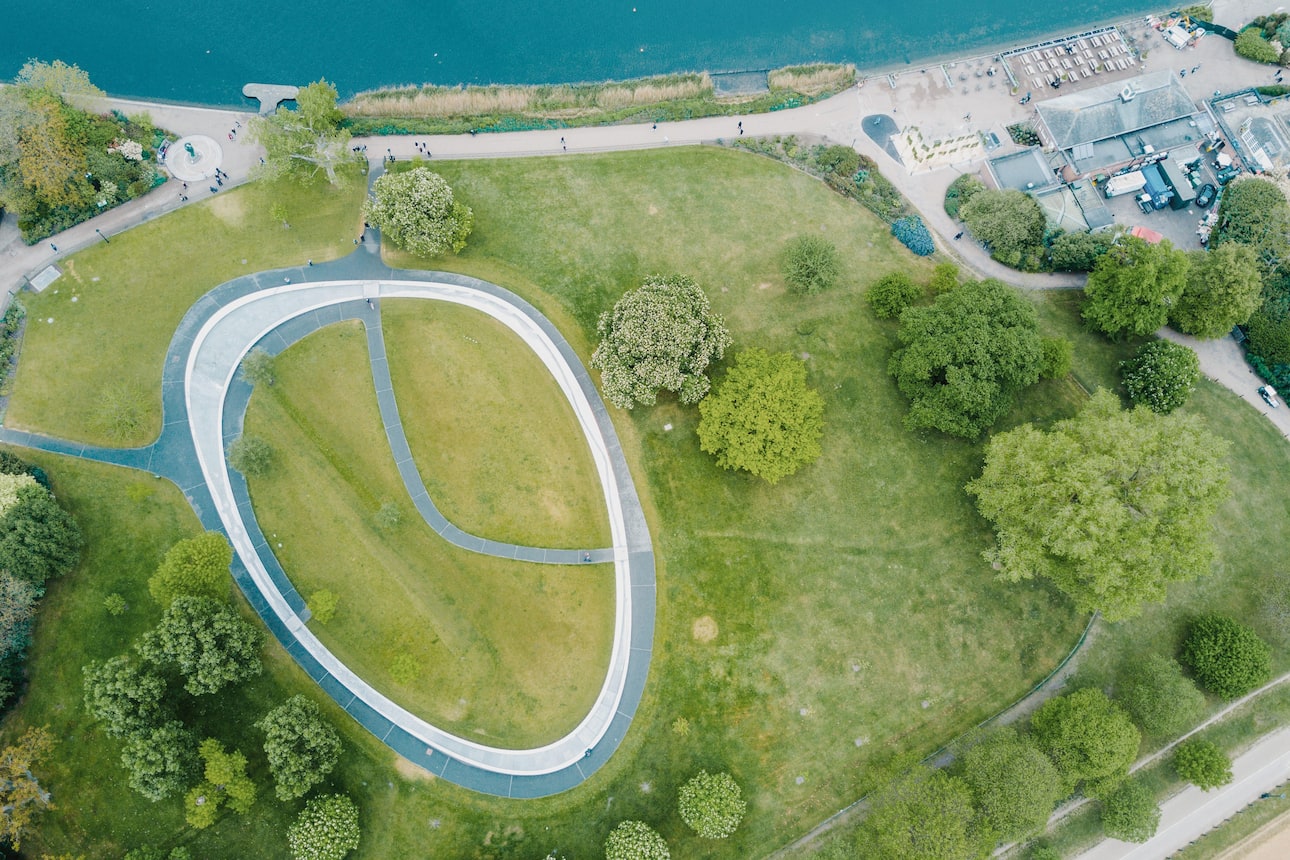 Make time to unwind
Spa & Wellness
The brilliance of a London hotel next to Hyde Park means you have the most sublime back garden that never gets boring. As well as rolling lawns there's the serene Diana Memorial Fountain for toe-splashing, extraordinary art at the duo of Serpentine Galleries, rowing boats for a potter on the lake and stables for an energetic hack. Later, channel the great outdoors with an in-bedroom 'English Rose Journey' spa treatment at the hotel. It includes a massage with a rose-infused poultice and heady essential oils. Hopping into bed straight after is heavenly.
Learn More
Dine in style
Michelin-starred restaurants, a lifetime achievement award at the World's 50 Best Restaurants Awards, brown bread ice cream. The magnificence of culinary whizz Heston Blumenthal knows no bounds. The two-Michelin-starred Dinner by Heston at Mandarin Oriental Hyde Park, London, presents a romp through historical British dishes so exquisite that many of them – such as the meat fruit – are considered modern classics. Close by is Zuma, where exacting chefs whip up incredible sushi. In Mayfair, Isabel is the place to find a fun A-list crowd and zingy small plates.
Dine in style
Enjoy brown bread ice cream at Dinner by Heston Blumenthal at Mandarin Oriental Hyde Park, London. Photo: John Blackwell.
Dine in style
Embark on a culinary adventure at Dinner by Heston, the premiere restaurant at Mandarin Oriental, Hyde Park.
Dine in style
Rub shoulders with the elite at Isabel, Mayfair.
Dine in style
Try the pizzettas and decadent small plates at Isabel.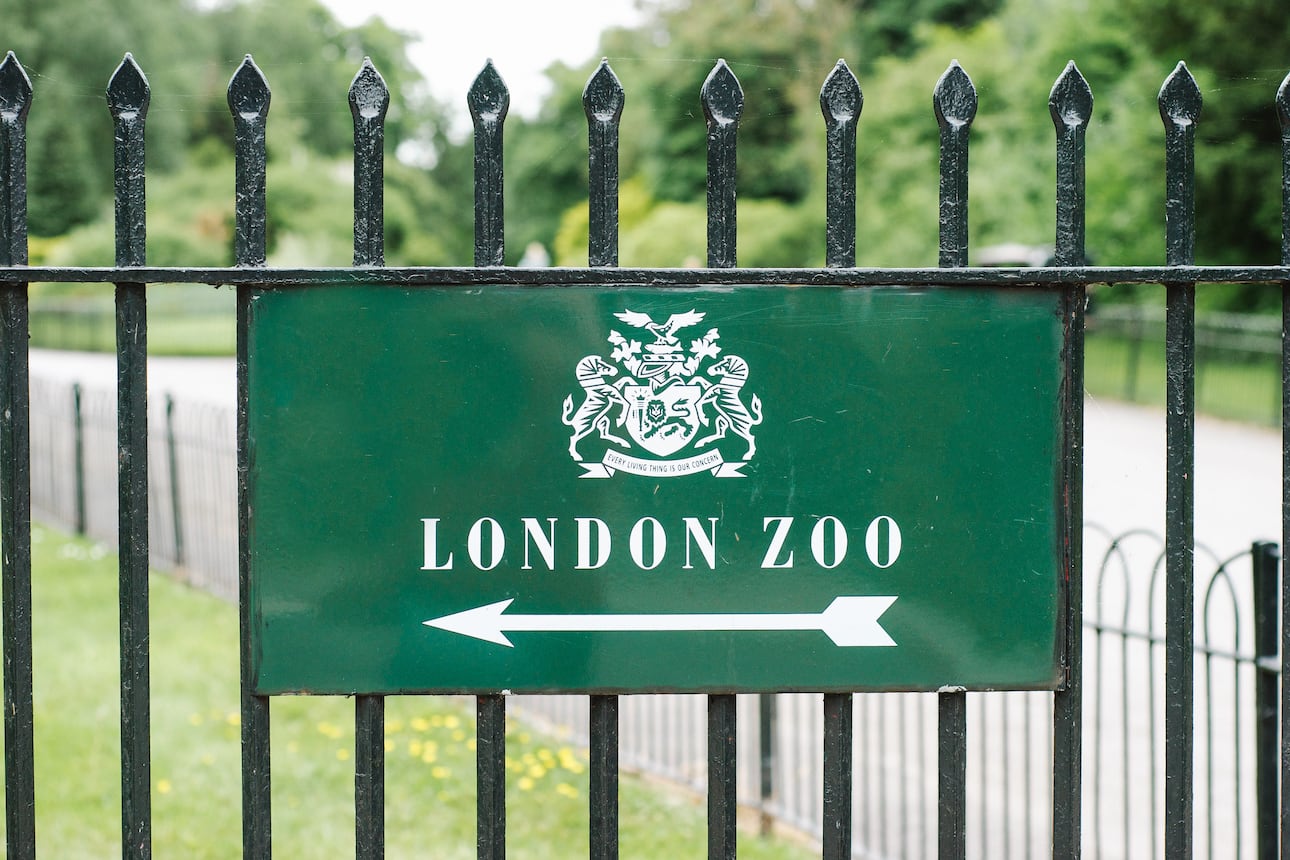 Time travel
AA Milne was inspired to write the Winnie the Pooh stories after seeing his son Christopher Robin playing with a teddy bear bought from the Harrods toy department. Milne's fictional honey-loving character was named Winnie after a bear the family used to see on trips to London Zoo.
And finally
Nothing is more 'London' than a drink at the 'local'. The Alfred Tennyson is a neighbourhood favourite with traditional ales, a convivial atmosphere and a top-notch Sunday roast.
London's best green spaces
Hampstead Heath
Hampstead Heath is where Londoners get away from the noise. Photo: Getty Images
Greenwich Park
Greenwich Park offers world-class museums and welcome green space. Photo: Heiko Sell / EyeEm, Getty Images
The Serpentine
Hire a boat and enjoy The Serpentine, in Hyde Park. Photo: Alex Sagre, Getty Images
Regent's Park
Regent's Park is a must-visit destination all year round. Photo: Dan Kitwood, Getty Images
Richmond Park
Yes, you are still in London. See red deer in Richmond Park, Photo: Arturasker, Getty Images