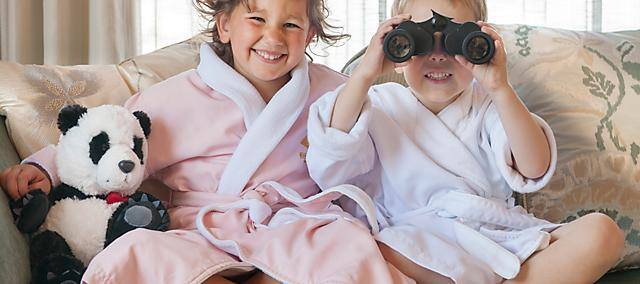 Washington, DC
Younger Fans
Younger Fans
We know that travelling with children requires a little more thought. At Mandarin Oriental, Washington, we aim to make you and your family as comfortable as possible
In-room amenities
Upon arrival, all Younger Fans receive a special gift including a soft plush animal to keep them company on their trip. We can also provide a baby crib, body lotion and body wash. Our Older Fans may borrow from a selection of movies as well as two video game consoles.
Children's menus
All of our restaurants offer special children's menus, which are also available through In-Room Dining.
Babysitting
We are happy to provide guests with a list of babysitting companies that have provided services in the past. Contact the Concierge for more information.
Family fun
To make your stay as enjoyable as possible, we have compiled a comprehensive guide to family entertainment in Washington DC. If you need any assistance in organising your stay, our concierge will be delighted to help.