Washington D.C.
Summer x MO
Summer x MO
Welcome the Summer with a memorable family break featuring waterfront views, curated hotel events, luxury amenities by the District Wharf, legendary service, and exclusive Fans of M.O. experiences.
Enjoy our special Gatherings in the Garden with activities for everyone in the family from sunrise to dawn in Empress Garden. Enjoy our traditional Afternoon Tea at Empress or cool down by our indoor pool. For more exclusive experiences, take advantage of becoming a Fans of M.O.
Gatherings in the Garden
We have curated a special calendar of activities for guest all ages in our hotel Garden throughout the day. For the early risers, we have a series of wellness activities, all day games for the younger fans and a different evening event for the entire family.
Upcoming Special Events:
MO Burger Bar
Saturday, May 28, 2022
Time: 4 – 9pm
Empress Garden
From tasting experience to movie night
Summer sightseeing can make for a tiring day. You and your little ones are invited to join MiniMO the Panda on our Empress Garden for a fun family movie and some pre-bedtime snacks. Starting at sundown, we will be showing movies on the big outdoor screen, and you can make yourselves comfortable on the grass. We will provide blankets and cushions to our Fans of M.O. members. Our MO Snack Bar is available serving dinner, sodas, water, and your favourite movie.
Cool down in the garden with some artisanal Milagros Tequila with freshly made ceviche using local and sustainable ingredients and live guacamole. The Mandarin Oriental culinary team will work from an outdoor kiosk preparing the ingredients to your liking. Then they can relax by looking out over the water, enjoying the day's last light, and listening to a special mix of Latin and South American music to enhance the summertime vibe. The Empress dinner menu is available in addition to the special offerings from the kiosk.
We invite you to wind down after your summer adventures in the city by enjoying wine in the Garden. As the day cools off, treat yourself to a perfect pairing of fine wines and specially crafted cheese and charcuterie boards tailored to enhance your tasting experience. Our Empress dinner menu is available, too. If you want to express your creative side and you are a Fans of M.O. member, we will provide you with a kit so that you may sketch or paint the snow lanterns, Buddha statue, and flowers throughout our Empress Garden.
If you've never attended a backyard neighborhood barbecue featuring a whole pig roasted a la Caja China, on Thursday nights at the Mandarin Oriental, you'll have your chance. This traditional Cuban cooking method uses a box on to which a fire is built to cook for hours, resulting tender flavorful pork. Presented in the Empress Garden, Chef Moosah Reaume (a Caja China devotee), will prepare unforgettable spicy pork dishes paired with delicious Bourbon cocktails. End a busy day in our friendly Empress Garden's casual, relaxed atmosphere and get ready for the next. Dinner from our Empress menu will be served, as well.
Head over to the Empress Garden – the backyard of the Mandarin Oriental – for a night of music, fried chicken, and sparkling wine. Groove to old school DC Go-Go and current Chicago House while enjoying our unique take on South Korean fried chicken. We will be pouring sparkling wine by the glass and by the bottle to liven up your tastebuds. Cover charge applies, waived for registered hotel guests of Mandarin Oriental, Washington D.C.
Saturday night under the stars in the Empress Garden and it's time to tap your toes to the live sound of cool jazz. Featuring Hendrick's gin cocktails – including the Gin Rickey, the official cocktail of Washington, D.C. – and special small summer plates, this is a sophisticated night out in the city. Preferred seating for Fans of M.O. members.
Join us in Empress Garden from 3pm to 5pm for a treat of fried ice cream served on an anti-griddle and a chance to stretch your legs after your trip to the Nation's Capital. You can pick up a special treat if you are a member of Fans of M.O. or enroll as a member. Its also our way to welcome you back to the Mandarin Oriental after your day of sightseeing on the National Mall.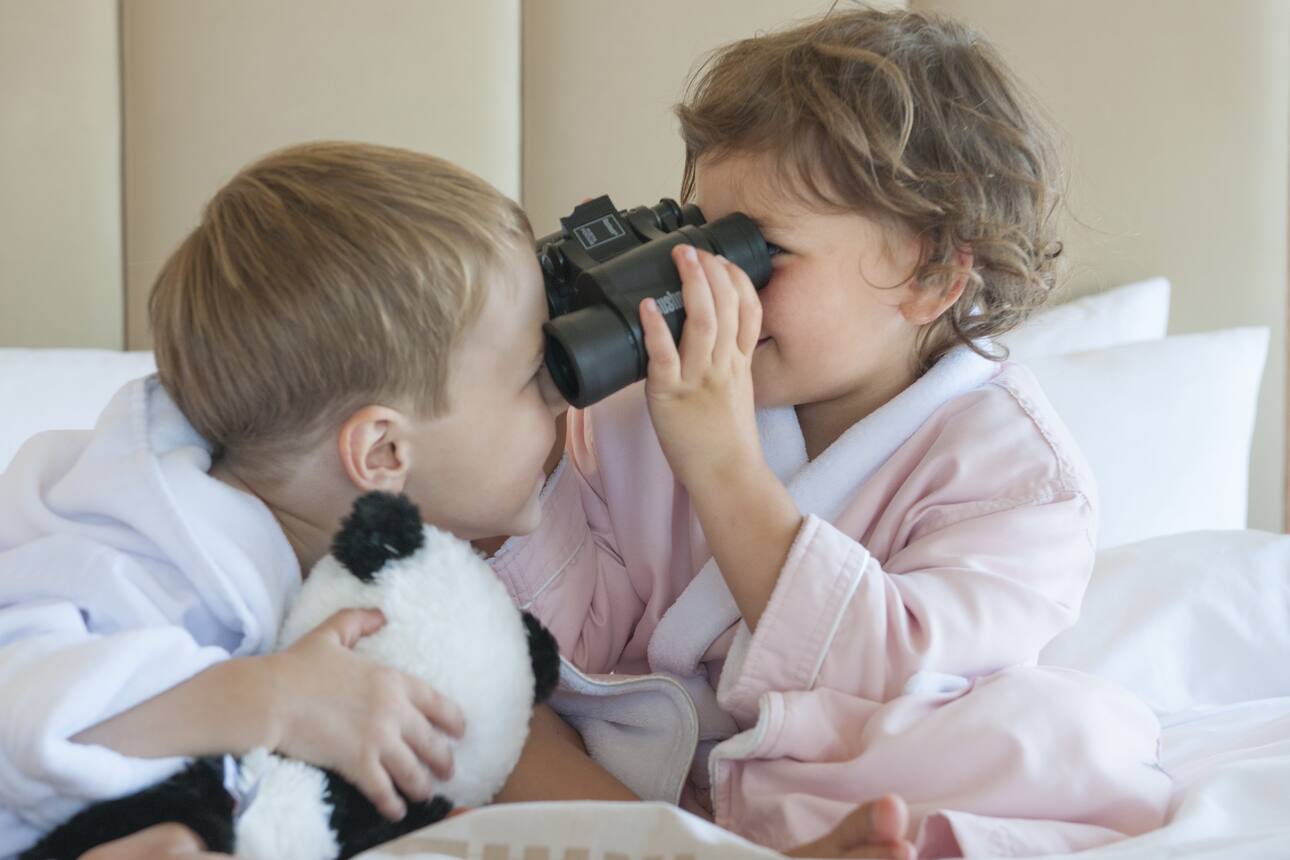 Panda Club
Panda Club is an exclusive one-of-a-kind space in Washington, D.C. for our Younger Fans. Together with Washington, D.C.'s prestigious childcare provider, White House Nannies, kids will enjoy fun activities for an unforgettable stay.
Spa & Wellness Activities
Flow Yoga: many traditional yoga poses done in slower pace. Poses are held longer allows for more stretching
Time: 8am on Monday
*Subject to Availability
Maximum capacity: 30 people
Mindfulness Meditation: Bringing calmness to one's inner self, body, and mind, through raising one's inner awareness by withdrawing one's senses to the inner body for inner perception and dwelling in that.
Time: 8am on Tuesday
*Subject to Availability
Maximum capacity: 30 people
Posture & Stretch: This class will get you ready for the day by performing stretches to strengthen the back area. You'll start to notice your posture improving, and strand up straighter with less effort.
Time: 8am on Wednesday
*Subject to Availability
Maximum capacity: 30 people
This class will feature various breathing techniques to bring you calmness, inner peace, and relaxation while you reconnect with nature in a serene environment in our Zen Garden.
Time: 8am on Thursday
*Subject to Availability
A style of yoga that encourages physical, mental, and emotional relaxation. Appropriate for all levels, restorative yoga is practiced at a slow pace, focusing on long holds, stillness, and deep breathing.
Time: 8am on Friday
*Subject to Availability
Maximum capacity: 30 people
Have lower back issues and discomfort? This class is for you. Strong core muscles maintain your balance, help you avoid awkward movement, and prevent unwanted strains or sprains. They also allow your body to transfer force and stress through your muscles rather than your spine, which significantly reduces your risk for back pain.
Time: 8am on Saturday
*Subject to Availability
Maximum capacity: 30 people
This class is all about overall flexibility and body movement. Statistically if you move better, you will live much longer.
Time: 8am on Sunday
*Subject to Availability
Maximum capacity: 30 people
Mixology Class
Escape from the city and head to our beautiful Empress Lounge at Mandarin Oriental, Washington D.C. for a masterclass in mixology. Our award-winning bar staff will be on hand to help you re-create some of our expertly crafted signatures. You'll also be treated to a selection of delicious bar bites. 
This 30-minute masterclass is available Monday-Thursday to Fans of M.O., and is priced for the cost of the cocktail and additional drinks consumed. Reservations are required with a 48- hour advance notice.
Fish Market Tour with Culinary Expert
Gastronomes will love the opportunity to visit the oldest continuously operating open-air fish market in the United States, the wonderful Municipal Fish Market at The Wharf. First opened in 1805, the fish market remains an iconic DC destination for hungry locals and savvy visitors and offers a plethora of fresh fish, crabs, and cooked seafood for you to try and buy.
For a truly behind-the-scenes experience, our Executive Chef or a member of our culinary leadership team will take you on a walking tour of the market to explain the variety of fish, delights from Chef, and preparation tips. This tour will meet at 9am in the lobby for an hour and a half experience priced at USD 150. Reservations required.
Available to exclusively to Fans of M.O., this experience is priced at USD 150.  This tour will meet at 9am in the lobby for an hour and a half. Reservations required. This tour is only available on Friday and Saturday.