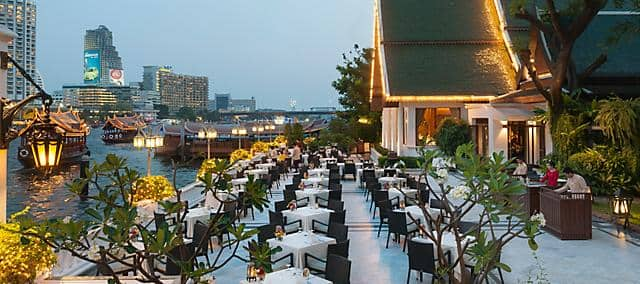 BangkokTerrace Rim Naam
Distinctive Thai cuisine with spectacular river views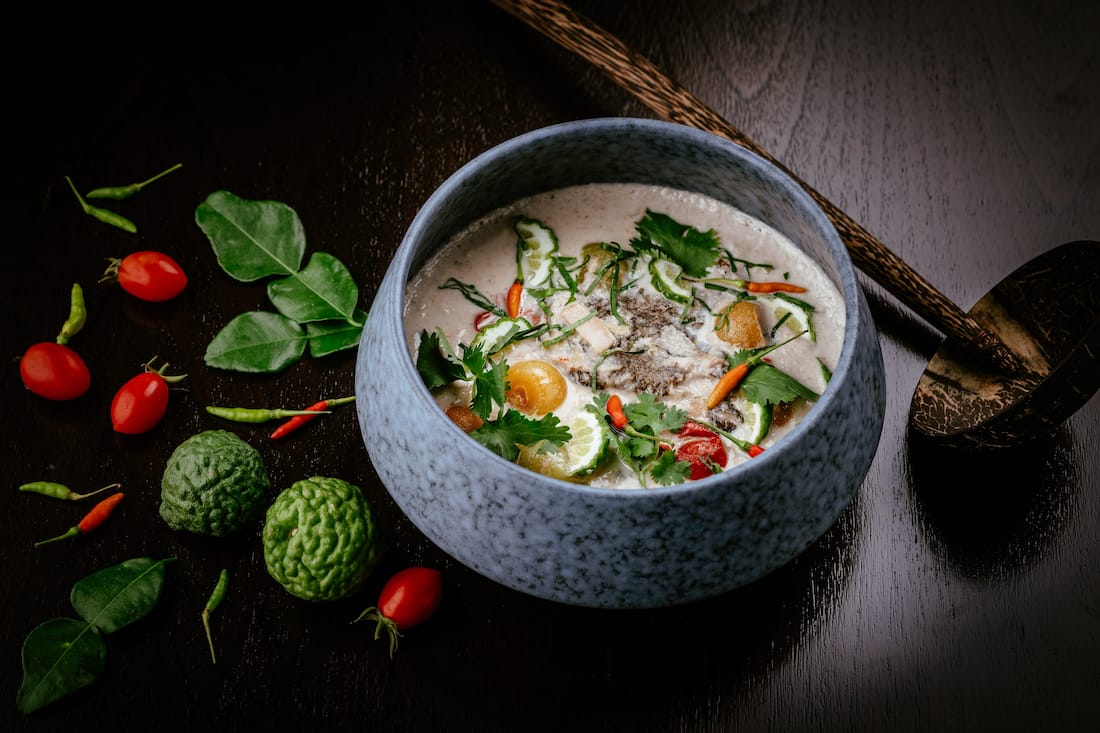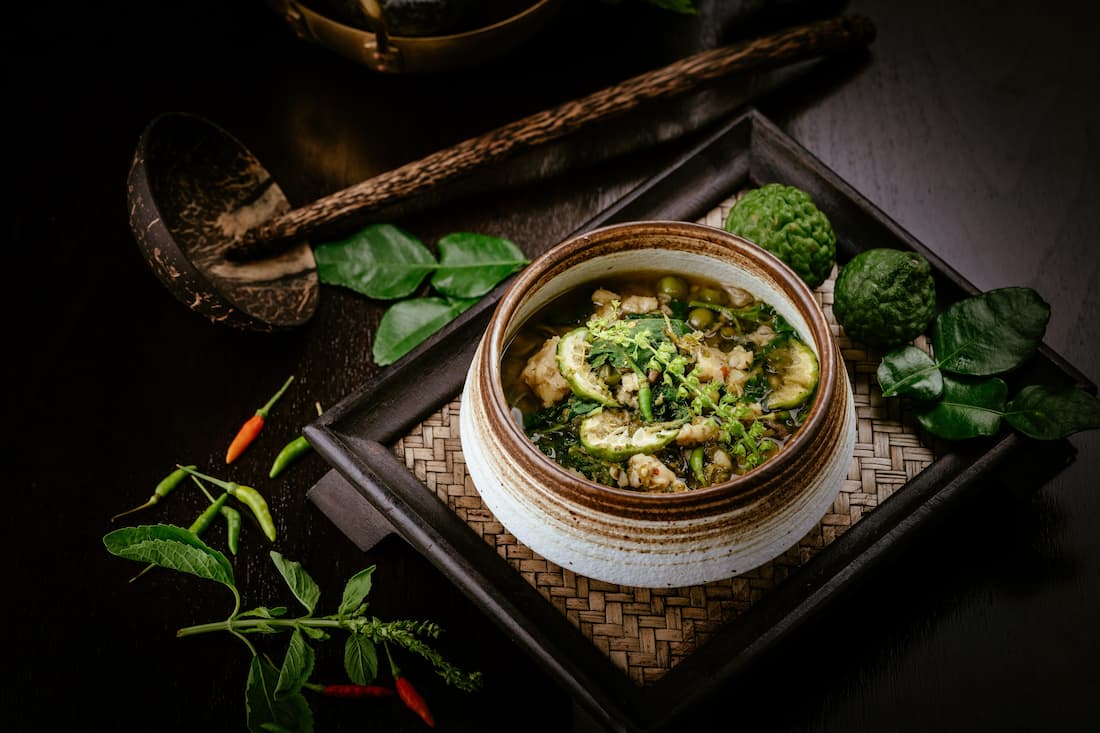 Located opposite the hotel on the banks of the Chao Phraya River, Terrace Rim Naam offers an incomparable al fresco dining experience. Our à la carte menu features a selection of authentic Thai dishes in which experienced Michelin-starred Chef Phatchara Pirapak, known as Chef Pom, weaves in her own unique twists. Her mastery of technique and creative approach produce Thai dishes that are both special and hard to find, using only the finest seasonal ingredients.
Terrace Rim Naam is open daily between 5 and 10:30pm and dinner is served from 6pm
Terrace Rim Naam adheres to a smart casual dress code for all guests, including children. During the day, semiformal shorts, shirts, polo shirts and proper footwear are permitted. After 6:30pm, ladies are kindly asked to wear elegant attire and proper footwear, and gentlemen are kindly requested to wear a smart shirt, long trousers and closed shoes.
Kindly note that smoking is not permitted at Terrace Rim Naam or in other public areas. For your comfort we offer smoking at our Terrace Lounge adjacent to our restaurant.
Signature Thai
Menu highlights
Grilled river prawn in a Ranong shrimp paste dip, chili, lemongrass and local vegetables
Grandmother's coconut soup with gourami river fish from Suphan Buri
Blue swimmer crab curry with wild betel leaves
Slow-braised duck leg with herbed coconut milk