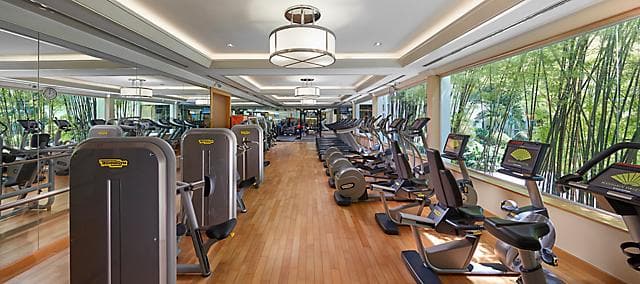 Bangkok
Fitness & Wellness
Fitness & Wellness
Stay active with our pools, state-of-the-art fitness equipment, range of classes and sporting facilities
Announcement: At Mandarin Oriental, the comfort, health and safety of our guests and colleagues is always our highest priority, and we would like to reassure you that we have extremely high standards for health and safety, please click here for more details.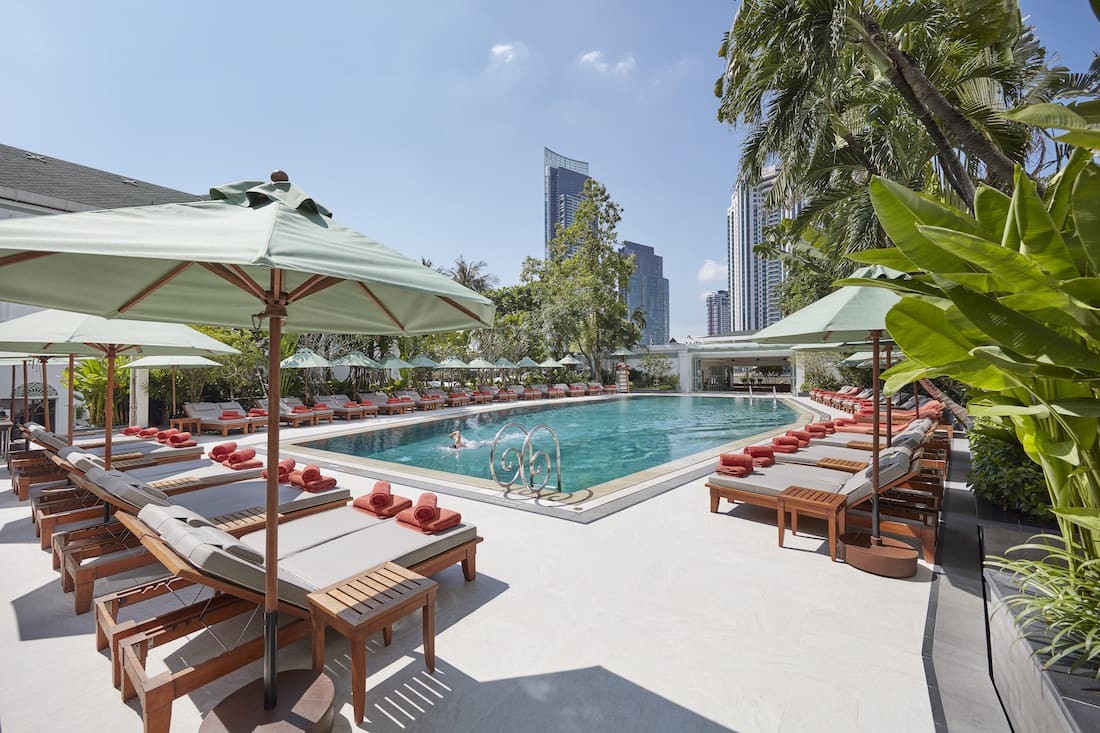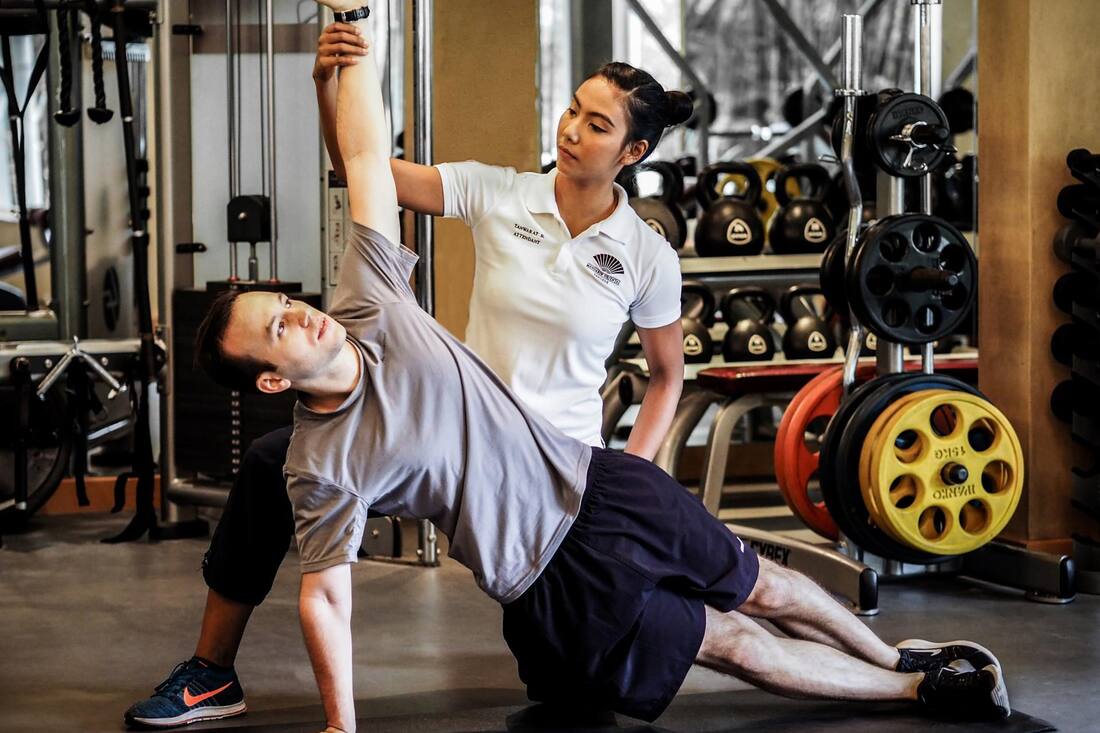 The Fitness Centre is the perfect place for health-conscious people who appreciate professional service and a highly personalized approach to fitness. The centre is located across the river, just past our lotus pond.
Fitness Centre
Our state-of-the-art Fitness Centre has everything you need for a total body workout with aerobic machines, weight training facilities, sauna, steam room and Jacuzzi. We also offer personal training sessions.
Swimming
We have a choice of two swimming pools reserved exclusively for the relaxation and recreation of hotel guests, open from 6am to 8pm. A wadding pool surrounded by cabanas for relaxing dips and a 25-metre long pool, ideal for swimming laps.
Complimentary Classes
We offer free fitness classes to our guests and members. Choose from Muay Thai (Thai boxing), meditative yoga, HIIT Training, Fit Ball Workout and a variety of Fitness & Wellness sessions. We also offer a range of healthy activities designed exclusively for children from 8 to 16 years of age, including kids exercise, kids yoga and kids Muay Thai.
Memberships
Mandarin Oriental, Bangkok offers a limited number of exclusive membership packages.
Stay active with
Specialty classes and sporting facilities
In Sanskrit yoga means "union", the coming together of the mind, body and breath through various techniques encompassing Asanas (posture) for the healthy body, Pranayama (breathing exercises), Dhyana (meditation) and Yoga Nidra (yogic relaxation) for the deepest rest eventually leading us into a blissful state of being.
At Mandarin Oriental, Bangkok we are delighted to offer an extensive range of Yoga programmes, from lively group sessions to one-on-one private classes, tailored to meet your specific needs. Our private Yoga sessions are designed and conducted by Yoga Lifestyle Trainer Neelam Khatri; Neelam has extensive experience of teaching yoga and conducting workshops, retreats and programmes for individuals, groups and children. She has been actively associated with many projects of The Art of Living Foundation, including teaching Yoga at other highly acclaimed locations.
Our cardio and strength training classes offer an ideal way to get your heart pumping and increase muscle tone. In our specially designed training rooms, our qualified fitness experts will lead you through dynamic and high energy classes of 30, 45 or 60 minutes duration.
Complimentary classes for our hotel guests and Fitness & Wellness Centre members are held daily and include high-intensity workouts such as HIIT, Tabata Training and a fun-filled 60-minute Zumba dance class to burn calories and have fun at the same time. Specially designed group classes targeting key muscle areas include the 30-minute Core Burn, Glutes Workout and Fit Ball Workout. For a gentler cardio workout Cardio Light or Stretching classes are also available.
Guests can enjoy two floodlit tennis courts between 6am – 10pm daily.
Should guests wish to have a tennis partner, they can arrange through the Fitness & Wellness Centre. Tennis rackets and balls can also be provided.
Tennis Court Rental – THB 700 per hour
Tennis Partner – THB 800 per hour
Prices exclude 10% service charge and 7% government tax.