Bangkok
Weddings & Events
Weddings & Events
You and your guests will enjoy an unforgettable tailor-made experience in an iconic hotel on the banks of the River of Kings.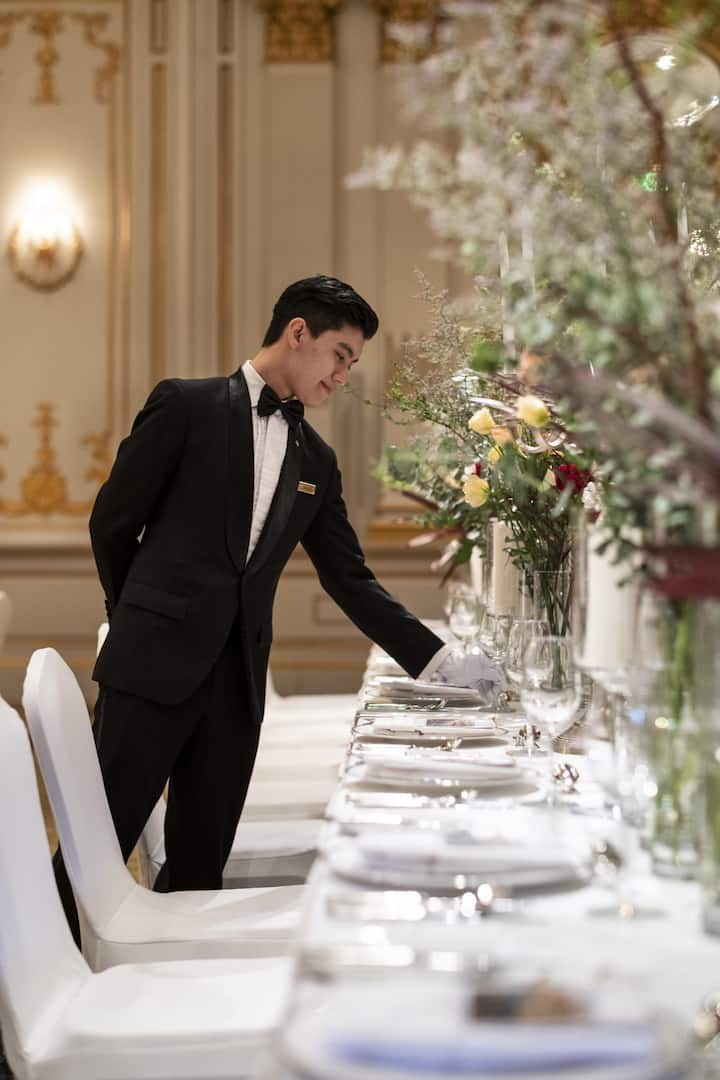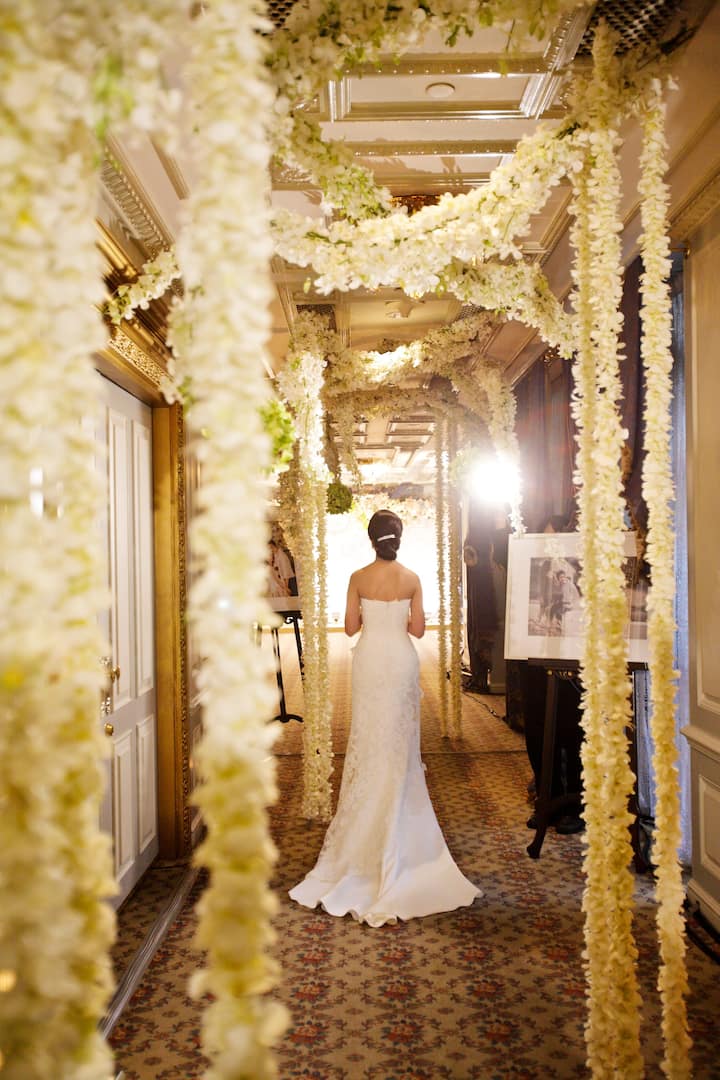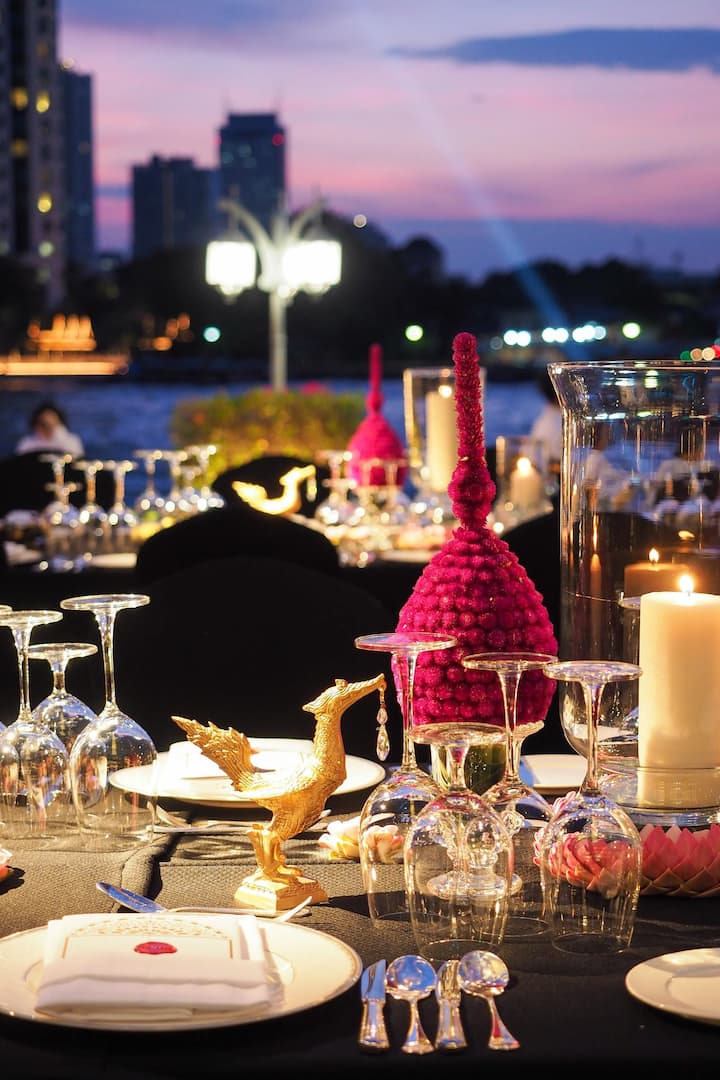 A celebration at Mandarin Oriental, Bangkok is one to remember. With a choice of stunning venues, unrivalled experiences and legendary service, we'll bring to life the engagement, wedding or event of your dreams.
Weddings
Your Mandarin Oriental, Bangkok magical journey will start the moment you make an enquiry. We will invite you to come in and meet your dedicated Wedding Specialist, see our exquisite settings and work together as we turn your dreams to reality.
Dedicated Wedding Specialist
We offer each couple the services of a dedicated Wedding Specialist, who will oversee every moment for you. From flowers to food and all the small details that make a difference, we will ensure that your wedding day is exactly as you had always imagined.
Your Wedding
We believe your wedding day, be it a traditional Thai reception or a Western-style wedding, should be as unique as you are. As well as holding your engagement and wedding receptions at Mandarin Oriental, Bangkok, you can also hold your ceremony within the hotel, as we have a licence to conduct services in all of our banqueting venues.
Our Engagement and Wedding Locations
With years of experience and a reputation for unbeatable service, Mandarin Oriental, Bangkok offers the perfect place for your special celebration. The Royal Ballroom with fresco paintings offers the ideal location for larger opulent celebrations, whilst The Authors' Lounge, steeped in history, provides a more intimate setting and our riverside Baan Rim Naam, with its Thai-style houses, offers a beautiful traditional Thai location overlooking the River of Kings. Alternatively you can select from a combination of unique spaces that we will tailor to your exact requirements.
Bespoke Menus
Our award-winning culinary team, headed by Executive Chef Dominique Bugnand, will delight your guests with bespoke menus, immaculately presented dishes and mouth-watering cuisine. With a host of outstanding chefs within the hotel we can offer Western cuisine and authentic Thai and Chinese dishes to please all your guests. Our sommelier will advise on the perfect drinks to complement your menu.
Wedding Cake
Mandarin Oriental is also famed for The Mandarin Oriental Shops and our Executive Pastry Chef, Pablo Gicquel, can lovingly create a beautiful wedding cake to your exact specifications.
Flowers
Khun Ken and our magnificent floral designers will be delighted to customise your flowers around the style and colours of your choice. Visit them in their new showroom, within The Oriental Arcade of the Garden Wing of the hotel, so they can start creating your bouquet and stunning floral designs just for you.
The Oriental Spa
The only Forbes five-star spa in Thailand, The Oriental Spa and our Spa Studio offer the perfect place to relax and prepare for your special day. Enjoy a wealth of luxurious pampering experiences or results-driven treatments to help you feel your best. Khun Dee and her team will be delighted to arrange a consultation for you and tailor-make a programme for you and assist with any reservations. The Oriental Spa also has a Couples Suite should you wish to enjoy time together.
With Our Compliments
Whilst we plan your special day, we would also like to give you both a wedding present with our compliments. Every couple that books their engagement or wedding with us receives a host of special gifts. These can include spending your wedding night in one of our luxurious rooms or suites. Your dedicated Wedding Specialist will be delighted to give you further information on these.
Weddings and Honeymoons by Mandarin Oriental
With Weddings and Honeymoons by Mandarin Oriental, couples that wed at our hotels receive a complimentary honeymoon night and other special benefits at any Mandarin Oriental hotel in the Group.
Events
With over 145 years of experience and a reputation for unbeatable service, Mandarin Oriental, Bangkok offers the perfect location for every celebration. Whether you are planning a large cocktail reception for 800 guests, an intimate dinner for 10 or an important product launch, your dedicated Events Manager will oversee all the details for you. Our talented chefs, sommeliers and florists will tailor-make your event around your specifications to ensure it is unforgettable.
Outside Catering
Should you decide to have your wedding or event at another location, we can bring Mandarin Oriental, Bangkok's creativity, gastronomic flair and unbeatable hospitality to your venue of choice with our famed outside catering services.
Nothing says romance like those
Special little touches
From an intimate riverside engagement to a lavish Royal Ballroom wedding, we will tailor-make your special day with all the little touches that make a difference. Planning one of the most important days in your life starts with the small step of simply contacting us. We will look forward to talking to you and inviting you in so we can start creating a wedding of your dreams.