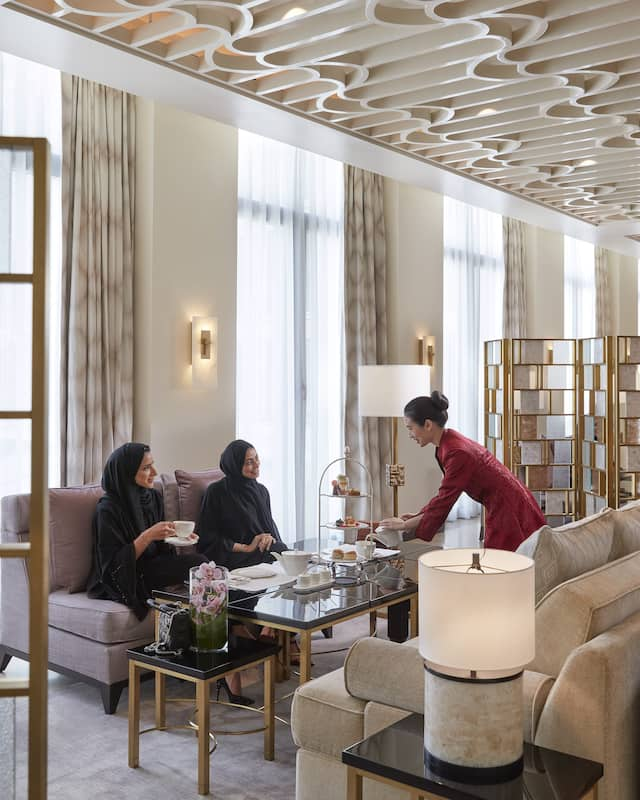 Doha
Baraha Lounge
For any restaurant reservations, please note that the reservations terms and conditions will apply.
By making a booking or otherwise using the restaurant services, you confirm your agreement to MOHG's Privacy Policy and you consent to the processing of your personal information by MOHG, including the collection, retention and usage of your name, contact details, other personal information (which may include sensitive data, e.g. medical conditions), transaction data and demographics ("PI") in order for MOHG to provide you with the requested services. You have the right to request access to, correction and deletion of, and withdrawal of your consent to processing of, your PI by contacting MOHG's Data Privacy Officer by email at dataprivacyofficer@mohg.com or by post at 8th Floor, One Island East, Taikoo Place, 18 Westlands Road, Quarry Bay, Hong Kong. Any PI you supply is voluntary but if you choose not to supply your PI then you may not be able to access or obtain the services requested. For the purposes of providing you with such services, MOHG will share your PI with MOHG's global network of companies and the service providers that assist MOHG with administering your PI, which may be transferred to, processed in and stored at a country outside your country of residence (including outside the EU/EEA). For any online reservations, please note that a third party vendor's applicable terms will apply.
Overlooking Barahat Msheireb town square, this is an ideal venue for meeting friends and clients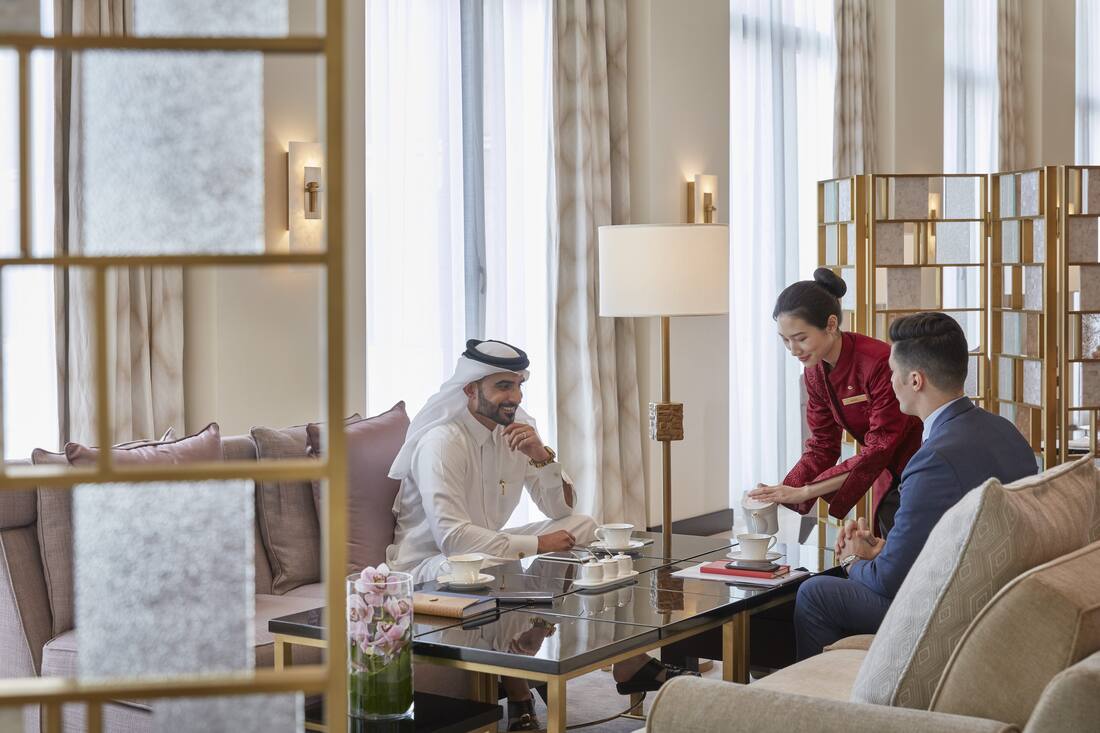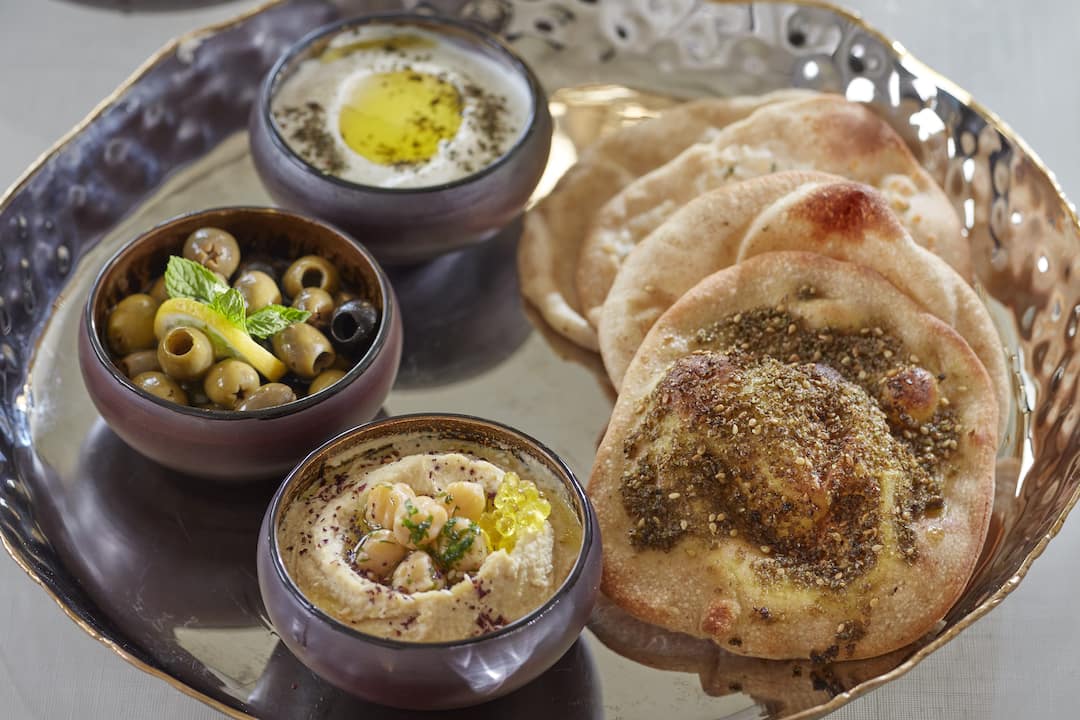 ADVANCE RESERVATIONS ARE REQUIRED
Baraha Lounge is close to the hotel's reception while offering a panoramic view of Barahat Msheireb town square. Classic teas, coffees and creative iced beverages can be enjoyed with delectable pastries or light dishes, served throughout the day.
Handmade custom-designed panels by Alexander Lamont studio are a prominent interior design feature of the Lounge and reception area. The design uses the fascinating method of straw marquetry: each straw is dried, cured, sliced, flattened and inlaid edge to edge on wood to create a surface that beautifully reflects natural light.
Breakfast | 6:30 to 11am
The Baraha Lounge daily breakfast features an a la carte menu, which includes dishes such as Avocado Crostini, Malika Honey Saj and a selection of pastries.
Afternoon tea | 2 to 6pm
Enjoy the refinement of tea and Afternoon Tea, a celebrated custom of the Orient as well as a revered British tradition.
Signature Tea Blends
Msheireb blend and Baraha blend
Afternoon Tea
Served with a selection of custom tea blends and delights including savories, pastries and warm scones
Vegan Quinoa Salad
Three colour quinoa, butternut pumpkin, grape, pumpkin dressing, caramelised baby beetroot, semi dried cherry tomato, heirloom baby carrot, orange zest and chia seed
Our Cheesecake
Mango, passion fruit & vanilla cheesecake with banana gel and passion fruit sorbet