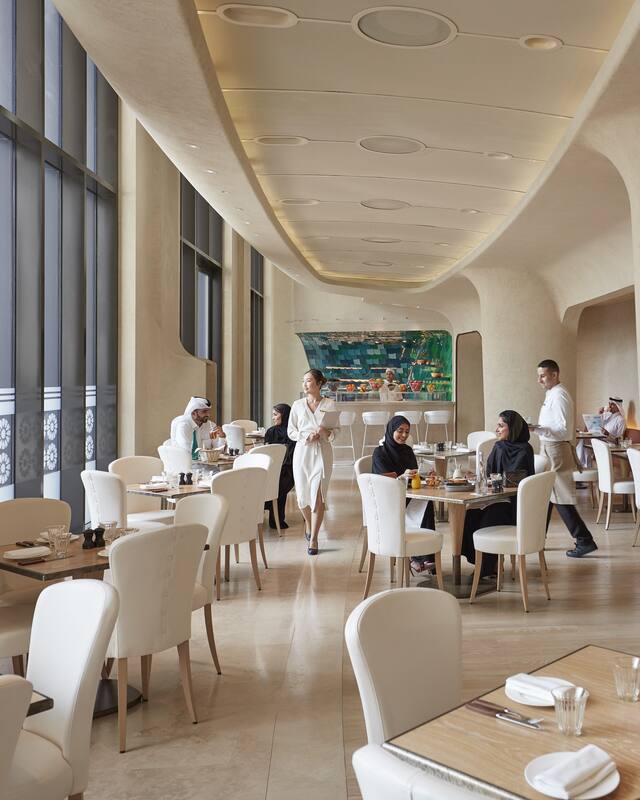 IZU
Chef Izu Ani – Executive Chef at IZU
Chef Izu's intention for IZU is to share an experience and allow his guests to understand and love what they are eating.
Growing up in London, Chef Izu's passion for the kitchen began during his home economics classes at school. After his time in London, Chef Izu was inspired to travel to France to experience Nouvelle cuisine, which influenced his culinary style and encouraged his flair for French flavours.
He then spent time in Alsace and the south of France, further inspiring his passion for cooking. He experienced working in renowned restaurants such as two-Michelin-starred La Bastide Saint Antoine and the world-renowned, three-Michelin-starred Auberge de L'Ill.
After his time in France, Chef Izu set his sights on Spain. He gained invaluable knowledge and skills at restaurants such as Arzak, Mugaritz and Akelarre, each offering him experience in a variety of culinary fields.
He drew inspiration from his time in Spain and, in the process, became well respected for his innovative flavours and techniques. It was during this period that Chef Izu was offered the opportunity to relocate to Dubai to launch the French restaurant La Petite Maison. Having worked in the South of France, he understood the flavours and culture very well; La Petite Maison made it into The World's 100 Best Restaurants in less than two years after opening.
Chef Izu lives by the ethos that life is not about ownership: everything is loaned and borrowed and when you learn that nothing belongs to you, you can consider that you have learned only a small portion of what there is to learn in life.
His ambition is to share his knowledge and process of learning with others and to pass this knowledge on to future generations.
Chef Stavros Chatziantoniou – Chef de Cuisine at IZU
Stavros Chatziantoniou takes the helm at IZU restaurant as Chef de Cuisine. After meeting Chef Izu in Santorini, Greece, where they worked together at a boutique hotel several years ago, Chef Stavros moved to London working alongside Chef Izu, inspired by his positive work ethic and passion for creating memorable dining experiences.
Chef Stavros continued his culinary journey, bonding with Chef Izu through their passion for food and philosophy of using honest and simple ingredients to create dishes bursting with layers of flavours.
Passionate about Greek Mediterranean cuisine and inspired by his upbringing in Xanthi, Greece, he speaks of his love for food, starting with the marinades that are specially crafted to intensify the flavours of meat. Then there's the special Périgueux sauce, used in several dishes at IZU restaurant, and the homemade gnocchi, which was the first dish he learned to make at the start of his journey with Chef Izu.
Advance reservations are required