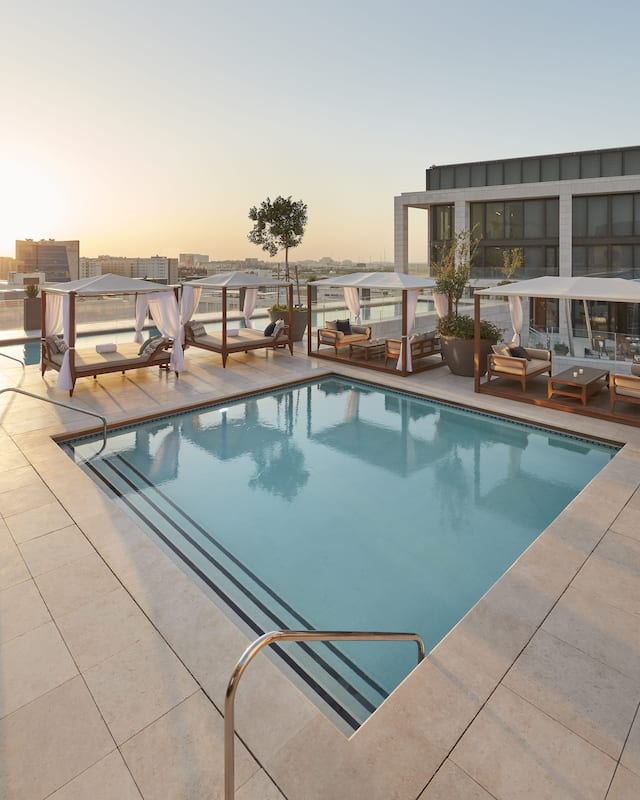 DohaFitness & Wellness
Fitness & Wellness
Keep your body and mind in shape with our state of the art fitness & wellness facilities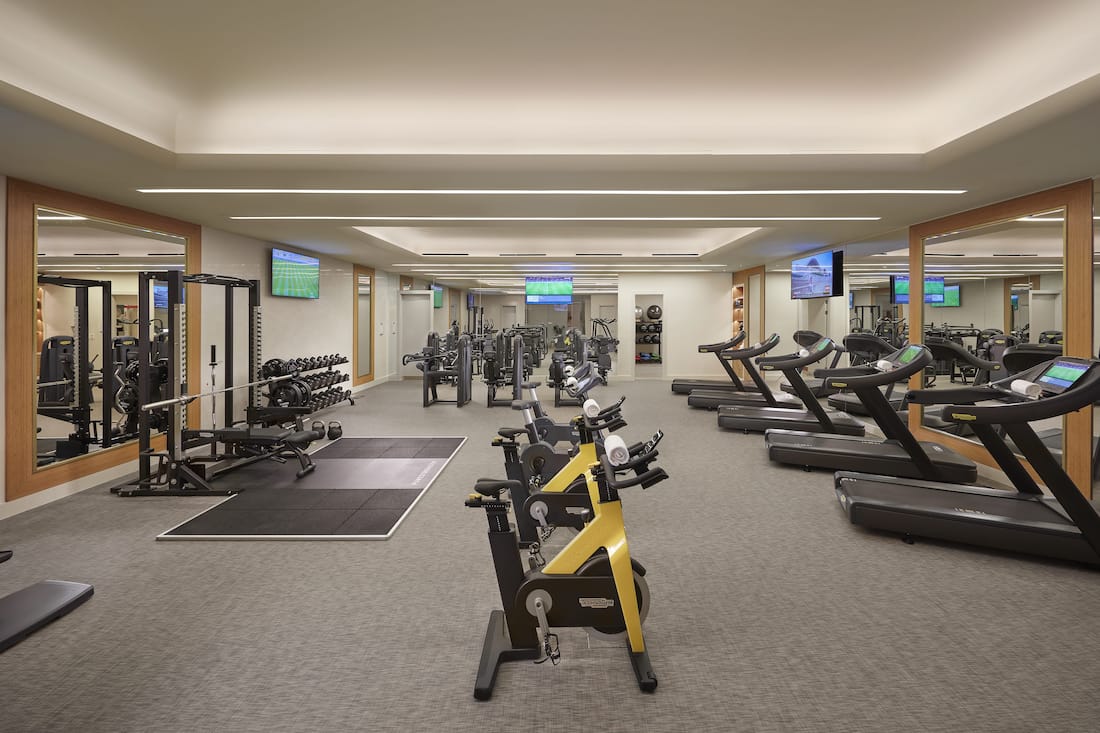 Fitness & Wellness Centre
Featuring the latest in gym technology, the Fitness & Wellness Centre includes mixed and female-only areas, as well as three multi-purpose studios designed specifically for Pilates, Yoga, Queenax and TRX. Personal trainers are also available.
Fitness & Wellness Facilities
Mixed and female-only areas
Pilates, Yoga, Queenax and TRX studios
Two rooftop pools with spectacular views
Cardio and strength exercise equipment by Technogym
Swimming
Two rooftop pools offer spectacular views with private cabanas to enjoy the abundant sunshine.
25-metre and 16-metre temperature controlled rooftop swimming pools
Dipping pool
Private cabanas and sun loungers