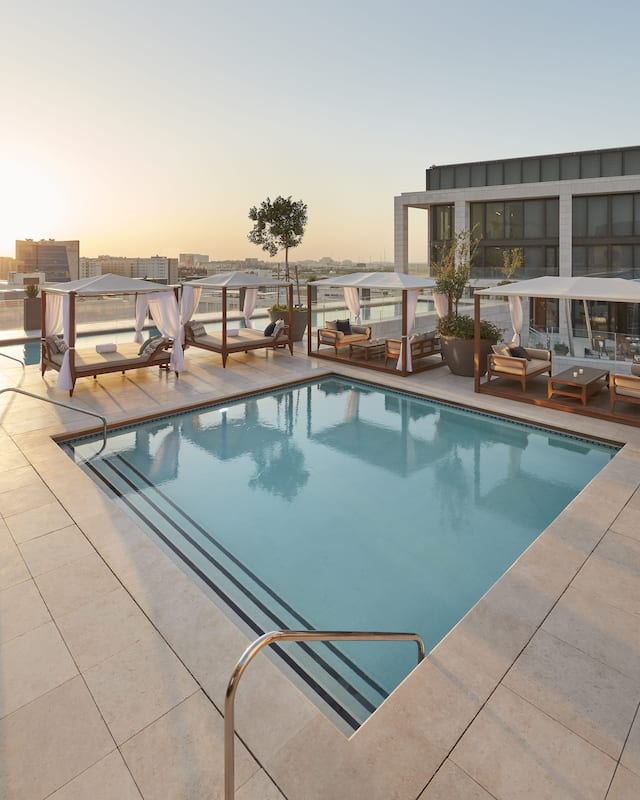 Doha
Fitness & Wellness
Fitness & Wellness
Keep your body and mind in shape with our state of the art fitness & wellness facilities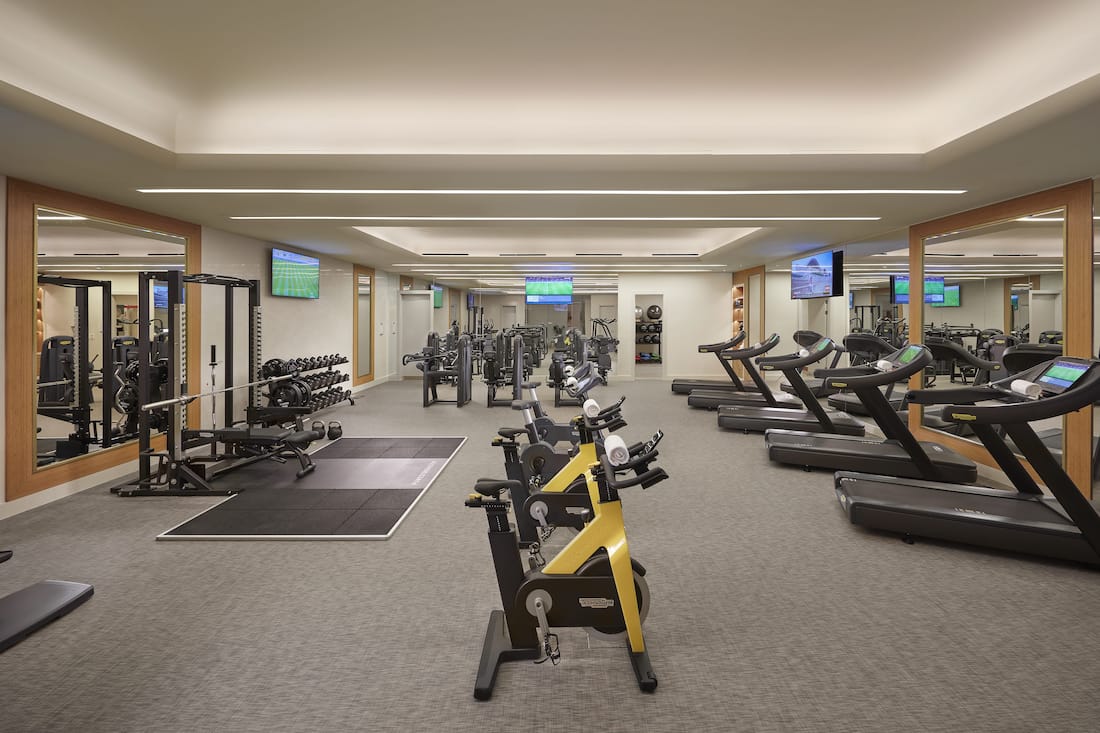 Open 24 hours for in house guests and fitness and wellness members
Fitness & Wellness Centre
Featuring the latest in gym technology, the Fitness & Wellness Centre includes mixed and female-only areas, as well as three multi-purpose studios designed specifically for Pilates, Yoga and TRX.
Fitness & Wellness Facilities
Mixed and female-only areas
Pilates Reformer, Yoga, TRX, FunXtion experience and Octagon multi-functional training
Two rooftop pools with spectacular views
Cardio and strength exercise equipment by Technogym
FunXtion experience station
Octagon multi-functional training station
Swimming
Two rooftop pools offer spectacular views with private cabanas to enjoy the abundant sunshine.
25-metre and 16-metre temperature controlled rooftop swimming pools
Dipping pool
Private cabanas and sun loungers
Learn to Swim Programme available
Personal Training
Qualified trainers will work with you to create a dynamic fitness programme, designed to help you achieve great results. Please contact the hotel for appointments.
Core Development | Functional Movement | HIIT | Calisthenics
Yoga | Yoga Therapy
Muay Thai | Kickboxing | Boxing
Reformer Pilates | Clinical Pilates | Mat Pilates
Biomechanics Session | Myofascial Release | Trigger Point Release
Fitness & Wellness
Personal Training with our Specialist
Personal Training Session
Book a personal training session for one with our expert trainer and bring a guest to the session to join with our compliments
One session priced at QAR 300 instead of QAR 600 for 2 people
Personal Training Sessions Package
For guests who wish to book a series of sessions can enjoy the following exclusive benefits:
Book five personal training sessions and receive five additional sessions
A Fitness assessment with a Body Composition Analyser will be conducted before the training sessions to determine a personalised programme (Valued at QAR 350)
One complimentary day pass to access the Fitness & Wellness Centre will be gifted (Valued at QAR 350)
Valid for 3 months from the purchase date
Package available for QAR 1,500
For more information and bookings, call +974 4008 8888 or email modoh-spa@mohg.com.
Surja Kumhal
Position: Fitness Instructor
Surja is a licensed Fitness Instructor and expert trainer with more than 10 years' experience in the wellness industry. Specialised in High Intensity Interval Training (HITT) exercises for endurance, abs strengthening, and certified in Thai Chi and Sanda Combat. Surja tailors workouts to optimise performance with custom coaching and advice to meet individual fitness goals. His qualifications also include Wushu Combat for which he was awarded a gold medal. His training methods are rooted in tradition and simplicity, due to his background in Tai Chi and combat practices which will help trainees improve their muscle tone, flexibility and endurance levels.
Qualifications:
Fitness Instructor Certified by the International Fitness Alliance (IFA)
Thai Chi and Sanda Combat Certification
Gold Medalist in Wushu Combat
Specialities:
HIIT Training
Strength and Conditioning
Balance and Flexibility