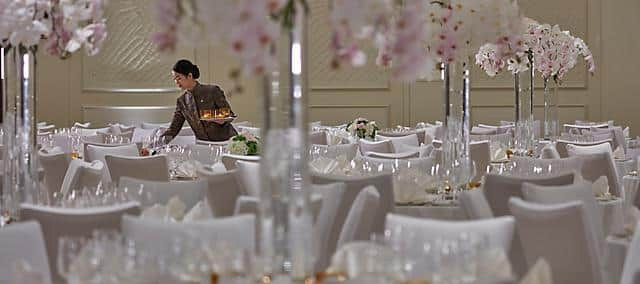 Doha
Weddings & Events
Weddings & Events
Simply unforgettable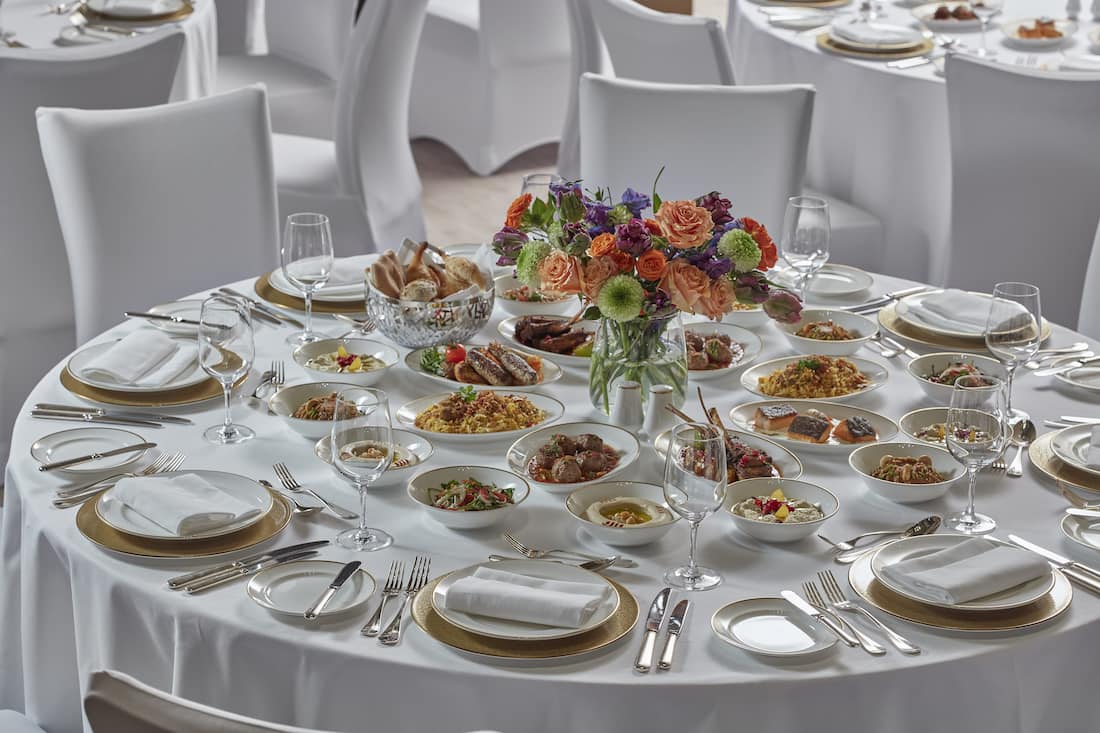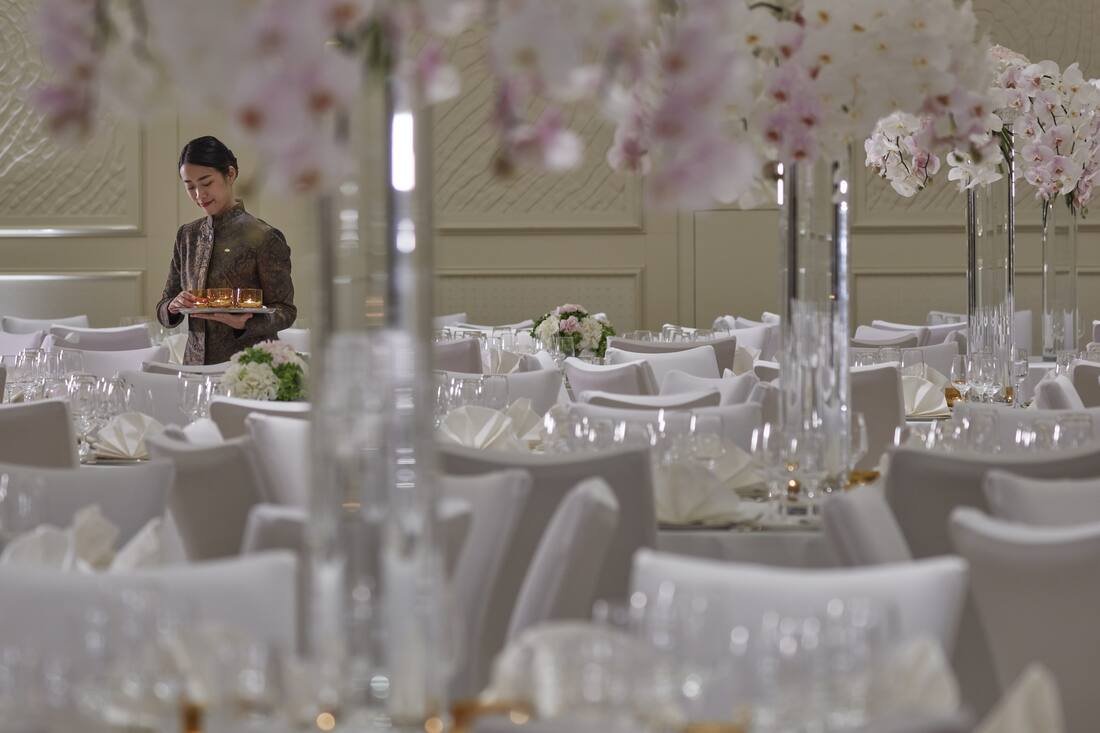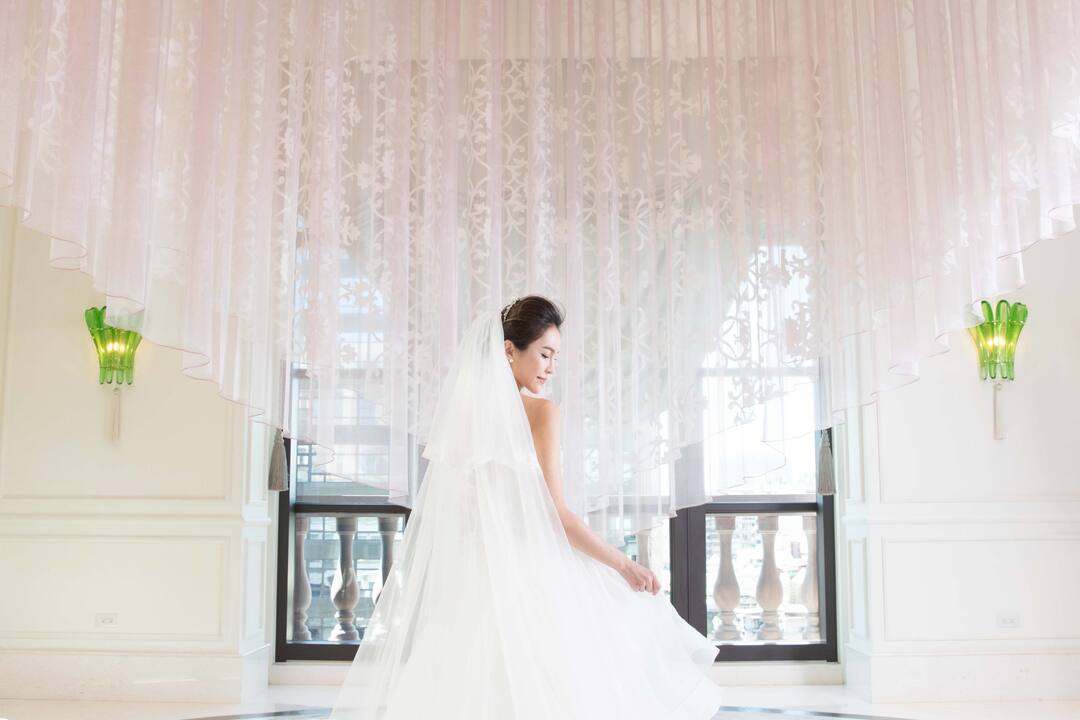 Mandarin Oriental, Doha offers one of the most beautiful wedding and event locations in Doha. A stunning decor fusing contemporary design with elements inspired by Qatari heritage combined with Mandarin Oriental's legendary service will make your wedding or special occasion truly unforgettable.
Whether you're planning a family party or launch event, we have the creative mindset to help you plan a one-of-a-kind occasion. Our event team will work closely with you to ensure that everything is meticulously planned to make your day a success.
When you hold a wedding or event at Mandarin Oriental, Doha, you and your guests are guaranteed an unforgettable experience. With a choice of luxuriously appointed venues including a stunning ballroom and seven function rooms, world-class catering and a creative team of experienced wedding and event planners, we can help you plan and tailor events from intimate cocktail parties to board meetings, launch events and breath-taking weddings.
Weddings
A Haute Couture wedding experience
We believe that every wedding should be an haute couture experience. We understand how important it is for your day to be perfect and we will do all we can to make it so. We enjoy relationships with some of the top wedding suppliers in the city as well as leading luxury brands, enabling us to create a wedding that is truly outstanding. Every bride will be supported by their own dedicated wedding consultant, who will help turn their dreams into reality.
Catering
From local delicacies to international dishes, our talented catering team will customize a signature menu that is unique and special to you.
The Spa
Leading up to the wedding, let The Spa at Mandarin Oriental, Doha pamper you. We offer a range of soothing treatments and therapies customized exactly to you and your needs, and would be delighted to look after you leading up to and on your wedding day. For a list of recommended bridal treatments, please contact The Spa.
Weddings and Honeymoons by Mandarin Oriental
With Weddings and Honeymoons by Mandarin Oriental, couples who wed at our hotel receive a complementary honeymoon night and other special benefits at another Mandarin Oriental hotel in the Group.