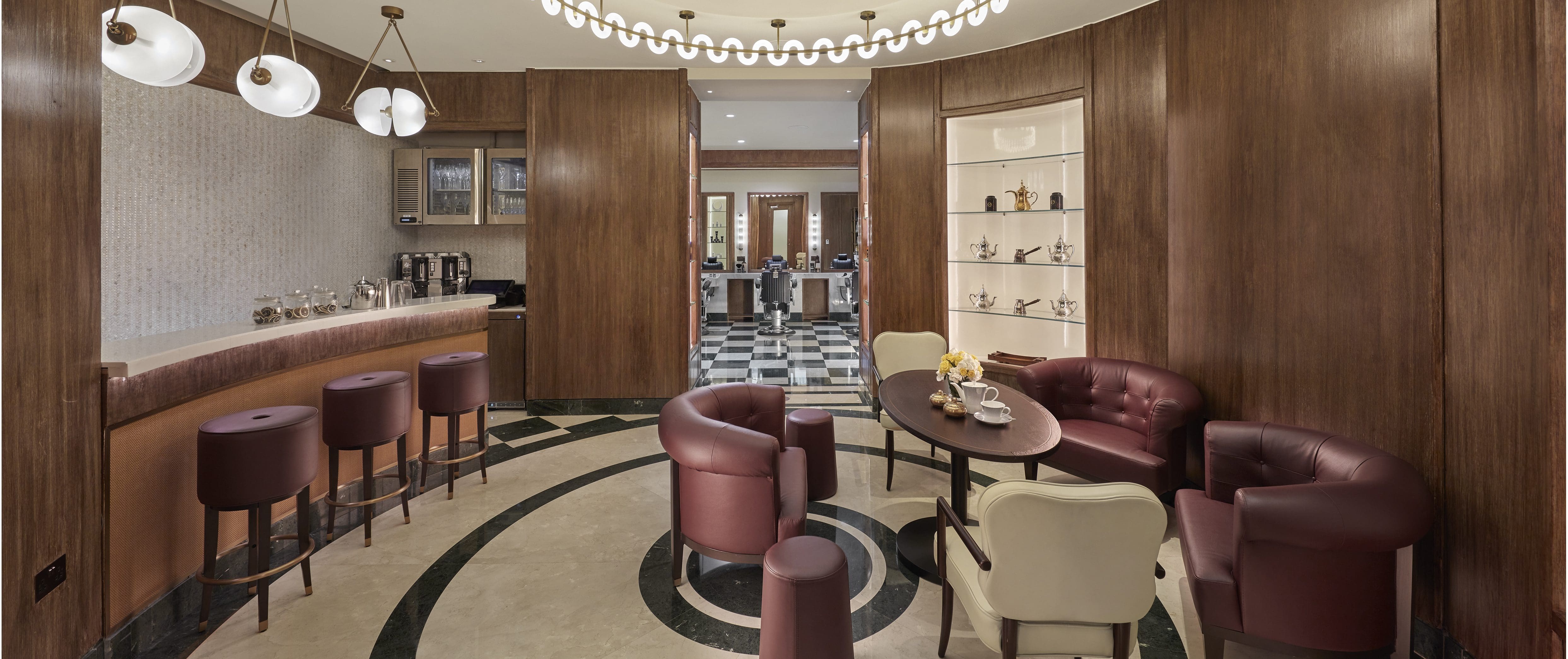 Doha
Sabit Akkaya Men's Grooming Lounge
Sabit Akkaya Men's Grooming Lounge
The traditional gentleman's retreat in the heart of Doha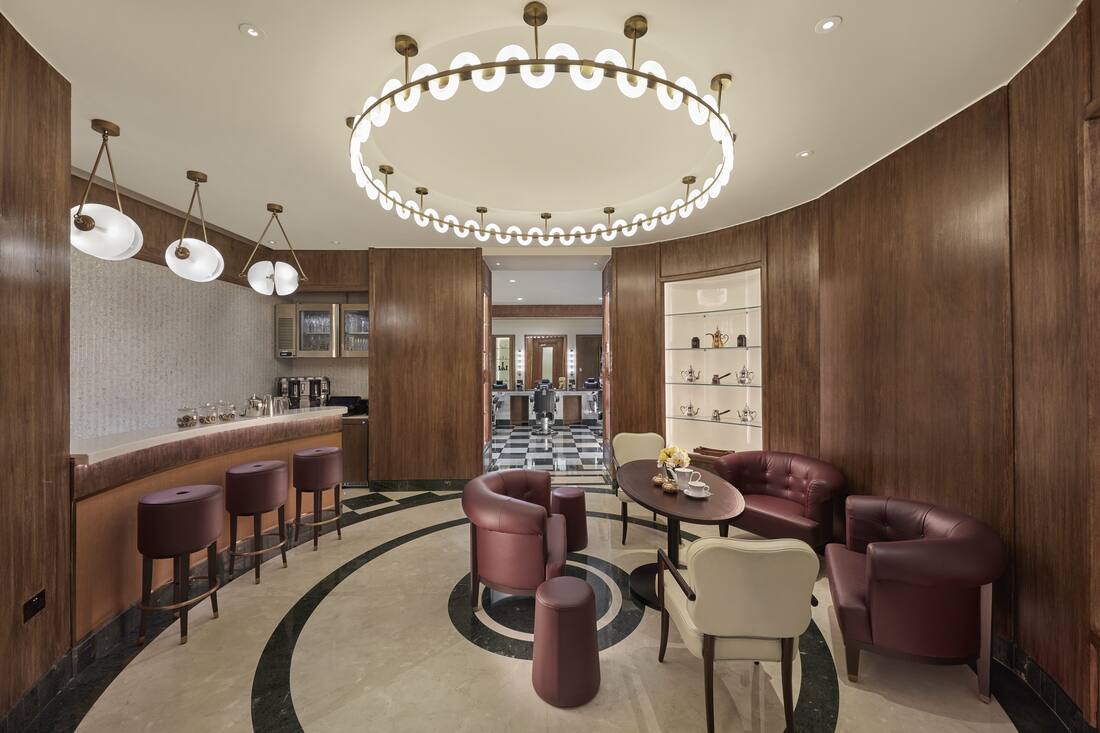 Men's Grooming Lounge by Sabit Akkaya - where "style meets tradition" and "craftsmanship meets creativity." Guests are welcomed into a circular foyer, crowned by a golden rotunda and accentuated by the charm of classical mahogany and brass trimming.
A styling manor and escape for every gentleman, whether seeking his weekly grooming ritual or looking to be transformed by Sabit Akkaya's team of artists and master craftsmen.
Three styling stations offer the exclusivity of a haute-couture studio and majestic service with every styling need at a guest's whim.
Aesthetics fuses with exotic aroma of our chef's secret brew of hand-picked roasted coffee beans at the bar counter along with a menu of delectable treats from Mandarin Oriental, Doha's culinary team.
Leap ahead in style and comfort, and book your appointment now.
Sabit Akkaya
The art of a gentleman's grooming
Sabit Akkaya
Sabit Akkaya believes that the basis to a man's perfect haircut is exceptional attention to detail, offering a bespoke experience for every gentleman. His expert team of stylists know that a man's grooming is his ultimate statement piece and reveals his innate personality whether timeless, classic or fashionable. Sabit and his team are skilled in facial hair grooming, creating sharp and polished beard styles making you ready to take on the world looking, feeling, and being your best.