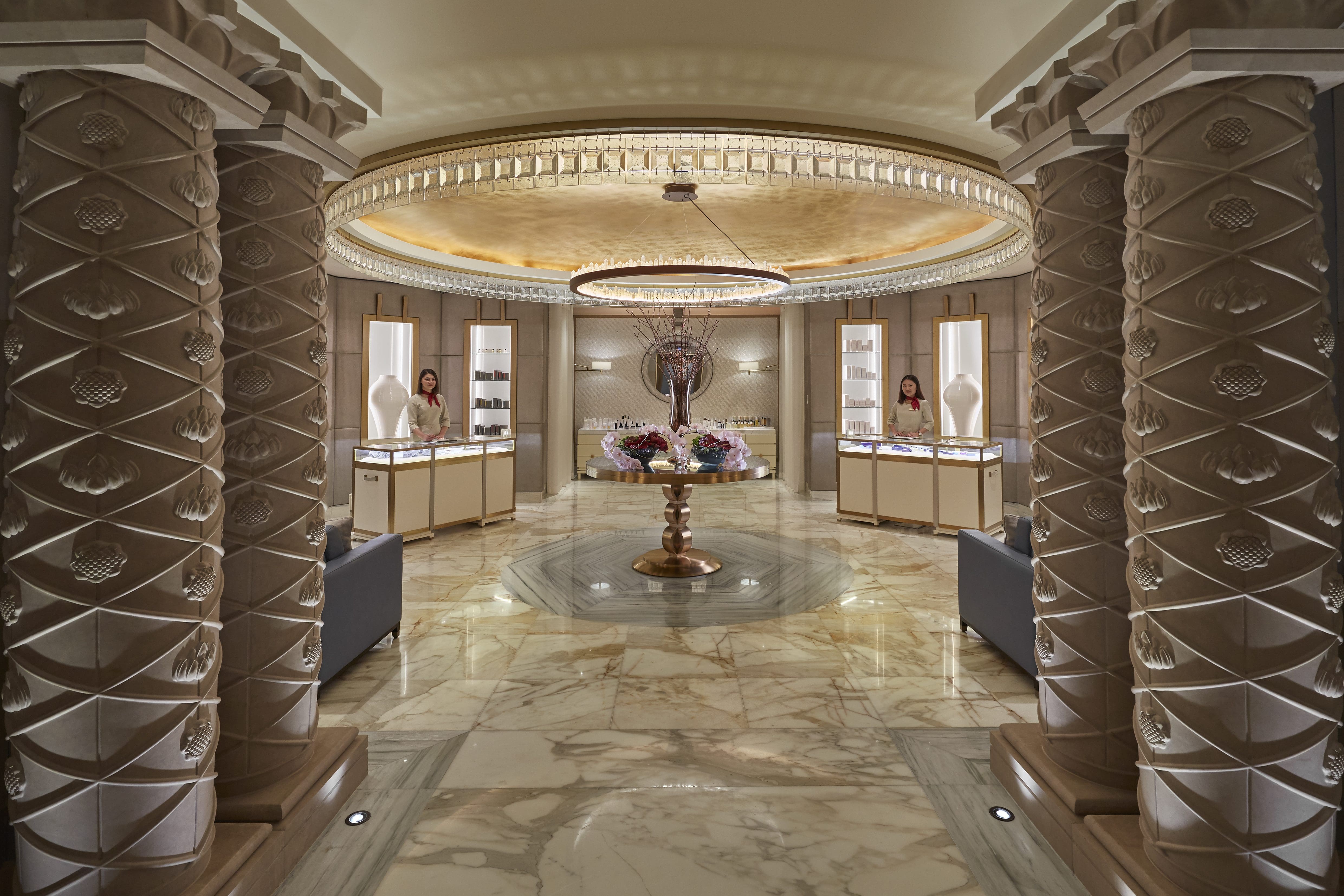 Doha
VIP Suites
VIP Suites
Your private Spa oasis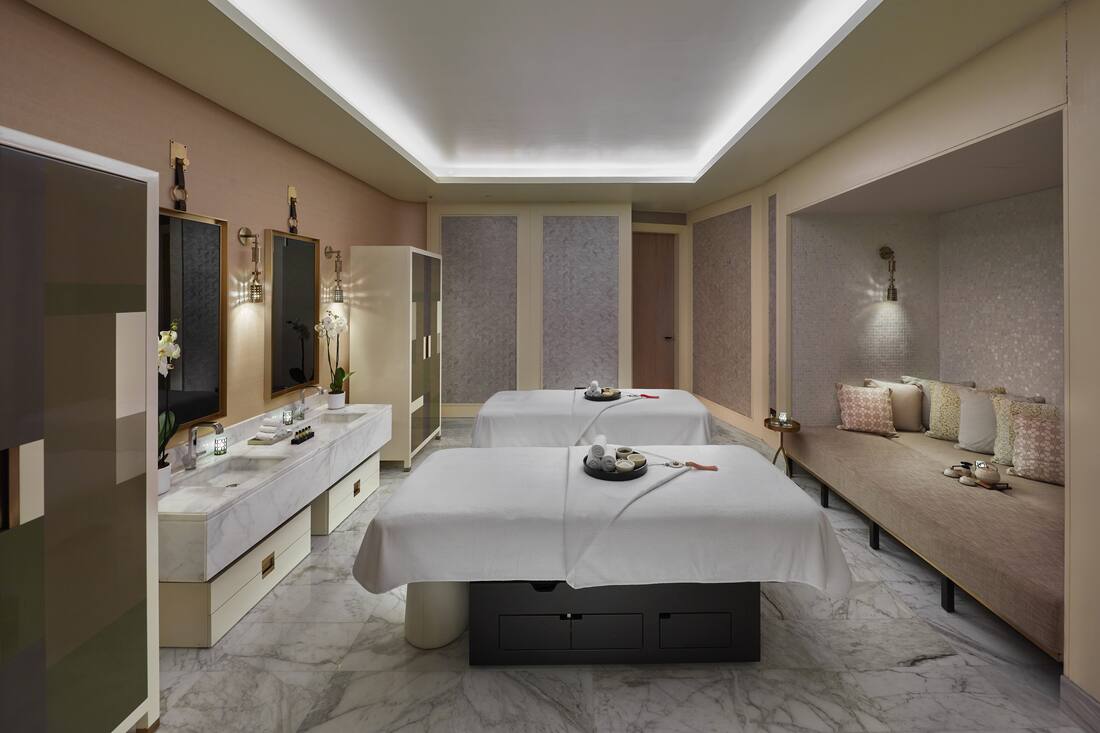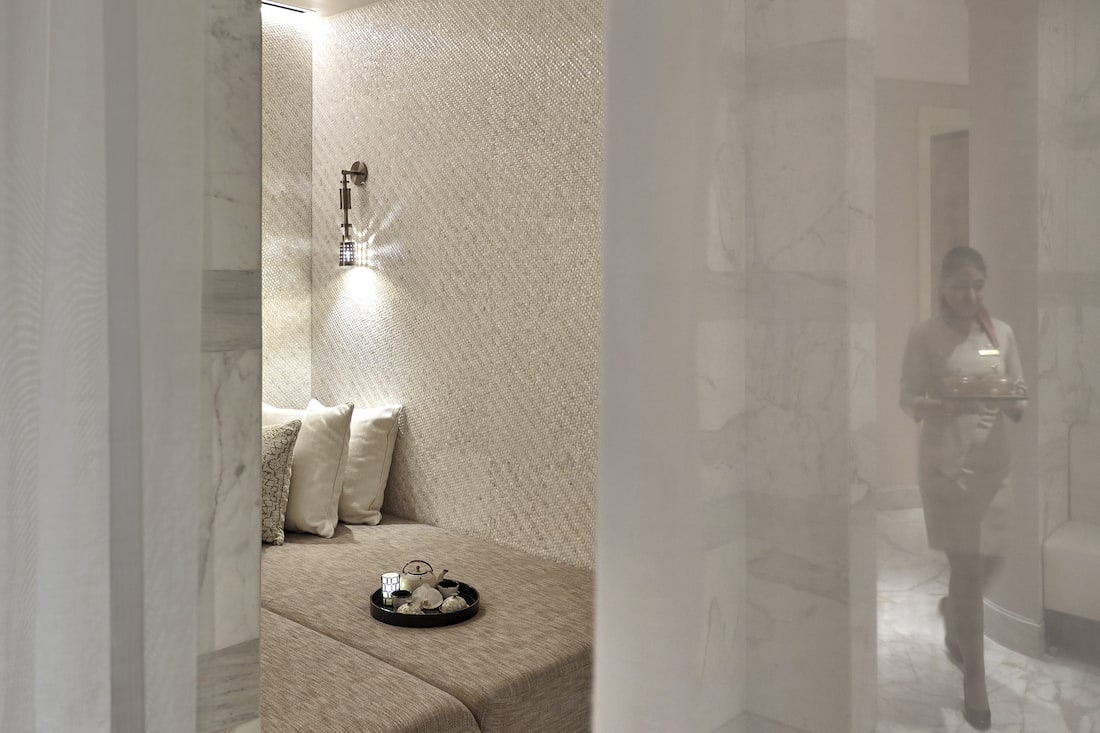 Taking exclusivity to new heights, the two VIP suites are designed to provide a calming and peaceful respite from the outside world with ultimate privacy and holistic spa treatments. The elaborate journey begins from a private entrance leading to the tranquil sanctuary made for two. The Mandarin Suite features a couple's treatment room, scrub room, sauna, steam shower and a relaxation lounge. The Oriental Suite features a couple's treatment room, steam room and showers.
The VIP suites feature bespoke Spa journeys. The Omnia Journey immerses guests on a personalised experience inspired by beauty and wellness rituals from luxury haircare and skincare specialist Miriam Quevedo. The experience is specially created for couples and starts with an anti-aging hair and scalp treatment. The journey continues with a bio-stimulating massage designed to stimulate collagen production, tone and rebalance by eliminating toxins from the body. Guests will be pampered to a rejuvenating facial treatment to complete the Omnia Journey.
To book, please call, WhatsApp the hotel on +974 4008 8888 or email modoh-spa@mohg.com.