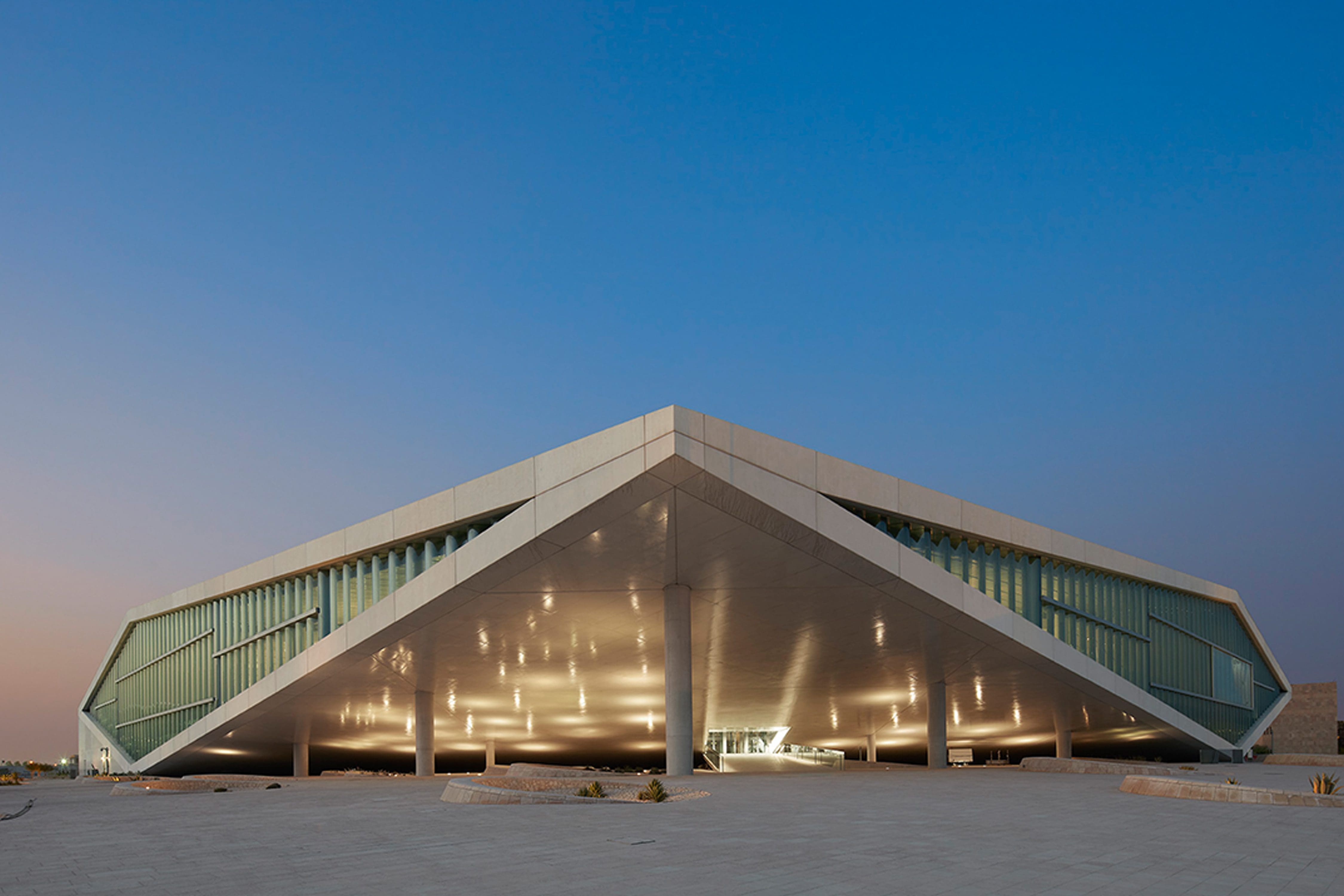 National Library Tour
Explore Qatar's magnificent National Library which houses over a million books in its stunningly designed structure. Peruse the entirety of the library, view bookshelves which rise out of the floor as part of the building itself and visit an underground complex that houses ancient historical and religious texts.
This hour-long experience is priced upon request. Booking is required at least 24 hours in advance.