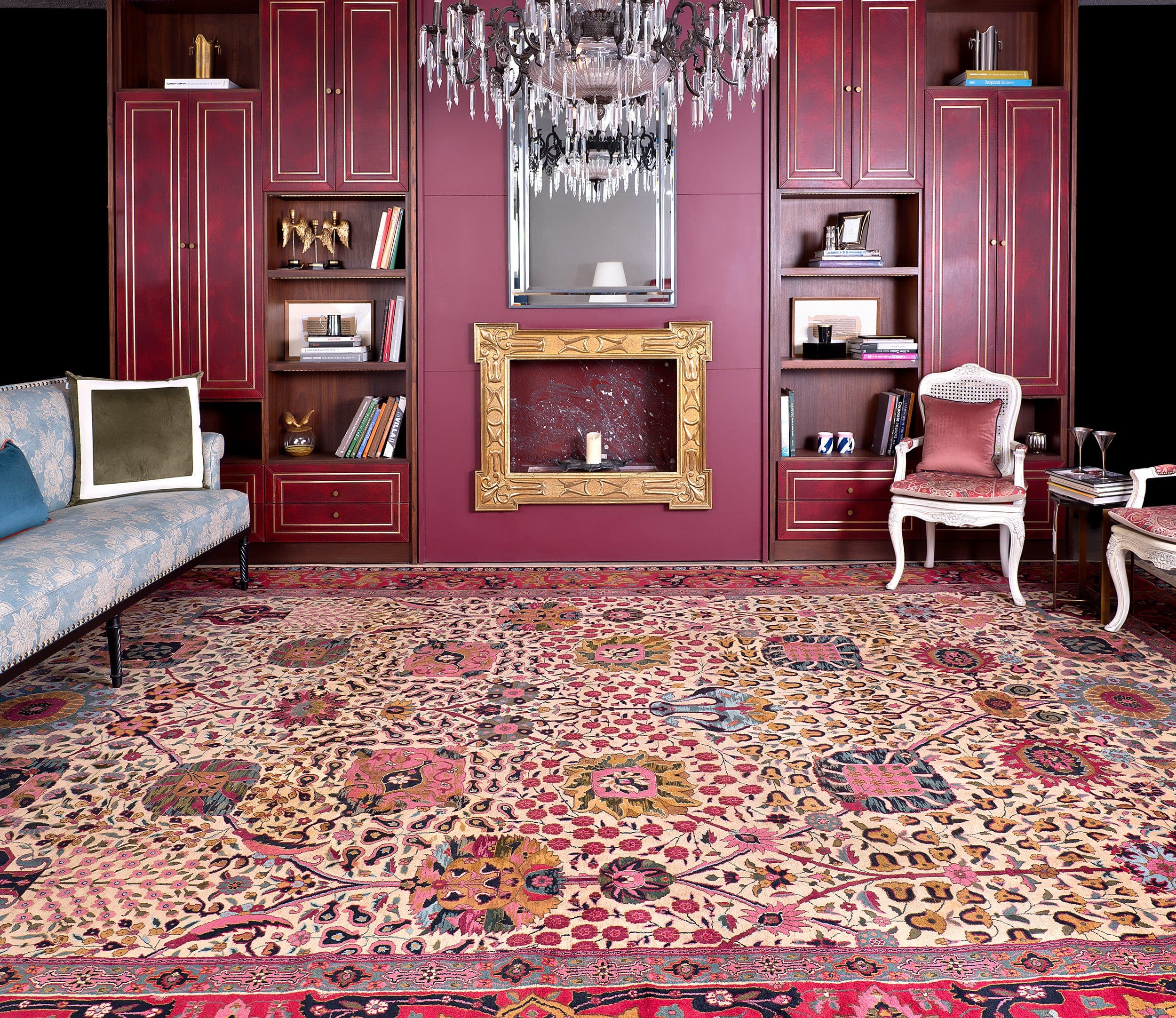 The Craftmanship of Antique Carpets
Take a trip through history at The Carpet Cellar for a curated tour of exceptional Mughal Indian and Persian Carpets spanning three hundred years. Carpet weaving was one of the most integral aspects of textile production in India under the Mughal dynasty from the late sixteenth to early eighteenth centuries.
The rare collection has some of the finest examples of carpets and textiles produced for the elite of the Mughal empire. Offering a fascinating insight into the diverse history, types, patterns and colours considered historical pieces of cultural heritage blending Indian artistry and Persian techniques.
Collected from all over the world with great passion and knowledge, the exceptional masterpieces represent the most comprehensive collection of its kind. Guests can also shop from a collection of the finest Pashminas and gifts. There's simply no better place to begin your journey into the world of carpet weaving.
This experience includes a personalised tour of the store learning about the different types of antique carpets and textiles explained by the team of experts at The Carpet Cellar. Guests are welcomed with a fragrant Kashmiri Saffron Tea known as 'Kahwa' made with a traditional blend of cardamom and infused with cloves, cinnamon and saffron.
Terms & Conditions
Advance bookings are required within 24 to 48 hours
Timings and tour duration is approximately 30 minutes
Request a Booking
Please submit your inquiry, and we will reach out to you shortly to confirm your booking for this experience. Upon receipt of your inquiry, we will contact you to confirm details of your booking.