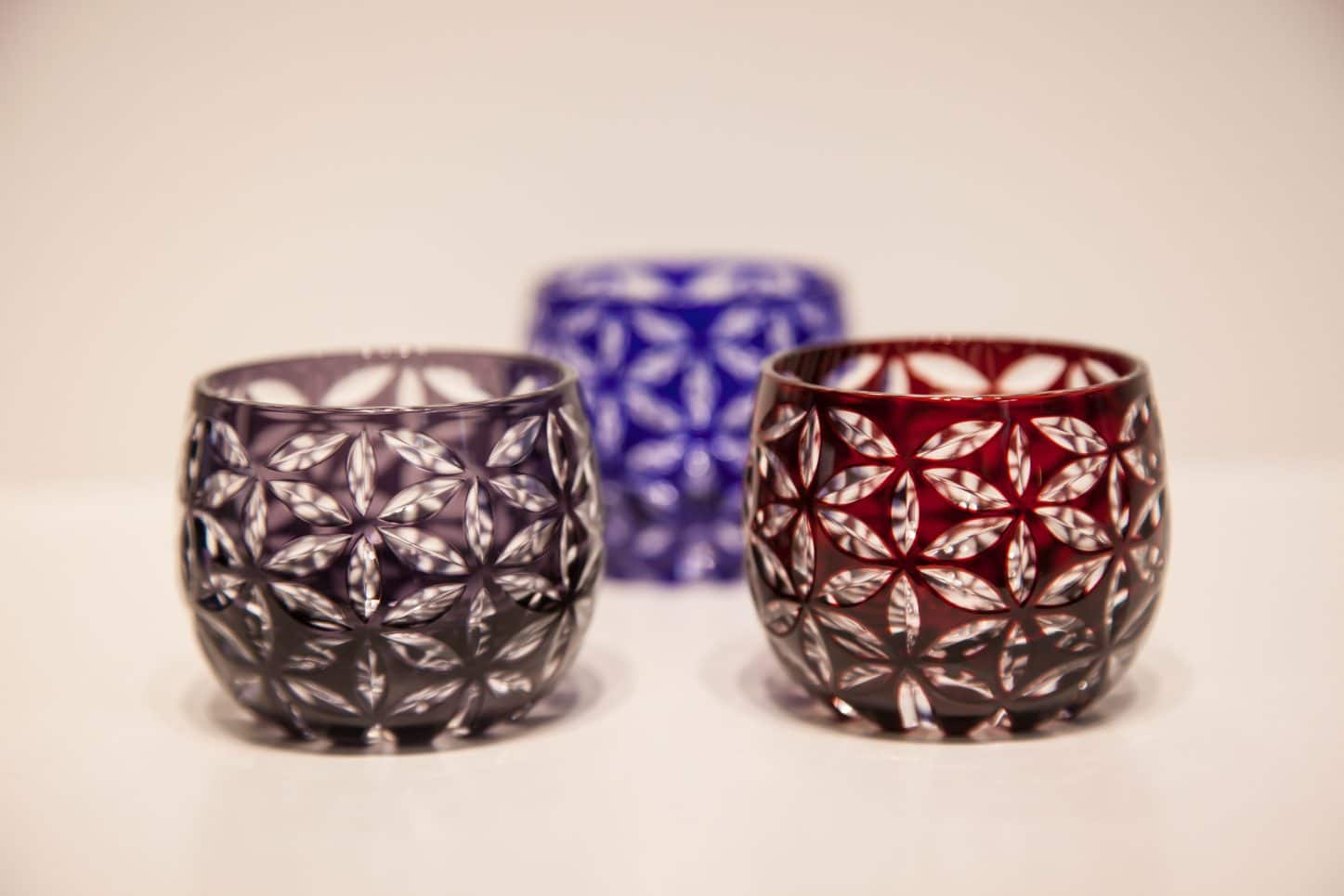 Edo Kiriko Glass Engraving
Edo Kiriko or glassware cutting was born in the 19th century.Kiriko is the technique to design the surface of glass with a grinder. It has more than 180 years history. The craftsmen master more than 20 different traditional designs for cutting as well as creating new and modern design patterns. Since the early 20th century, they have been widely used as tableware. Edo Kiriko creates sharpness and clear shininess as it features fine carving of colored glass about 1 mm thick.

This experience is open to all guests and is priced at JPY 4,000 per person. Advance booking is required.