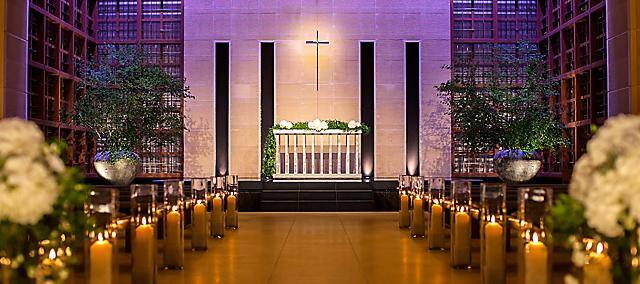 Tokyo
Weddings & Events
Weddings & Events
With our facilities, service and original ideas, Mandarin Oriental, Tokyo is the ultimate celebratory venue
10am - 7pm (Closed on Tuesday)
Your wedding or event at Mandarin Oriental, Tokyo is guaranteed to be a spectacular occasion. With our wealth of experience and legendary service we can assure you luxury, style and a very special day.
Weddings
Mandarin Oriental has been hosting weddings from Hong Kong to London for over 40 years and we have brought that legendary reputation to Tokyo. With our depth of knowledge and experience, we will help you organise the day of your dreams.
Wedding planning
Every facility and service required for planning your wedding is available within the hotel, including a wedding dress shop, beauty salon and flower shop staffed with some of the most experienced arrangement specialists in Tokyo. What's more, our expert team of wedding planners can manage every aspect of your wedding, from flowers to photographer, catering and cake, leaving you time to relax and enjoy the excitement.
The sanctuary
Our tranquil and spacious wedding chapel opens out onto an indoor terrace overlooking a large atrium of glass and light. The chapel can accommodate ceremonies for up to 90 guests, while our superior technology means that the event can be broadcast into the ballroom which seats 260 guests. We also offer waiting rooms for the bridal and groom's parties prior to the ceremony as well as a private room for the bride to use throughout the day.
The Spa
Our serene spa is the perfect space in which to relax. We also offer the services of our beauty salon, where our expert team will help you prepare for your big day.
Weddings & Honeymoons by Mandarin Oriental
With Weddings and Honeymoons by MO, couples who wed at our hotel receive a complimentary honeymoon night and other special benefits at other Mandarin Oriental hotels in the Group.
Events
We love to celebrate special occasions at Mandarin Oriental, Tokyo. Whether your special occasion is an intimate affair or a party for 400 guests, and whether they include family or friends, we will ensure your event is effortlessly achieved and distinctly memorable. Through experience, excellent facilities and high creativity we promise to make your event a huge success.