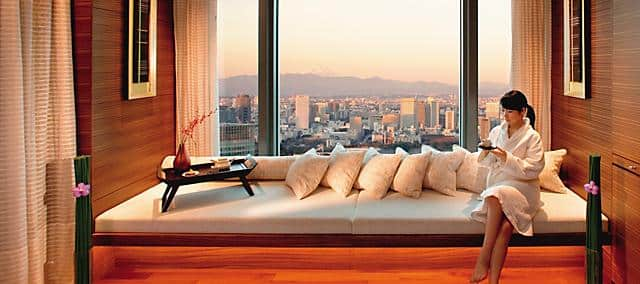 Tokyo
Spa & Wellness
Spa & Wellness
In keeping with the current heightened alerts around health & safety in Japan, we wish to inform you of the temporary operational change of the Heat & Water facilities at The Spa at Mandarin Oriental, Tokyo, available for Spa guests. The Spa is operating as normal.
We appreciate your understanding and apologise for any inconvenience this may cause. For any enquiries, please contact our Spa Concierge at +81 (0)3 3270 8300.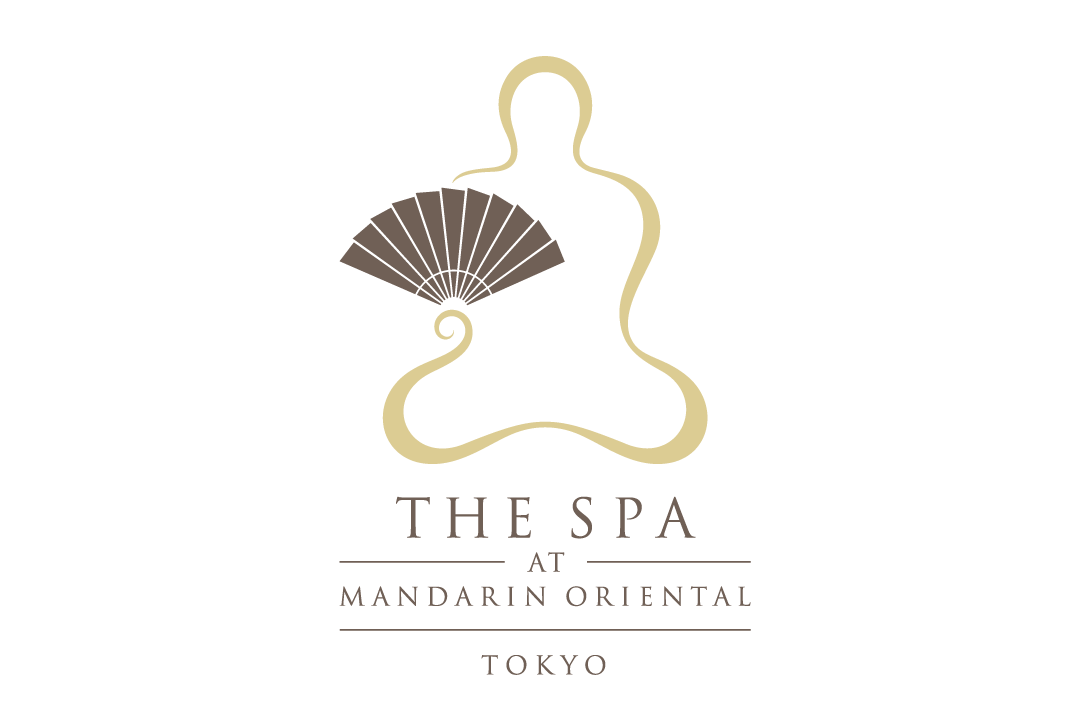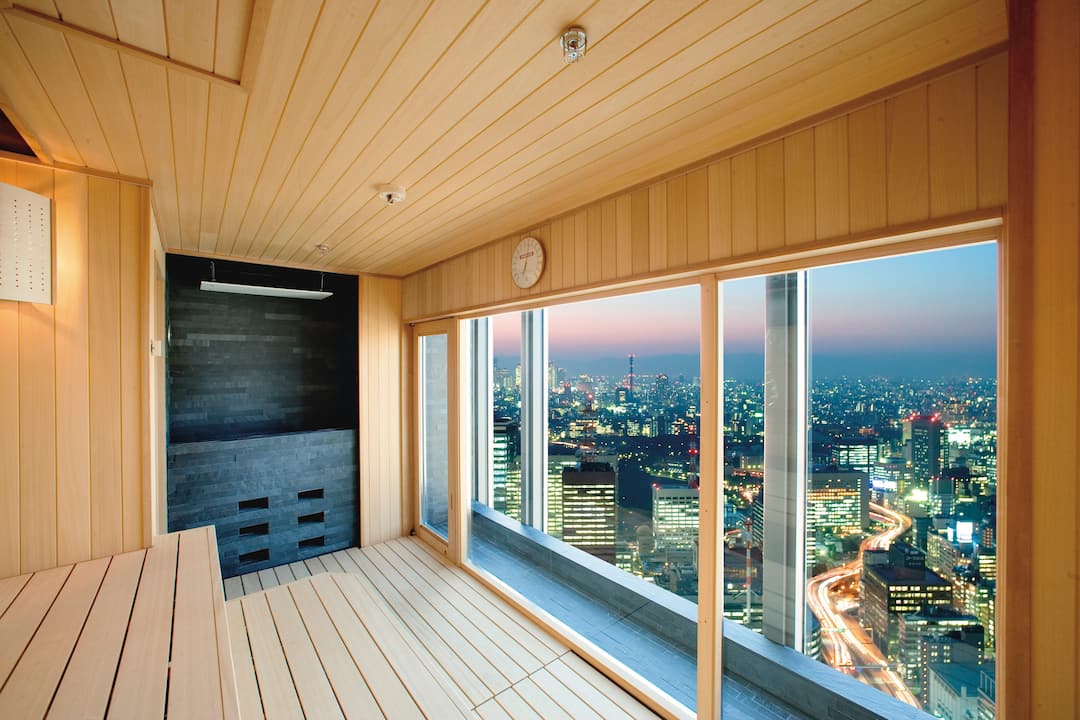 11am - 8pm (Mon-Thu)
10am - 9pm (Fri-Sun)

6am - 8:30pm (For Hotel Guests)
Relaxation of the highest order takes centre stage at The Spa, a serene enclave on the 37th floor. It is home to four treatment rooms and four suites, with elegantly luxe décor and expanses of windows framing classic views of Tokyo and distant mountain silhouettes.
Our personal therapist will offer you an in-depth consultation and from this recommend treatments devised from both Asian and Western-inspired traditions, especially suited to you and your needs.
Signature treatments tap into Japan's healing ingredients as well as its location in the heart of historic Tokyo. Centre stage is Totally Tokyo - 'Five' Journeys from Nihonbashi, a sensory journey using the powerful Japanese elements green tea, pine, bamboo, rice bran and plum to soothe and calm the modern mind.
Those in a hurry can also enjoy a taste of relaxation, thanks to the Spa Studio which offers treatments lasting as little as 20 minutes – from express facials to massages. For the ultimate pre-party makeover, Christian Louboutin manicures are also available.
To prepare your body for a deeper therapeutic experience we recommend guests arrive 60 minutes prior to the appointment time in order to make the most of our fabulous heat and water oasis. After your treatment please take the time to relax, enjoying our facilities and the views over the city 37 floors below.
To ensure the appointment time you prefer we highly recommend advance reservations. Minimum age requirement for access to the Spa, Heat and Water facilities and the Fitness Centre is 16.
Spa Facilities
Four treatment rooms
Four luxury spa suites with private facilities
Spa Studio for short treatments and nail colour
Separate male and female heat and water experiences including crystal amethyst steam room, sky view dry sauna and rain showers
Separate male and female relaxation lounges
Spa boutique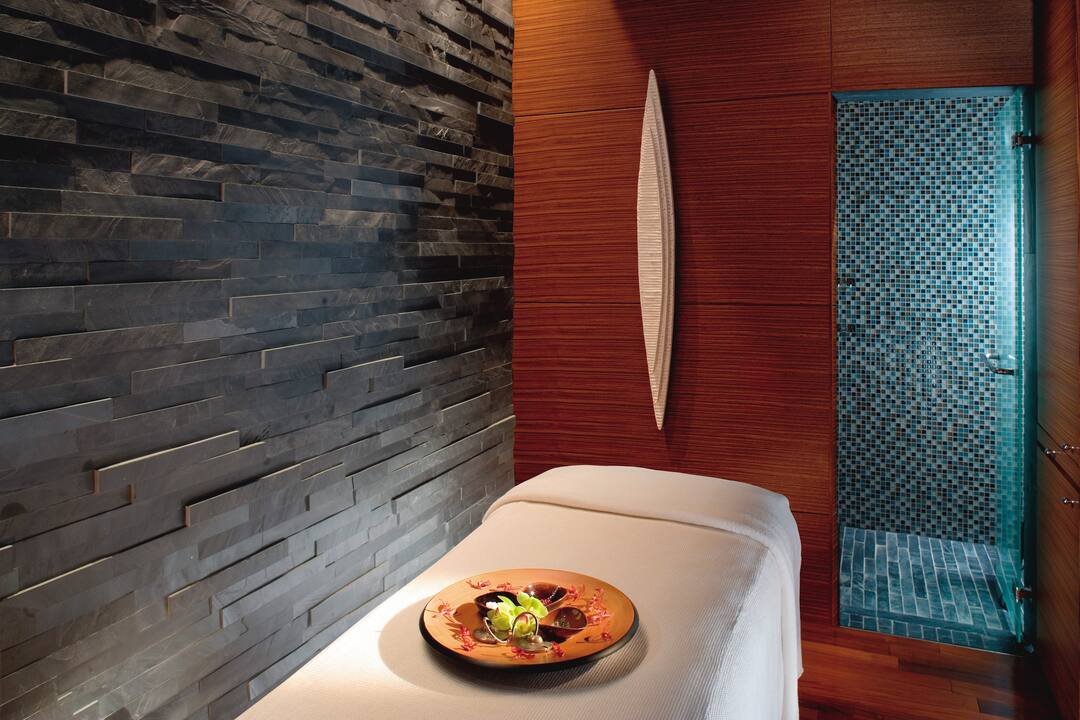 Treatments
Combining ancient and contemporary techniques with expert knowledge from around the world, our highly trained therapists offer treatments designed to meet the needs of each individual.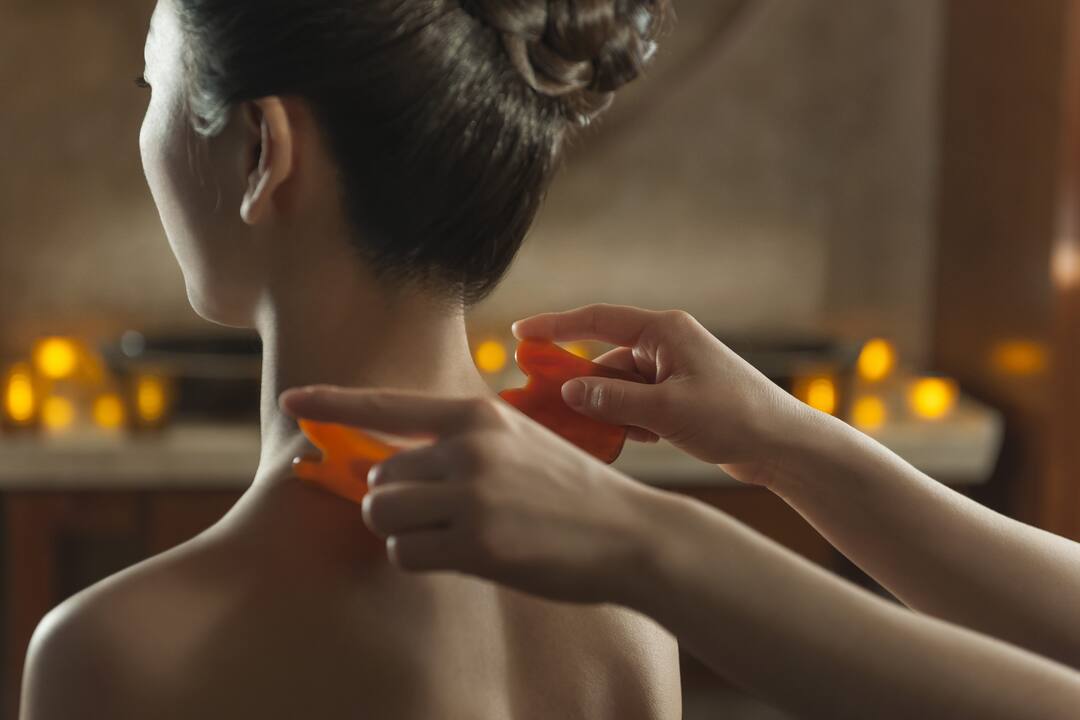 Beauty by Mandarin Oriental
Pioneering high-tech international beauty treatments at the forefront of new scientific breakthroughs, our luxurious experiences deliver visible and corrective results.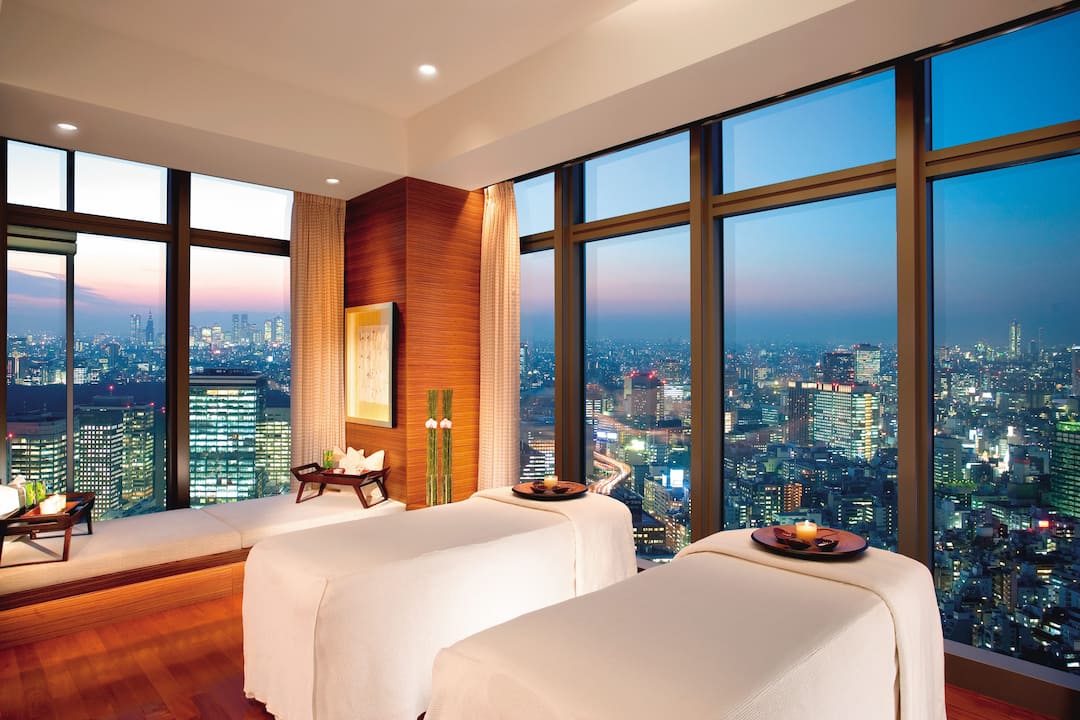 Spa Suites
Our luxurious spa suites offer breathtaking views of Tokyo's stunning skyline and provide unique, personal havens for our guests.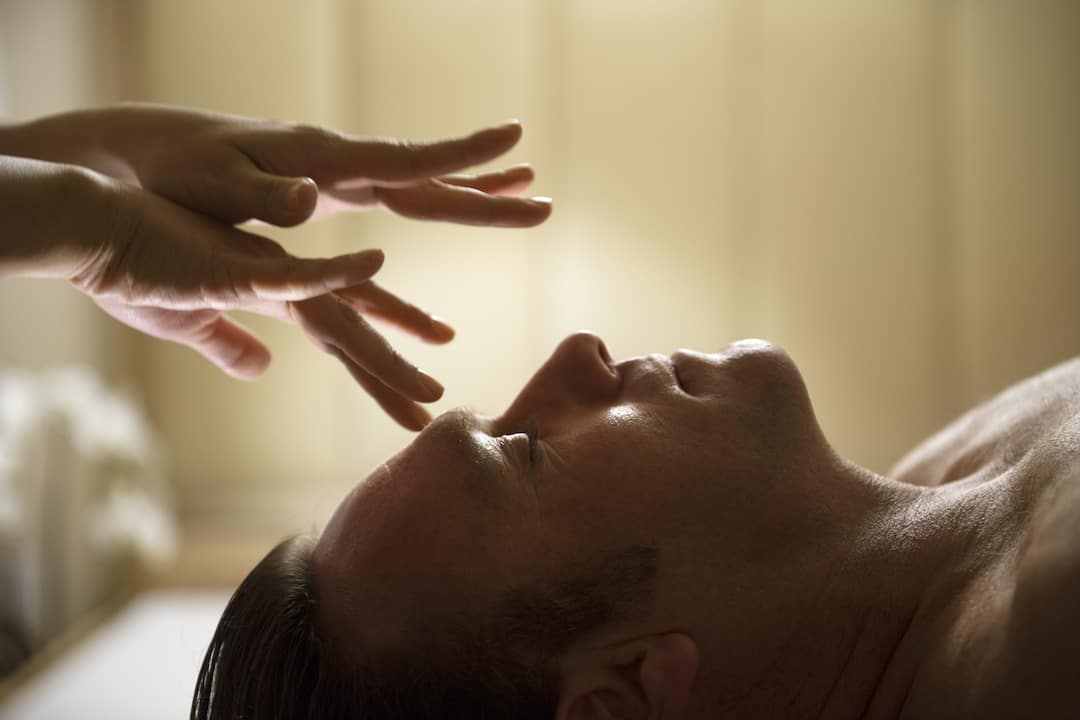 Gentlemen
Selected therapies for Gentlemen only combine advanced techniques with a genuine sensorial experience, creating instant, effective and efficient results.
Spa Programmes
Take time to unwind, time to reflect and time to revitalise. Our specially designed range of indulgent spa programmes enable you to enjoy the benefits of our spa to its fullest.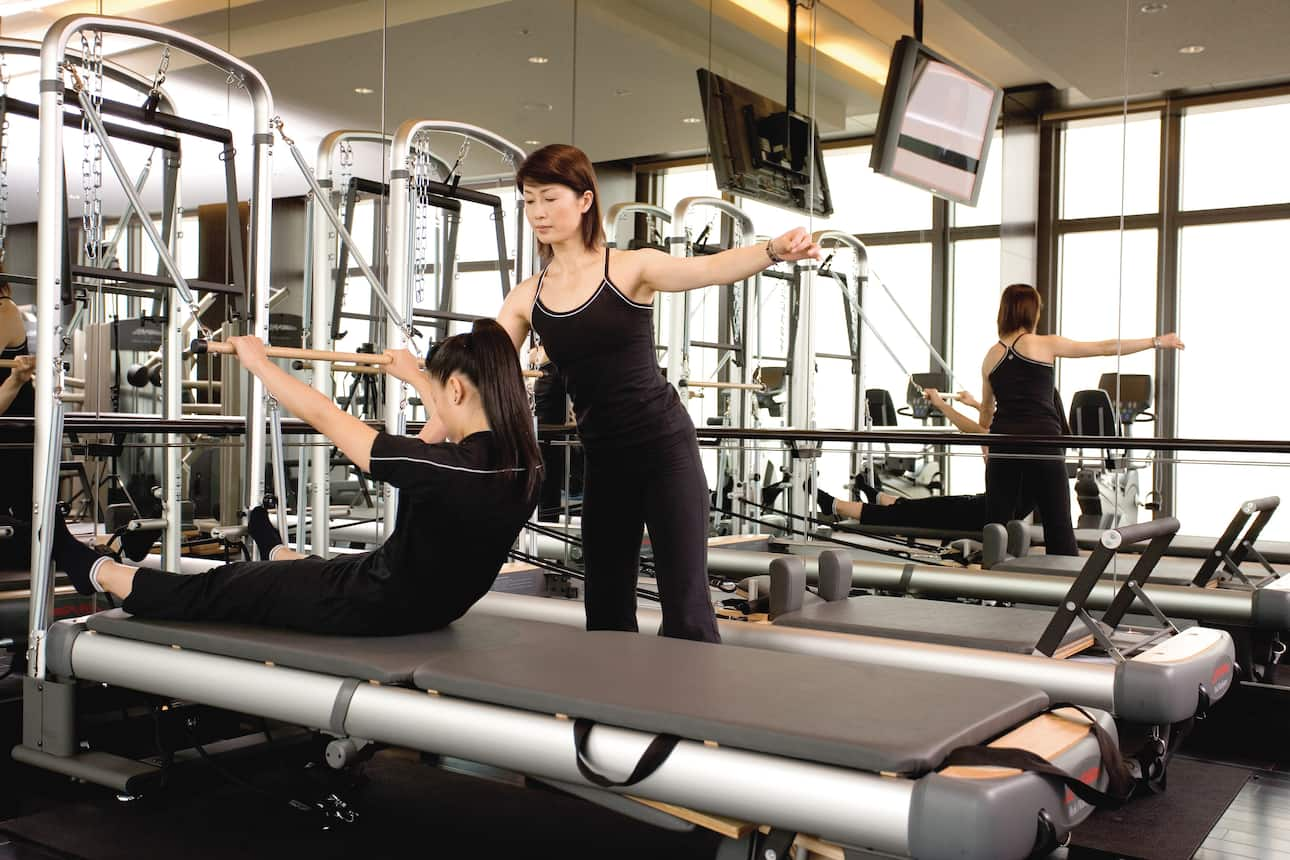 Fitness & Wellness
A healthy body helps an agile mind. In addition to our state-of-the-art fitness centre, we offer personal training, Pilates sessions and a series of Wellness Programmes as well as Yoga.
View Details