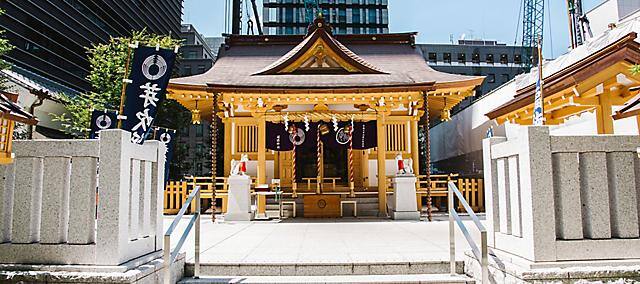 Ten things you need to know about Nihonbashi, Tokyo 
Steeped in trading history and still populated by artisans and family businesses, Tokyo's Nihonbashi neighbourhood also serves up top-notch contemporary shopping, dining and spa opportunities

BY DANIELLE DEMETRIOU
Tokyo-based journalist Danielle Demetriou is the author of the walking map and guide to the historic neighbourhood that is home to Mandarin Oriental, Tokyo.
With its elegant Kyoto-inspired grid layout lined with countless of generations old family businesses – in some cases, in settings now upgraded to shiny new retail complexes – Nihonbashi offers a glimpse of Japan's past and future all at once. This neighbourhood is the birthplace of Tokyo: it was here that in 1603, the shogun, Tokugawa Ieyasu, started building the city of Edo, which eventually became Tokyo. But you'll also find contemporary skyscrapers, financial institutions and a shopping and dining scene that's very much alive and kicking.
Guests of Mandarin Oriental, Tokyo can pick up an exclusive walking map and guide to the area as part of the Nihonbashi Experience package, which includes a gourmet and culture tour, Washi paper-making, flower-arranging and more. The guide's author, Danielle Demetriou, picks ten must-dos while you're in town. 
SAMPLE THE BEST SEAWEED
Yamamoto Noriten has sold crispy dried nori seaweed – a vital ingredient in Japanese cuisine – for more than 160 years. Pick up some dark green nori roasted on site by white-gloved staff at the store's demonstration counter or maybe a Hello Kitty tin of yuzu-flecked seaweed.
BE AT THE CENTRE OF THINGS
It has been rebuilt several times over the past four centuries and today is partially covered by the highway –  but the ornate curves of Nihonbashi Bridge still stand proudly. Look for a plaque in the middle of the road beneath the bridge (from the safety of the pavement) – this exact spot was declared the centre of Japan by the city's founding shogun in the early 17th century (today, seven national routes are still measured from here).
ORDER SOME SKYLINE WITH YOUR SUSHI
One of Nihonbashi's most famed inventions is sushi – and there are few better places to sample it than at Mandarin Oriental's 38th floor restaurant Sushi SORA. Visitors are placed at an eight-seat counter made of 350-year-old Japanese cypress wood – those not distracted by the stunning city views can watch the Master Chef in action, expertly creating a string of exquisite seasonal Edomae-style sushi.
SHOP LIKE IT'S THE 1700S – OR 2017
Two lions mark the Renaissance-style entrance of Nihonbashi Mitsukoshi Main Store, Japan's oldest department store. With its roots in the 17th-century kimono shop Echigoya, it has since evolved into a major retail landmark. Highlights include its expansive kimono department on the fourth floor, plus a basement depachika (food hall) bursting with culinary treats.
DISCOVER THE OLDEST SWEET SHOP
Eitaro Sohonpo began life in Nihonbashi in 1857, as a portable sweets stall within the fish market. Today, the confectioners sell a cornucopia of traditional treats from its shop and tearoom. Don't miss Nihonbashi mochi – sticky seaweed rice cakes – and, its most famed creation kintsuba: delicious flour-coated rolls of sweet bean paste.
MAKE A WISH
Sitting among Nihonbashi's skyscrapers (including Mandarin Oriental, Tokyo), is Fukutoku Shrine. Small but perfectly formed, the ancient shrine has 9th-century roots but has recently been immaculately restored. Join in the local tradition by tossing a coin, clapping hands and bowing your head in prayer in front of the shrine.
BE AT THE CUTTING EDGE
One of a string of generations old Nihonbashi gems located in the swishy new Coredo Muromachi 1 retail complex (one of three near Mandarin Oriental, Tokyo), Kiya has been perfecting the art of handcrafting exquisite kitchen knives since 1792. Friendly staff guide visitors through a medley of knives fusing technology with craftsmanship, many with its artisan creator's name engraved in Japanese onto the blade. It's also a great place to pick up Japanese kitchen tools – from ginger graters to steamers.
SPA IN THE SKY
A restorative take on the area's heritage is Totally Tokyo, 'Five' Journeys from Nihonbashi, a treatment offered in the serene 37th-floor Spa at Mandarin Oriental, Tokyo – you won't find another spa with a view like this. Five Japanese elements – green tea, pine, bamboo, rice hulls and plum – are fused with a calming foot ritual plus full body shiatsu-style massage. Not enough time? Try an express treatment (starting from 20 minutes) while soaking up city views in the Spa Studio.
LEARN THE LOCALS' SECRETS
The scent of tatami. Sliding paper screens. The swish of a silk kimono. The Koomon, a small family-run cultural institution, is a peaceful enclave where Tokyo's urban bustle is swapped for a dose of traditional Japanese harmony. Tea ceremony, calligraphy, kimono dressing and origami are among private English classes on offer.
TASTE OLD TOKYO
For a taste – quite literally – of old Tokyo, finish the day by ordering a Nihonbashi Cocktail at Mandarin Bar. A heady mix of vodka, yuzu and grapefruit juice, the vivid blue-green hues represent the river and its willow trees while a twist of lime symbolises the bridge.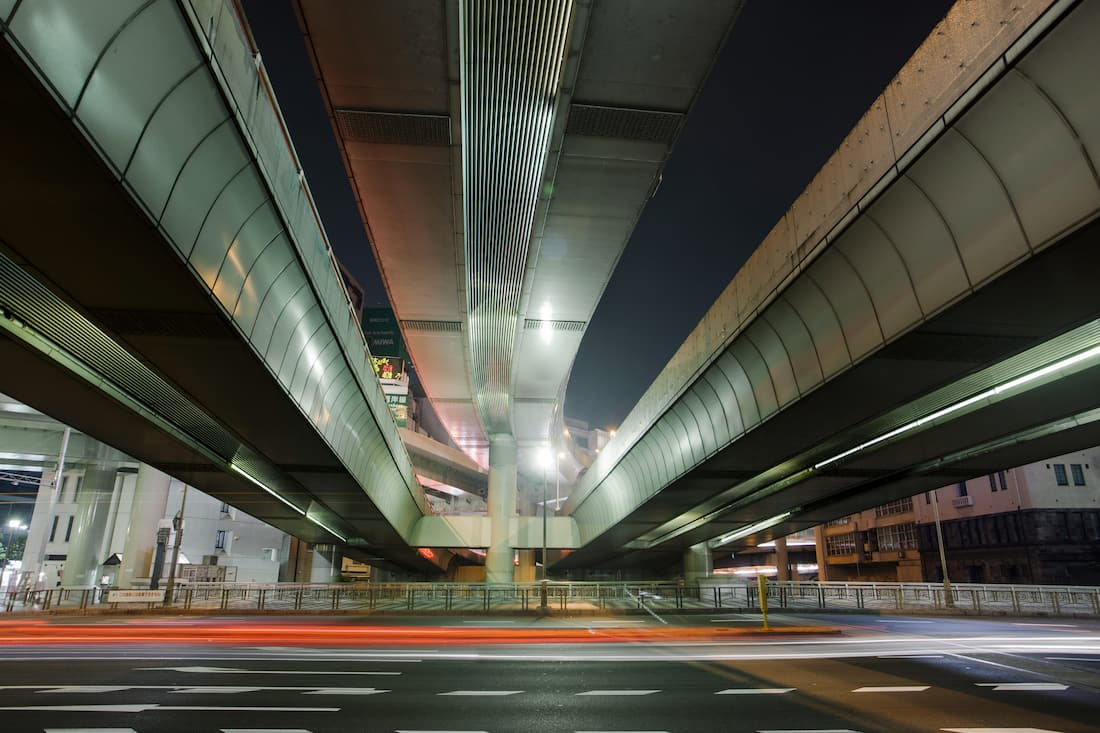 Ready to explore?
Experience Nihonbashi for yourself with one of our luxurious packages. There's never been a better time to discover Tokyo.
View Offers