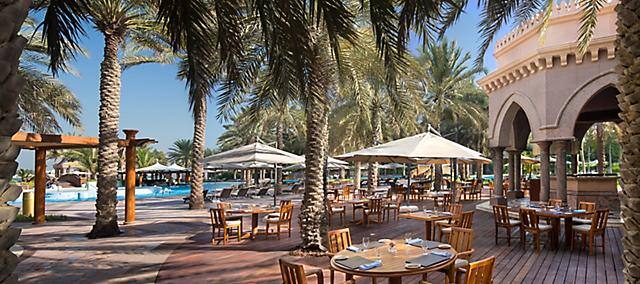 Abu Dhabi
Las Brisas
Silence and poolside relaxation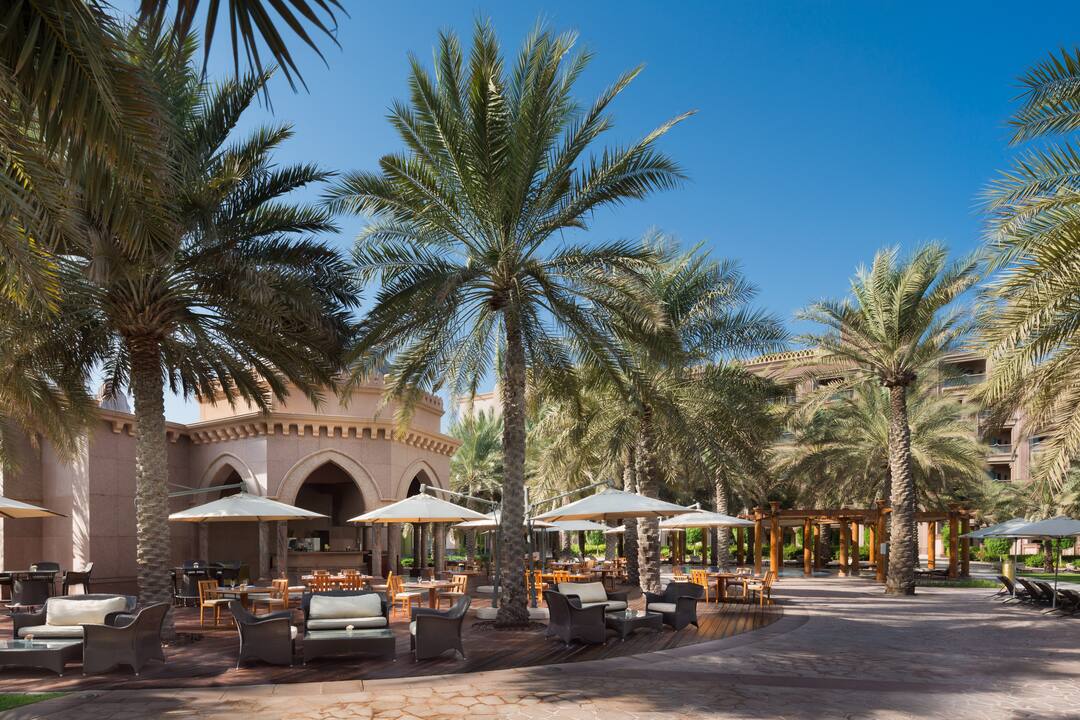 Spanish for Breezes, Emirates Palace's East Beach Club restaurant Las Brisas is aptly named. Situated at the edge of our inviting pool, diners can relax on the terrace and enjoy a breath-taking view of the azure Arabian Gulf while relaxing in the gentle sea breeze.
Leave the city's hustle and bustle behind and allow the sounds of the sea set to soothe your soul while our award winning chefs prepare a vast array of à la carte cuisine, from locally caught seafood dishes to tantalising signature specialities.
Las Brisas provides a tranquil alternative to the family-friendly Cascades Restaurant for individuals and couples seeking silence and poolside relaxation. Surrounded by lush palms and blossoms, guests can relax under the shade of Las Brisas before continuing to soak up the sun.
Deliciously perfect for a sunny day of pool or beach-side relaxation, Las Brisas is the ideal place to punctuate your day of relaxation with a bit of nourishment.
Brunch
Street food is re-imagined and given the gourmet touch at the Palace on Fridays for its new brunch concept. Immerse yourself in the sights, sounds, aromas and flavours of the most famous street food locations from around the world with these reinterpreted street food recipes. Farm and ocean-fresh ingredients take centre stage as the hotel's master chefs create memorable dishes for you and your family.
Where: Las Brisas | When: Every Friday from 12:30 – 4pm
Price:
AED 370 with soft drinks
AED 465 with house beverages
AED 695 with premium French bubbles
AED 185 for children between 6 and 12 years, children 5 and under dine with our compliments
For more information or reservations, please call +971 2 690 7999 or email restaurants@emiratespalace.ae.
*All prices are in UAE Dirham and are inclusive of all applicable service charges, local fees and taxes
Beach Club Restaurant
Menu Highlights